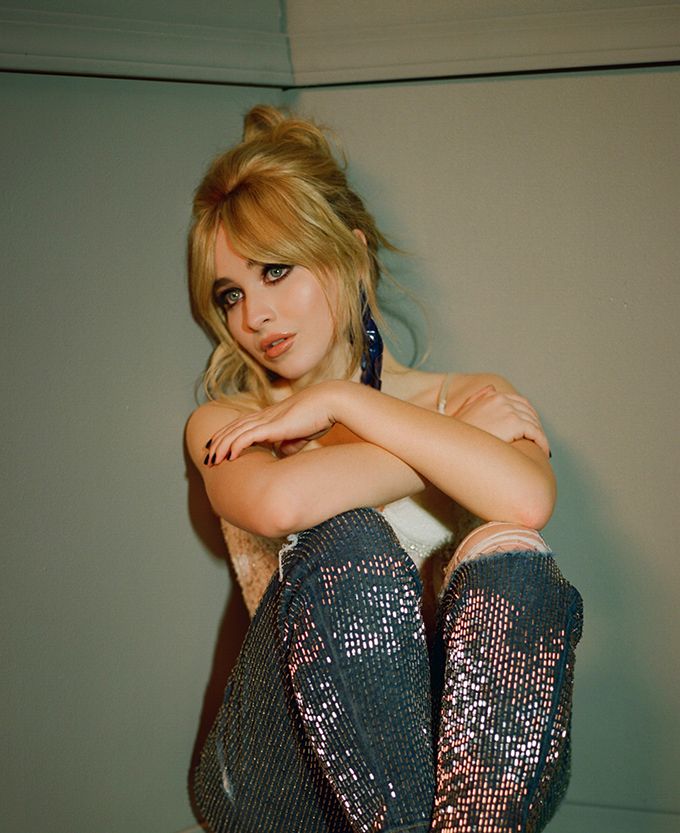 Sabrina Carpenter
Although she spent her formative teenage years in front of the camera for Disney's Girl Meets World and as a young Chloe Goodwin in The Goodwin Games, Sabrina Carpenter has also found the time to pursue her passion for music. The first the world heard of Carpenter's other talent was when she landed in third place in The Next Miley Cyrus Project before announcing her debut album in 2015. More recently Sabrina Carpenter has stepped out of the comfort of her Disney Channel roots and explains to us the inspiration behind her third studio album Singular Act 1 and how she grew up with her fans.
You started your career at quite a young age, were you surrounded by creativity growing up which set you on that path?
I grew up in the middle of the woods so there was a lot of room and time to be creative and use my imagination. My parents always encouraged music and art in my household.
Do you feel as though your fans have watched you grow up? How do you cope with that?
Yes but I also feel I'm watching them grow up. It feels so comforting knowing we're all finding our way together, and they get it. They understand me in so many ways that other people don't! It's a very rare relationship.
Your latest single is named Paris, does the city hold a special significance for you?
It holds a lot of significance in my life yes, in the song it really represents kind of always having your heart set on something else that you miss what is directly in front of you.
Having named your album Singular Act 1 we're assuming there will be an act 2?
You assume correctly, Act 2 will be out in 2019.
What was the inspiration behind splitting the album into different acts?
Wanting to do it differently then I had done it before. Wanting to give my fans something to look forward to while also letting them take in a new sound.
The album has the theme of realising your own self-worth running through it. Is this a message you feel your fans need to hear?
Absolutely, that is a message we constantly lose and keep having to find. I wanted to have a project out there that will always remind them how important they are no matter what.
Having previously collaborated with The Vamps who would be your next dream collaboration be with?
I'm a big fan of Daniel Caesar and Brockhampton.
Last year you released a cover of Have Yourself A Merry Little Christmas, can we expect a festive release this year too?
Maybe an instagram cover, I'll be on the road all holiday season so hopefully next year I can do a proper holiday release. Singular Act 1 will have to hold you over for now!
What advice would you give to those who are striving to make it as an actress or musician?
Trust your instincts, they are like nobody else's, and that will take you every place you want to go.
Singular Act 1 is out now via thislink
For more info visit www.sabrinacarpenter.com
Interview by Nicky Lee-Delisle
@Nicky___Lee