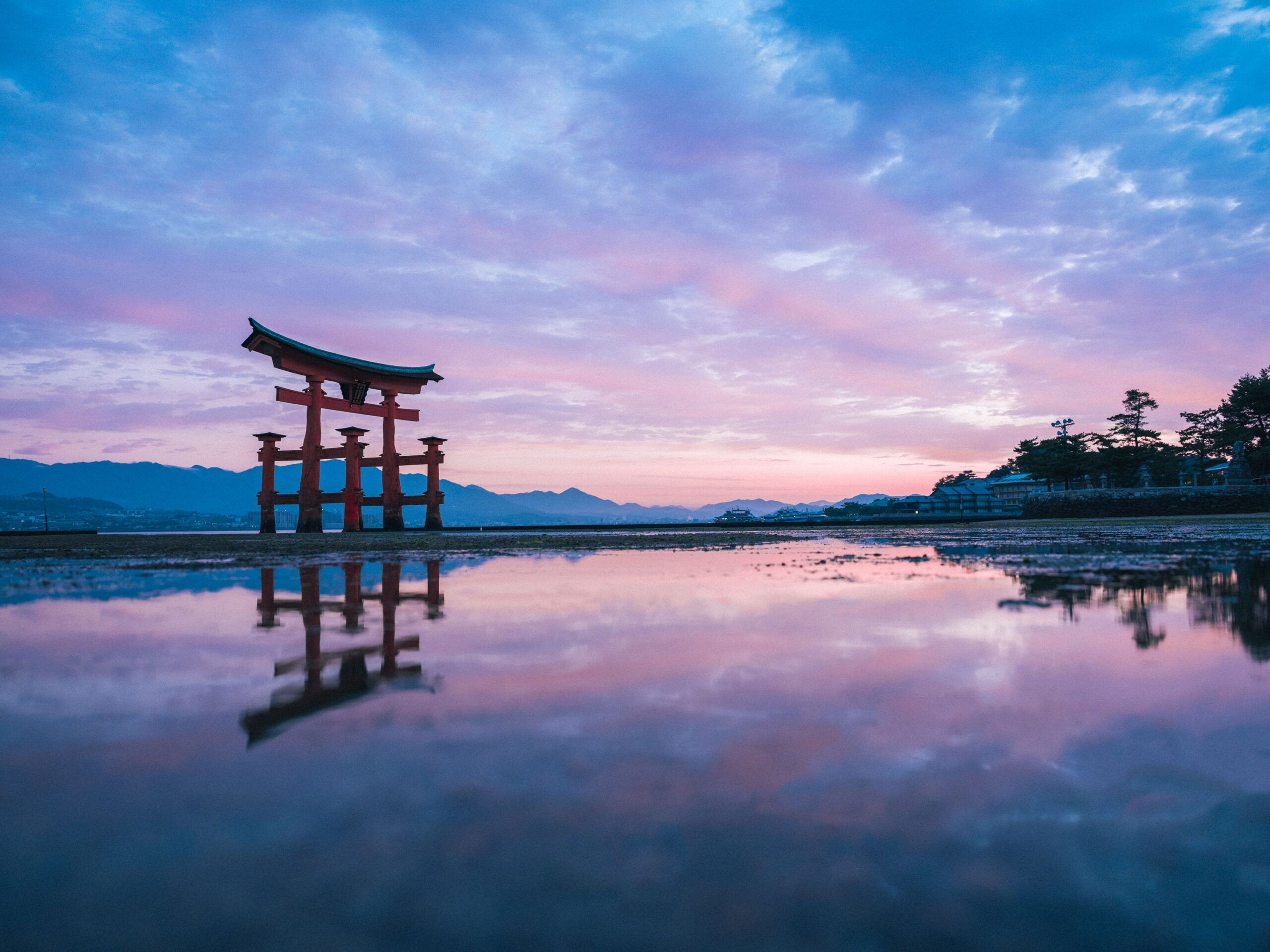 Setouchi, Japan
Earlier this year, we were whisked away on a British Airways flight to Japan. Skipping the usual stops of the Blade Runner-esq Tokyo cityscapes and Geisha-spotting in the former capital Kyoto to explore Setouchi, an area normally overlooked by tourists.
An inland sea, the largest of its kind in Japan surrounded by the mainland Honshu on the north, the island of Shikoku on the south, and a scattering of small islands in-between.
Landing in the country's 2nd largest city of Osaka, we spend the next 7 days island-hopping across Setouchi, digging into its history, sampling a rich culture, and learning how these islands are reinventing themselves for the future.
Day 1
You know you're in Japan when your first mode of transport is a Hello Kitty bullet train. From there, it was a 2-hour trip along the coast to Bizen City. Ignoring the jetlag, we dived straight into one of the local industries, much known throughout the world — Bizen Ware, pottery craftsmanship by Master Hideaki Kimura. We were treated to a tour of the studio and were taught some of his techniques to create an array of bowls, vases, mugs and ornaments originating from the Heian period over 1,000 years ago.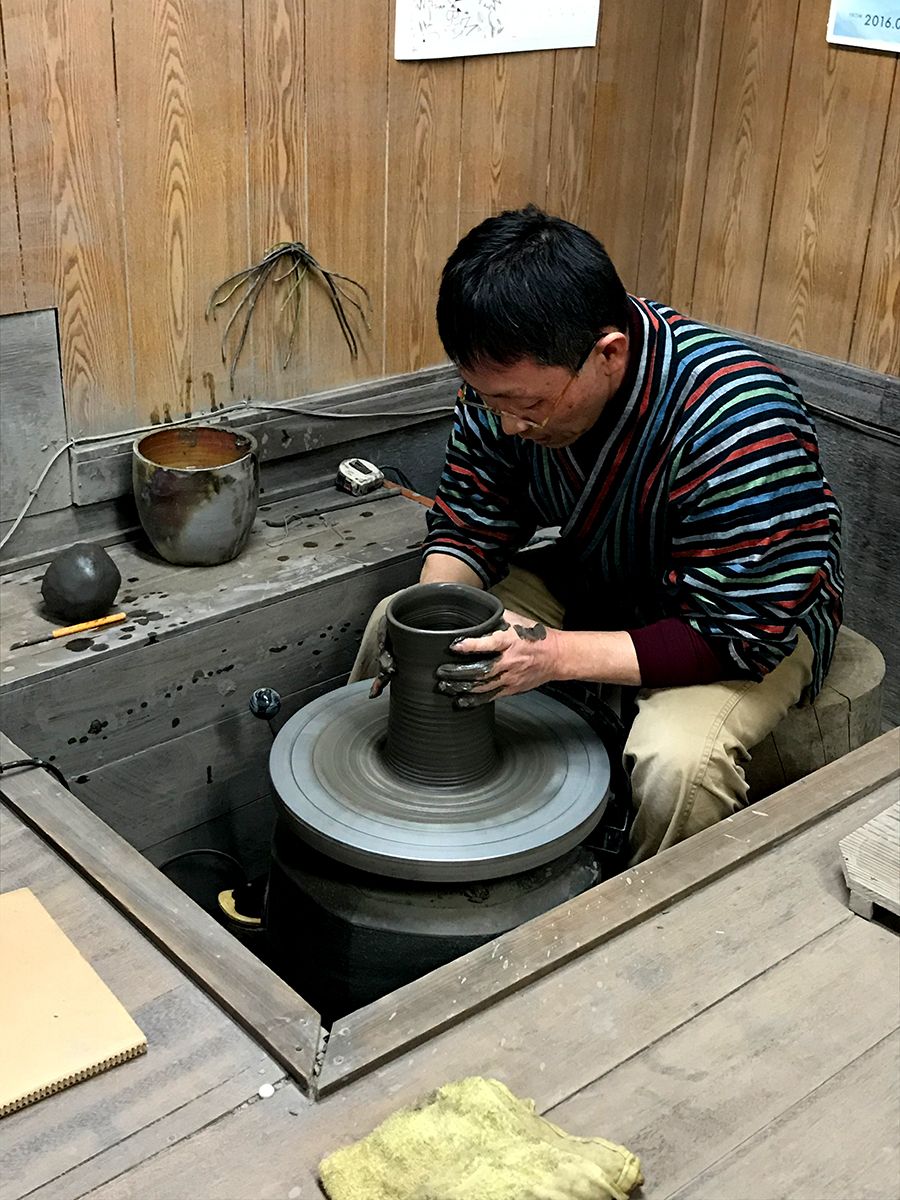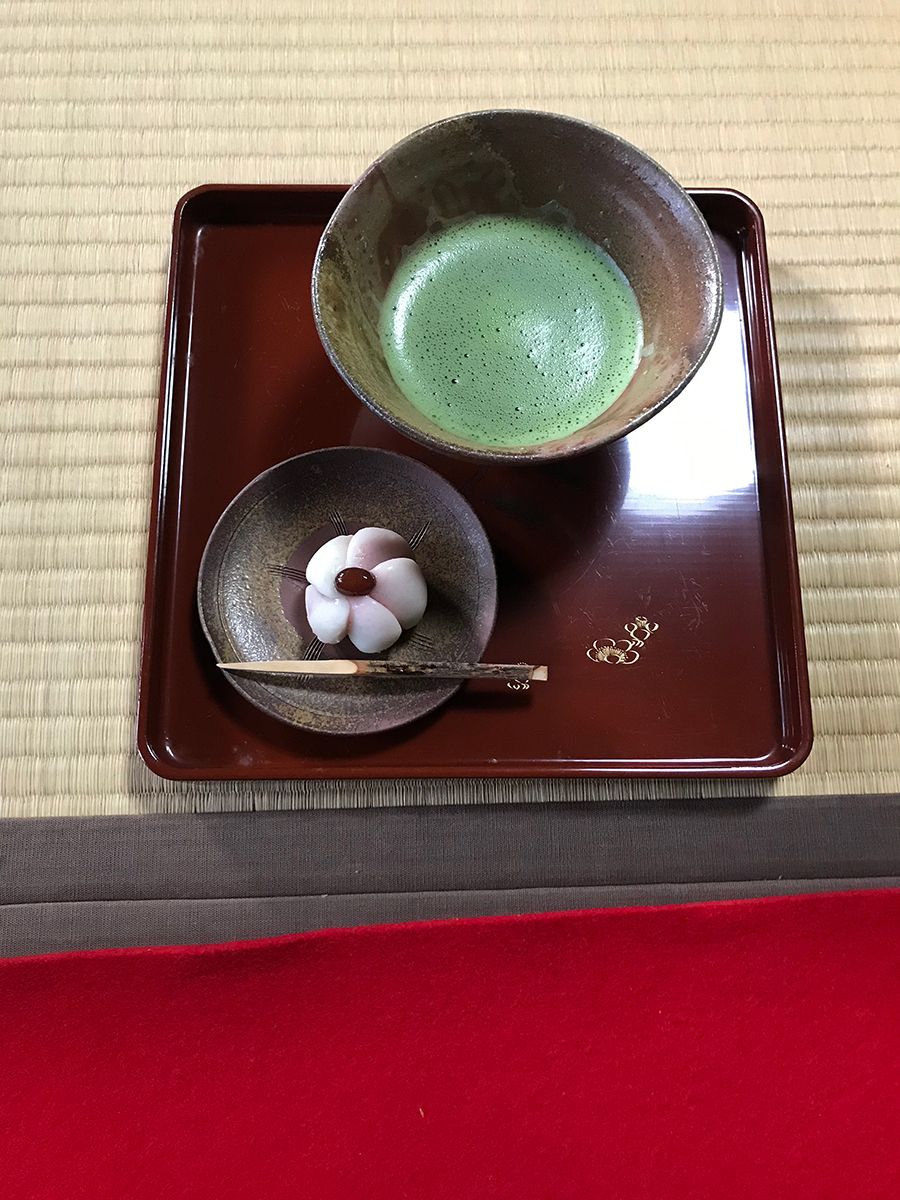 That evening, we had the opportunity to join a cuisine-making masterclass with Sushi Master Chef Yasuo Namba at Okayama's 42-year-old sushi restaurant, Kidoairaku.
Chef Yasuo Namba took us through his step-by-step guide to creating a Barazushi — for those unfamiliar with sushi, this particular piece is made up from a bed of rice, topped with octopus, raw tuna, mackerel and salmon. Our attempts to recreate what Chef Namba has spent decades perfecting would never pass his high standards but were delicious, nonetheless.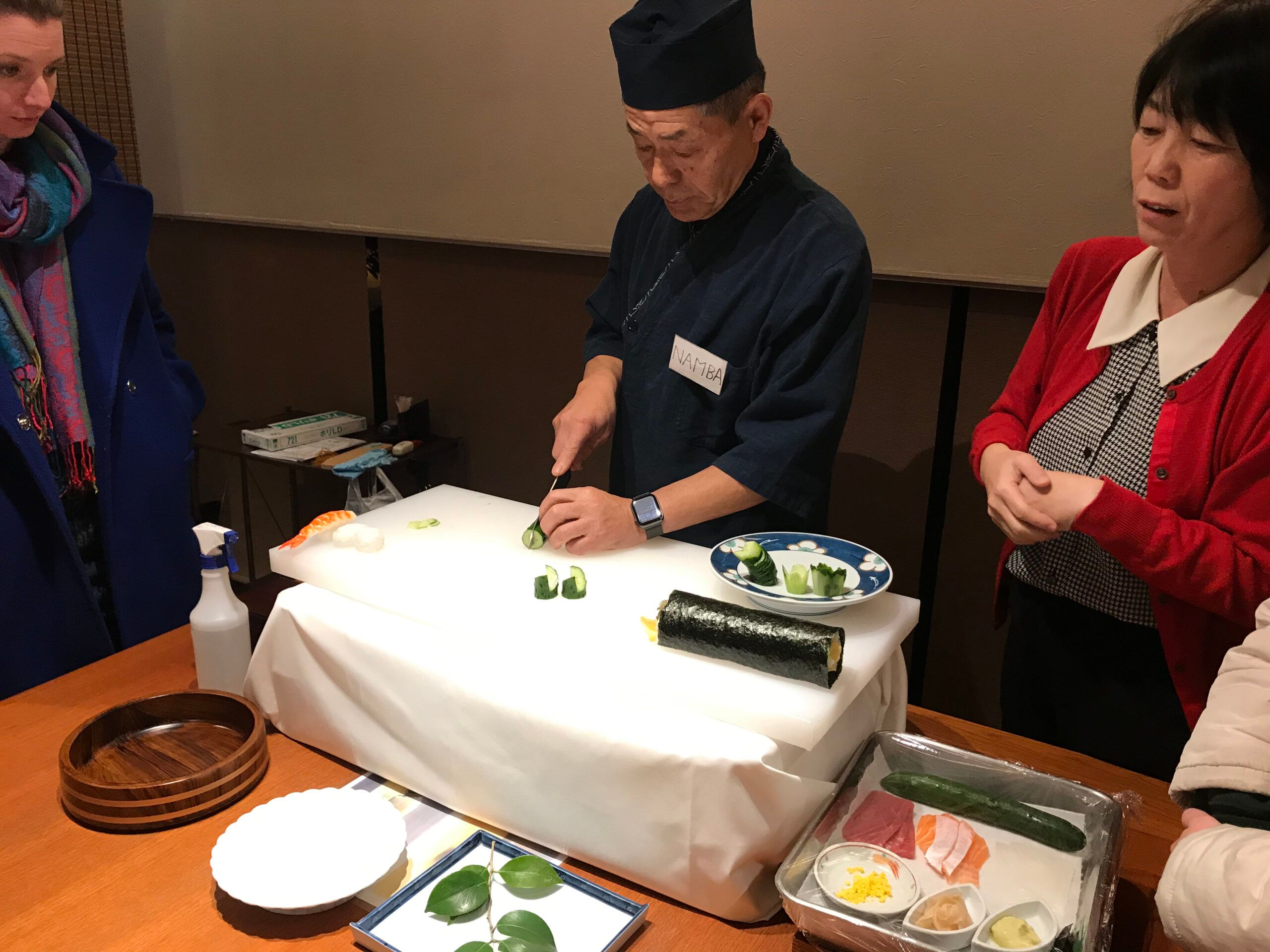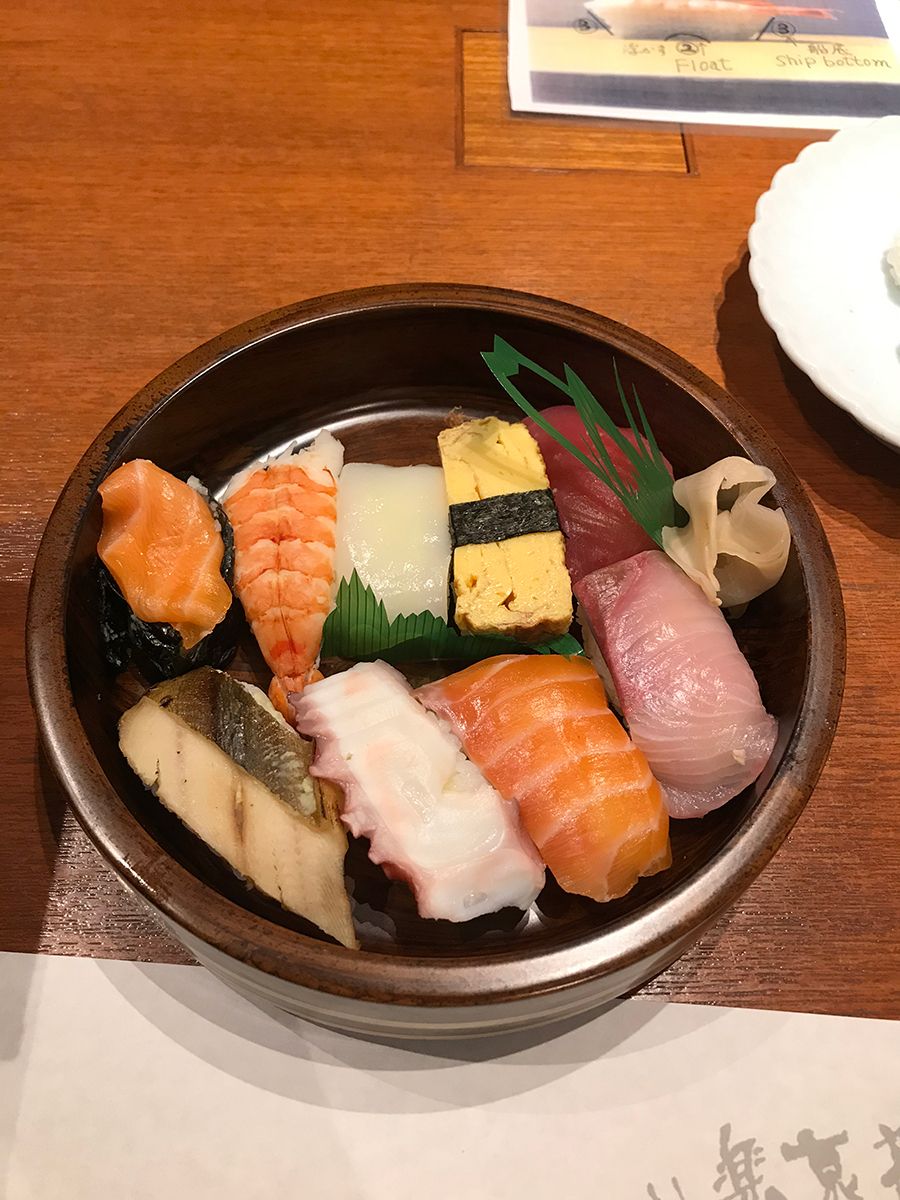 What a day and what a perfect start to our trip; after a hectic 36 hours, we couldn't wait to finally get our heads down at Okayama's Granvia Hotel.
Day 2
We set off to explore the Kasaoka Islands, these are a group of 31 mostly unhabituated islands in the Seto Inland Sea.
Our first ferry stop was Shiraishijima, the second largest of the islands and with centuries of fame for its picturesque scenery and gorgeous beaches, having been voted as one of the top three swimming spots in the Okayama Prefecture area.
Once on land, we paid a visit to the Shiraishi International Villa. Providing a mixture of both Western and Japanese style rooms with a stunning terrace view overlooking the bay, it's perfect for a weekend break allowing you a feeling of complete escapism.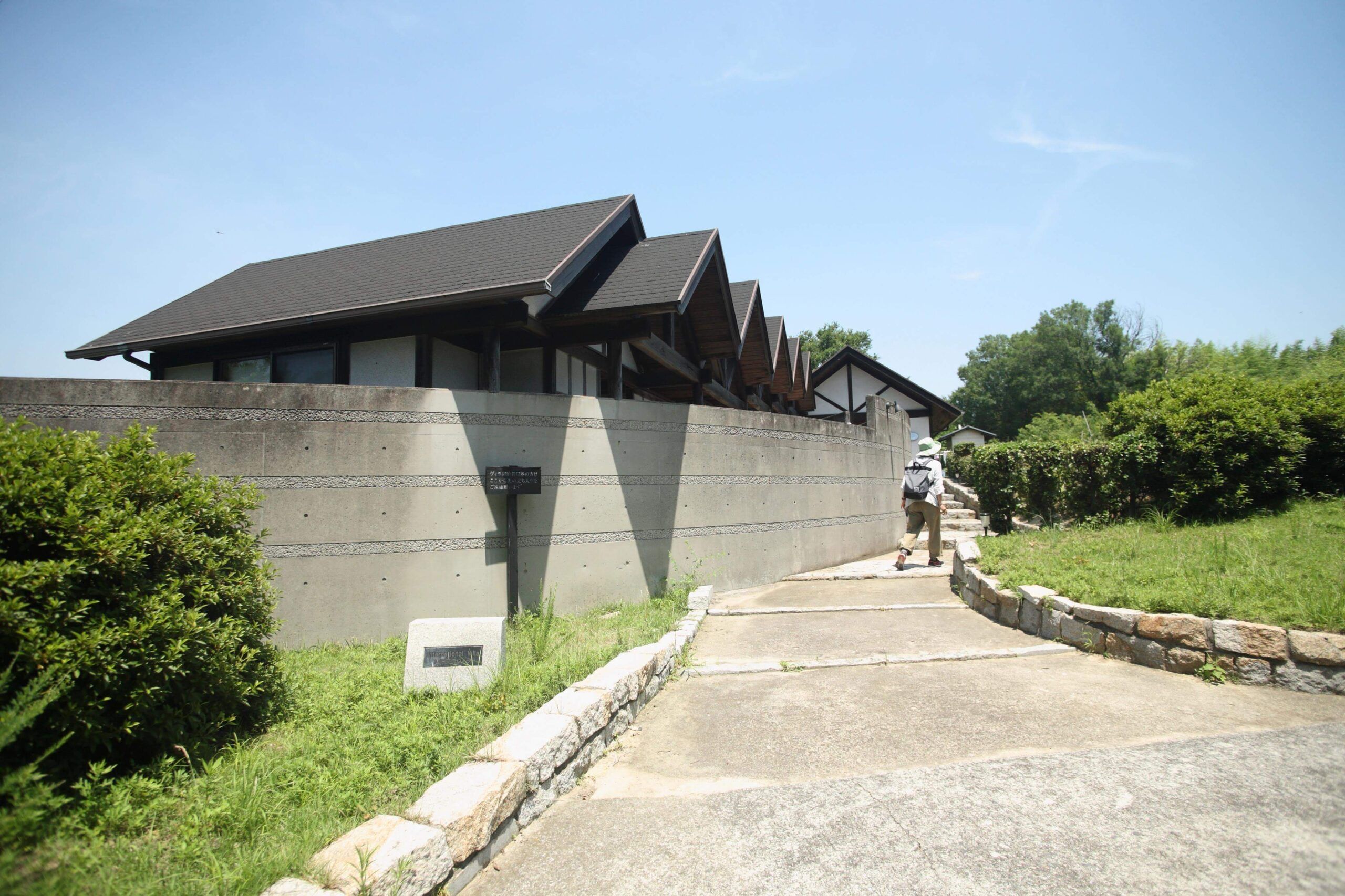 As good as it felt to escape, it didn't last for long with being on a tight schedule; we were soon back on the ferry to the neighbouring Manabeshima Island. After filling up with a selection of Japanese dishes for lunch at the small fisherman's Shimayado Santora restaurant, we strolled around the peaceful fishing village with a clan of cats in our shadows.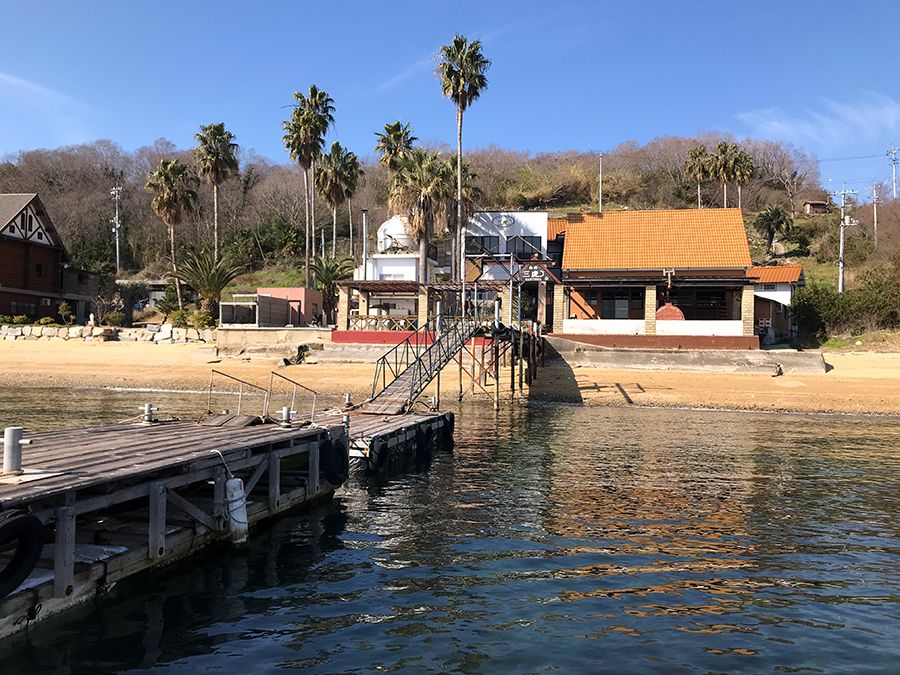 We learnt about the recent changes to these islands, with having the younger generations moving out further to the cities and leaving homes abandoned with the population being at just over 300. This was made all more obvious when we came across a working school built for the hundreds, but with only 6 pupils. It makes you wonder how this town was in its heyday.
Back to the mainland for tonight's stay in Okayama. Our group splits into two and we were given our own private lodgings designed to be experienced as 'artworks'. The Manabe Equation House by Liam Gillick and The Jonathan Hasegawa House by Berlin-based artist Jonathan Hasegawa, both a collaboration with Mount Fuji Architects Studio. Each one with its distinctive style, Jonathan Hasegawa's maze of rotating doors changing the dynamics of the room and shape with each turn and a bathroom with its own 30-foot ceiling.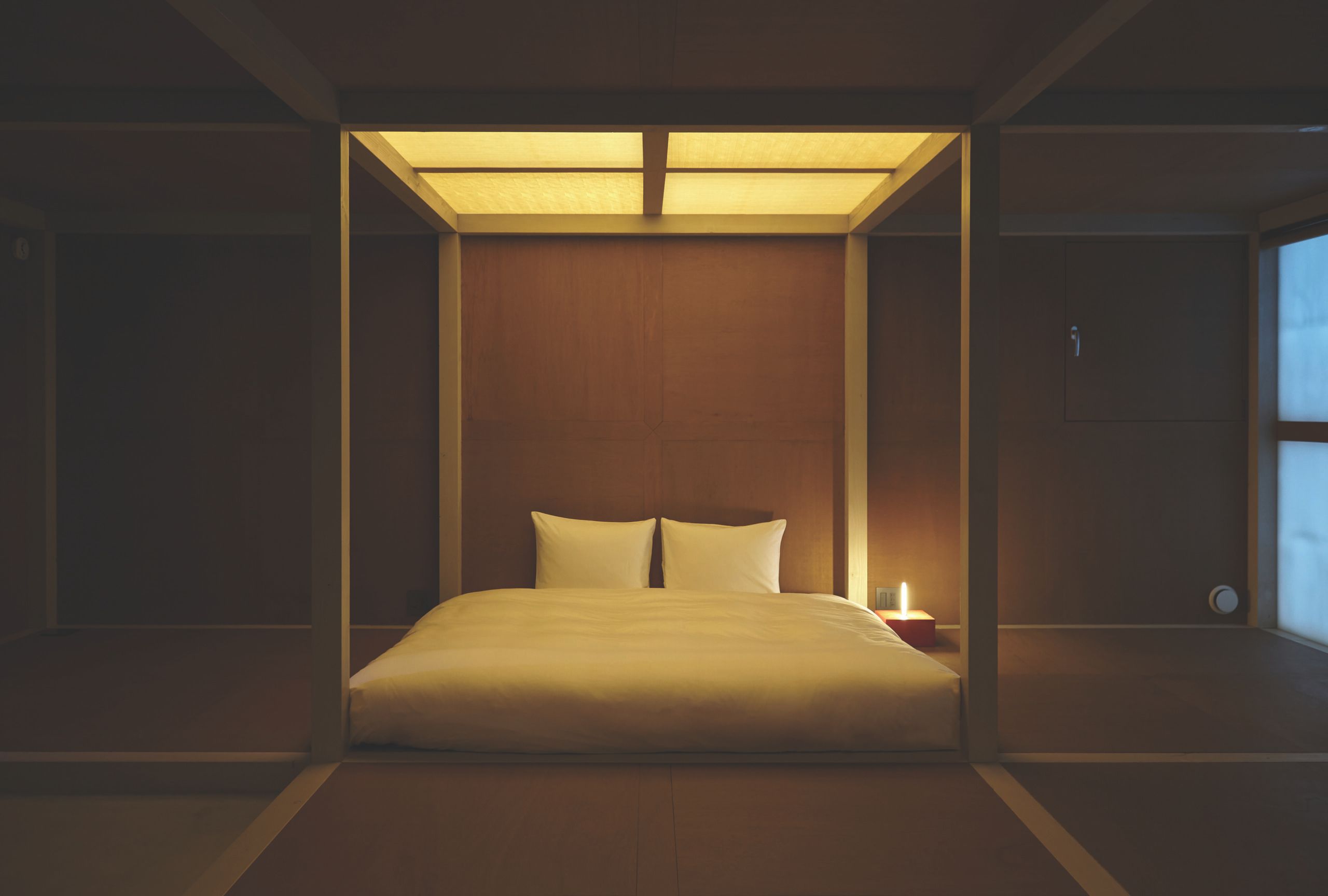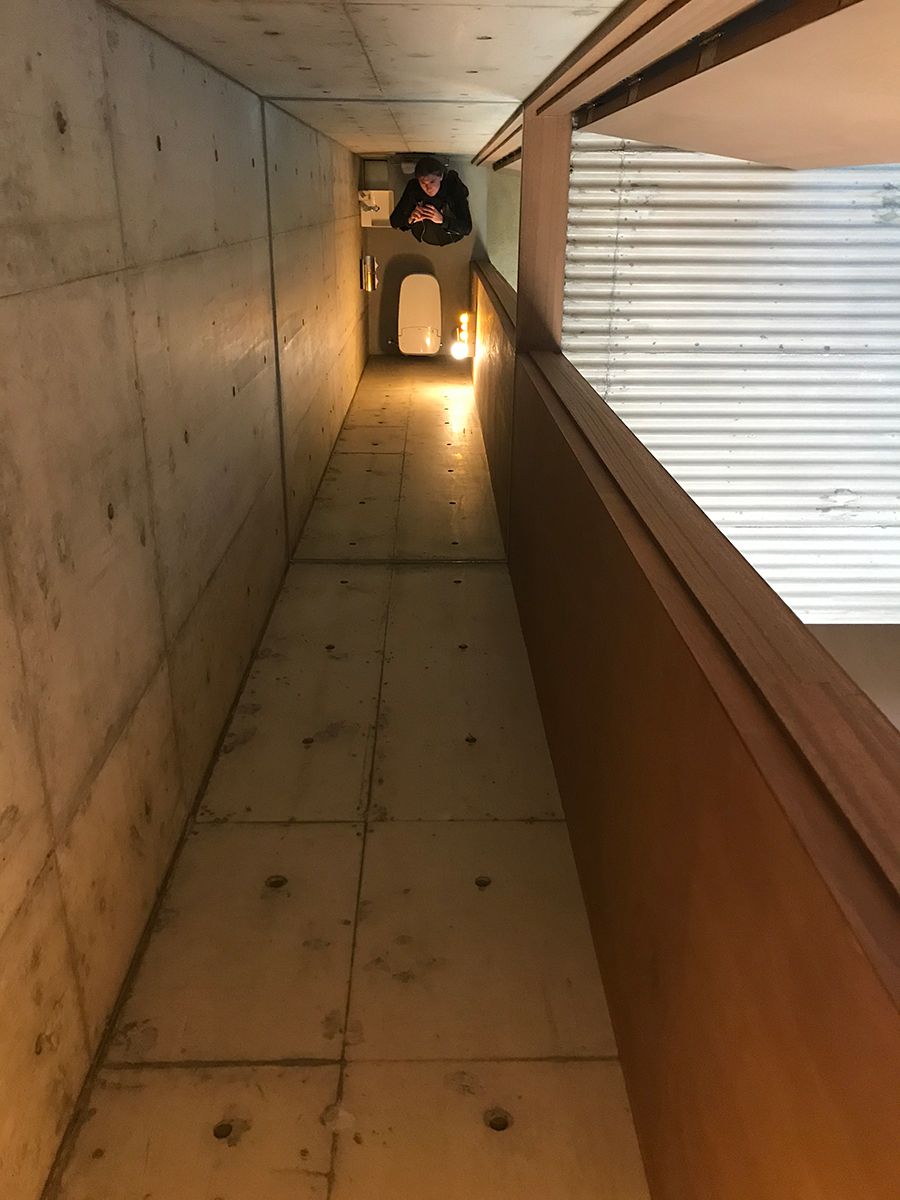 The Manabe Equation House could be a close cousin of the endless staircase depicted in Dutch artist M. C. Escher's 'Relativity'; confusing and weirdly wonderful, I expected Bowie's Goblin King from Labyrinth to appear in song from an undiscovered corner.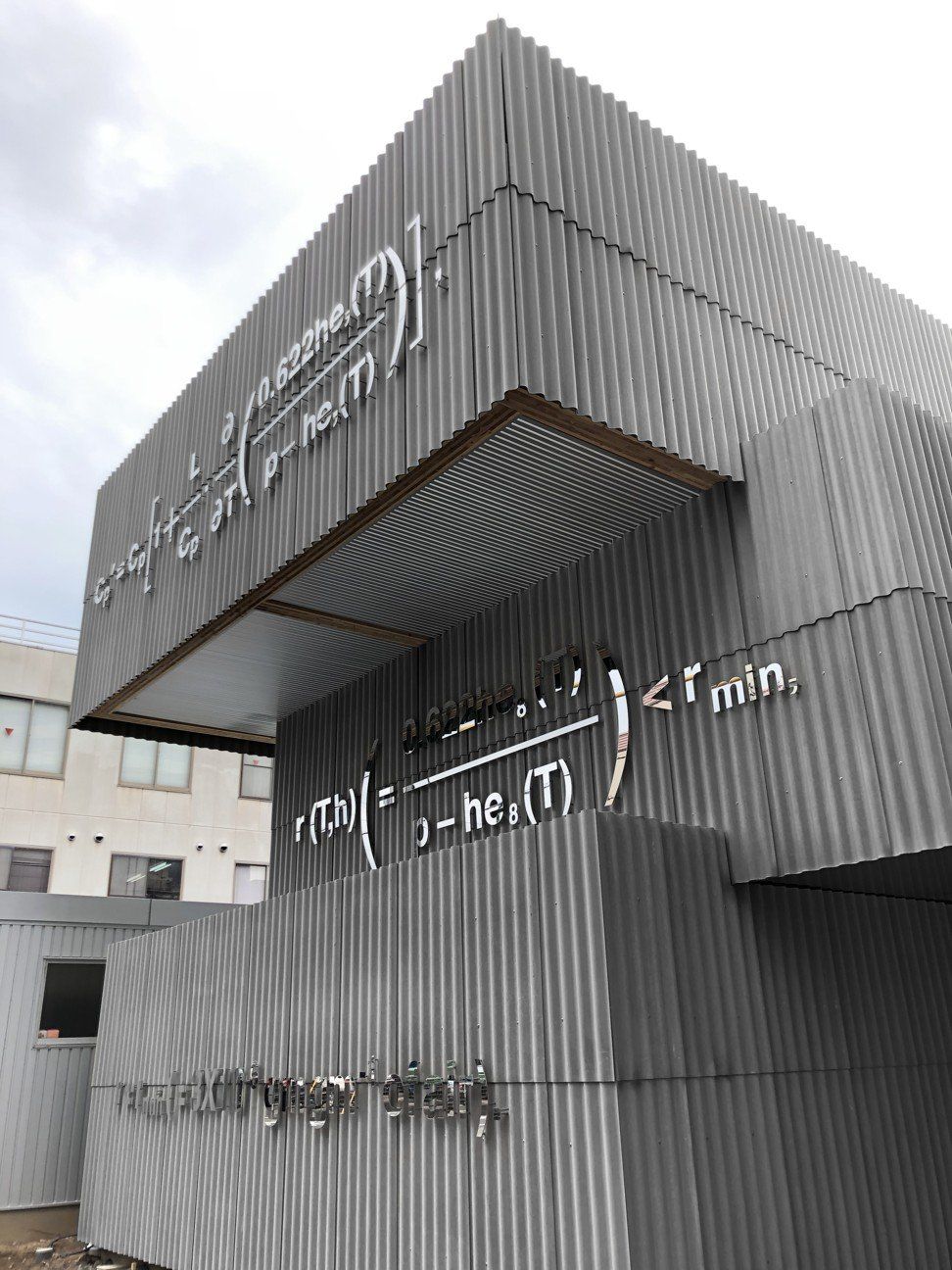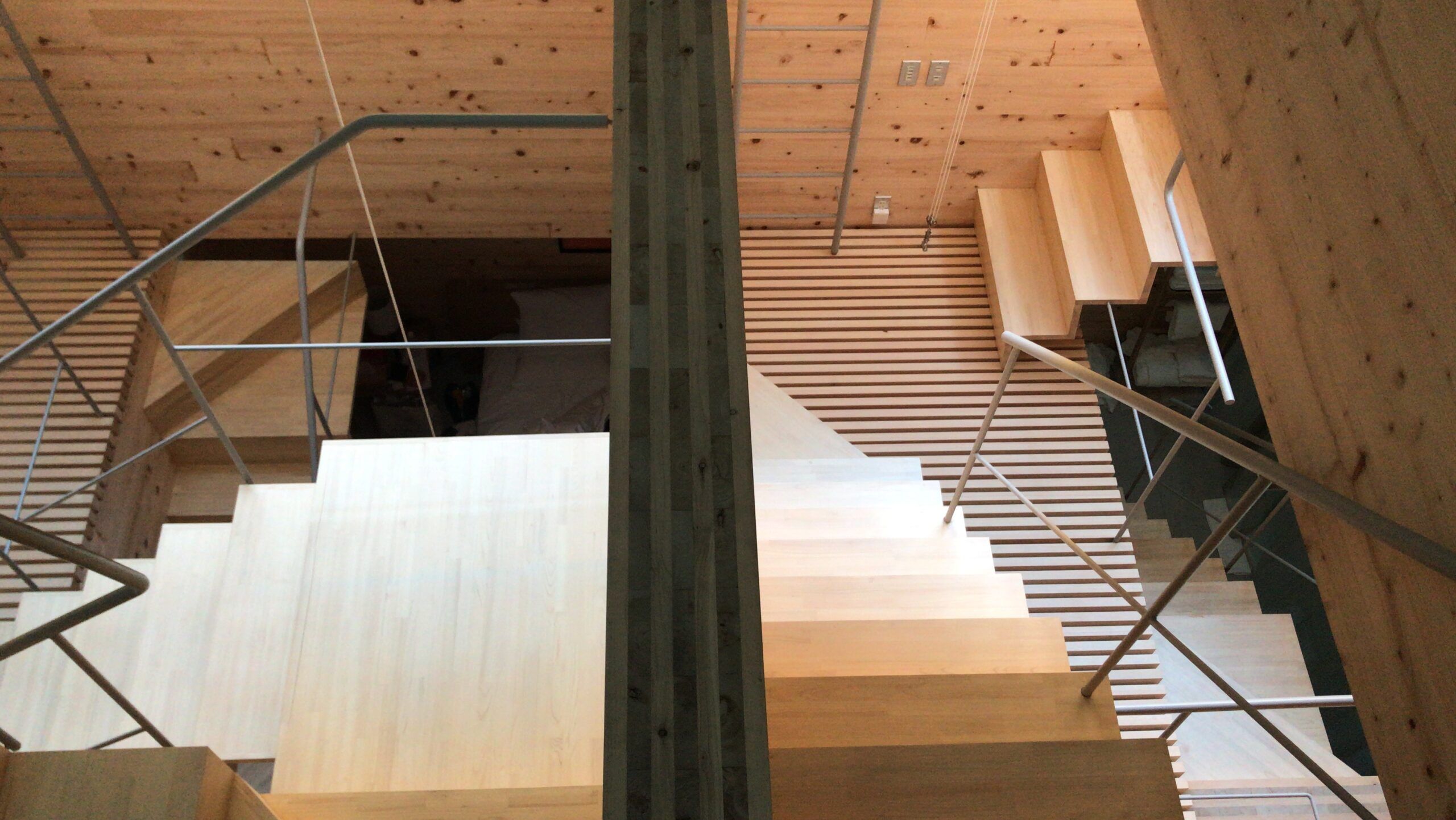 Day 3
Bicycling has always been a popular choice for transport in Japan, so we were able to try a different take on the bicycle to get around Okayama.
The Walking Bicycle works like a cross-trainer but with an electric motor getting you to speeds of 15mph and since it's classed as a bike, there is no need for a license.
A novel way to get around the city and once they extend the battery-life [we had a bag of back-up batteries that we had to lug around], I can see it taking off with certain groups. You'll have to get used to the odd looks first though.
Something that may not be common knowledge is that Japan has a thriving denim industry centered around manufacturer Showa Co. Ltd in the city of Kojima, a short drive south of Okayama. We took a tour around the factory as they showcased the full production line of dyeing, weaving, and finishing.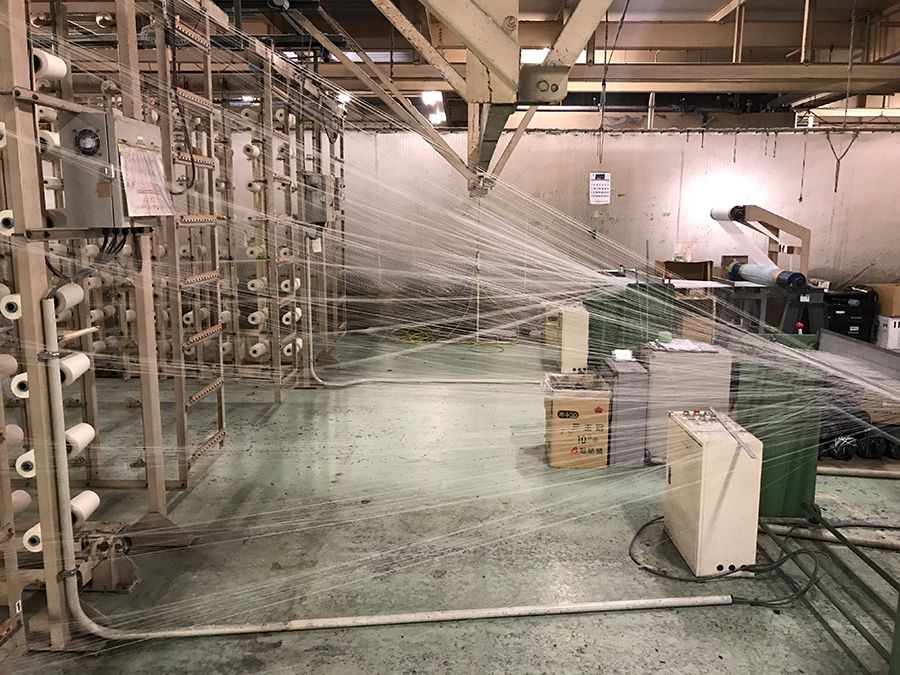 It was my first time observing each step and it's quite addictive watching the skilled craftsmen weave each thread by hand. I left having a whole new appreciation for what goes into making the contents of my wardrobe.
That evening we crossed the bridge to Shikoku Island, the second smallest main island after Okinawa, to stay in the city of Tokushima with the plan to sample the nightlife on offer. Being newly single, I had to try out the local 'girly' bars [no, not that type of bar]; it simply means only women serve you.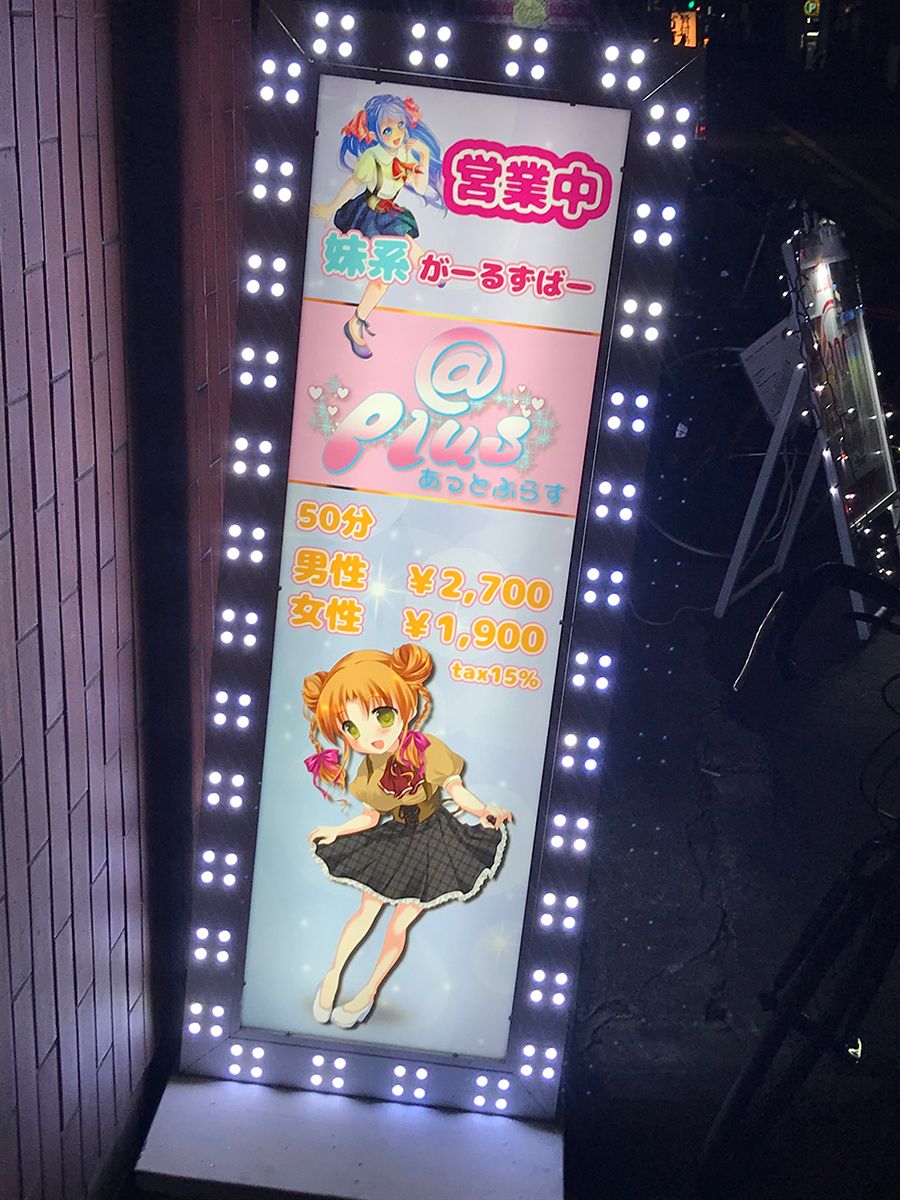 Walking in, I interrupted someone's birthday and being the only foreigner, I became the centre of attention. No one spoke a word of English and sign language only got me so far, but I did get the name of the only English-speaking barmaid… no number, just a name.
I need to get better at this. I left with my tail between my legs and beer in hand back to our JH Hotel Clement Tokushima for the night.
Day 4
A 20-minute drive away at Ryozenji Temple in the town of Naruto, we met our Canadian tour guide to show us the Shikoku Pilgrimage.
He may have looked and sounded as out of place as the rest of us, but his knowledge and commitment to this route of 88 temples was staggering. Established over 1,200 years ago by the Buddhist priest Koko Daishi, it covers 1,400 km and is one of the world's longest circular Pilgrimage routes; open to any nationality or religion, it takes you around the island. At each temple, you even receive a stamp in your designated pilgrimage book as a record. Covering the whole 88 temples can take months. We did two. 300 meters apart. Not bad.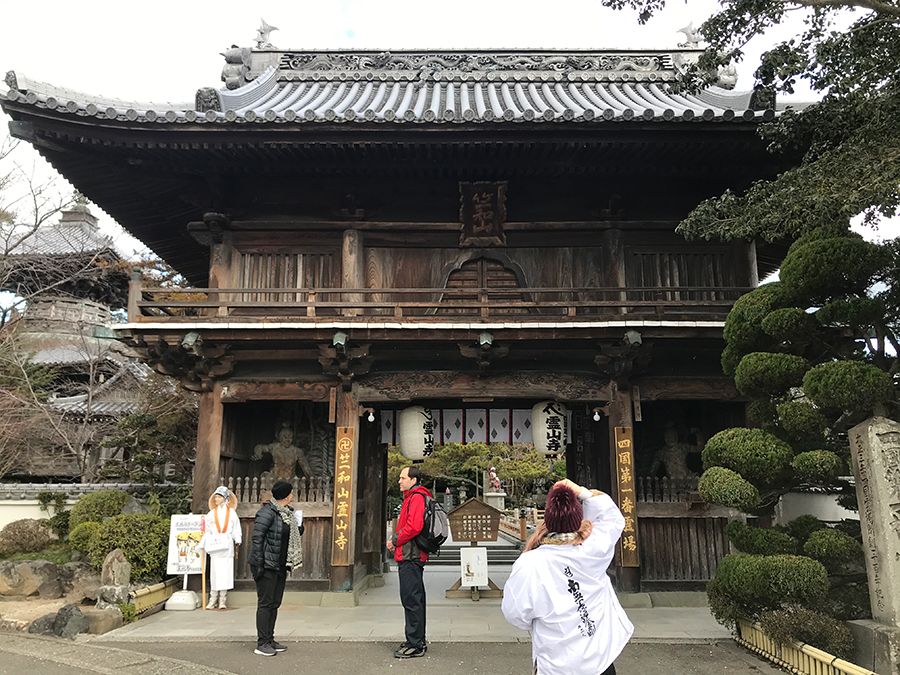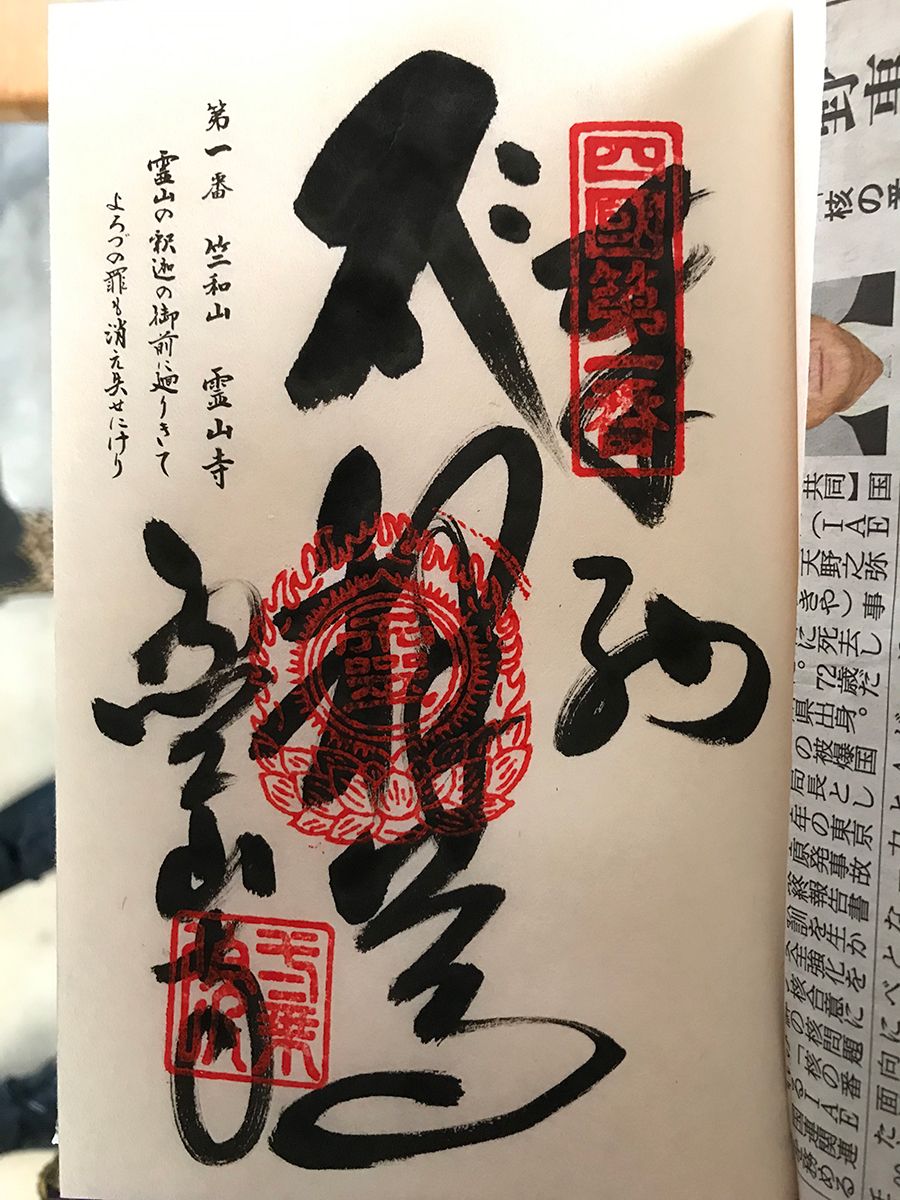 Staying on Shikoku Island, we moved onto the former castle town of Wakimachi and the Udatsu Historical District on the north bank of the Yoshino River. Dating from the Edo period 1600-1868, these streets have preserved the architectural character keeping its high, wing-walled buildings from when it was a thriving merchant centre. Walking down the main thoroughfare, you can't help but imagine how traditional Japanese town life used to look and feel. Not to mention, a recent Hugh Jackman X-Men film that I'm sure used these streets as inspiration.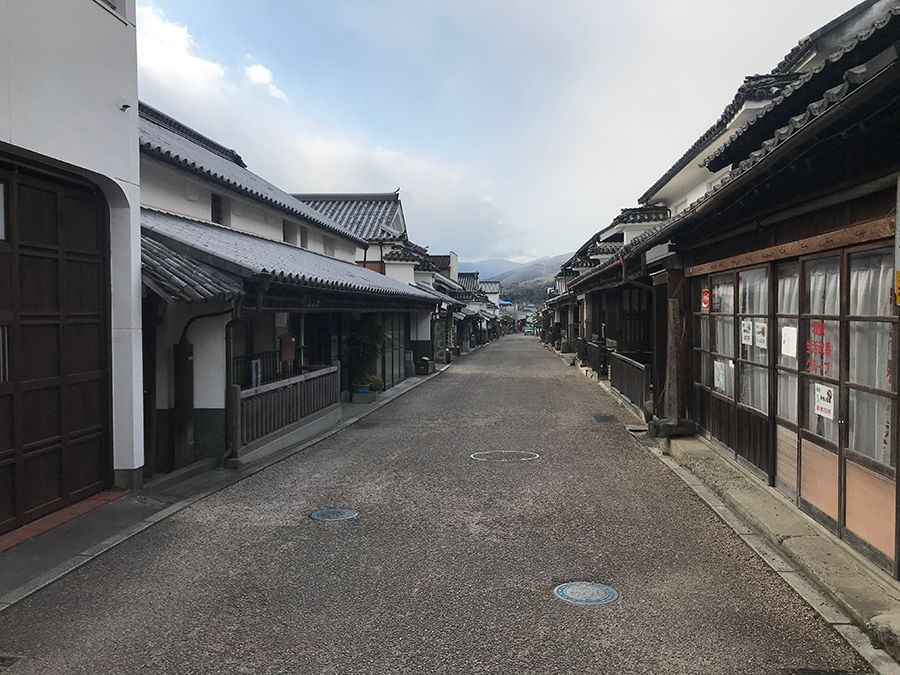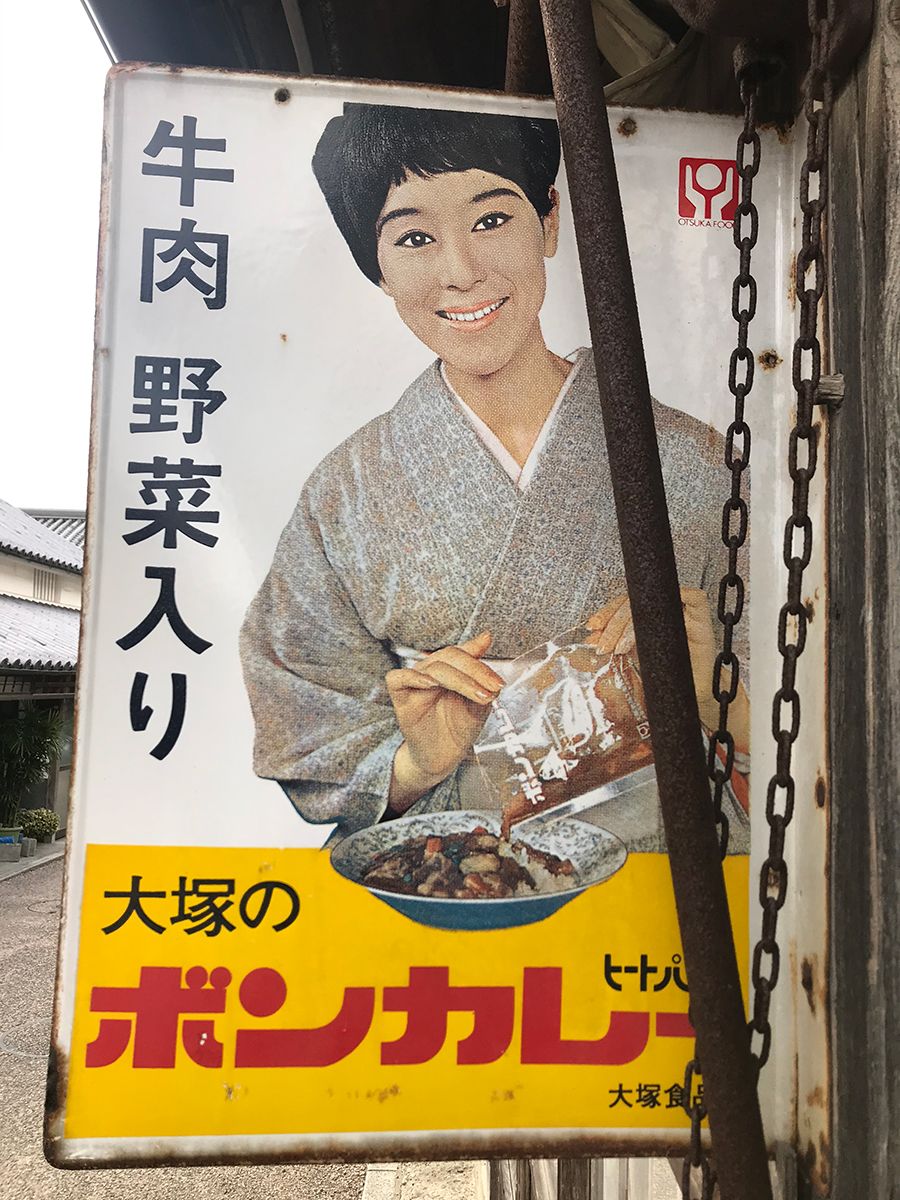 The town's wealth was made from Indigo, a dye used on many products and for medicinal purposes. Sadly, this industry has declined due to imports but still exists on a small scale at Aizome Kobo [aka Higeta Indigo Dyeing Studio] in Wakimachi. Under the watchful eye of local craftswomen, we tried our hand at dyeing some fabric by repeatedly dipping into the indigo liquid-filled barrels. We had blue hands for days, but at least I had a new matching coloured handkerchief.
For that evening, we split into groups to each stay at a local farmer's house to learn about daily Japanese life. Mr Ishida Osamu and his wife took us into their home for lessons including calligraphy, home-made noodle-making, and the traditional Tamagoyaki [a type of Japanese omelette made in a square pan].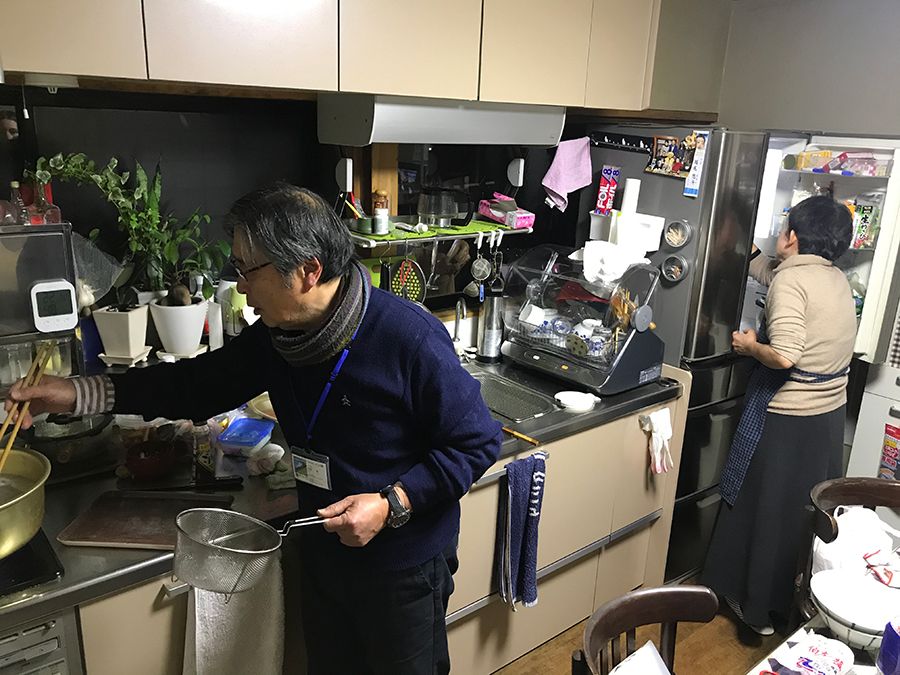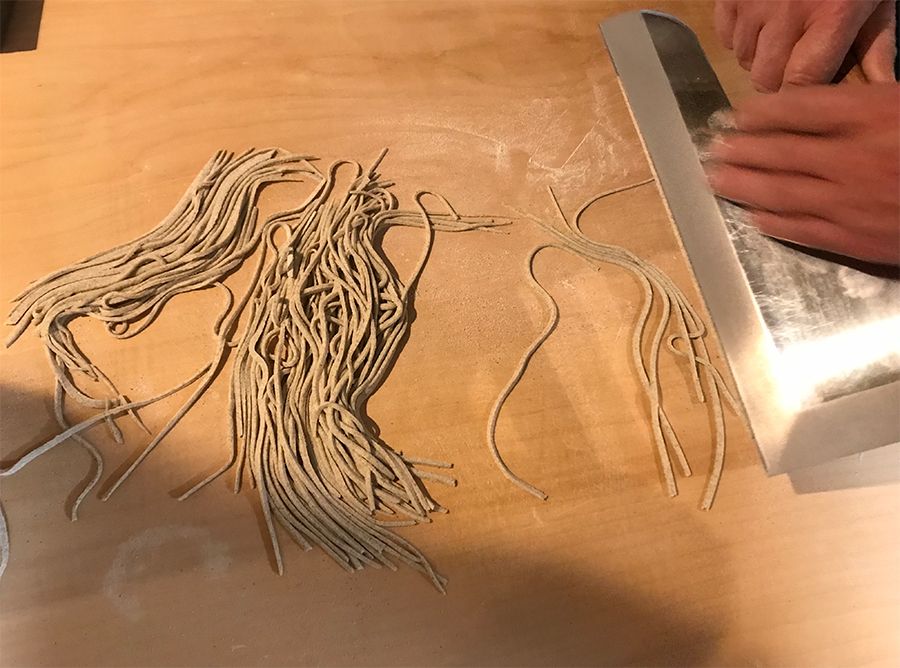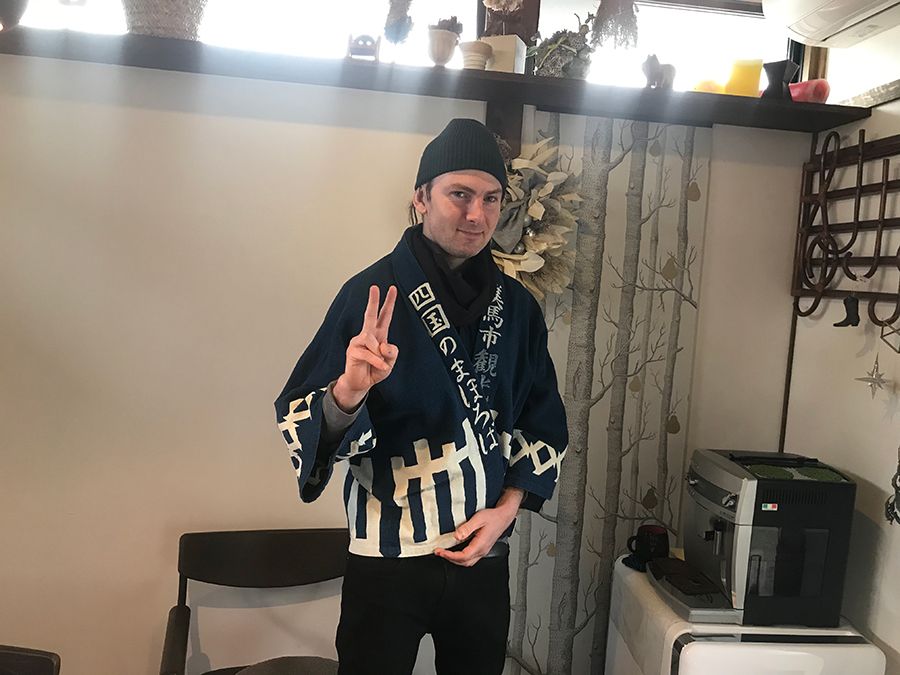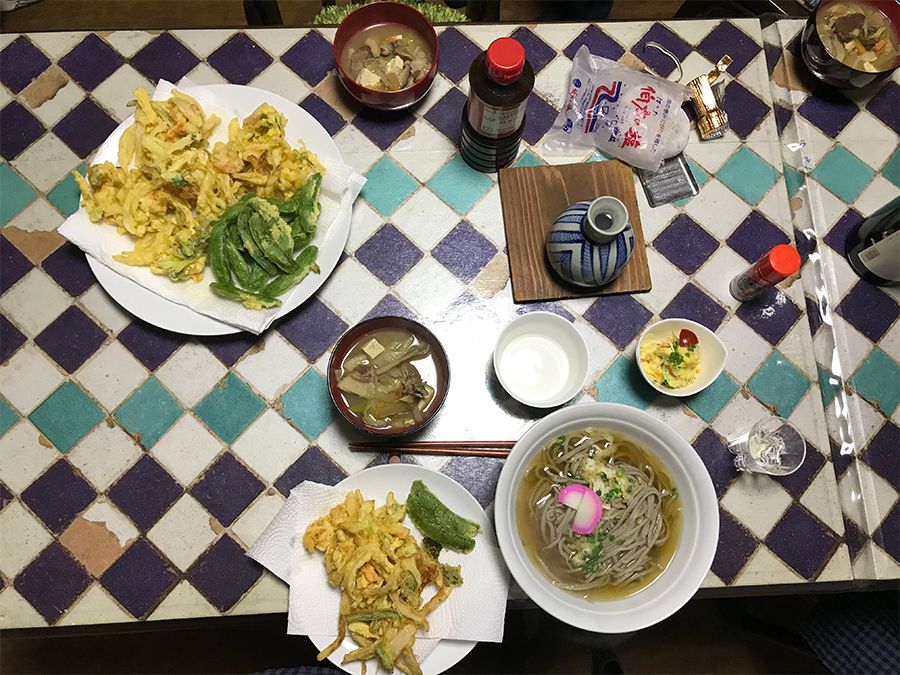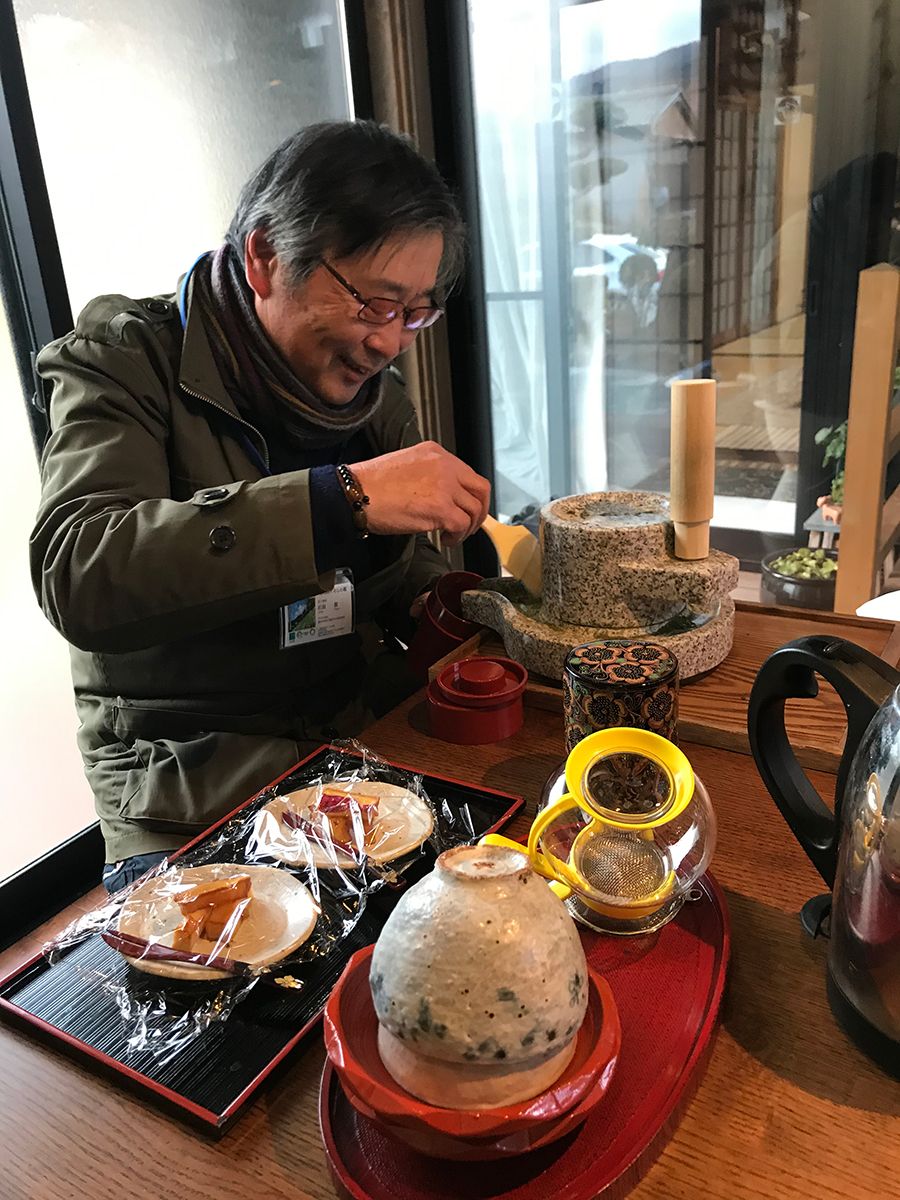 Day 5
The Japanese obsession with bikes continued with the English-made Brompton folding bikes tour. Riding inline along the Yoshino River in Wakimachi, we took in the island of Shikoku's dramatic rift valley. A bike I had commonly seen folded up beside commuters on London's Tube, this opened my eyes to how useful these two-wheelers can be. You can also check the Strongest Bike Lock when you come tour on the island and not worrying to leave your bike unattended.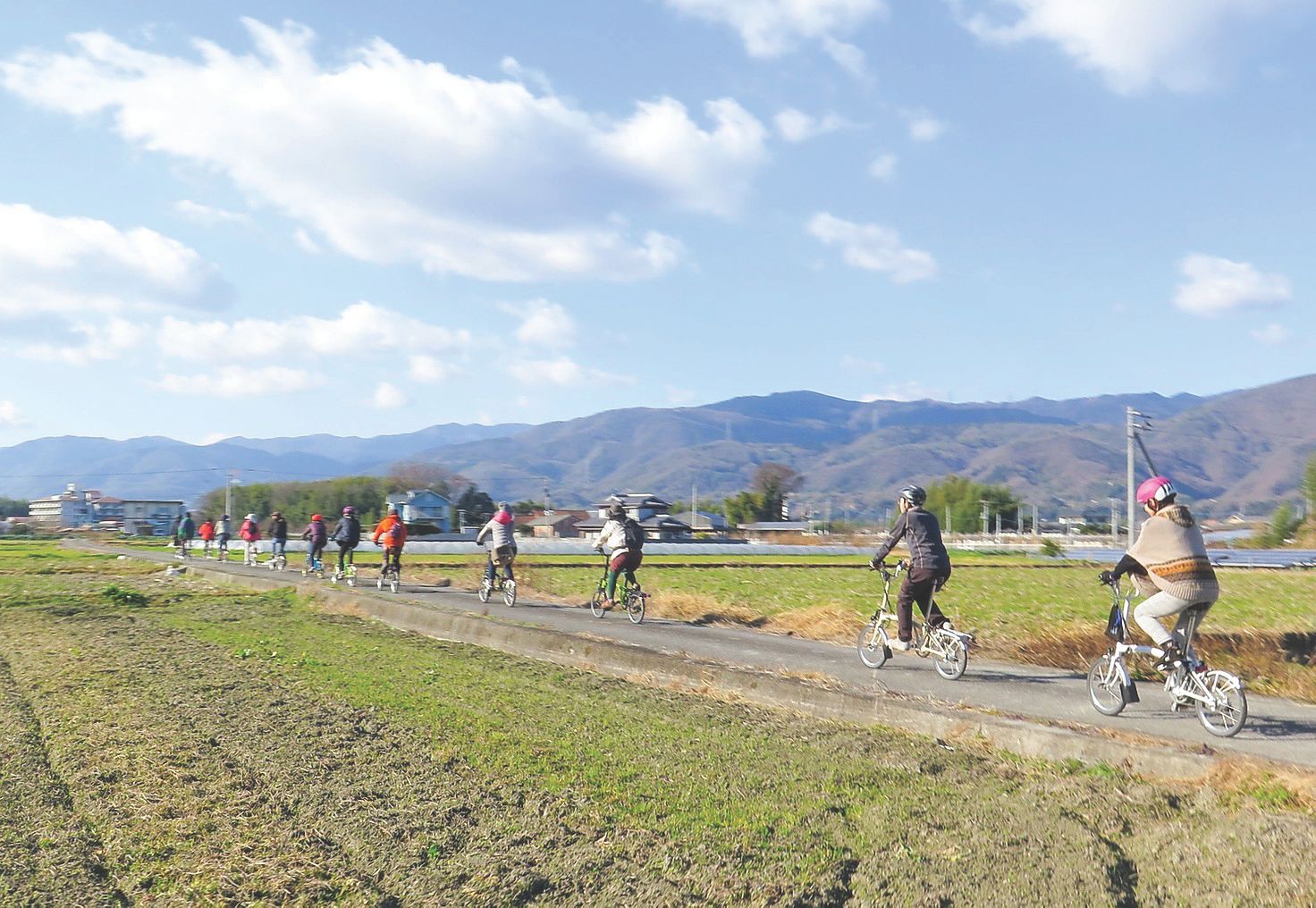 Following on from the previous day's Indigo-dyeing experiment, this was the afternoon to go straight to the source of the raw material — the plant leaves called 'tade' that are then dried and fermented by adding water to create the indigo dye named Japan Blue.
Up in the hills in Keka Village, we saw first-hand the organic and environmentally-friendly farming method that cultivates the plants and how intrinsically linked it has been with the local community which is something the community is now making great efforts to preserve.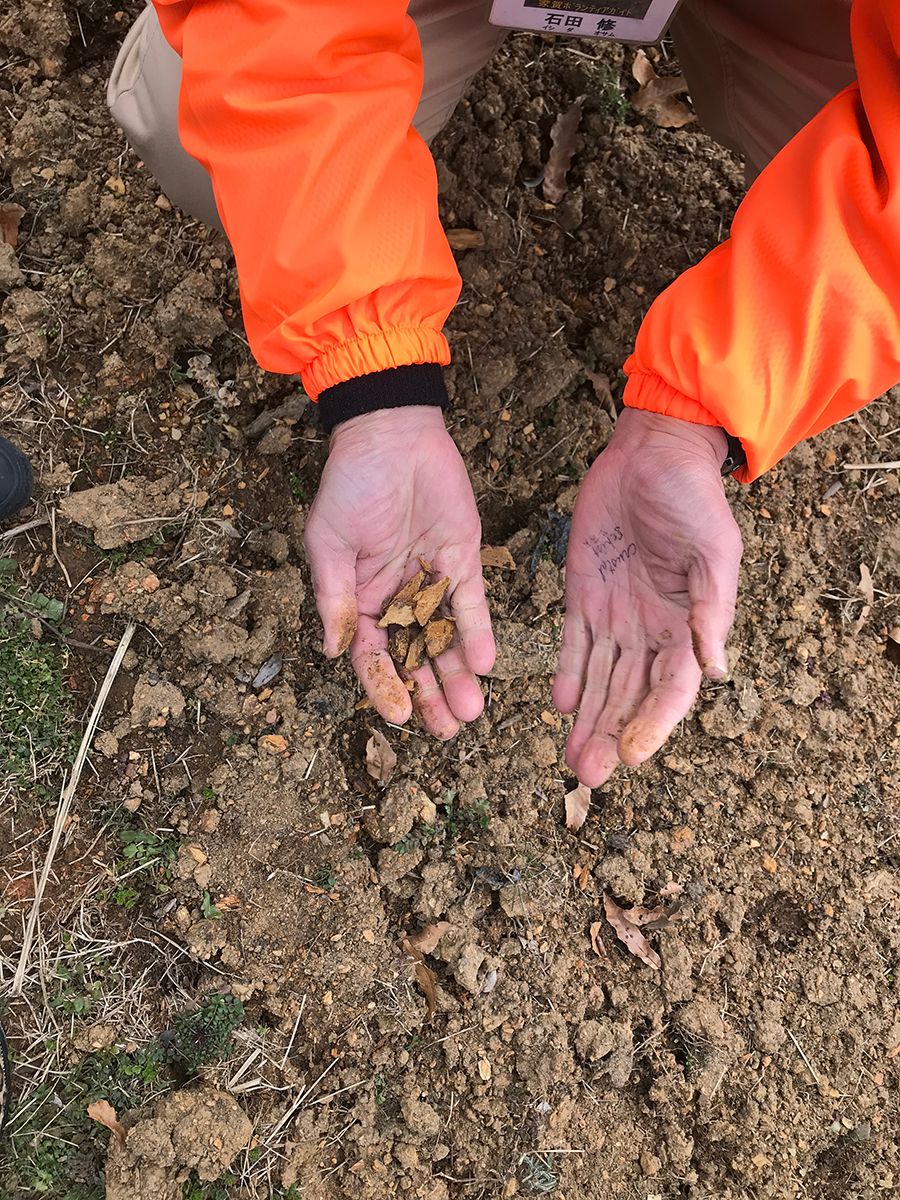 That night, we drove one hour northeast of the island to the city of Imabari in order to stay at the Kokusai Hotel — a major hub on the inland sea that links Shikoku to the main of Honshū, across the bridge. After an exhausting 48 hours, I couldn't be happier to finally get a bed up on the 14th floor with stunning views spanning across the city.
Day 6
The Shimanami Kaidō is a motorway bridge that links Shikoku Island and the smaller islands of Geiyo with the mainland of Honshū. It's this 60km long motorway that became our playground for testing out the WAKKA electric bicycles.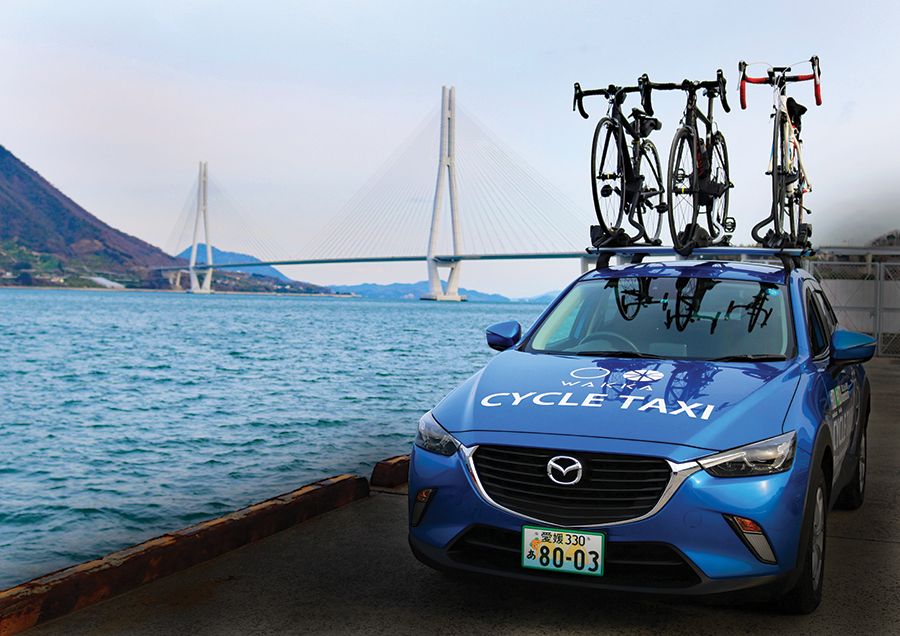 Built with a multiple-setting electric engine that gives you a speed boost when you push the pedals which is only required when cycling up the winding ramp to the bridge or the steep hills of Oshima Island, the ride's main purpose was for the views over the Seto Inland Sea and the dramatic natural skyline.
These views were a definite highlight from the trip and the best way to take in this island nation.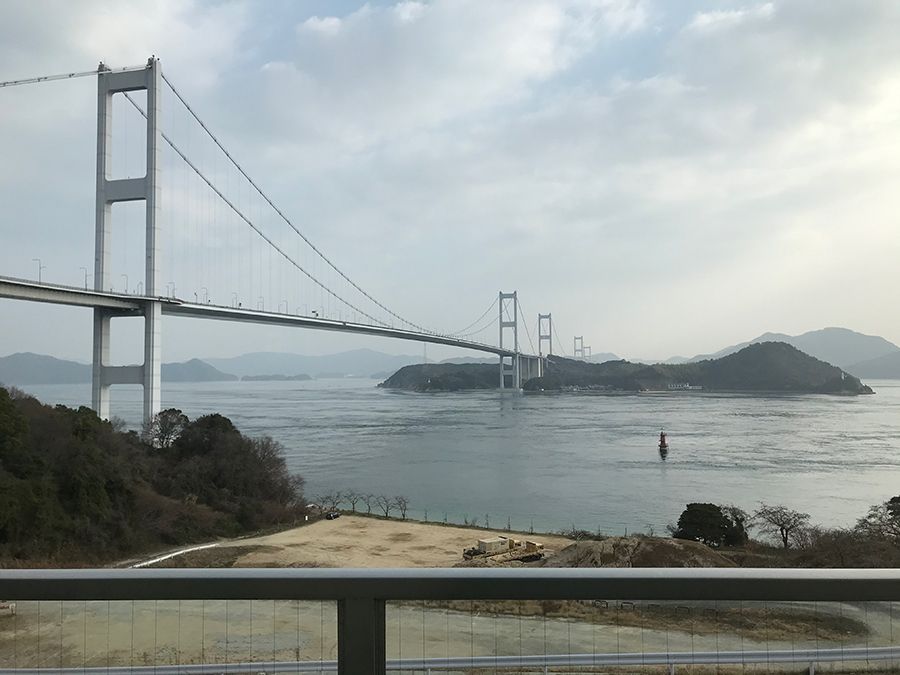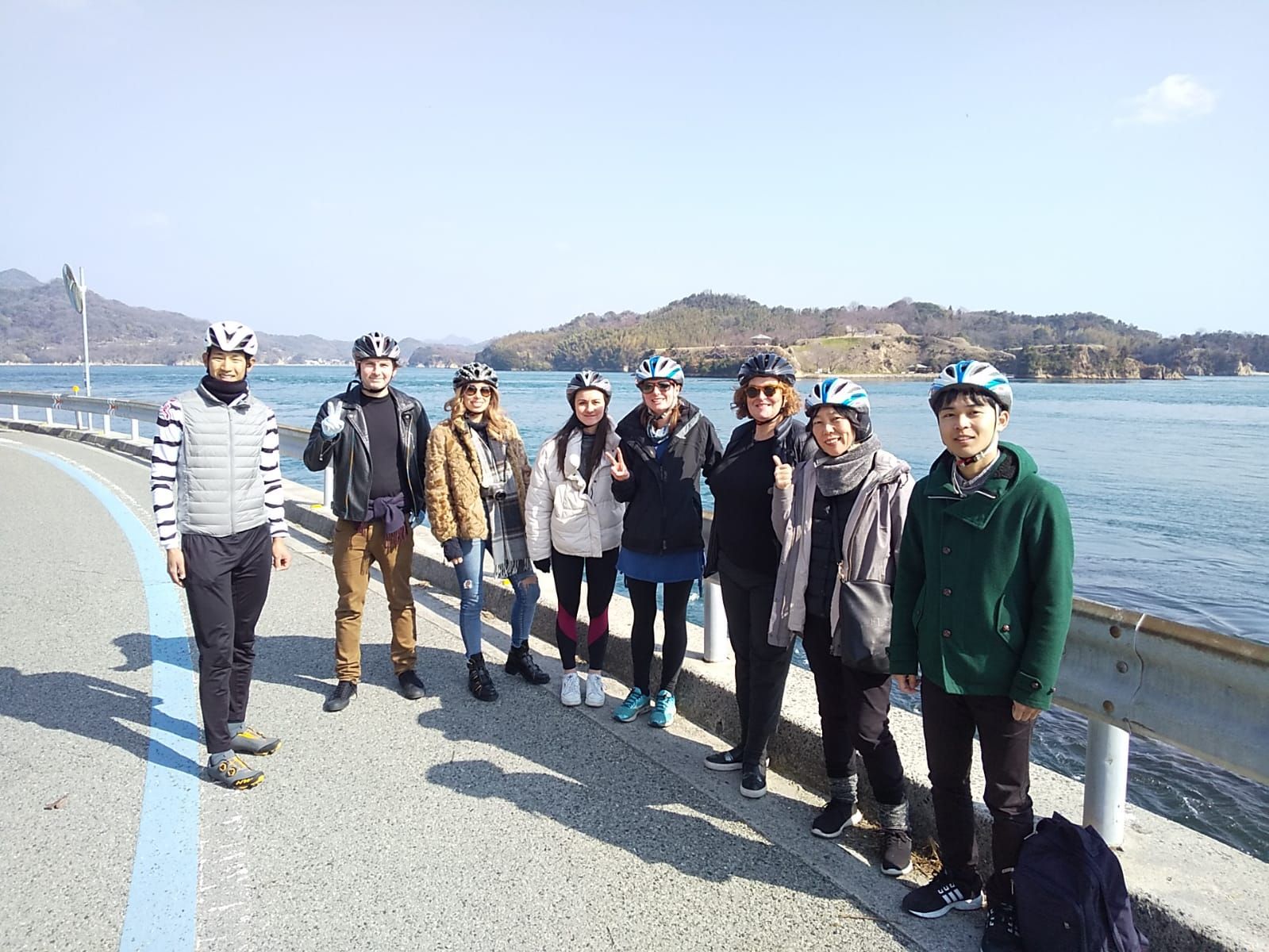 Our island-hopping continued to Ōmishima, home to the Ōyamazumi Shrine established in the year 594 during the reign of Empress Suiko. Known for having attracted members of Murakami Kaizoku — a local seafaring warrior clan who would visit for pre-battle and pre-voyage prayers. Omishima previously could only be reached by boat, allowing it to maintain the local lifestyle for centuries. This was until 2006 when the Shimanami Kaidō motorway was built.
With easy access to the outside world and with tourists no longer having to stay the night, it led to traditions and industries being lost. To reverse this, there has been a recent push by the younger generation to re-establish a community and these stories can be seen at the Toyo Ito Museum with having interviewed new residents of the island who have set up their own business to support the regeneration. From an organic citrus farmer and local beer breweries to the Omishima Minna-no-Winery to Yoichi Komatsu and his bakery 'Marumado'.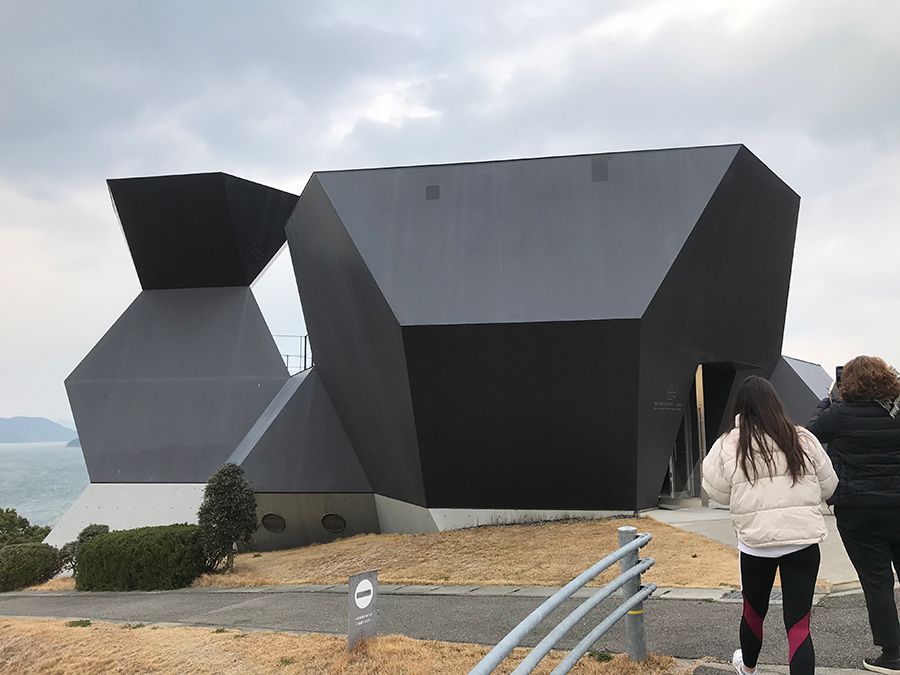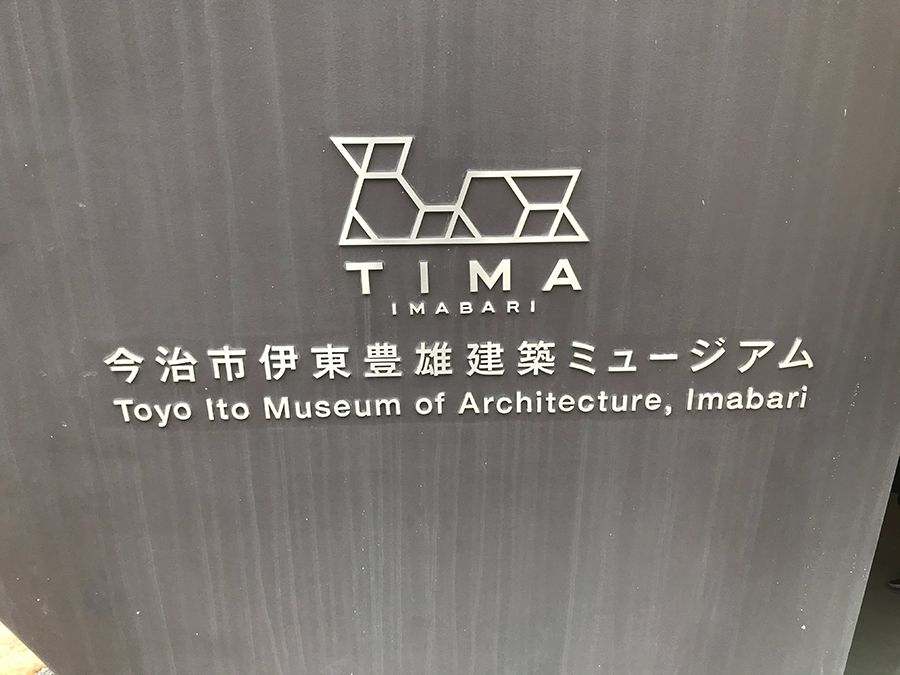 For our final night, we stayed in the city of Onomichi at a former marine warehouse built in 1943 and renovated to become the Onomichi U2 Hotel. Located close to the gateway of the Shimanami Kaidō bridge overlooking the Seto Inland Sea, this accommodation has been built for cyclists in mind to explore the multiple islands. With 28 contemporary rooms, a café, bakery, restaurant, cycling shop and maintenance facilities, you can even store your bike directly in your room for the night.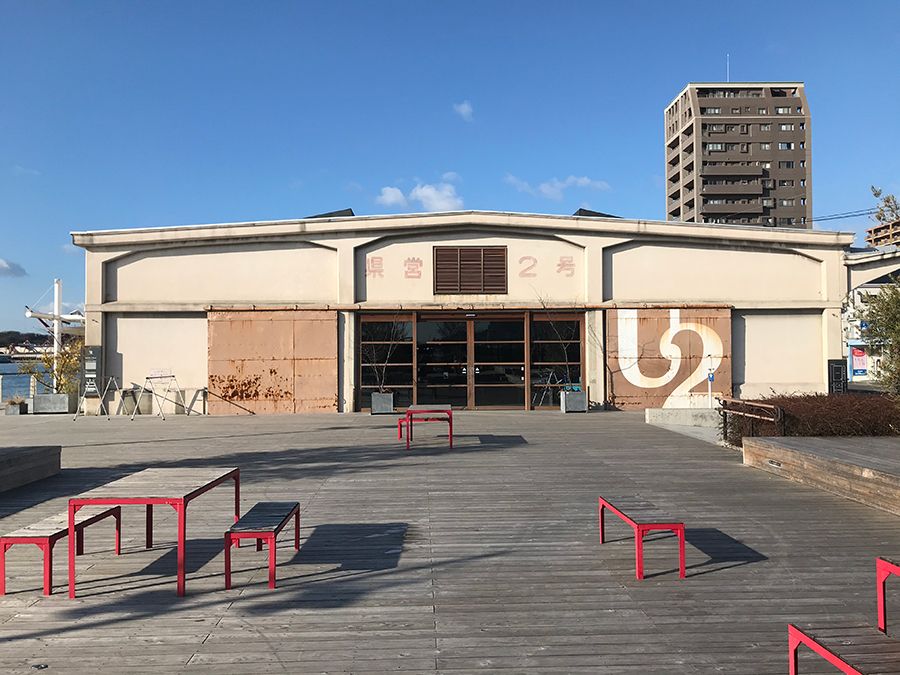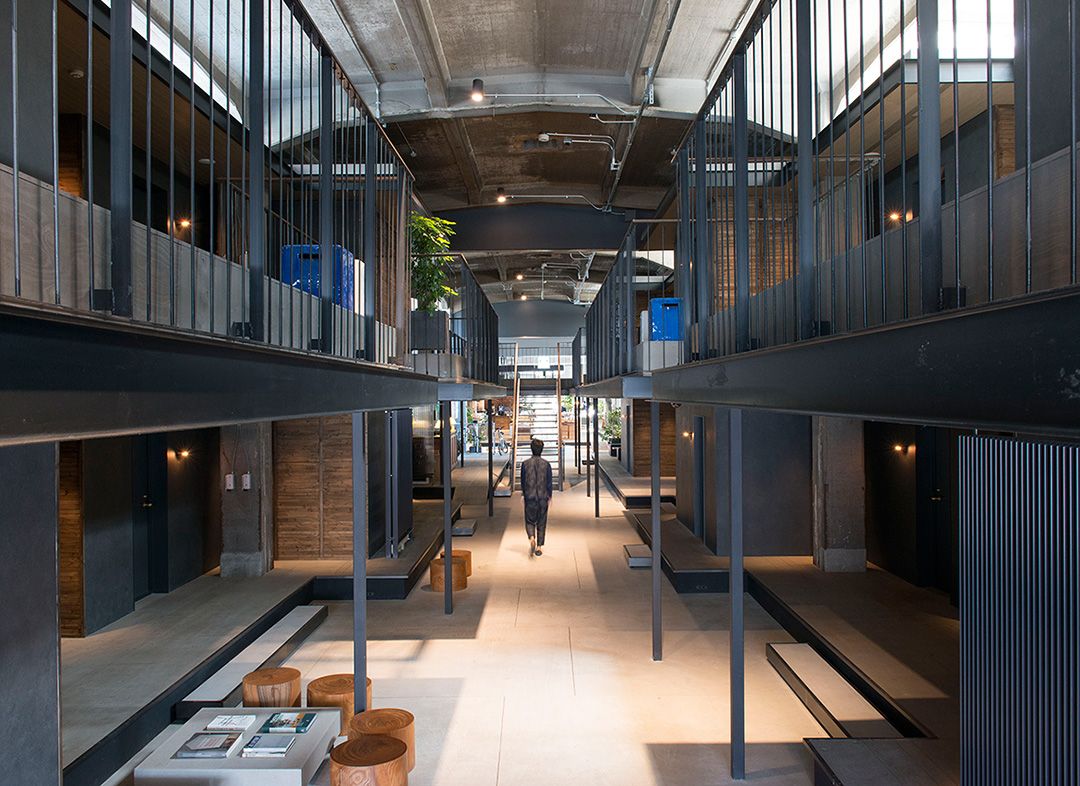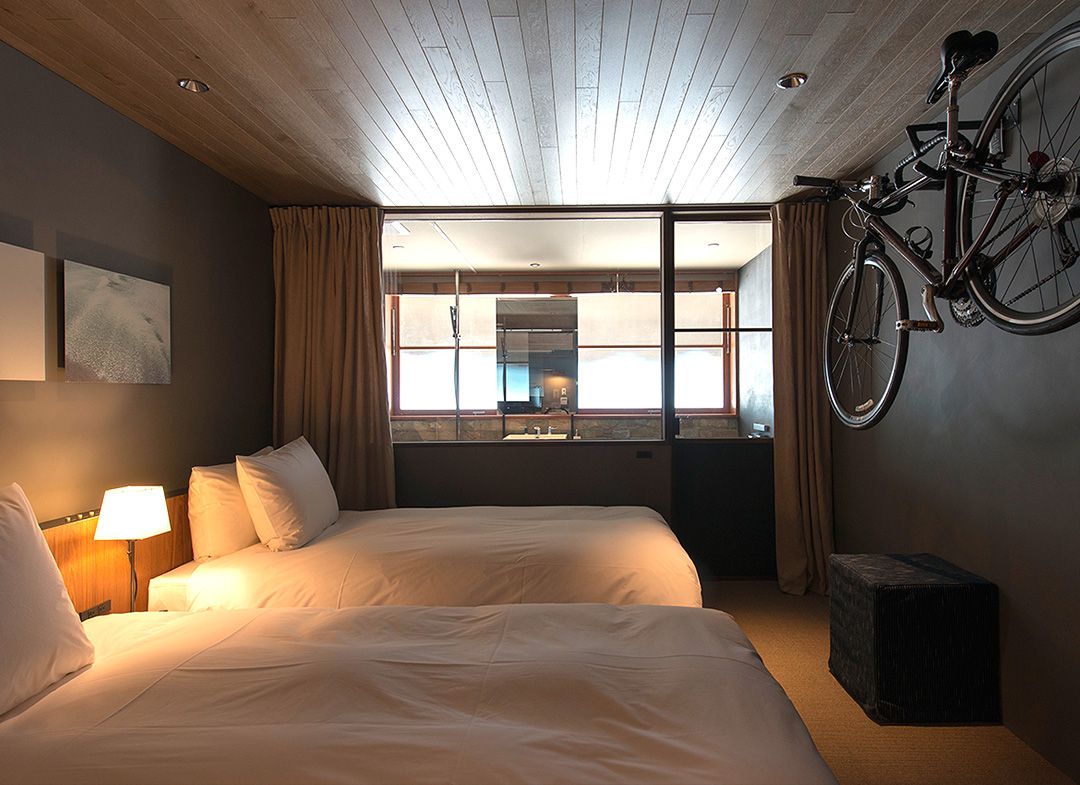 Day 7
For our final day, we jumped on a ferry at the port directly outside the U2 to the remote island of Momoshima which was another example of a once-thriving village now turned derelict apart from the Art Base gallery known for the internationally-acclaimed artist Yukinori Yanagi. Occupying an old schoolhouse, it has been converted into a mixture of permanent and temporary galleries. Famous for Yanagi's 'Ant Farm' works, it has an extensive collection on display using containers full of sand-coloured containers as national flags which the ants would tunnel through to create their colonies.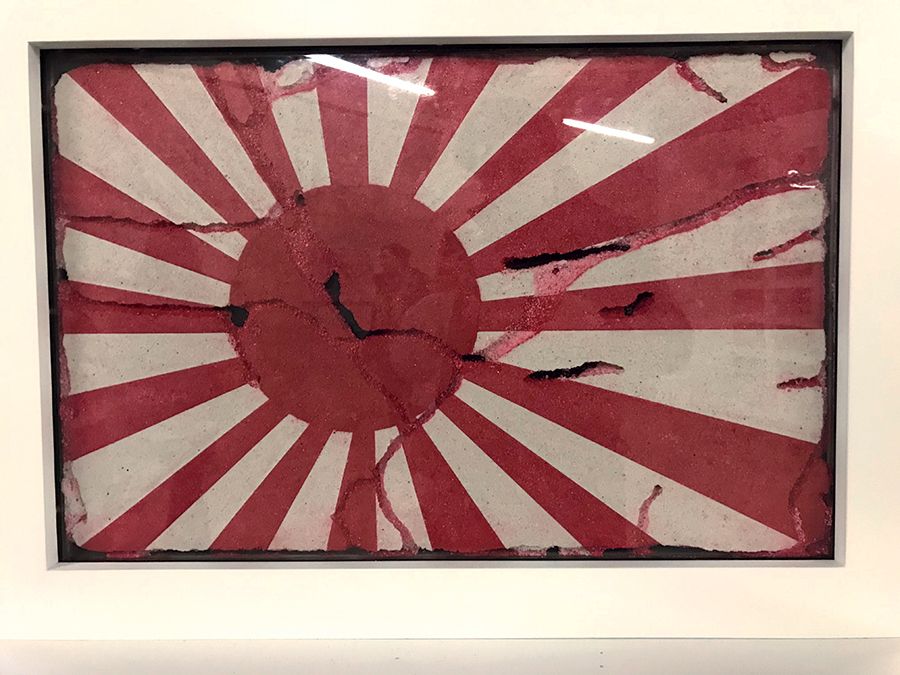 With our trip sadly coming to an end that evening, we took our last Hello Kitty bullet train ride back to Osaka followed by an 11.5-hour return flight to London.
This allowed me the chance to reflect on the non-stop trip that had taken us off the beaten track for the full 'Japan Less Known' experience. A thorough mixture of traditions and reinventions, something that was less expected and certainly surprising.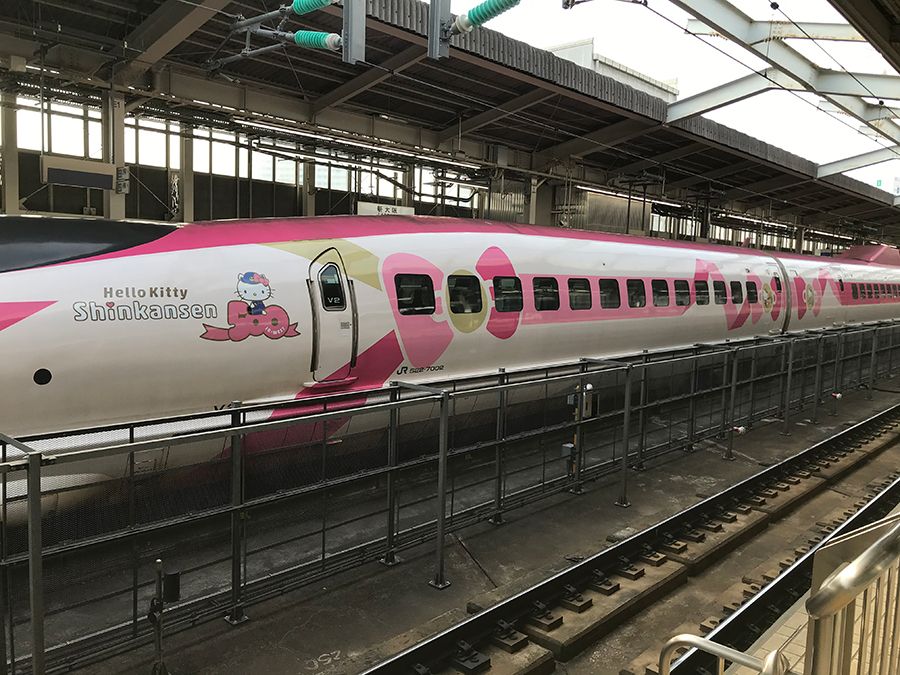 More info on Setouchi can be found by visiting www.setouchitrip.com.
British Airways has recently launched a new direct route from London Heathrow to Osaka. To book, please visit www.ba.com/osaka.