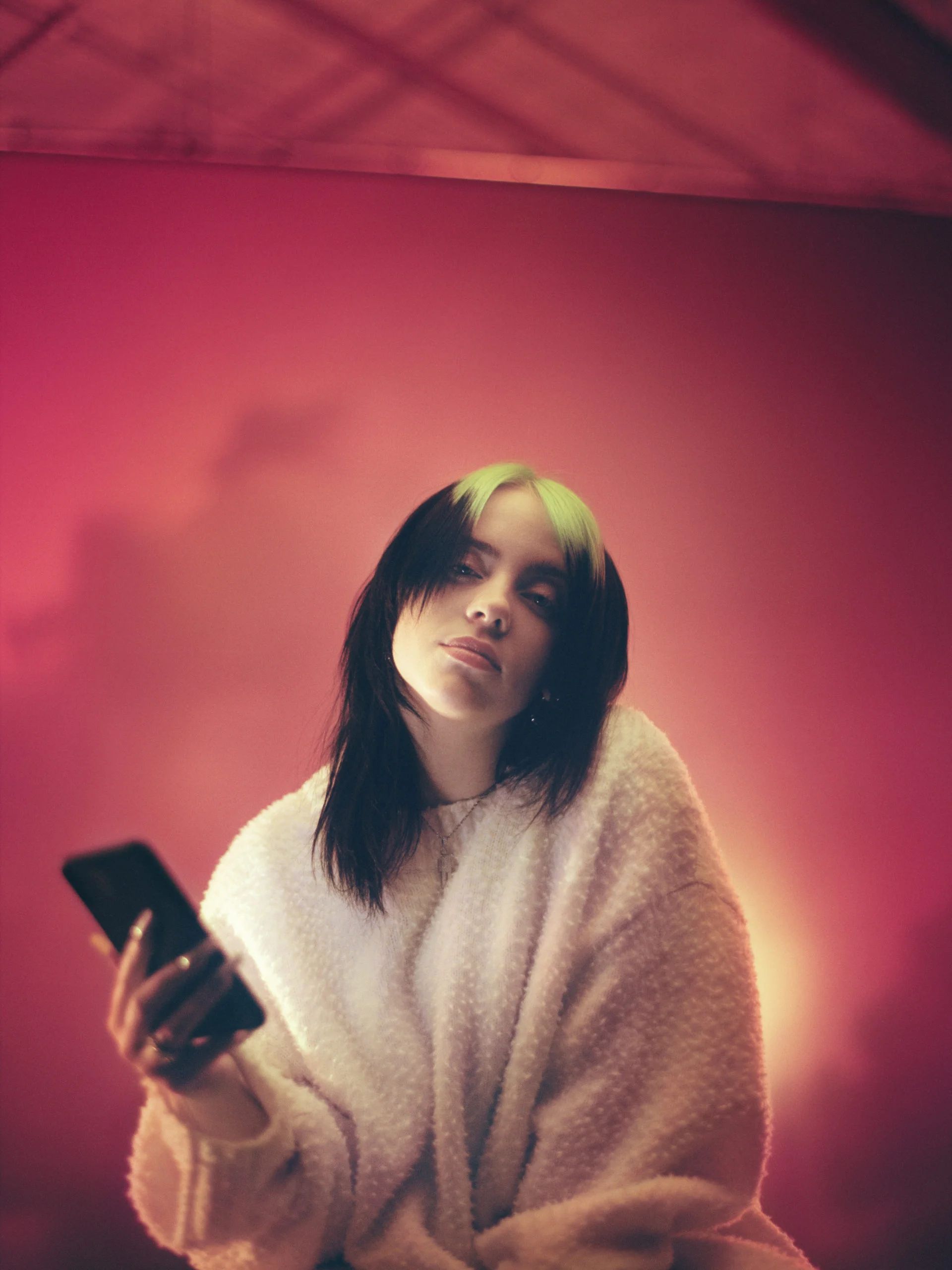 Social Distancing with Billie Eilish
In a world filled with uncertainty, Billie Eilish is doing her best to stay optimistic and lead with a grateful heart. Speaking exclusively with Telekom Electronic Beats, the 18-year-old singer/songwriter discussed how she's spending her time during this period of social distancing. Choosing to focus on the positive, Eilish talks about the two puppies she is fostering and how the world would be a better place if people collectively decided to treat animals more humanely. She believes people should consider fostering animals right now, as the shelters need assistance and the added connection helps quell the rise in loneliness.
Throughout the podcast, Billie speaks earnestly about what she has learned from her experiences so far and how this time of self-reflection has shown her how much she has to be grateful for. 'I love my life', Eilish says at one point, placing a poignant emphasis on the journey she has had thus far in her life and her career. She goes on to discuss how she has learned to love Los Angeles and the home she has created there, and she touches on her desire to live in the present to ensure she doesn't miss anything about this interesting and surreal period.
While the era of COVID-19 and social distancing has created a shield of negativity blanketing the world, it has provided glimpses of hope as well. The current situation is presenting artists like Billie Eilish with the time and opportunity to talk about what's on their minds and to connect with their fans in new ways. During the podcast, Eilish discusses how using social media responsibly is something that everyone should strive for and that taking this responsibility seriously is something that is deeply important to her. Her message of using platforms for good, especially during a time where things can so easily head in the other direction, is refreshing.
Billie Eilish is using this time to enjoy her own company and to revisit the aspects she most enjoys about being alone. She decided to share some powerful messages with the Telekom Electronic Beats team, including the importance of saying 'no' and how people should do what they think is right for them above all else. The podcast episode is insightful and inspiring, and it shows the myriad ways in which Billie Eilish is becoming the voice of her generation.
words by Sam Cohen
Check out the Telekom Electronic Beats exclusive podcast with Billie Eilish to learn more about this talented musician and thoughtful human being.