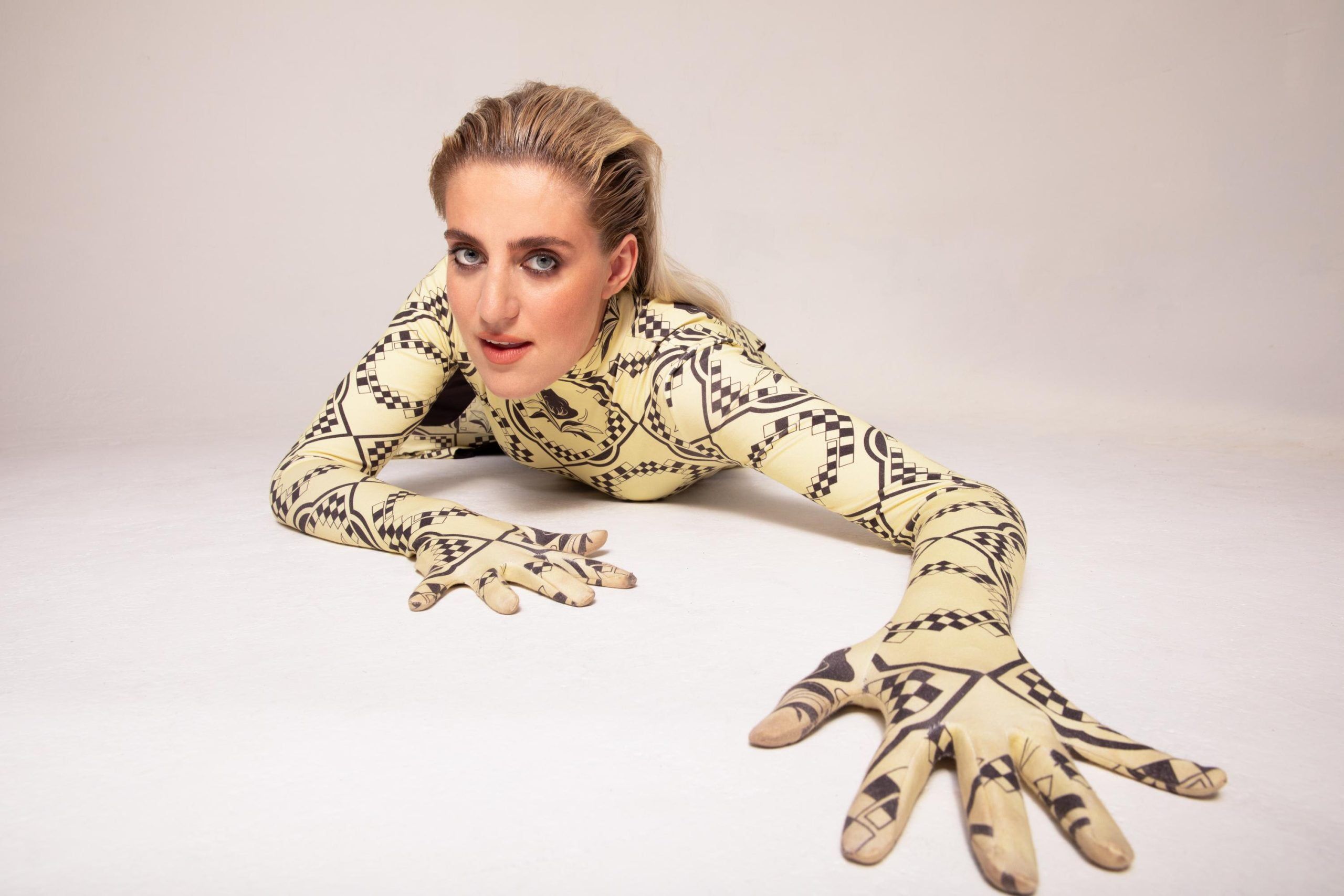 Sophie Tea
Sophie Tea's canvas is one full of creativity and catharsis. Now, with the announcement of her Send Nudes live show, she's celebrating the female form on the stage.
In the enchanting world where imagination meets artistry, there exists a realm painted with vibrant hues and boundless creativity. Sophie Tea, a name synonymous with innovation and unbridled artistic expression, has captured the hearts of art enthusiasts around the globe with her distinctive style and fearless approach to the canvas.
After the release of her coffee table book send nudes, a collection of images that both celebrate the female form while also exploring the commodification of those same bodies, Tea is taking the concept in a new way: a live show aptly titled Send Nudes Live. For one night only — on April 5th to be specific — Tea will host an even of celebration, sharing stories and painting live in front of an audience.
1883 Magazine's Kelsey Barnes chats with Sophie Tea about bringing the send nudes project to the stage, her hope for her work, and more.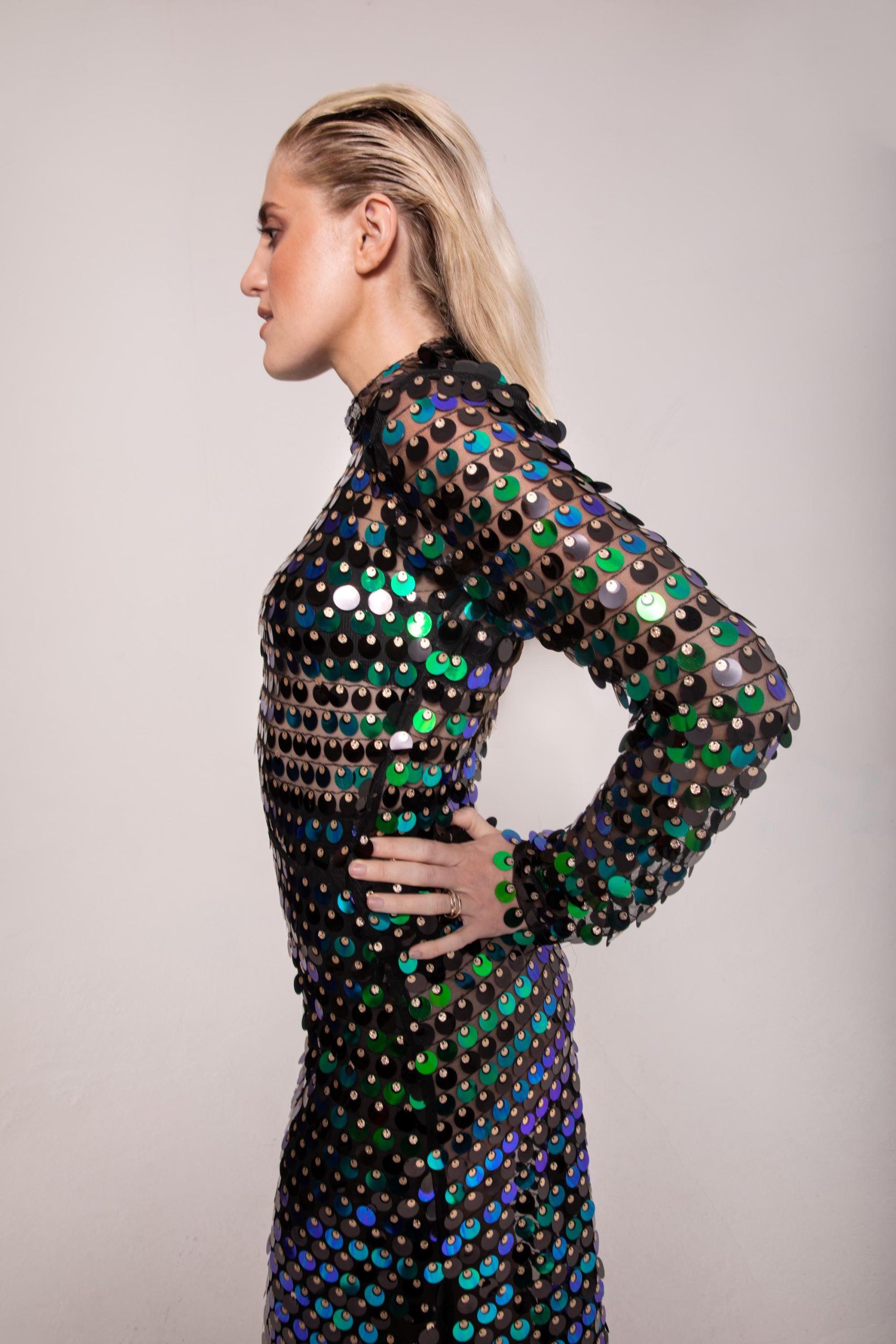 You began painting back in 2014. How would you say you've grown and developed as an artist since then?
Choosing the path of an artist without formal training has allowed me to explore and experiment freely. As an artist, I still feel so out of my depth daily; like there is so much to learn and discover. I hope I never lose that sense of curiosity and pull to constantly grow and develop – that's when the magic happens!!
Your art is vibrant and full of energy. What inspires your use of colour and the emotions you convey in your pieces?
For me, colour is the most important part of my practice but I don't usually start a piece with a very defined plan or palette. The colours that emerge are literally a representation of my mood as the piece evolves. Sometimes I like to ruin a painting, adding colours that clash or splats that obscure and confuse the composition. It's like a challenge to bring it back, and that's when some of my favourite works emerge.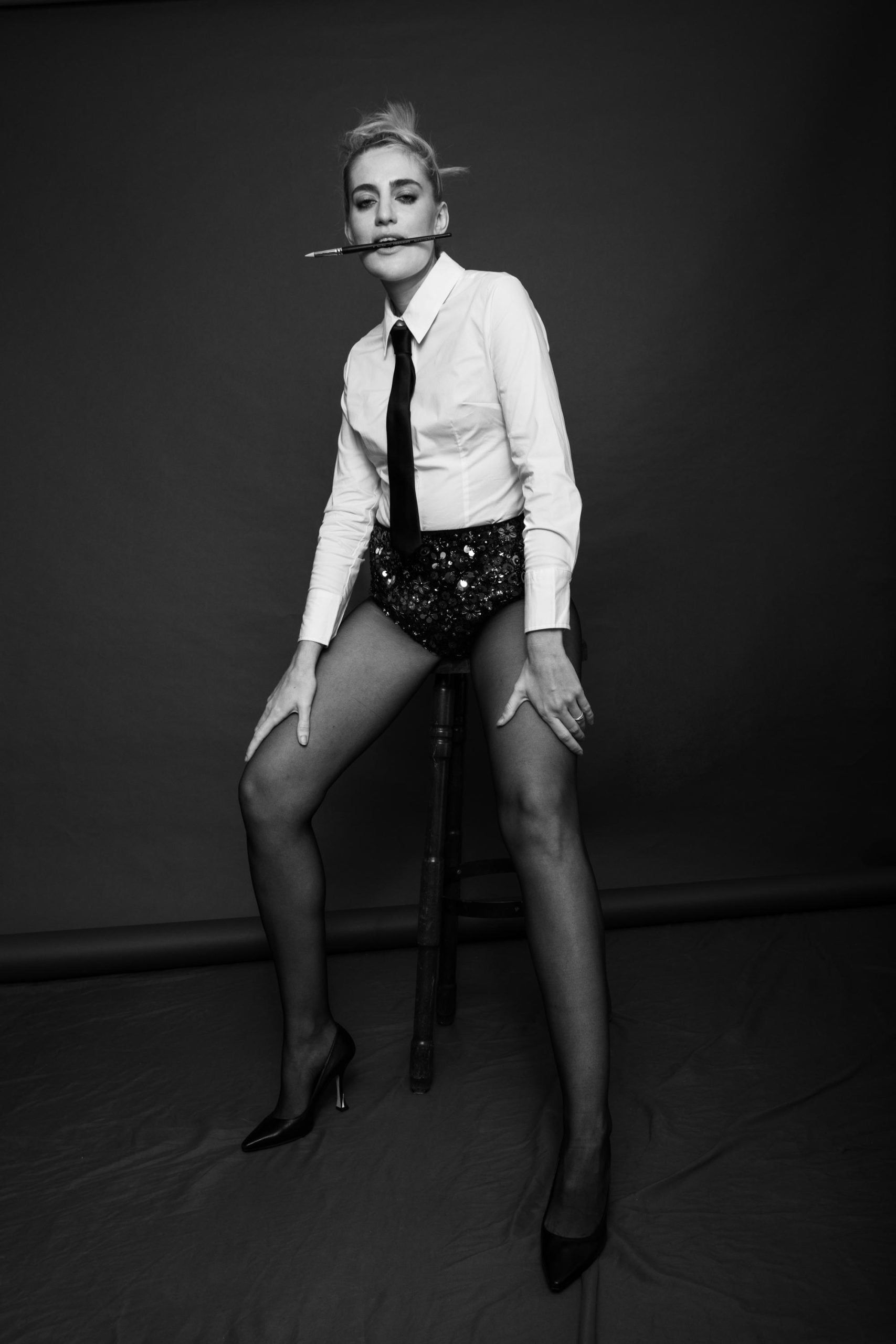 Your use of symbolism and storytelling in your art is fascinating. Can you walk us through the storytelling aspect of your work and how it adds depth to your pieces?
The female form is a significant inspiration, it's so much fun to paint and I never get bored. What really makes a piece special is my connection with the subject. Immortalising the stories of the incredible women I've met on my artistic journey is a huge privilege, and it's heartening when they tell me I've captured more than just their bodies.
You like to involve people in the creative process rather than just showing the final piece. Why is it important to you to do so?
My followers are so important to me. They lift me up when I go through inevitable creative slumps and cheer me along when I'm in my flow. I'm creating art that I want people to cherish forever, and involving my audience in the process allows them to see their ideas and passion manifested in my work.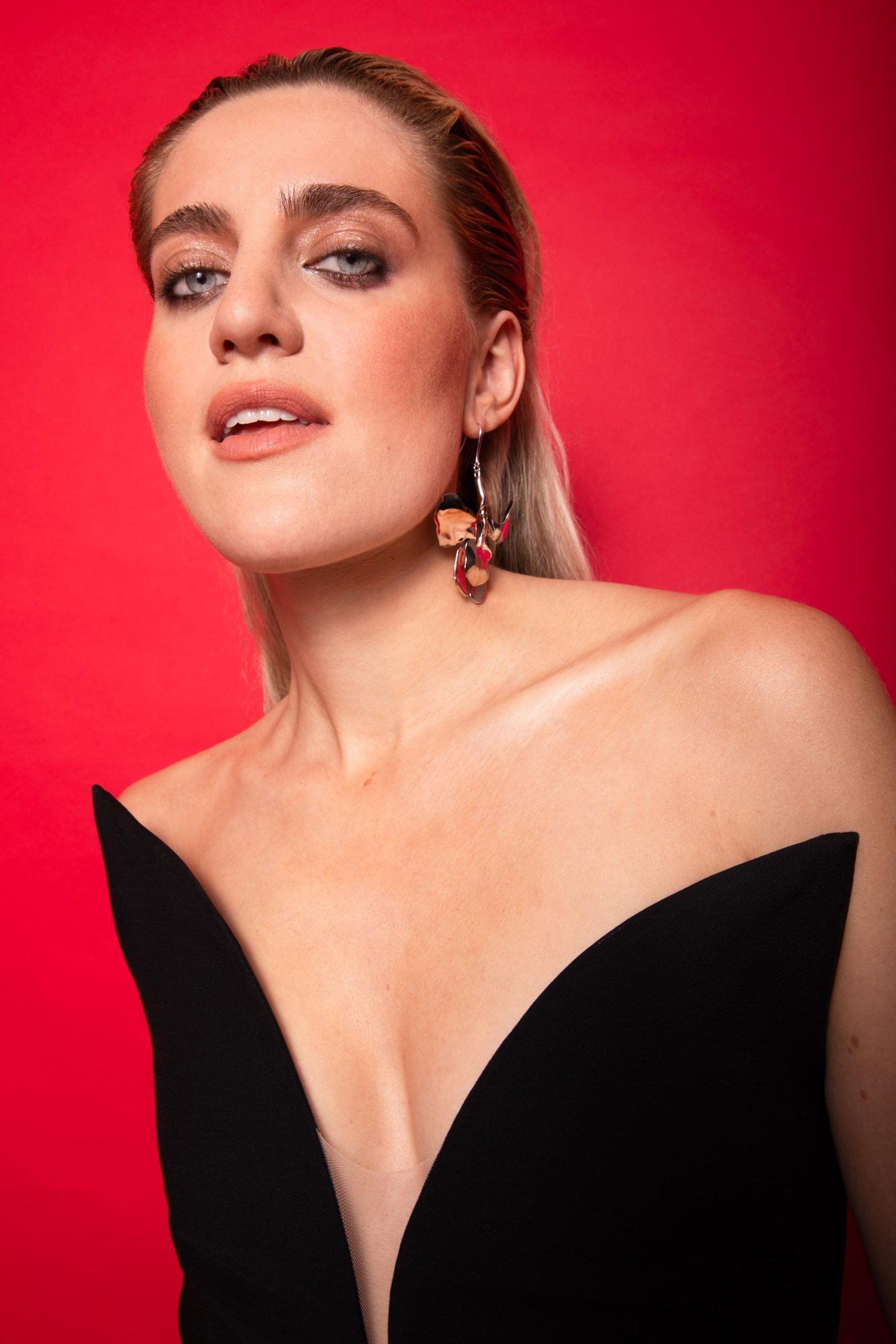 Your 'SEND NUDES' project sparked important conversations about body positivity and self-acceptance. Can you share the backstory behind this powerful era of your work?
My motivations for painting nudes first came from not wanting a single soul to feel the way I felt about myself for so many years. In November 2019 I made the decision to start painting naked women. A stretch from my previous abstract works, I wanted to work on something that made a real difference.
I decided to post an Instagram story 'In the name of art, will you please send me a nude?' The next morning I woke up in shock as I opened our direct messages. There were over 1,000 nudes from women all across the world. I simply could not believe it. Women from all backgrounds, ethnicities, body size and ages (18 – 80). There were also beautiful stories that accompanied the pictures. Some were hilarious. 'I've never even sent my boyfriend a nude, but here's one for you, Soph!' One that I will never ever forget is a photograph of a lady with a double mastectomy; she explained that her mother had passed away from breast cancer two months earlier and that it would be an honour if her story could be a part of this project.
I was in complete shock at their trust and bravery, and it was at that moment I knew I had found my muses. I had my purpose and I was ready to go. I began sketching small studies of the women who sent me pictures and had the first show of my nude era in Bali: 'House of Nudes'.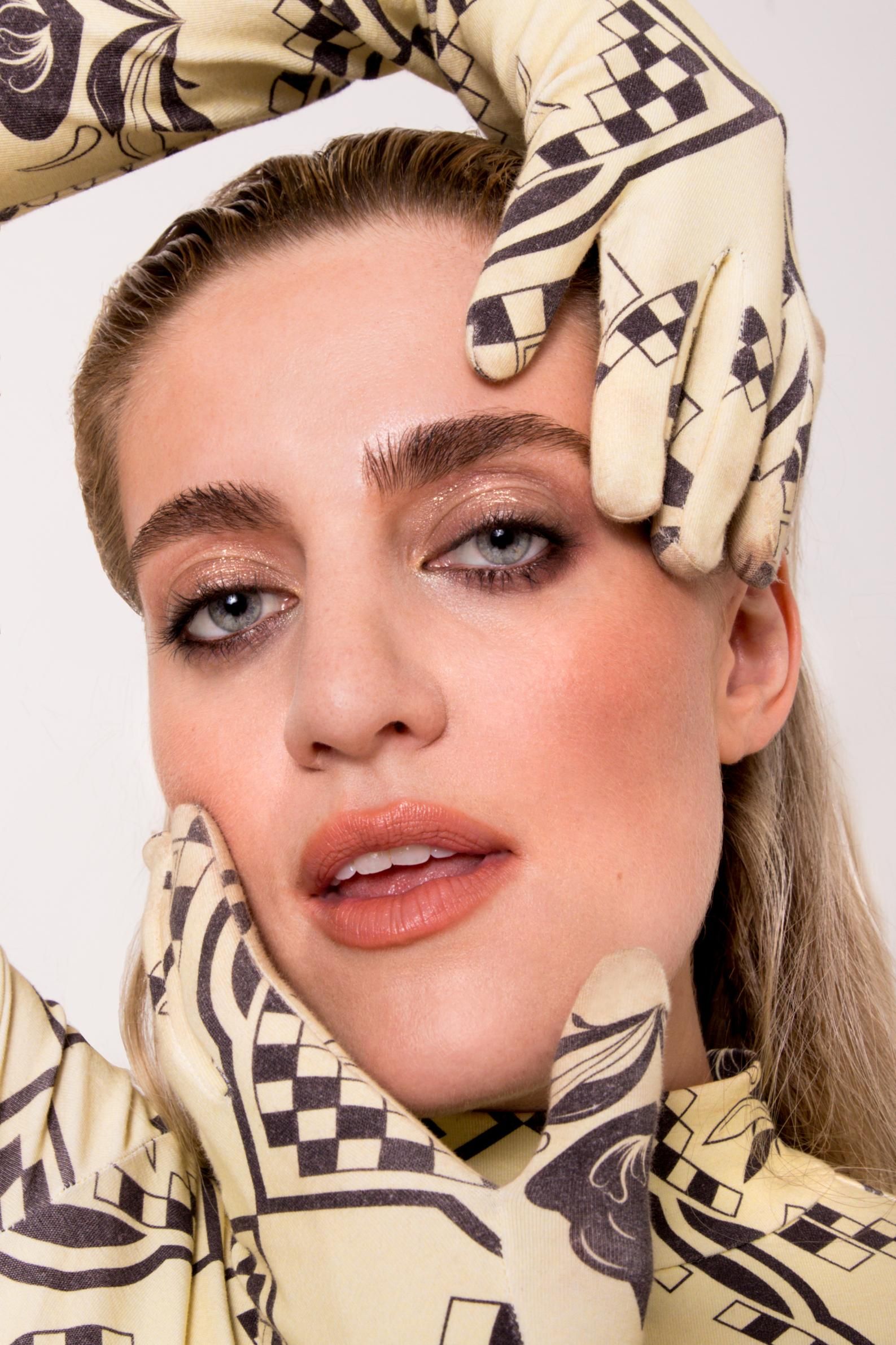 Many people find your art incredibly relatable. How do you manage to connect with such a wide audience on an emotional level?
By sharing my story and raw experiences openly online I think this is what creates a connection with my audience. Being transparent and vulnerable is something I've always done even before all of this so showing an unfiltered version of me does just feel normal. I also involve my audience in quite a lot of my artwork, for example, we have artworks called 'Compliments' where the pieces are all individually named my follower's compliments to themselves.
Your art is deeply personal — how do you balance vulnerability in your work while maintaining your own privacy?
I've gotten so accustomed to sharing my life online that it has become second nature. I love sharing both my artwork and my story – for the most part, it's overwhelmingly positive. I found the bravery of my 'Nudies' incredibly inspiring, literally bearing all in the name of art and bringing my vision to life. Releasing a series of self-portraits gave me a real insight into how they felt. It's equal parts liberation and emotional roller coaster! If every now and then you don't see me online, just know I'm taking a little space to rest and recharge.
You just announced Send Nudes Live, where you'll be live painting and sharing stories. What can audiences expect from the evening?
Ummm… I'd like to know that too! To be totally honest my team and I have some great ideas and are massively excited, but the exact plan for the night is not fully formed. Whatever happens it will be a celebration and a tribute to the amazing women I've met on this journey, and most definitely a good time!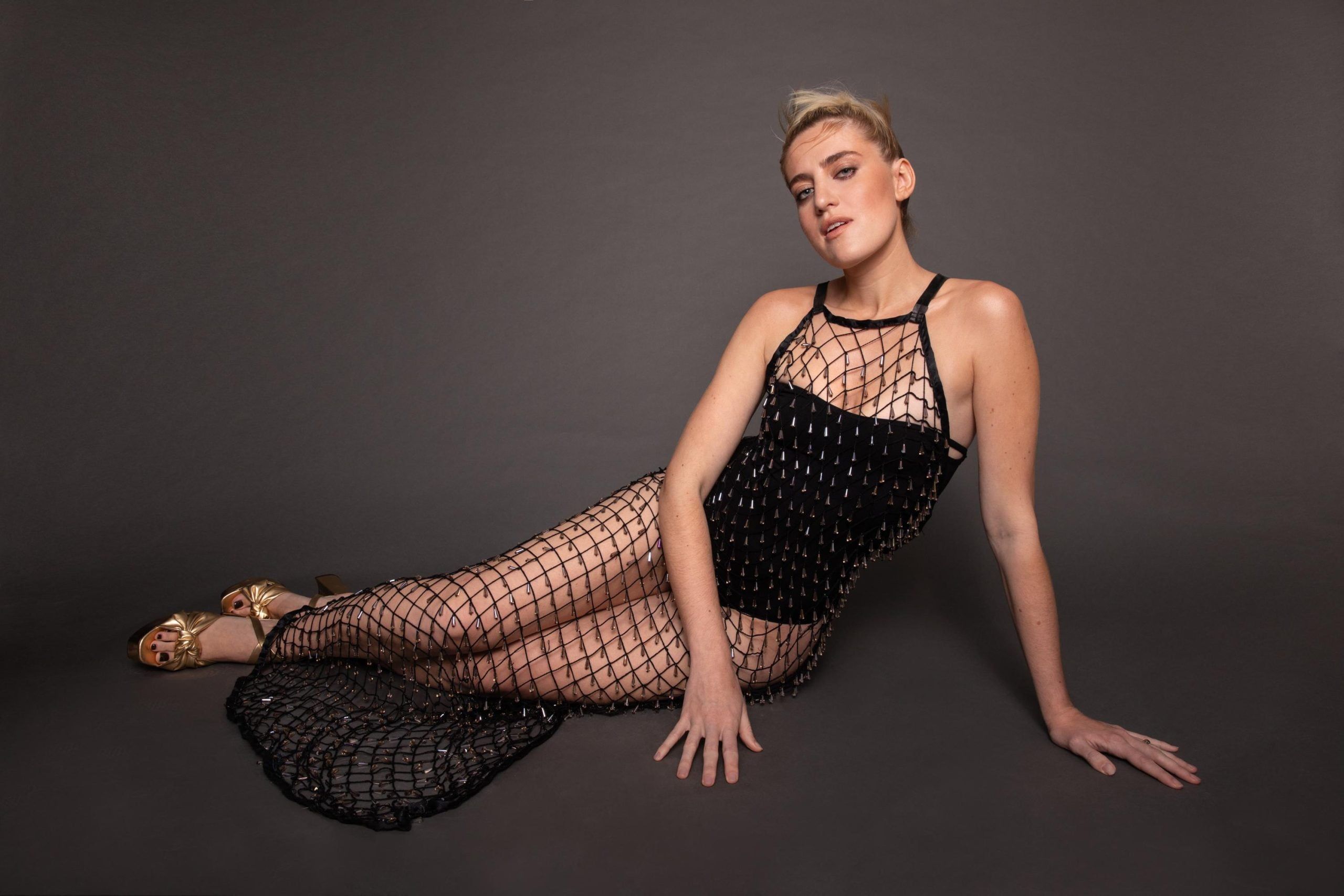 In a way, it sounds like this evening will mirror a pseudo-therapy session — full of empowering conversations around body image, connection, and self-esteem. What do you hope this evening does for audience members?
I hope the event provides a platform for meaningful discussions and leaves the audience feeling inspired and empowered. It's an opportunity to connect on a deeper level and also make friends! I love hearing stories about people going on to do amazing things after attending my shows so I hope this does the same!
What are some of the things you're going to do to prepare for the event?
The thought of standing in front of 2500 people, who paid for their seats and made their way to The London Palladium scares me. I've never really done any public speaking and sometimes find it hard to articulate my feelings at shows and exhibitions. I'll need to learn fast!
If you could choose one message or feeling you'd like your art to leave with people, what would it be?
The goal of Send Nudes Live aligns with the focus of my art during this whole era: to make people feel just a little bit nicer about themselves.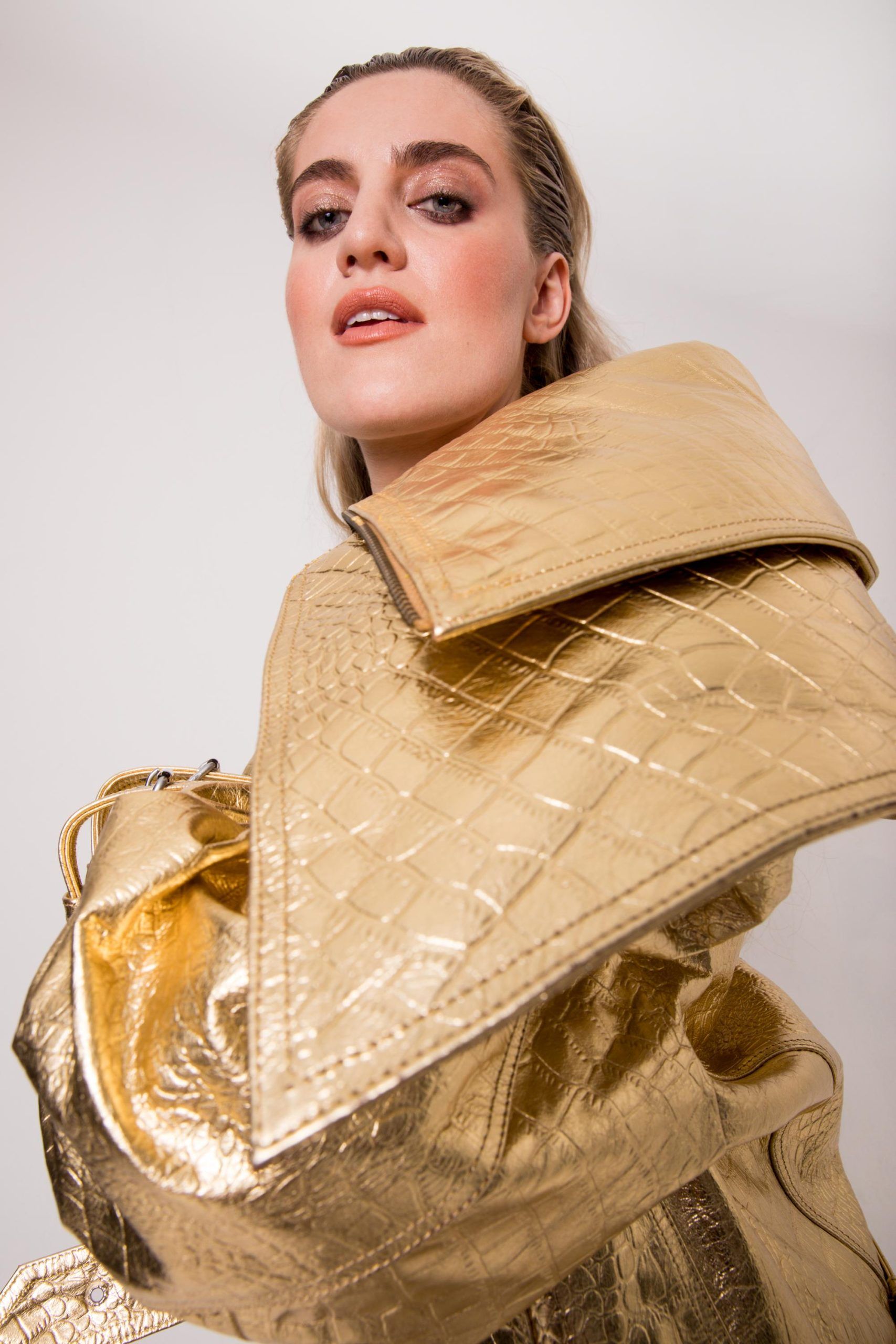 As you look ahead to the future, what are some things you're aiming to accomplish as you continuously redefine what it means to be an artist in today's world?
I'm going to become the biggest artist in the world. I'm not stopping.
Lastly, if you could manifest something for yourself over the next year, what would it be?
I want to continue growing both artistically and personally, pushing boundaries, connecting with my audience, and making a positive impact on the world through my art.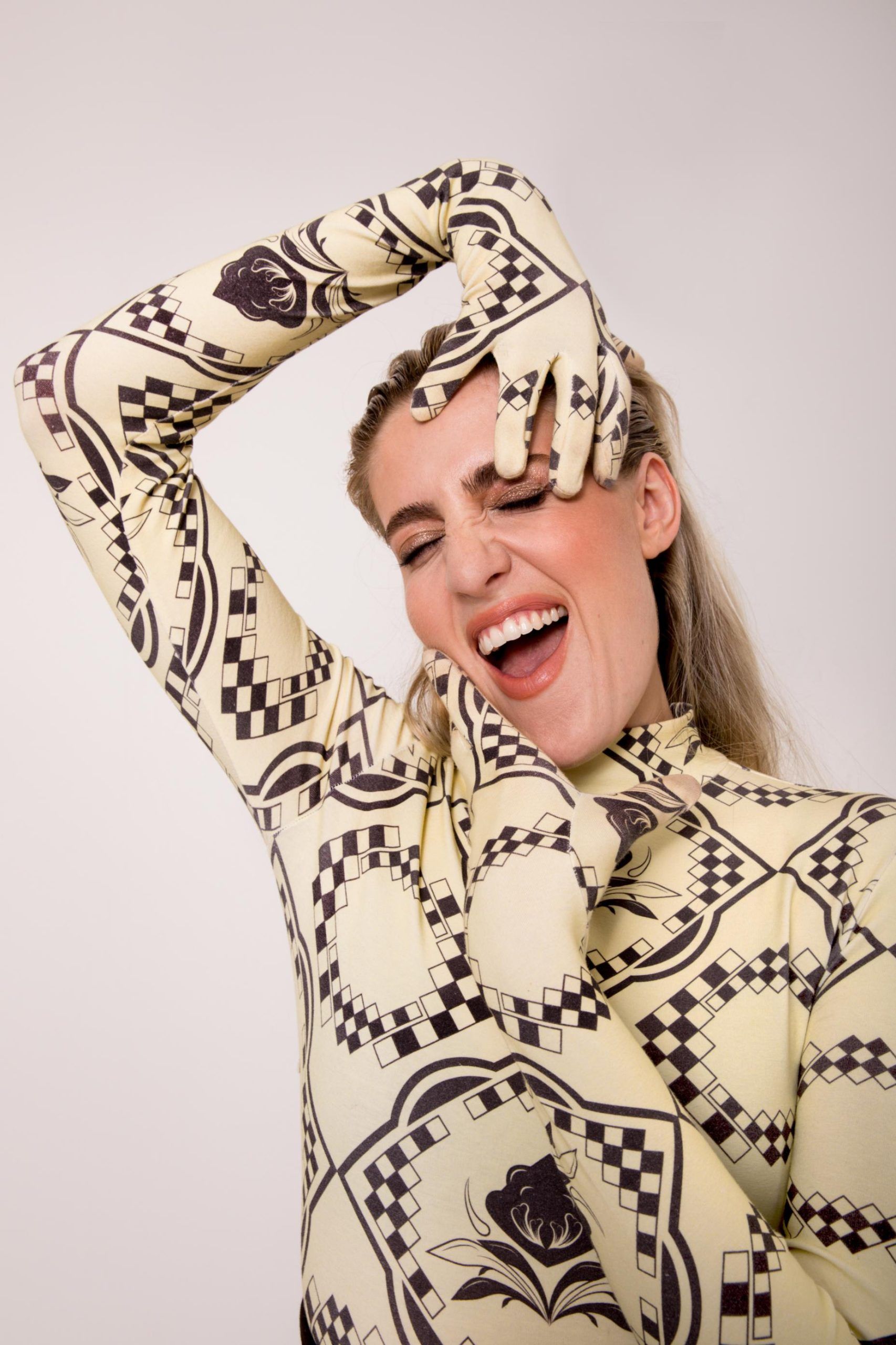 Sophie Tea's HOLO drop is happening on 26th of November.
Send Nudes LIVE is happening on 5th of April.
Interview Kelsey Barnes
Photography Jemima Marriott
Styling Tyra Maalow
Hair Jon Chapman at Carol Hayes Management using Philip B @ Chalk PR
Makeup Bow Bowman using Byredo