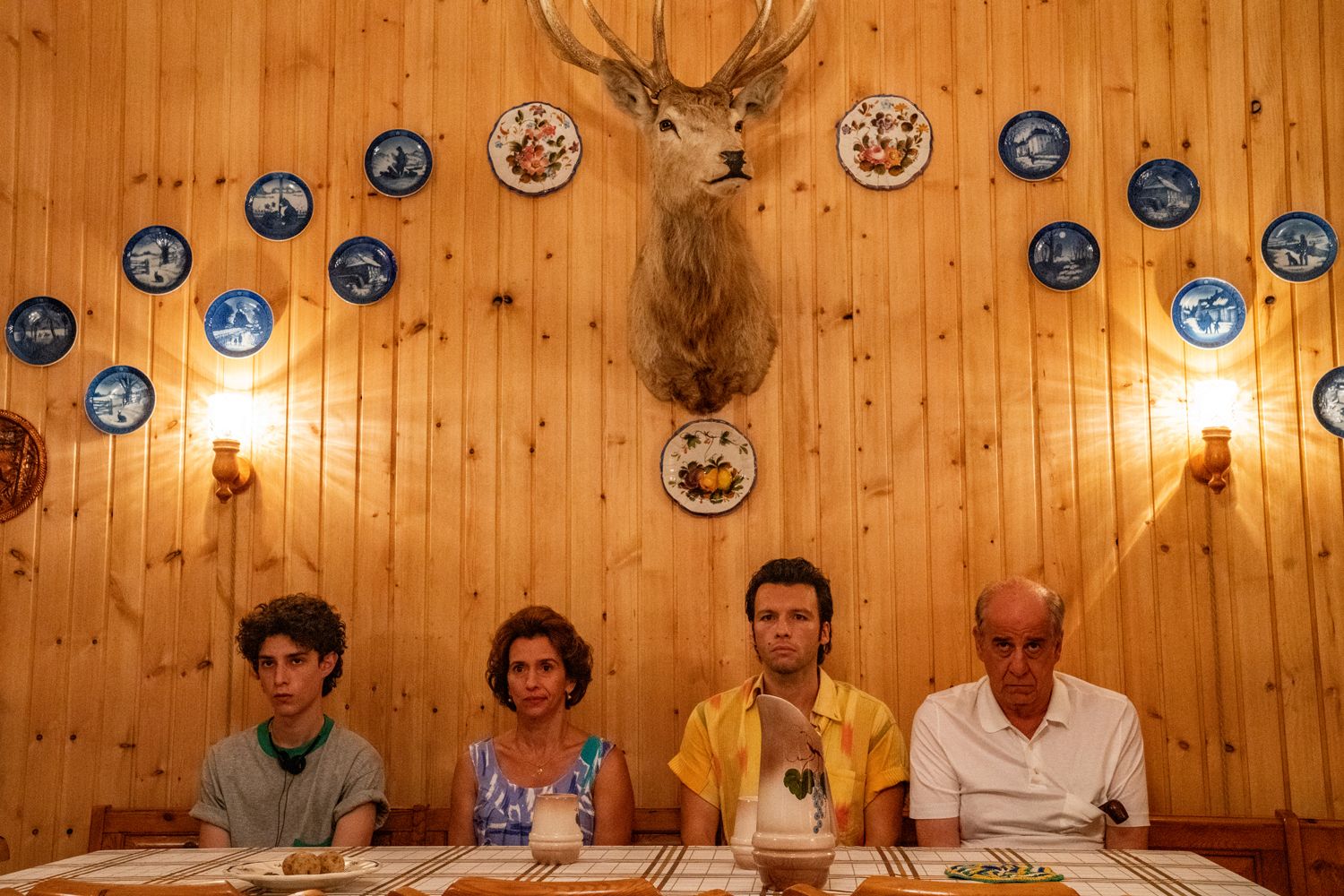 The Hand Of God – Film Review
Paolo Sorrentino offers a striking, surrealist approach to transnational cinema that makes it hard to look away.
His 2001 debut feature 'One Man Up' follows the story of two men with the same name, living parallel lives yet failing to meet one another. The film helped him secure the Nastro d'Argento award for Best New Director that year. 'This Must Be the Place', starring Sean Penn and Frances McDormand, focuses around a retired rockstar hunting down the Nazi who persecuted his father in Auschwitz. Shortly after in 2013, Sorrentino released 'Great Beauty', exploring a lavish journalist whose 65th birthday leads him to an existential crisis. The film earned him a Golden globe, an Academy Award and the Bafta Award for Best Foreign Language. Amongst many other accolades, Sorrentino is praised for his television series The Young Pope, a surreal drama featuring Jude Law as an American pope with unconventional practices. It's fair to say Sorrentino has always opted for narratives that reject the mainstream. He appears to be returning in 2021 with a surprisingly conventional move from the Italian director – but in true Sorrentino style, things are never as they seem. 
'The Hand of God' encapsulates the warm summer of 1980's Naples, using rich colour and an ethereal backdrop to centre around its moody protagonist, Fabietto. Played by the talented Filippo Scotti, Fabietto fails to see humour in his family's ongoing issues and is weighed down by an unbeknownst longing, giving his performance a Timothée Chalamet-esque angst. Throughout we observe him at a distance, with his family being used to fill the silence. Sorrentino drops you in the midst of a theatrical Italian family, whose over-exaggerated movements and facial expressions get us ready for the chaos ahead. His mother Maria (Teresa Saponangelo) and his father Saverio (Toni Servillo) are not shy in expressing their attraction to one another, behaving as teenagers. Saponangelo and Seville's on-screen chemistry is that of a couple with serious history, their performances easily bought into.
Fabietto's extended family are an ensemble of big personalities, the highlight being his obese cousin and her new boyfriend, who communicates solely through an electrolarynx device. The couple are unphased to the verbal abuse they receive from the rest of the family, delusional and wrapped up in one another. Whilst the obvious jokes are targeted towards the seemingly dim personalities in the film, it is the cynical and miserable characters that are the real butt of the joke in Sorrentino's world. Absurdist humour presents itself even in the darkest moments of the film, of which there are plenty. 
Sorrentino's newest feature explores the personal tragedy he experienced as a teenager. A pivotal moment in the plot transforms the film from pleasurable to cathartic. Comic relief is used perfectly to strike a balance, making a difficult subject easier to digest whilst never losing its sincerity. The Hand of God offers a refreshing take on the coming-of-age narrative, pacing itself to allow both the protagonist and the viewer to process everything thoroughly. If you're unfamiliar with the director beforehand, I'd recommend going into the film without doing too much research. Trust in Sorrentino to take you on a journey can't really prepare yourself for. I laughed for the first half and cried for the second, and I cannot wait to do it all over again when it arrives on Netflix. 
'The Hand Of God' is in select cinemas from December 3 and on Netflix from December 15. Follow Paolo Sorrentino @paolosorrentino_real
Review by Lucy Crook