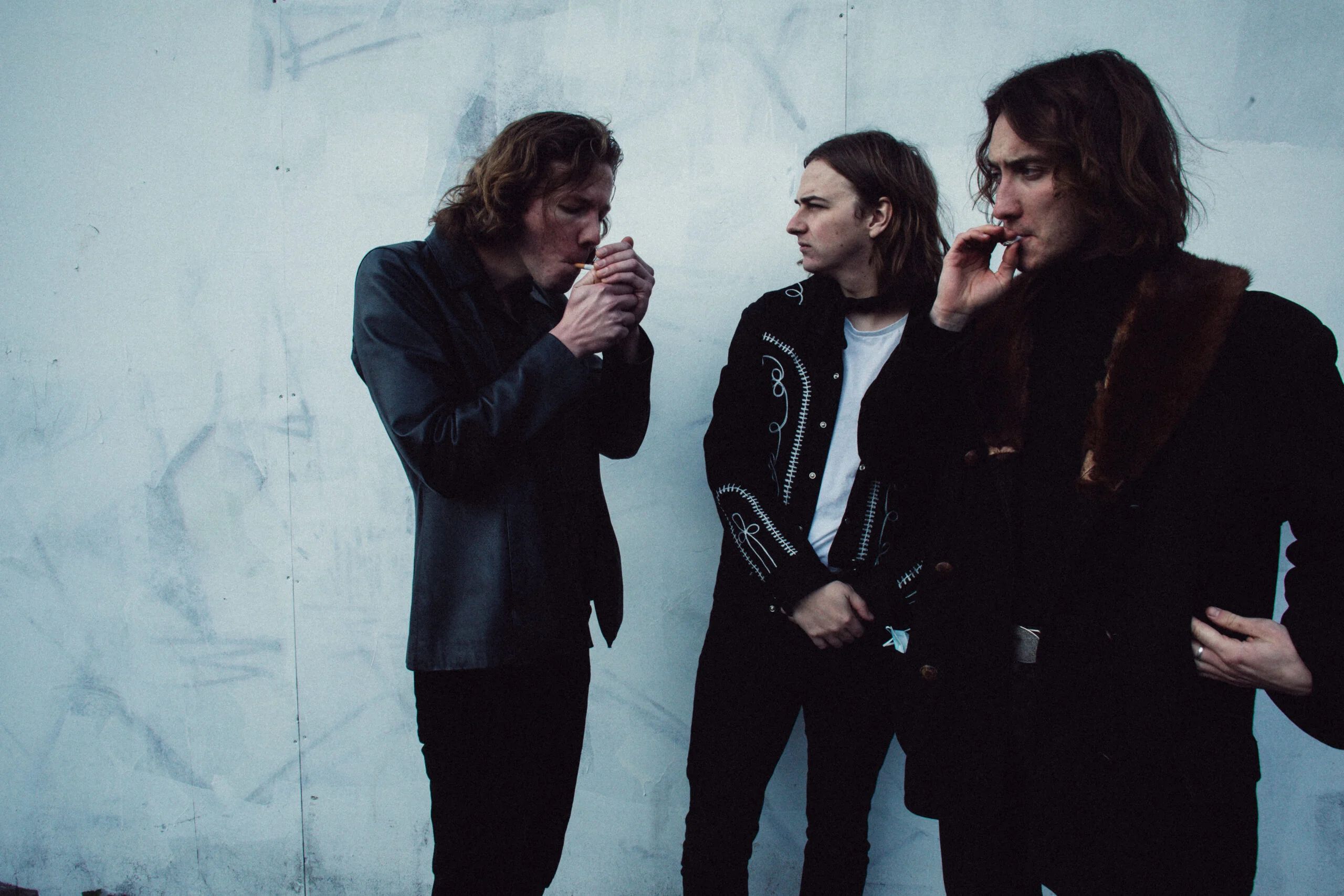 The Howlers – Never Enough – Video Premiere
Have a glimpse into a day in the life of The Howlers, London's self-declared desert-rock group, in their new music video for their gritty new single Never Enough, premiering today on 1883 Magazine.
When it comes to rock bands it might seem like they are a dime a dozen, but fast-rising band The Howlers would love to prove those naysayers wrong. Comprised of Adam Young on vocals & guitar, Cameron Black on drums, and Guus ter Braak on bass, the rock trio has quickly garnered acclaim from critics & fans alike for their intricate riffs, punchy basslines and utterly unforgettable lyrics. As we creep closer and closer to the release of their debut EP The Sum of Our Fears out later this month on August 26th, the band is giving us a taste of what to expect with their new single Never Enough, a gritty track that doubles as a wake-up call to follow your passions and do whatever you can to keep perservering.
The track carries a special meaning for the group with Young stating, "When we first wrote 'Never Enough' we didn't have any money to rehearse so we set a drum kit up in Cams room and then made as much noise as possible before the neighbours came home from work, we didn't even have a title for it until we went into the studio and even then it had the nickname 'Match Of The Day' as to us it sounded like it belonged soundtracking the goals of week, it has a raw simplistic energy to it those tracks only come along once in a blue moon."
Speaking further, the band describes their need to not just casually go through life, but to grasp for whatever it is you want. "The track really speaks for itself, it's simply about wanting more from life, I was taught growing up if you want something you've gotta fight for it, Don't give up on the journey, the ups and downs, having to sometimes suck it up and get on with it, that's what it's all about."
Check out the new music video for "Never Enough" by The Howler now.