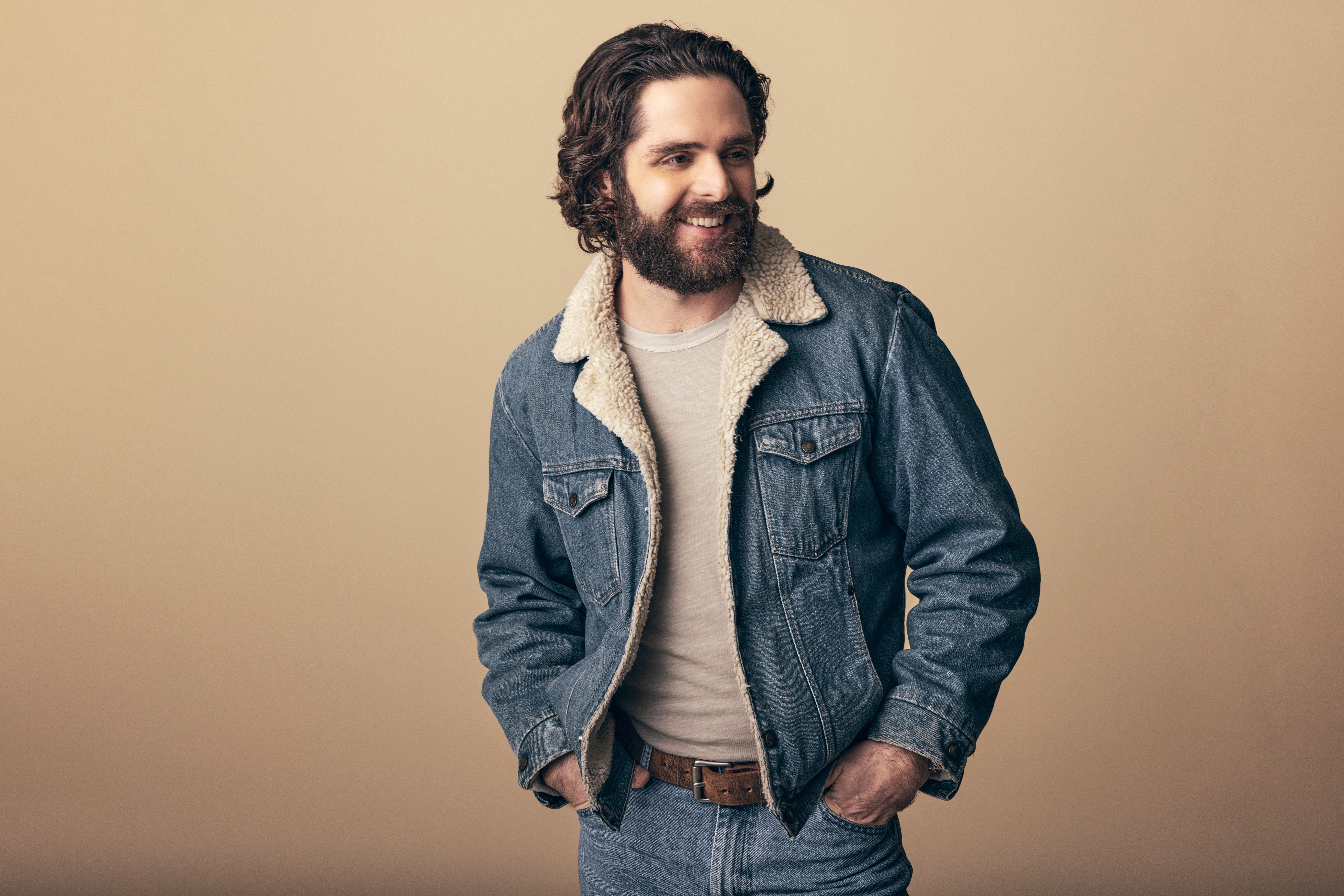 Thomas Rhett
With the release of his sixth album Where We Started, Thomas Rhett delivers a project with something for everyone, proving his staying power as an artist.
Where We Started is far from Thomas Rhett's first rodeo. The Nashville-based country superstar has released five albums before this, each its own entity and serving to showcase a different side of the singer, earning him countless genre-spanning award nominations since 2013. Prior to the pandemic, Rhett was busy working on a project titled Country Again: Side B, a follow-up to the aptly named Country Again: Side A, in which the singer stylistically dove back into his roots. However, after getting back on the road, the father of four realized his audience was primed for a different sort of album altogether.
While Rhett's newest album may not feature that classic, acoustic country sound, the lyrics and themes run from the same vein. Where We Started is the singer's most retrospective album to date. It features fun, upbeat tracks, such as Anything Cold and Somebody Like Me destined to be heard as a car passes with its windows down, interspersed with story-driven emotional ballads like Mama's Front Door and Death Row. No matter what kind of music you typically listen to, you're likely to find your feet tapping to the beat, or yourself turning up the volume to listen to lyrics a little more closely. There is a reason Thomas Rhett's artistry has had the longevity it has and it has everything to do with what is found on Where We Started.       
Thomas Rhett speaks to 1883's Sydney Bolen about Where We Started, growth from discomfort, how the album came to be, the joys of being a parent, and more.
Congrats on Where It Started. It's your sixth studio album. Does it ever get old releasing an album or do you get big event jitters every time?
I still get jitters for sure. Anytime you put out art you hope that people experience it the same way you experienced it for the first time. It never gets old. Maybe the process takes a bit longer every time. The more albums you put out the more you have to be really detailed and picky because you don't ever want to repeat yourself. The prep work is a little bit harder for every record, but the feeling is still the same when you put one out.
That's interesting. I've never heard that about prep work. While I'm sure you love all your albums in different ways. This one seems very reflective and personal both in the songs and the marketing style. Maybe I'm totally off base but if I'm correct –
You definitely are correct. This record is unique to me because it was birthed out of random events. This album was supposed to be something different. It was supposed to be volume two of the last record that I put out. When I started getting back on the road, I started to realize that a lot of people forgot about certain things in 2020, but they did not forget that they wanted to dance and wanted to party. The songs that I had written for Side B did not feel like what I wanted to do right now. The writers and I got together and started writing a few songs, then six songs, then ten, and then all of a sudden we had around 40 brand new songs that didn't feel like Side B. All of a sudden this new project came out of nowhere. What made this album so special is that we allowed creativity to lead, making it pretty unique for me.
That's fun. It seems like less pressure that way.
Sure.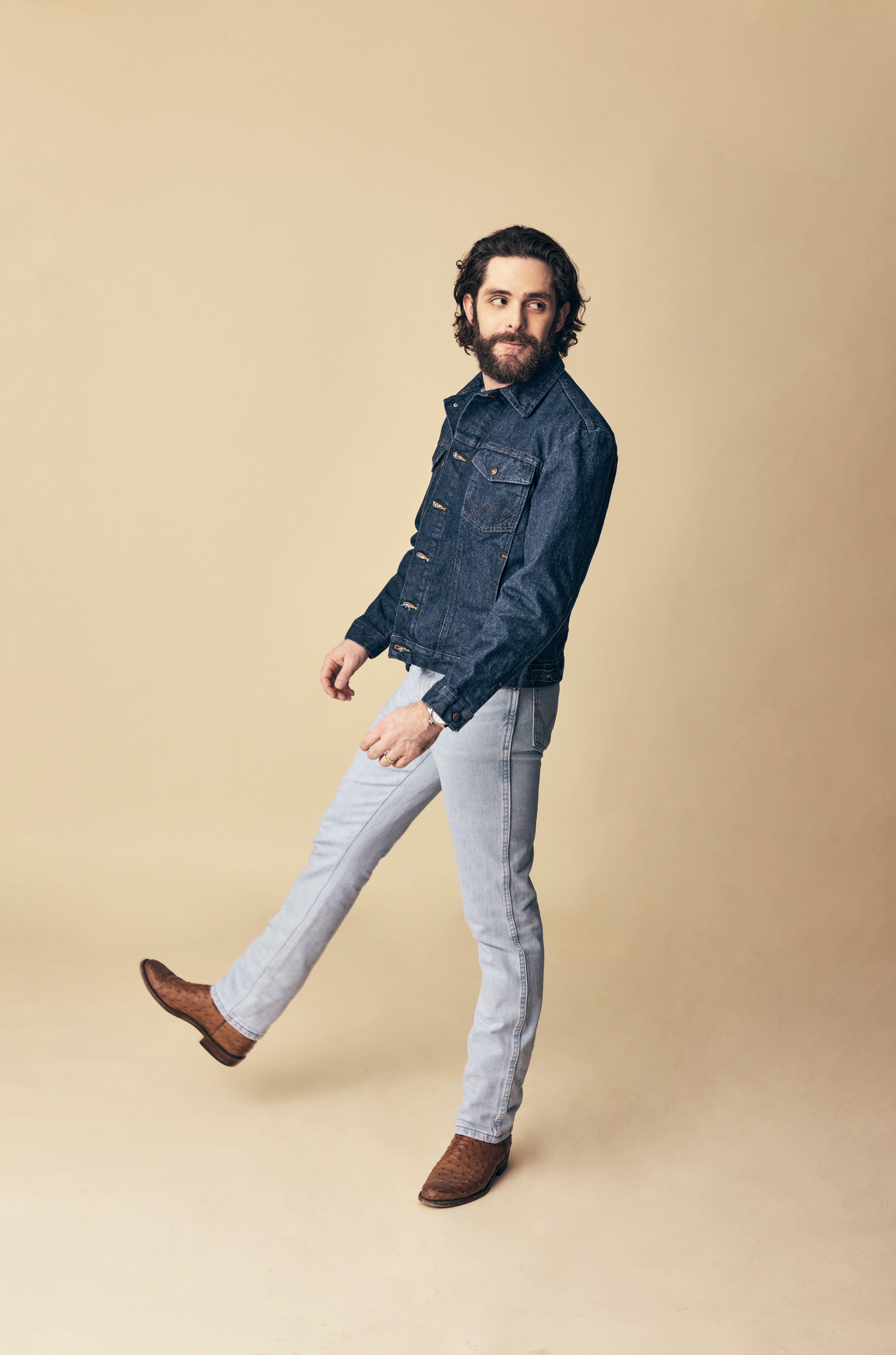 Speaking of Country Again: Side A, since this album is more pop-bent than the last project, is there a style that you prefer or feel more comfortable creating?
I definitely feel more comfortable in the traditional side of my voice and myself, and in a songwriting sense, but I heard this quote the other day and it said, "you can either grow or you can be comfortable. Very rarely do those two things happen simultaneously." That made me reflect on this record because there are certain things I do better than others. Pushing myself to create music lyrically or melodically that feels different is uncomfortable for me. A lot of the time, the end result is growth. When we make these records, we get told that they're all over the place. I like that. I like making something that is uncohesively cohesive. There are certain songs on this record that were supposed to be on Side B that I couldn't wait another eight months to put out. If you liked Country Again: Side A and you liked Center Point Road, I think you'll like this album. It's a great blend of both. I'm pumped about it. 
I agree. I think as a general rule, if you like to make music, you're free to explore whichever avenues you want, which is really fun. 
Yeah, it is fun. Absolutely. 
Because of the person I am and given the music that I generally listen to, two things that stuck out to me about the credits on this album are the Julian Bunetta credit on Angels, I know you've worked with him in the past, but as a One Direction fan, that name will always stick out to me, and then the Katy Perry collab. I know there's a lot of genre crossover these days, but how did that come about?
My manager is married to Julian. 
Oh, cool!
Yeah, Julian and I have become brothers. Over the last five or six years, he has had a huge hand in helping me pick songs and will produce a couple here and there or write a couple here and there. He's been a great friend, for sure, but also a great teammate.
I'm a big fan of his.
Yeah, for sure. The Katy Perry collab came out of left field, but I think when you listen to the song, it feels like it's supposed to.
I agree. You sound great together. It's lovely.
A lot of people are like, "I can't picture your voices together." My response is, "wait and listen to the song and you'll get it." I think she lived that story in the same way that I did. Katy grew up a punk rocker, did Warped Tour, listened to country music growing up, and then literally put her stamp on a decade of music. She changed music. There aren't many people in the world who can say that. For her to be on this project with me was awesome. Before I knew it, we were FaceTiming to decide what parts should be put on the record. Then we shot a music video for the song and finally got to meet in person. Katy was just a joy to work with. She's such a kind human being. We bonded over being parents and made a cool song in the process. I'm grateful for Katy.
It sounds great. I think people are going to like it. 
Thank you.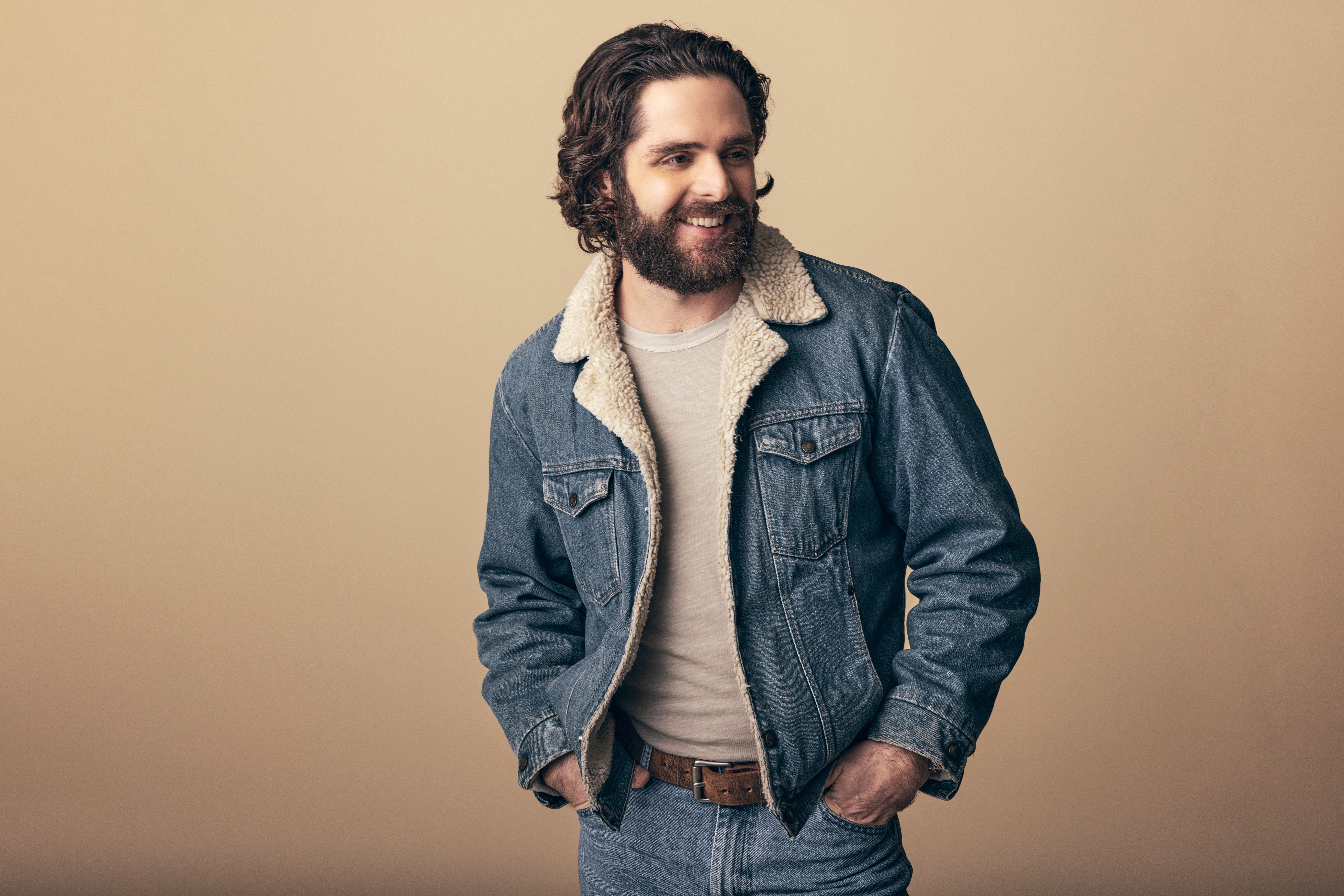 Speaking of being parents, a lot of my friends from high school are having their first and second kids right now. I recently went back to see them and all the babies. I'm obsessed with all of them, but I asked my friends "what has surprised them the most about being a parent." I liked hearing their answers, so what has surprised you the most?
I don't know what lie I believed that said parenting would be easy. It is the biggest lie that has ever been told in the world. It is truly one of the most challenging things I've ever been a part of. I'm going to go back to my uncomfortable and growth quote again. [laughs] I do feel like every single year, there's this joy in my heart that has never been at the level that it's at right now. I think anything that is challenging is worth finishing and worth doing well. I didn't think I could love anything the way that I love my kids. I love my wife in a way for sure, but the way that Lauren and I love the kids is on another level. The whole "I would jump in front of a train for you" quote becomes super real when you have children. They're crazy in all the best ways. They're hilarious. They're beautiful. They're in school and I hope they never make it to math because I suck and I'm not going to be able to help them with that.
[both laugh]
We're having a blast doing it. We're having a blast watching them grow and find what they love to do and what their hobbies are.
That's awesome. One song I wanted to touch on is Death Row. You said it was about a prison ministry you worked on in 2019. Is that something you have been able to continue to do or something that you are still passionate about? If so, I wanted to give you some space here to talk about it.
Yeah, I would love to do it again. We did that in December of '19. You know what happened in March of 2020. So, there hasn't been a lot of capacity to do that again. Since the song has come out several friends have reached out like, "Hey, man, I've been doing something like that for a while. Would you ever want to come with me?" 
Oh. That's great.
I didn't know that people did this. All of a sudden I have like ten friends that do this monthly. It was a pretty wild experience. I won't bore you with all the details because the details are basically in the song, but I'm so glad that I went, for maybe a selfish reason. It made me look at my life and go, "who are you judging that you shouldn't? How many books have you judged by their cover?" I think Death Row is a pretty extreme version of that. It's easy to be like, "well, they're in there for a reason." But you hang out with some of these people, and I'm not saying that every single one of them is sorry for what they did, but for the majority of the people that I talked to, I can't explain to you the remorse. It was kind of heartbreaking, but I also am not someone who has ever lost someone from something like that. I knew the song would be a little controversial and I knew that there would be a lot of different points of view on all that, but I just wrote it to say these people turned out to not be crazy monsters. All of a sudden, we were just talking about hunting and fishing and college football and kids and wives and husbands. I left feeling a little guilty for going in thinking it was going to be one way and it turned out to be completely different.
It's a really interesting thing to do. I think the song gives great insight into that. 
Well, thank you. 
Another song that stuck out to me is The Hill. You write a good love song. Always have. Die a Happy Man, Look what God Gave Her. There's a list.
[laughs] 
They all leave me with that same "happy heart" feeling. When writing a love song, is there anything that makes you go "This is it. We've got one." Instead of, "this one's ok. It'll do."
There's no shortage of love songs these days. I feel like ten years ago, there was a massive shortage of them. I feel like we are making up for the lack of love songs this decade, so it's really hard to write a great one today. When I think back over the last ten years to see what stood out, I always go to Thinking Out Loud by Ed Sheeran. I think what makes that song so awesome is that you know who he's talking about. The details were so explicit, yet so simple. The melody was right. The production was right. I think the hardest thing in the world is finding new ways to say "I love you to somebody." The Hill was one where I had heard that phrase so many times, but I'd never heard it in a love song with some tension. I just fell in love with that song.
There are a lot of catchy hooks on this album. Which one gets stuck in your head the most?
Bring The Bar To You stays in my head for days. Almost to a point where I'm not sure if I like it anymore.
Well, you named your tour that, so now you have to sing it.
[chuckles] I know. I know. We wrote that song two years ago when I was listening to a lot of Latin-inspired music. That's where my brain was. Now, Encanto has come out. We Don't Talk About Bruno is the biggest song on the planet. I'm like, "Dang, these songs kind of feel like each other. Maybe that's a great sign."
Yes, you could do a mashup!
Maybe we will. There are a lot of kids that come to our shows. Maybe we'll do a Bring The Bar To You/ We Don't Talk About Bruno mashup.
I'm sure they would like that. In conjunction with the album, you recently started a new radio show on Apple Music by the same name. It's a really interesting concept and a unique way to get an inside look at Where We Started. Tell me a little bit about where that idea came from and what people can expect from the show?
The whole concept of the show is talking to people that have had a big impact on my life and career and diving into where they began. You look at a lot of people and you're like, "Well they've always sung," but a lot of people didn't. My dad grew up singing. He's going to be on the podcast. My wife is going to be on the podcast. Tyler and Russell, Riley Green, and Parker McCollum are on the podcast. Katy Perry is going to be on the podcast. It's going to be really cool to dive into what made them fall in love with music in the first place. When you can understand where somebody started, you understand why they're going the way that they're going. It's a pretty interesting way to promote the album, yes, but also to get to talk to your friends. I found out a lot of things about certain people that I didn't know. I think it will be cool for listeners to be able to hear.
Yeah. That sounds really interesting. To close, what do you hope people take away from the album after listening to it?
If you are already a fan, I hope you listen to this album and say, "Man, I feel like TR put a lot of time and effort into this." If you've never listened to me before, and you've never heard of me and you happen to stumble across this album while you're driving down the highway, I hope it makes you feel every single emotion that is possible in your body from track one to fifteen. I hope you smile. I hope you dance in your car. I hope you can't wait to crack open a beer when you get home that night. I hope you can't wait to call somebody you love and remind them that you love them. There's something on here for everybody. I think it's a great piece of work and hope people enjoy it as much as I do.
Where We Started is out now.
Interview by Sydney Bolen