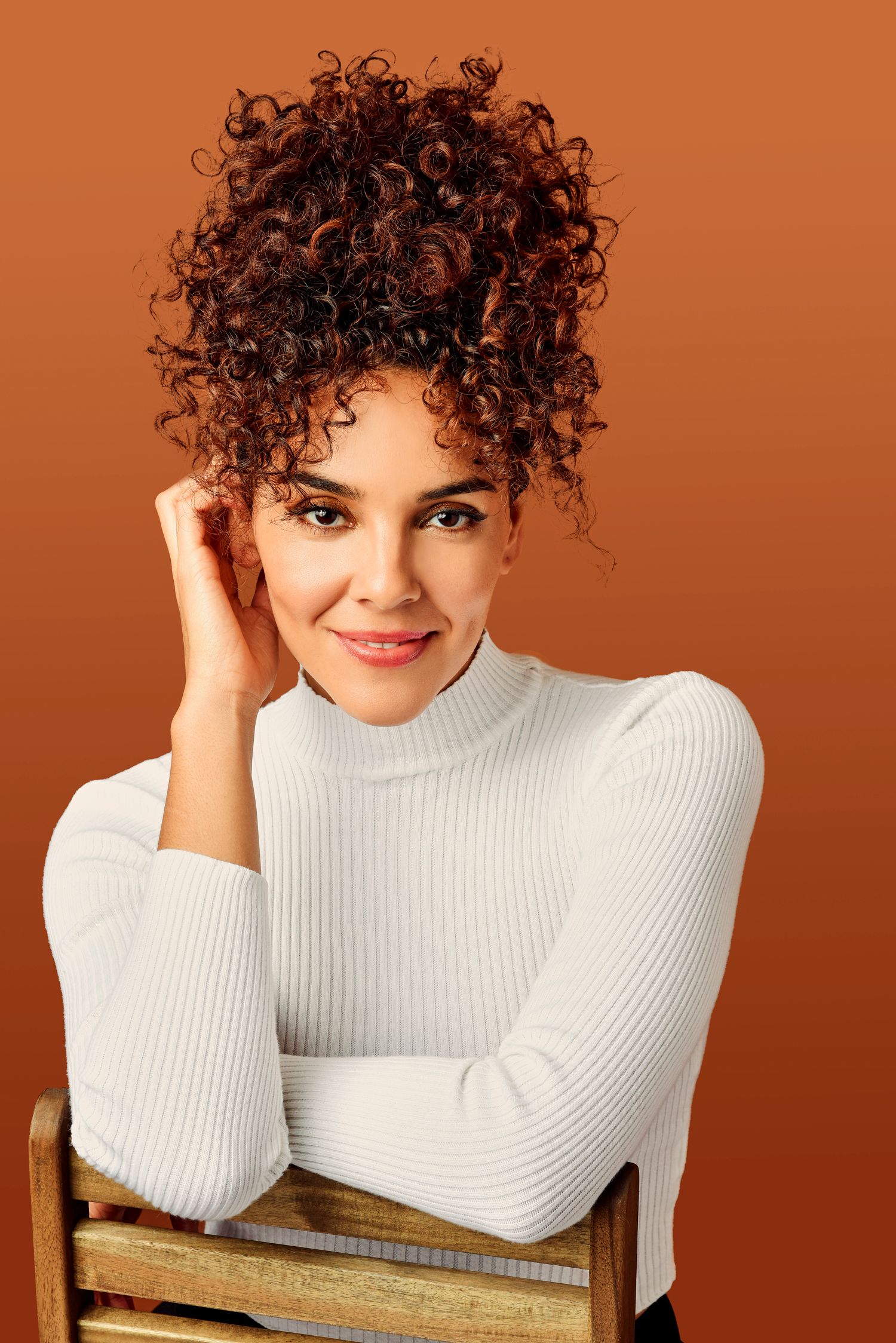 Vanessa Rubio
Equal parts graceful and eloquent, actress Vanessa Rubio wants to make her mark on the world by playing characters who are the small community's everyday heroes.
This has rippled throughout her filmography, from her character Bella in The Hudson Tribes and now as Vanessa in the Karate-Kid universe Netflix show COBRA KAI. Rubio plays Carmen, the mom of the new Karate Kid, Miguel, and guides him in a way that is touching & triumphant; in a world where martial arts and fighting is the central theme, Vanessa's portrayal of Carmen reminds us of the intricacies of toxic masculinity, its effect on men, and the importance of embracing the softness within us.
Nothing marks the start of a new year like a fresh season of a TV show & lucky for us, COBRA KAI is back. We had a chat with Vanessa about the new season, representation in Hollywood, and what she's wishing for as we begin a brand new year.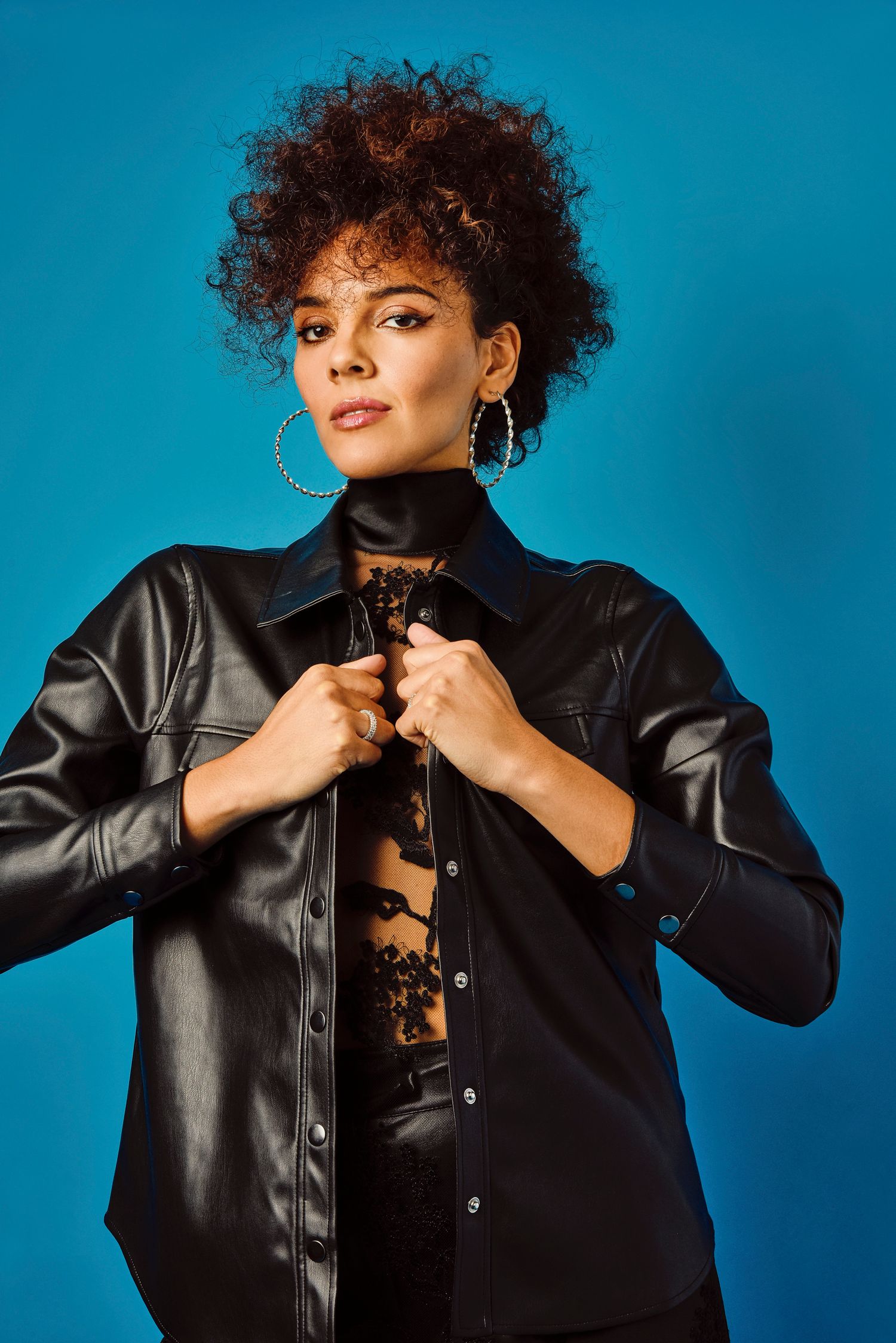 For people who haven't watched Cobra Kai yet, can you tell us a bit about the show and your character?
It takes place 30-35 years after the original Karate Kid. Particularly, the characters of Johnny Lawrence and Daniel LaRusso and the different life trajectories that they had. We see where they are and where they ended up. It's a tribute to the generation that grew up with the original and to a new generation growing up with the new one. I play Carmen Diaz, the mother of the new 'Karate Kid', Miguel Diaz. 
The end of the second season shows Carmen breaking up with Johnny after Miguel's injuries. When the next season returns, where is Carmen's mind at and how is she feeling? 
It's a really interesting journey, especially for her. We know her number one is her son and his safety, which has been drawn into question. That is at the center of why she begins to question trust, broken trust, betrayal, and all sorts of things, like her surprise attraction and relationship with Johnny and whether that's going to survive. The start of session three begins with mending a lot of broken relationships.
I know you watched the original while you were growing up. What has it been like to be part of a story within the iconic Karate Kid saga? 
It's pretty bizarre but also feels quite natural. It's a weird feeling. Did you grow up with it as well?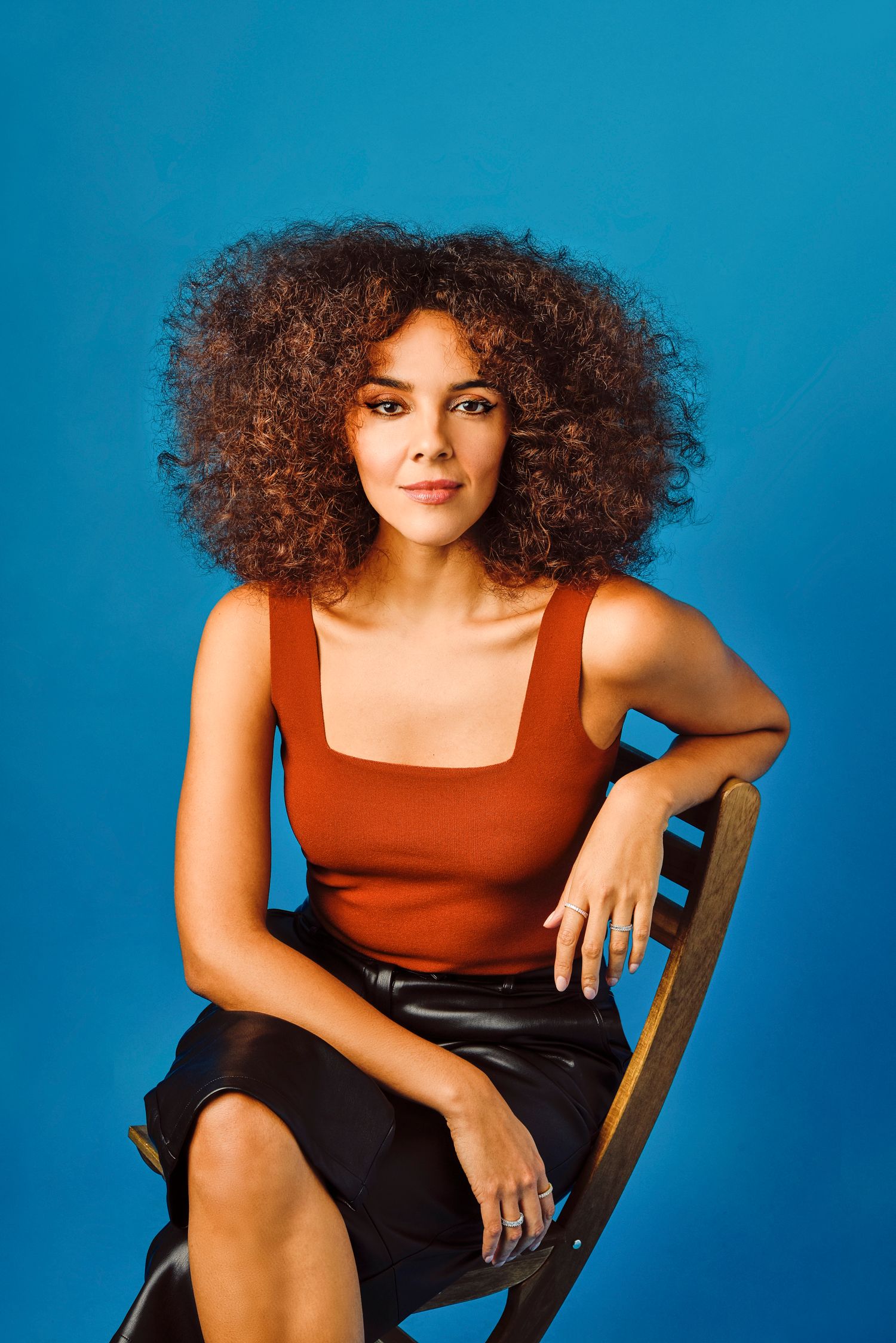 Yeah, I vividly remember my older brother watching it. I wasn't really into fighting but I thought it was pretty cool; it had something more touching than just fighting, more human.
Exactly! Absolutely. I am the youngest of three and my brother is the oldest. He was the Karate Kid in our house; that movie was always on. I was influenced by what my siblings were into because I was trying to be cool, so I grew up watching them and whatever else they had on. Fast forward to now and being able to work with these characters makes total sense to me, a full-circle moment. It's a special magic to be able to work with something you grew up with and those movies and characters have their special magic, too. They are very relatable and a lot of people can relate to their struggles. I grew up in New Jersey, a first-generation Colombian family, always working hard to try to get ahead. It hit home for me. 
When you told your family you were going to be in Cobra Kai, what did they think?
They were! The first season was tricky because nobody knew how it was going to turn out; there were a lot of remakes and re-imagined shows coming out and I think Cobra Kai was one of the first ones. As an actor, you come at it looking to do your best work and collaborate on something cool, but it's all in the hands of the viewers to see it take off. It hit when it came out on YouTube, the tone was spot-on, and it's highly entertaining while being relatable, too. Then with Netflix, it blew up. A whole other wave of fans has been able to welcome the characters, too. 
Something I like about the show is how it depicts multiple societal issues, like looking at poverty vs. wealth and tackles toxic masculinity. How has it been to explore these prominent issues on-screen?
I agree with you. With Carmen and the way she is written and her place in the show, she's not even aware of a lot of the characters that are in the show. She doesn't even know the impact of her words and her gentle conversations with her son and Johnny. We were introduced to a lot of the same themes in the original Karate Kid; he was the new kid without a lot of money. I love my character; she's taught me a lot because she's written with a lot of dignity and grace. I feel a spiritual wealth within her, which was introduced to us in Mr. Miyagi and his teachings. With the toxic masculinity part, I agree with you — we don't have too many shows that explore men and their relationships with their sons.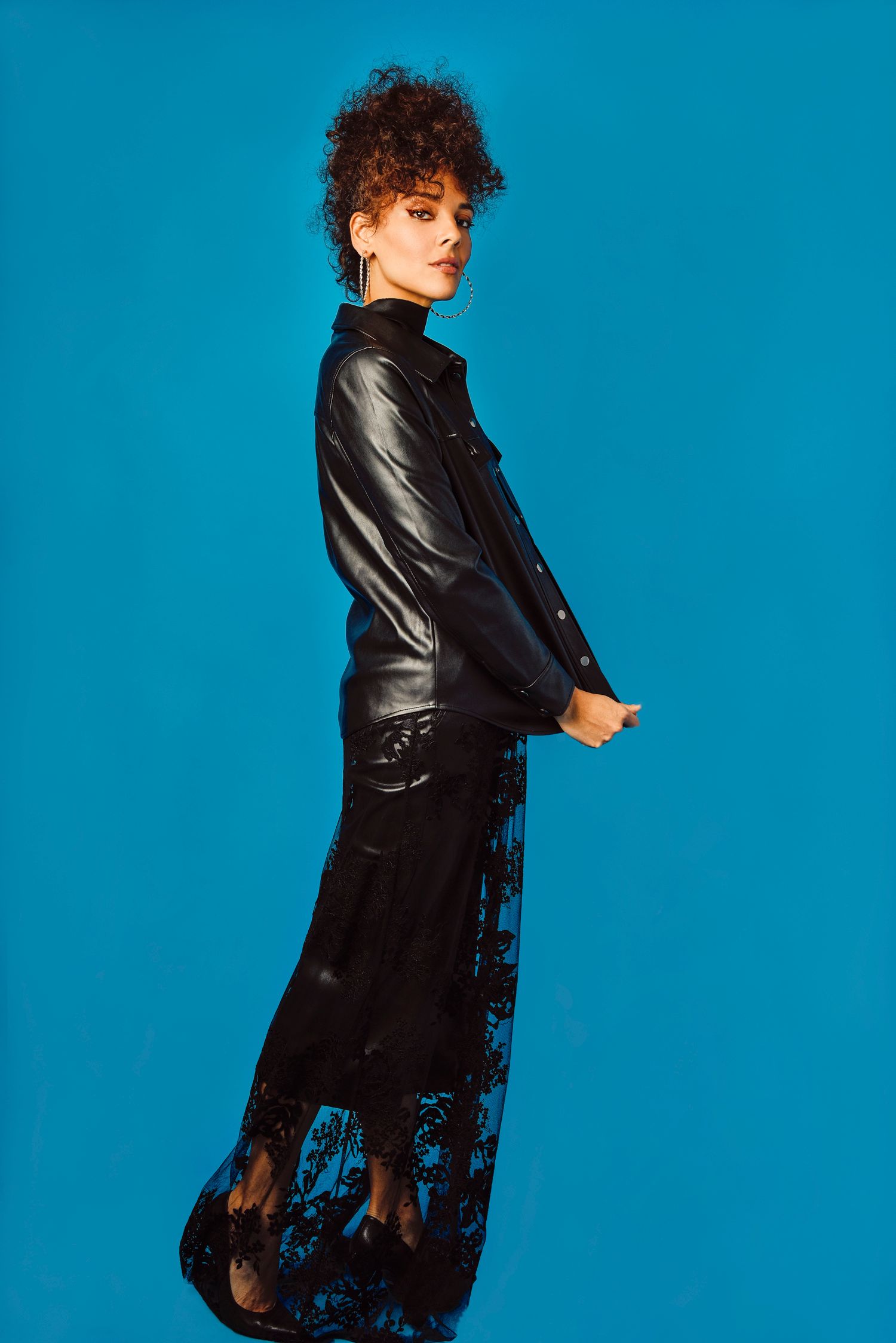 Earlier this year during the BLM movement, I saw that you posted a clip from your film, The Hudson Tribes, which came out a few years ago. It was a really powerful clip that still feels relevant today. Is it important for you to seek out roles that have a lasting impact like in The Hudson Tribes and Cobra Kai?
Actors are fortunate to have characters and stories come into all of our lives that hit something within us as human beings. Moments where we feel wholeheartedly that we can relate to the character we are playing. With both of my characters, they have the same spirit inside of them and I feel like I have the same inside of me. They are both unlikely heroes in their worlds, people we don't hear too much about. They are heroes just by going out and doing small things to make a difference. They impact their community, small or large, and I have such high respect for those characters and other people who best reflect our society and the communities within those. 
Luckily we are getting more and more representation of minorities in film and television. As an afro-Latino woman, how has it been to both finally see different races and cultures on-screen and play characters that are representative of these minorities? 
Good and exciting. I hope it only gets better from here and the scope gets wider and truer. It's immensely important to validate everyone's reality because it can be painful to not have an accurate narrative out there, especially on-screen. We can hopefully continue to see that change ripple throughout Hollywood. I want characters to be raw and authentic, not stereotypes.
To end — I am a little late but happy belated birthday! What are you wishing and hoping for this year?
Aw, thank you! For me, I'm wishing and hoping for a greater sense of peace and community. I want shared safety for everyone and a lot of love, especially for anyone going through both good and bad. This year, more than ever, we've all realized our humanity. I'm wishing for more of that.
COBRA KAI is showing Netflix now
Interview Kelsey Barnes
Photography Irvin Rivera