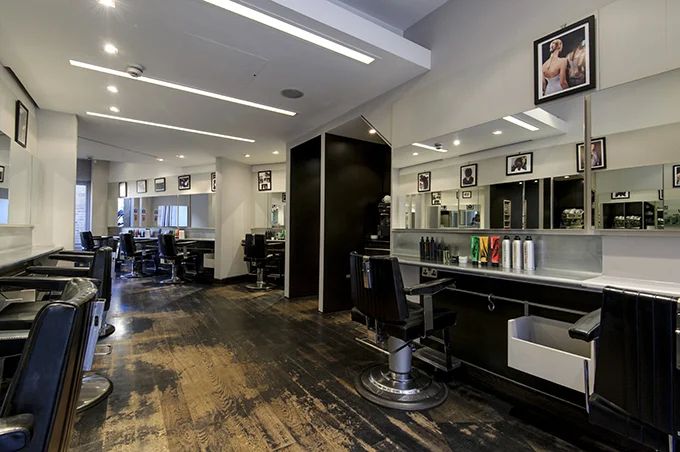 Windle & Moodie
With over 26 years under it's belt and a client list that reads like a who's who of London Fashion Week (yes Cara Delevingne we're talking about you), it's fair to say that Windle & Moodie has become somewhat of a Covent Garden Institution.
Founded by Paul Windle synonymous with editorial hair styling in the 90's and regularly seen on the pages of British Vogue, and later joined by Neil Moodie, arbiter of The Face alongside photographer Corinne Day, Windle & Moodie are experts at translating high fashion trends in to everyday wearable styles.
Of course we weren't just going to take their word for it, so I booked my untamed barnet in for a full cut and colour to really put their skills to the test.
Low-key yet luxurious the interior is exactly what you would expect from a salon owned by hair styling royalty, with a striking black and white minimalist décor situated along side striking editorial photography and magazine covers, showcasing precisely why they are, where they are. While an entire wall dedicated to their own professional hair care range titled the rather predictably Windle & Moodie, adds a vivid splash of colour (I recommend the divinely smelling Ultra Nourishing Shampoo and Conditioner).
Never one to sit in the chair for too long, I opt for the ever popular balayage to add depth and movement to my naturally fine hair while allowing for some natural re-growth (I often find re-growth from foils looks not only harsh but dated). When it's finally time to wash the colour out I am taken to a zenned out washing room complete with massaging chairs, relaxing music and the intoxicating smell of their signature Windle & Moodie hair care (trust me, the only other product line that smells this good is Davines).
Keeping with the 're-growth' theme, my stylist cuts my freshly coloured hair into a style that not only adds movement and volume to my fine hair but one that should grow with me and holds it's own months later!
Two and a half hours later and my barnet leaves the salon feel refreshed, revived and turning heads as it goes. Just one of the many benefits of having an in salon team of award winning editorial and catwalk stylists!
To find out more or book your appointment at Windle & Moodie visit
www.windleandmoodie.com
Words by Alicia Irvine-MacDougall
@editorsbeauty