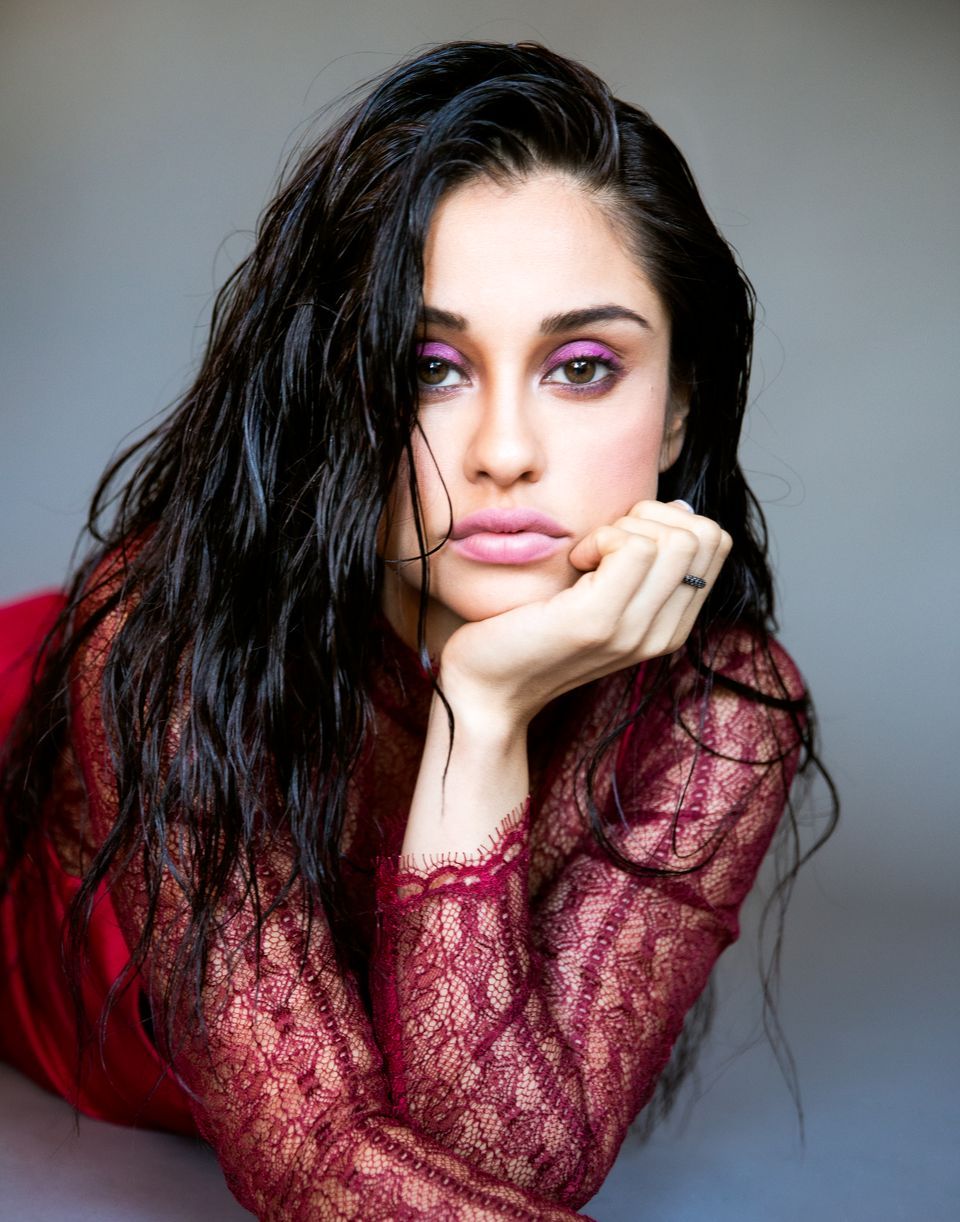 Yvette Monreal
It would be an understatement to call Yvette Monreal's portrayal of Wildcat in CW's DC's Stargirl a triumph for the superhero genre.
Acting wasn't something Yvette Monreal originally planned to pursue. After taking a class in high school to help her overcome shyness, the bubbly and down-to-earth Los Angelino collegiately studied special effects. However, it wasn't long before she began to yearn to be back on the other side of the camera. With a step-father who always dreamed of becoming a rock star, Monreal's parents and five siblings eagerly encouraged her to chase her dreams. With this particular gamble, she won the hand. Since beginning her career she has appeared on both the small and the big screen. Her past credits include Faking It, NCIS, The Fosters, and a co-starring role in Rambo: Last Blood.
Now, as Wildcat in CW's DC's Stargirl, she truly shines. For Yvette, who strongly resonates with the character, the role is less about playing a part and more about leaning into emotional and mental motivations. Monreal's empathetic performance as Yolanda Montez (AKA Wildcat) is exceptional as a result.
In a candid conversation, 1883 chatted with Yvette about what it's like to play a superhero, her passion for acting, her love of MMA, and more.
Congratulations on season two of Stargirl! How are you enjoying being part of CW's DC Universe? Originally, were you nervous to take on the role or just excited?
Oh my gosh, are you kidding! It's the best job in the world. I've always wanted to be a superhero. So, doing this has checked off a lot of boxes for me. [laughs] Not to mention, this show has the best showrunner in Geoff Johns and the best cast. All around, it's an amazing environment to work in. I couldn't have asked for a better team or a better superhero to be. I love Wildcat. She really resonates with me.
How so?
From the very start, from the audition process, it was just really easy. I got the audition sides about two hours before I went into the room. Usually, if the audition is that soon, I'll ask for an extension, so that I have time to prepare, but for this one, I was just like, "screw it." I have to play myself. I have to be grounded. I just went in as myself and fortunately, it worked. The showrunner ultimately told me he chose me because he saw so much of me in the character. In this show, we are the characters. He chose this cast based on who the cast was as people. Because of this, I found Wildcat so easy to connect with. I get to jump into this role and not play a character. I get to dive into what she's going through. It's so fun and very grounding.
That's so awesome. I'm a huge superhero fan, so I'm really glad to hear you love the character.
Oh good! It's so fun! Are you Marvel or DC? Be honest.
[laughs] I like them both. I watch all of them, but the MCU is my baby.
Ok. Ok. I'll take it [laughs] Honestly though, I feel like the DCCU is gonna pop off when Black Adam comes out. It's a phenomenal cast. I can't wait to see it.
Same! I'm excited about that one. Originally, were you nervous to take on the role or just excited?
Originally, I didn't know I was playing Wildcat. Originally, I was going out for a character named Tammy. Everything wasn't disclosed. I had to figure it out based on the sides I was given for my audition. It wasn't until I had my callback via zoom with Geoff that I found out. I was like "Am I playing Wildcat?" So, I would say originally, no, I wasn't nervous. It was just another audition, but it did feel different from the rest. When I had my callback I was in Europe filming Rambo, so I couldn't go to the in-person. I was nervous I wasn't going to get a real chance to book the role. But Geoff just made me re-tape. I taped with a Bulgarian casting director out there who barely spoke English. It was tough. They really must have had faith that I could play the part. [chuckles]
Goodness. What a story. I'm glad it worked out.
Yeah, me too.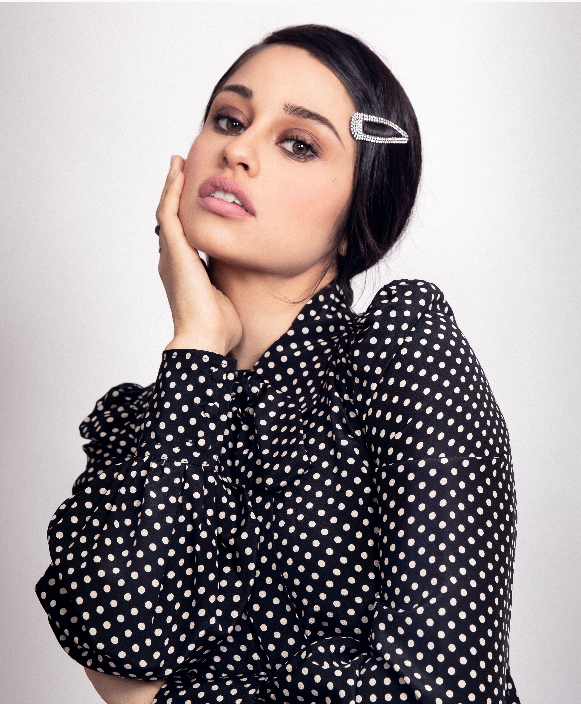 As often happens with these massive TV shows that like thrive on joint press and fan conventions, the cast seems so close. Coming from the big family that you do, do you find that atmosphere an extra layer of comfort?
Oh my gosh, definitely. Even before we went to shoot in Atlanta, I was meeting up with everyone. I had coffee with Brec [Bassinger] and then I had lunch with Anjelika [Washington]. I wanted to get a feel for who they were and start building our chemistry. It was really easy to do that. Anjelika is so fun. She's such a joy to be around and always has so much energy. Brec and I have gotten even closer. During season one, I think, as Stargirl, she was more focused on taking on such a big role, which is completely understandable. She has a lot on her plate. But this season, she's been able to be flexible with her time and that helped us develop a really close relationship. It's been great. I'm actually about to go visit her in Texas.
That's fun! With season 2 still in its beginnings, I know you can't give much away, but is there any advice you wish someone could give Yolanda regarding her journey this season?
It's tough. I feel like she seeks a lot of advice during the season. She leans a lot on her faith this season and she goes to her pastor. She tries to talk to him. The stakes are a lot higher for her this season because the element of her faith and religion has been added to the storyline. Killing someone is the biggest sin in the book. I would tell her to trust her gut and to always do what feels right within her. She had to do what she had to do at that moment. But, it is a hard subject
You have had quite a versatile career thus far, but before starting in the industry you did a two-year conservatory program at Stella Adler. How did that experience shape you as an actor?
That was honestly a really good part of my preparation. I think it was so important. I was doing five classes a week, four hours each day. It was amazing. I would suggest it to any actor because the more knowledge, the better. I learned so much. I learned everything from on-camera techniques to Shakespeare. I feel like it's given me a bigger perspective on how far I can take things for theatre and how much I can pull back.
What do you think is the best advice you received while there?
Honestly, the first thing that comes to mind is 'to just keep going.' Even if you mess up your line finish it because, with film, you never know what they're gonna keep, and with theatre, no one knows that you've messed up unless you show it on your face.
I'm not even an actor and I like that. [both laugh] Looking through your credits, I've noticed you've been a part of a lot of projects that have really dedicated fandoms. You've got the DC Universe, Faking it which people still talk about it all the time, and then, of course, you were in the Rambo series. What is one thing you learned from Sylvester Stallone?
I learned so much from him. It was very inspiring to work with someone who still has so much passion for what he does. He's still super passionate about his acting and super passionate about writing. There's so much in the industry that I want to do and working with him made me want to pick up my pen start writing my own scripts. I'm really drawn to stories that are based on a true event, so I want to bring some of my own stories to life.
That leads right into my next question! You are a first-generation American. You seem very connected with your Hispanic heritage.
I am and I am. [chuckles]
As the film industry goes through this big push for representative casting and diverse storytelling, are there any stories from your background that are you hope you can tell or be a part of?
I've talked about this with my mom, she's had a really adventurous life. She legally moved to the US from Mexico and didn't know English. She taught it to herself at nineteen. She's had such an amazing life. I would love to tell her story. I would love to play her and focus on her upbringing and her struggles when coming to America.
Oh my goodness! That is so cool. I absolutely love that.
I've written down a few things, a few bullet points about what I would want to focus on. [smiles]
That would be so special. That's amazing.
Thank you.
What advice do you have for people who are seeing themselves in you — especially since you are now playing a superhero — and thinking "if she can be an actress, maybe I can too?"
The best thing about this job is that I get to inspire the younger generation and people who look like me. I would tell them to just go for it. I would tell them to find that group of people who believe in them because I think support is so important in this industry. Surround yourself with like-minded people. It's that much more of a push and that much more inspiring. That's my biggest advice. Joining a conservatory and being around people who were acting every day for five days a week really made a difference for me. Plus, there was no judgment because everyone was there trying to better their craft.
I saw on your Instagram that you went to Vegas and a UFC fight for your birthday. Is MMA a sport you're interested in? I was curious since, in Stargirl, Yolanda is a boxer.
I'm obsessed with MMA! Are you kidding me! That's another way in which Yolanda resonates with me. I like boxing. I'll watch it. My mom really likes it, but I am obsessed with MMA. It all started with Ronda Rousey. Ronda is such a badass. She would talk a little bit of smack, but she always backed it up. That inspired me to start watching. Then, I started to follow her career. I started liking other fighters. I love Amanda Nunes. She's on top of the world right now. That's pretty cool.
That's fun. I was hoping you would say that you were a fan, but you never know. Sometimes, those fights are a 'when in Vegas' kind of thing.
[laughs] I know. I went with Brec. We had two big events that weekend. We went to see Justin Bieber the first night and MMA the second night. Justin Bieber is fabulous by the way. He puts on a great show.
Oh, I have seen Justin Bieber. Trust me. I am aware.
Have you seen him?! I could not move. I was watching him and I was frozen. Brec kept trying to get me to dance and I could not. [both laugh] It was so mesmerizing and it was such an intimate show.
I totally understand the feeling. Finally, what is your dream role, and why?
My dream role would be to lead an action film. I'm obsessed with action. I want to be an action star. What I'm doing right now, is actually the best. Since seeing all the Rambo films, I'm going to take up archery. I feel like the more action skills I have in my belt, the more I'll be able to do my own stunts and things when the time comes.
Is there a specific type of action movie that you like best?
I really like Laura Croft movies. Angelina Jolie is badass in those. Something in that realm.
They're bringing everything back. They could bring Tomb Raider movies.
I know. Alicia Vikander did the second instalment, so I don't think I'll be doing that anytime soon.
You never know.
That is true. You never know.
Interview by Sydney Bolen
Photography by Tiziano Lugli
Season 2 of Stargirl is airing now. Follow Yvette Monreal at @yvettemonreal