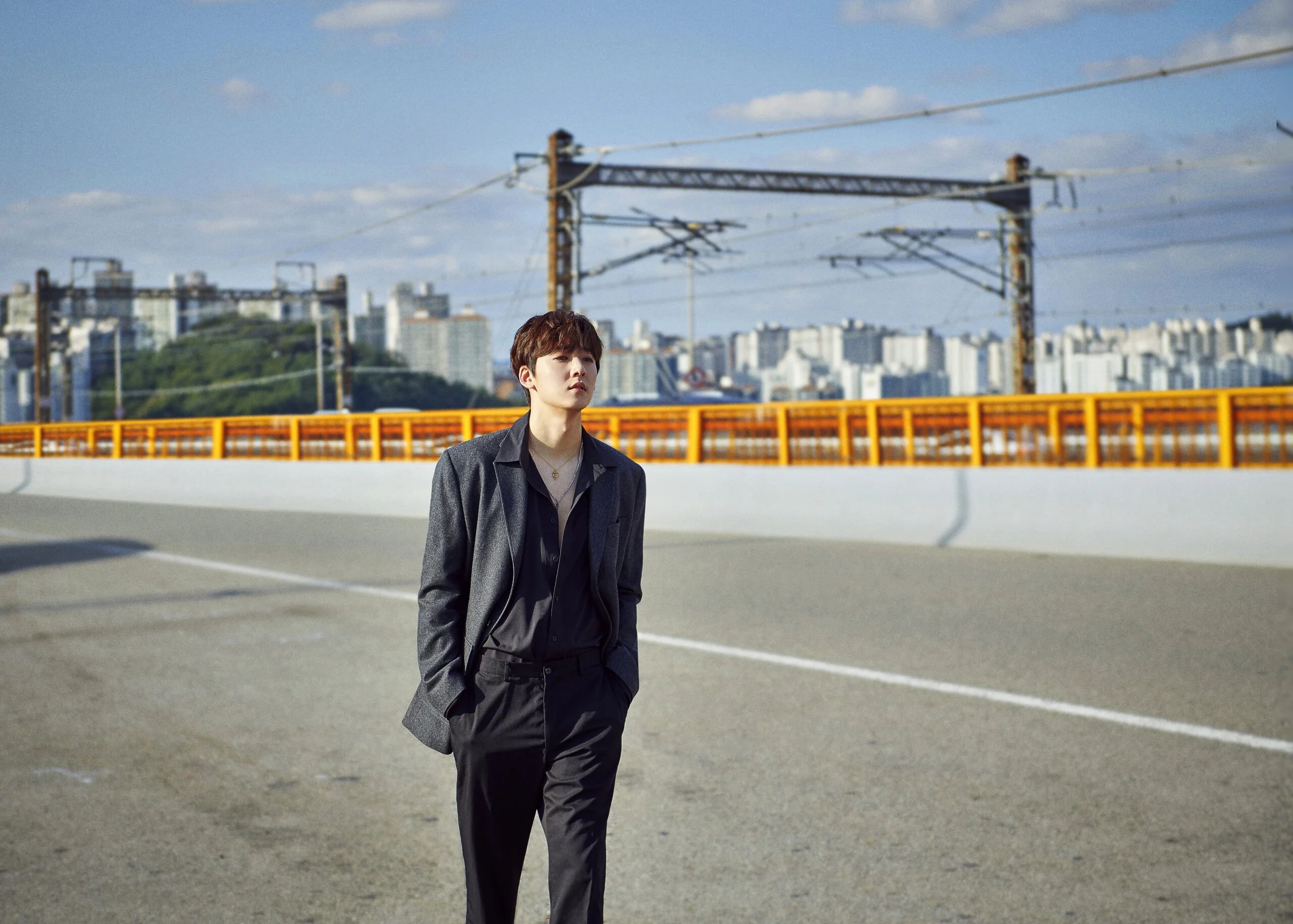 Kevin Woo
If the last year and a half was one where creative stagnation was supported and reassured, Kevin Woo didn't get the memo.
The veteran K-Pop star, who recently celebrated 14 years in the industry, released his new single 'Got It' back in July, and it signalled not only a new era for his career but the opportunity for new experiences as an artist. Kevin embarked on a solo career in 2017 after leaving the K-Pop group U-KISS, which he'd been a part of since their debut in 2008. Growing up in California, the multi-hyphenate moved to South Korea at the age of 15, and has since then gone on to flex further skills in avenues like acting, variety show hosting and YouTube.
'Got It' is another new road for Kevin, as it's not only his first English-language single, but it is written and executive produced by him as well. The R&B tinged track, which has a retro hue thanks to the 80's synth underscore, tells the relatable story of a toxic relationship that is hard to walk away from because it often feels so good. It's complemented by an equally retro imbued music video, which sees Kevin flex the acting and dancing chops we've come to expect from an artist so entrenched in his craft. It's a sonic departure for Kevin's past work as a solo artist and member of U-KISS, and it's clearly a labour of love, and a chance for Kevin to carve out evolving paths in his already decorated career.
Speaking to 1883, Kevin reveals how his career continues to develop, his relationship with his fans, dinner party favourites and his future goals as an artist.
Your single 'Got It' came out in July, how have you found the response?
The response has been amazing so far. I haven't released any music during the pandemic so my fans were super excited to hear my new single. I also noticed that I gained new listeners with this new single because it was a different genre and style compared to my previous releases. It's always rewarding to see new fans of my music.
How does it feel when you release something into the world? Are you nervous, excited, get night-before jitters?
'Got It' took several months to complete since my producer Shintaro and I have been working on this song from different countries, so I felt more anxious than nervous for the world to finally hear it. I was confident about the overall outcome of the song and I just hoped that people would be able to resonate with the lyrics.
'Got It' has an amazing vibe to it, and really feels like the perfect late-night Summer song. I love the neon-tinged video, how was it filming it?
Thank you. The inspiration behind the music video was the movie "Drive" and I honestly felt like Ryan Gosling during the whole shoot. It was my first time driving a vintage sports car and it was absolutely thrilling to drive down Malibu Beach. I also really enjoyed shooting the acting scenes. I wanted to portray the contrast between the passionate and cold feelings in a relationship with the lighting and camera work. The performance aspect was probably the quickest and most fun to shoot for me since dance has always been a huge part of my career.
What's your favourite part of releasing music? Is it the production, filming music video, the reaction to it being out in the wild?
For me, my favourite part is the production. I love how I can become as creative as I want when it comes to music, visuals, and concepts. The team I work with has been incredibly supportive of my new journey and musical direction as well.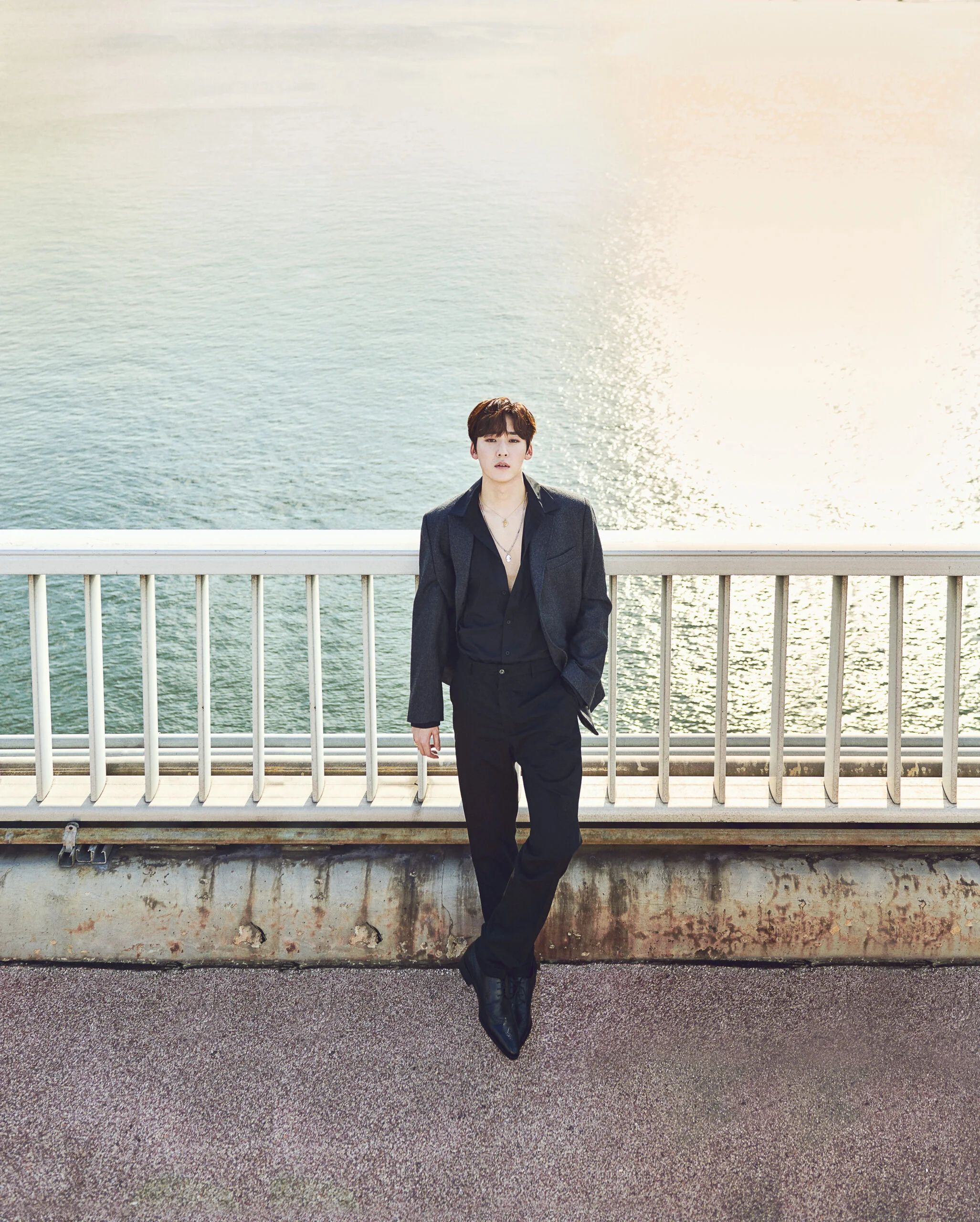 We finally seem to be seeing a light at the end of the tunnel from the last year or so, with the chance to now do more concerts and meet more fans in person – how did you find working and dealing with the last year?
Surprisingly, it was a busy year for me during the pandemic. Since we had to rely more on technology, I did a lot of research on how to adapt to the new way of connecting with my fans. I held a lot of virtual events and I loved how creative I can be with them. The live stream shows were very engaging and I feel like the bond between me and my fans has become stronger. Although I think virtual events will stick around after the pandemic is over, nothing really beats the real deal of performing in front of a live audience. I'm excited to release more music and meet my fans in person.
You're so communicative with your fanbase called KLOVERS, which I think is so sweet! Is that something you really enjoy?
Yes. I like to have direct communication with my fans and I use a lot of different platforms to keep them updated. I like to showcase my life and projects I'm working on through social media, but I also have an official fan community on a platform called Sessions to really focus on my superfans and provide exclusive content to keep deeply connected. It's always a great feeling to hear direct feedback from fans and they always keep me motivated. I'm so blessed to have my KLOVERs.
It feels like more idols are able to reduce the gap between them and their fans now with apps like Twitter, Instagram and Clubhouse – is that something you've noticed throughout your career?
Definitely. K-Pop idols used to be a bit more distant and perhaps unapproachable not only distance-wise but because they are "idols", but now with social media, they feel more like close friends rather than untouchable stars. Idols are able to have direct communication with the fans and showcase more of their personal lives, which I think is great for fans to feel like they know their favourite artists on a more personal level.
As well as music, you also share a lot of food content online! Do you have a go-to meal you like to make for people?
Yes, I like to make homemade Korean dishes for my family and friends. My go-to meal would be Kimchi Stew. It's really quick and easy to make and can feed a lot of people. I love how Korean food always brings people together.
I saw you getting to hang out with some NSYNC and Backstreet Boys members recently, which I loved as a high-key 90's boyband fan! Do you have a favourite song of theirs? Are they your go-to karaoke songs?
Both groups were my idols growing up so it was a surreal moment for me to hang out with them! My favorite NSYNC song is "Tearing Up My Heart" and my favorite Backstreet Boys song is "As Long As You Love Me". I always have a blast singing their songs at karaoke. It's hard to keep the mic to myself since everyone wants to join in on the song.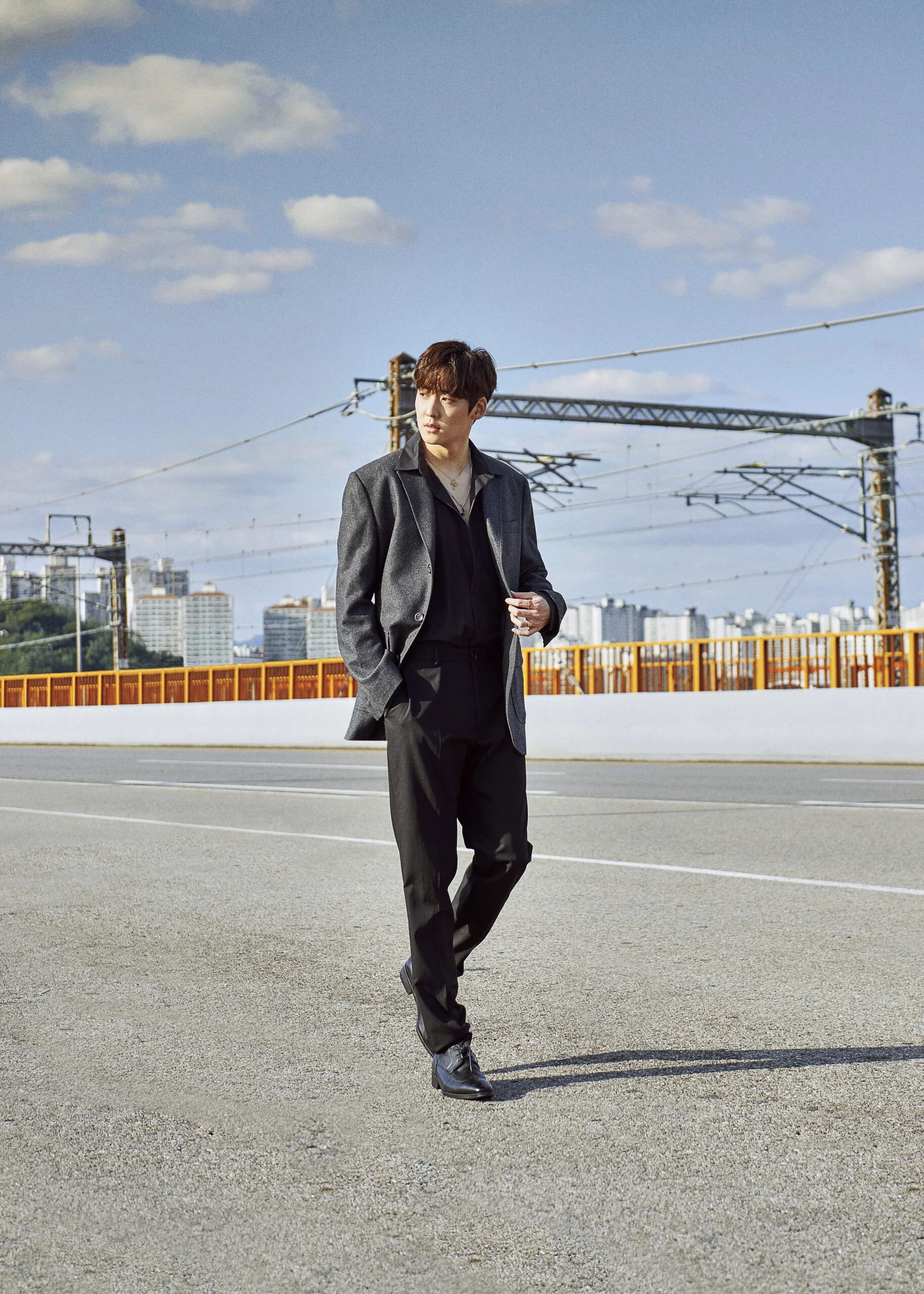 Do you have any heroes you look up to in your career and life?
Usher and K-Pop star Rain have been my biggest heroes that I've looked up to. Their music and performances sparked my interest in music as a kid. When I saw Rain perform in America, it was a pivotal moment in my life to see a Korean like myself accomplish so many milestones globally. From that moment on, I felt the desire to share my story as a Korean-American and spread awareness of Korean music and culture to the world.
Back in December, you celebrated your 14th debut anniversary, which is incredible to believe! Does it feel that long to you?
No, it feels just like yesterday that I debuted. When I look back on my career, I'm just truly blessed and grateful for everyone who has supported and believed in me. I hope to share my knowledge and know-how with future generation K-Pop artists.
Do you have a favourite memory from your time since your debut? What would you say has been the biggest change for you?
My favourite memory would be touring the world with my bandmates. We made our most precious memories of traveling together and it was such an eye-opening experience to encounter so many different cultures at a young age. My biggest change would be that I've become more independent. I'm the youngest in the family and was one of the youngest in the group, and now that I'm a solo artist. I've learned how to look after myself more and be more independent as well as widen my perspectives.
Finally, what more can people expect from you in the future following the release of 'Got It'?
People can expect more diverse music from me. I like to challenge myself and push my limits by trying to create something outside of my comfort zone. I hope to reach new audiences around the globe. When the opportunity strikes, I would love to collaborate with artists out here in the States and perform at music festivals.
Interview by Lucy Ford
Photography by Ho Chang
'Got It' is out now. Follow Kevin Woo @kevinwoo_official