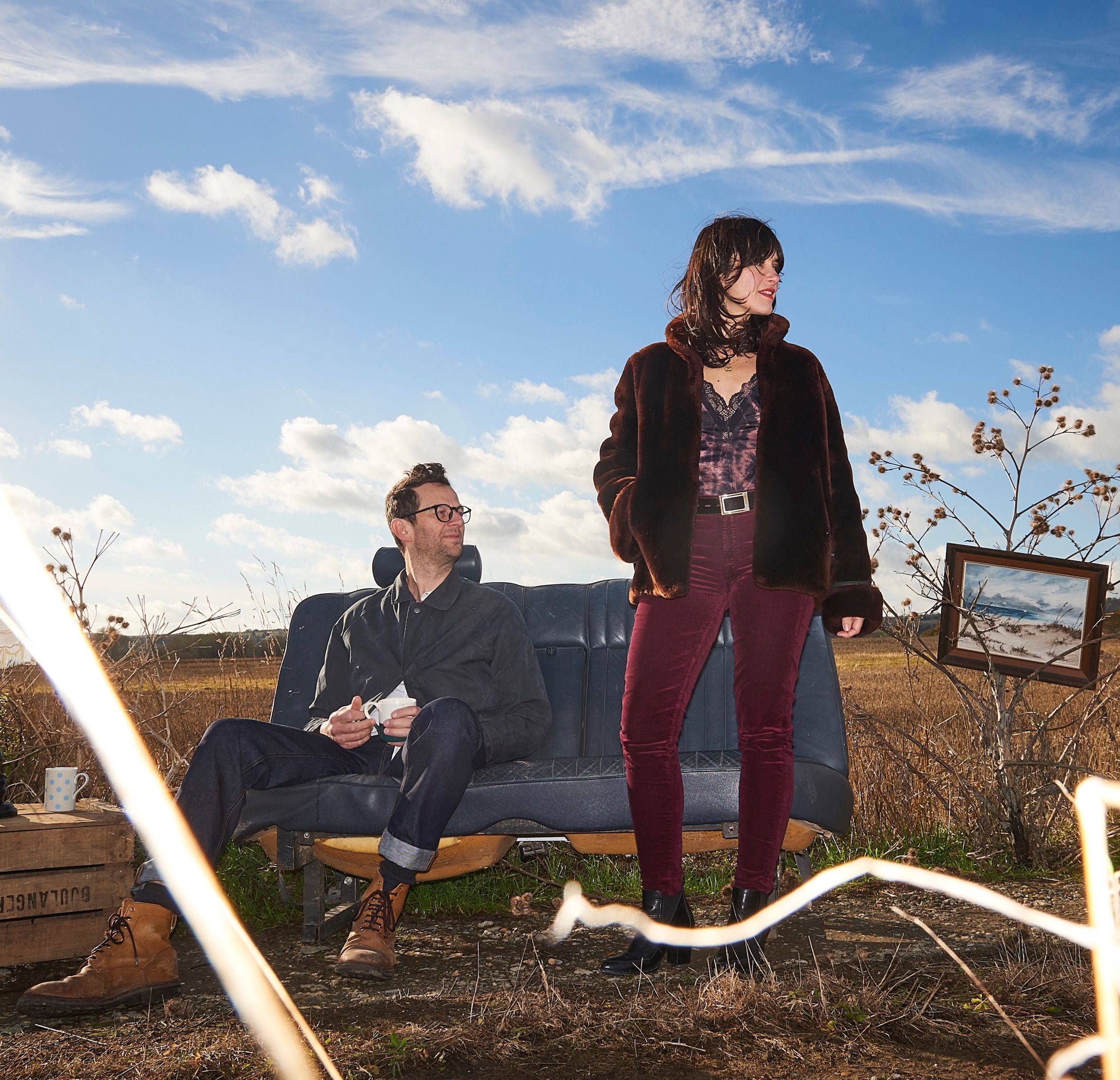 18 Questions with Storm Franklin
18 Questions With introduces 1883 readers to the brightest young artists, actors, creatives and beyond. From childhood memories and guilty pleasures to their latest ventures and upcoming projects, our goal is to bring you closer to the people who inspire and entertain us. 
---
Storm Franklin is an exciting project by musical duo Juanita Stein and Ben Hillier. Stein is best known as a solo artist and as a member of the Australian Indie rock band, Howling Bells. Whilst Hillier has made his name as an in-demand producer and has worked with Blur, Depeche Mode, and Elbow, to name a few. Now, the pair have teamed up to form, Storm Franklin. A duo with a penchant for crafting irresistible and magnetic alt indie pop tracks. The pair have just dropped their brand new EP, The Fear, accompanied by the announcement that their forthcoming debut album, Loneliness In The Modern World, will release November 3rd.
Juanita and Ben sit down with 1883 Magazine to talk about The Fear, their biggest 'pinch me' moments so far, and much more.
Hello Ben and Juanita, can you tell us about the creation and inspiration behind Storm Franklin's new EP, The Fear?
Hello! The Fear E.P came about whilst discussing how to best release the songs we'd written and recorded together. Knowing that at some point we'd be releasing an album, it seemed like a cool idea to break some of the songs up and give them their own life so to speak.
The Fear was evidently a very special track from the moment it was created, a culmination of experiencing a shared feeling of fear and unknowing about that specific time, both politically and environmentally, there was a lot going on.
What have you been up to over the last week?
Rehearsing for our gig at Camden Assembly
What was the last book you read?
Don't Tell Anybody the Secrets I Told You – Lucinda Williams.
Favourite memory growing up?
Visiting Watsons Bay as a kid, with my family. It's a cool little beach in Sydney, we'd eat fish and chips and my dad would go wind surfing.
Where was the last place you travelled to?
A beach town called Le Lavandou in France for summer holidays.
Why did you pick the name Storm Franklin and how did this project come together?
During the writing and creating of songs, there was a storm brewing, which was called Storm Franklin.
It was pretty dramatic, it meant there were days when getting into the studio were v challenging. Ultimately, it felt like the right name to compliment the blend of light and shade in our music.
Who's the funniest member of the band?
I'll let you know after our first tour.
Who's the bossiest?
Juanita: Me!
Ben, as a Producer that has worked with the likes of Blur, Depeche Mode, and Doves to name a few, what are the three main things you've learnt about your craft and the industry as a whole?
1. The artist always knows best …it's their song, their vision, as a producer my job is to help them realise that vision.
2. Keep as many mistakes in as you can, that's where the humanity is
3. As a producer you need a strong constitution, learn to hold your drink!
Juanita, when looking at your career as a member of Howling Bells and as a solo artist, what do you think have been the key experiences so far that have helped you better yourself as a musician and vocalist?
Miles on the road, both physically and emotionally, have bettered me a musician and a vocalist. It's the confidence gained, the challenges overcome, all these things move you forward, hence gaining the confidence and knowing in oneself.
What was the last thing that made you laugh?
My friend sent me a clip this morning of Johnny Thunder having a fist fight on stage at CBGBs. It made me laugh.
Favourite quote from a film or tv show?
From King of Comedy, De Niro says "Better to be king for a night than schmuck for a lifetime."
What is your go-to Karaoke song?
Juanita: Son Of A Preacher Man – Dusty Springfield/ Ruler Of My Heart – Irma Thomas.
Ben: Walk This Way – Run DMC/Aerosmith.
Favourite item in your wardrobe?
Right now, it's a deep red, 70s leather jacket. The one I wore in the video we made for Einz Zwei Drei Martini!
What has been your biggest 'pinch me' moment in your career so far?
Juanita: Actually a few months ago I had the privilege of meeting Johnny Marr, who told me how much he loved Howling Bell's first couple records, quoting particular songs. That was definitely a pinch me moment.
Ben: Hmm… probably recording Peter Cook, although he was pretty bad tempered so maybe having the Royal Ballet perform a ballet to one of my songs and performing it at the Royal Opera House with their orchestra,
In a few words, describe Storm Franklin's music for anyone who hasn't heard the band yet.
Pretty fucking cool.
What is one interesting fact about the band's forthcoming debut album?
The Last Time which is track four on the EP is the FIRST time Ben sings a lead vocal on a released recording.
Finally, what would you like to achieve with the band over the next 12 months?
Thank you!
It would be awesome to have the songs really connect with people. We cross over a few genres, so I also really look forward to touring and playing the songs live. To land one of the songs in a cool film/TV show would be dreamy too!
Storm Franklin's new EP The Fear is out now and their debut record Loneliness In The Modern World is out November 3rd. Follow Storm Franklin by clicking here.
Interview Cameron Poole