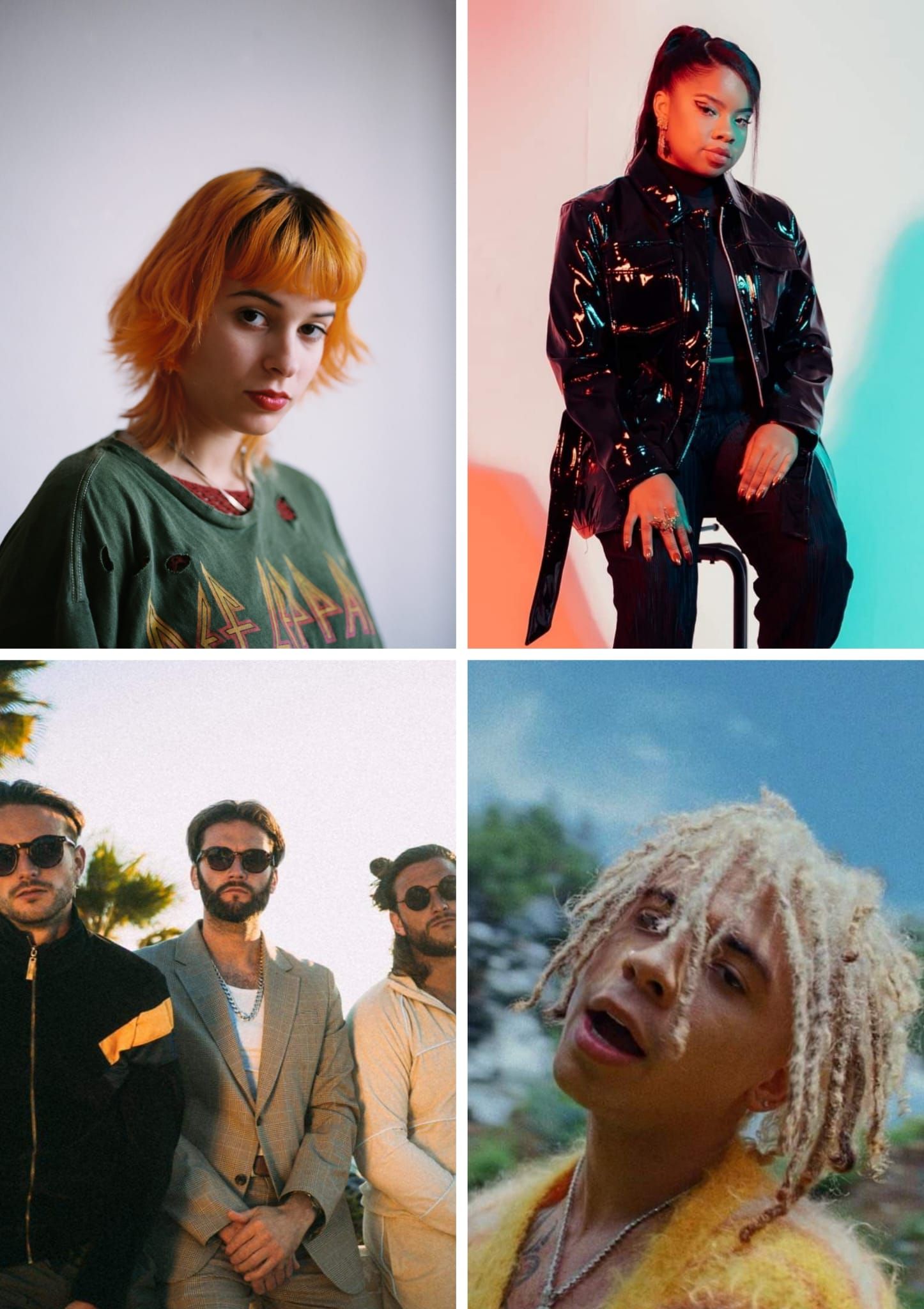 1883 On Rotation: DORA, Melle Brown, Rayowa
The latest in new music from DORA, Melle Brown (with Annie Mac), Rayowa, Iann Dior, & more on this week's 1883 playlist.
After a short interval, we're back with our latest playlist. On rotation this week is Te Vas the new single from Madrid's pop newcomer, DORA. Te Vas features lush vocals and elements of bolero, UK garage, indie-electronic, and electro-pop. Keep an eye on this promising artist. Norwegian producer Maud has released her new EP In My Haven. The multitalented artist mixed, mastered and produced the sublime collection of tracks. Our favourite on the EP is the electro-dance tune I Need Someone. If you're looking for a new producer/DJ to obsess over, you need to take note of rising artist Melle Brown. Melle has just dropped the song Feel About You which features infectious vocals from the music industry titan, Annie Mac. It's a grooving house banger.
Elsewhere, North London-based singer-songwriter Sidders has offered up the tune, Home Alone. It's an energetic track with uplifting vocals. Sibling trio Rayowa have shared their latest bop, Good Life. The Essex-based funk collective's new single is a concoction of 70s and 80s funk influences with a modern twist. Make sure you give it a listen. Finally, the previous 1883 cover star Iann Dior has released his first single since dropping his sophomore LP On To Better Things. Entitled Live Fast Die Numb, it's the ultimate teenage angst song. You can read our interview with the rapper by clicking here.
Listen to all this and more on our playlist now.