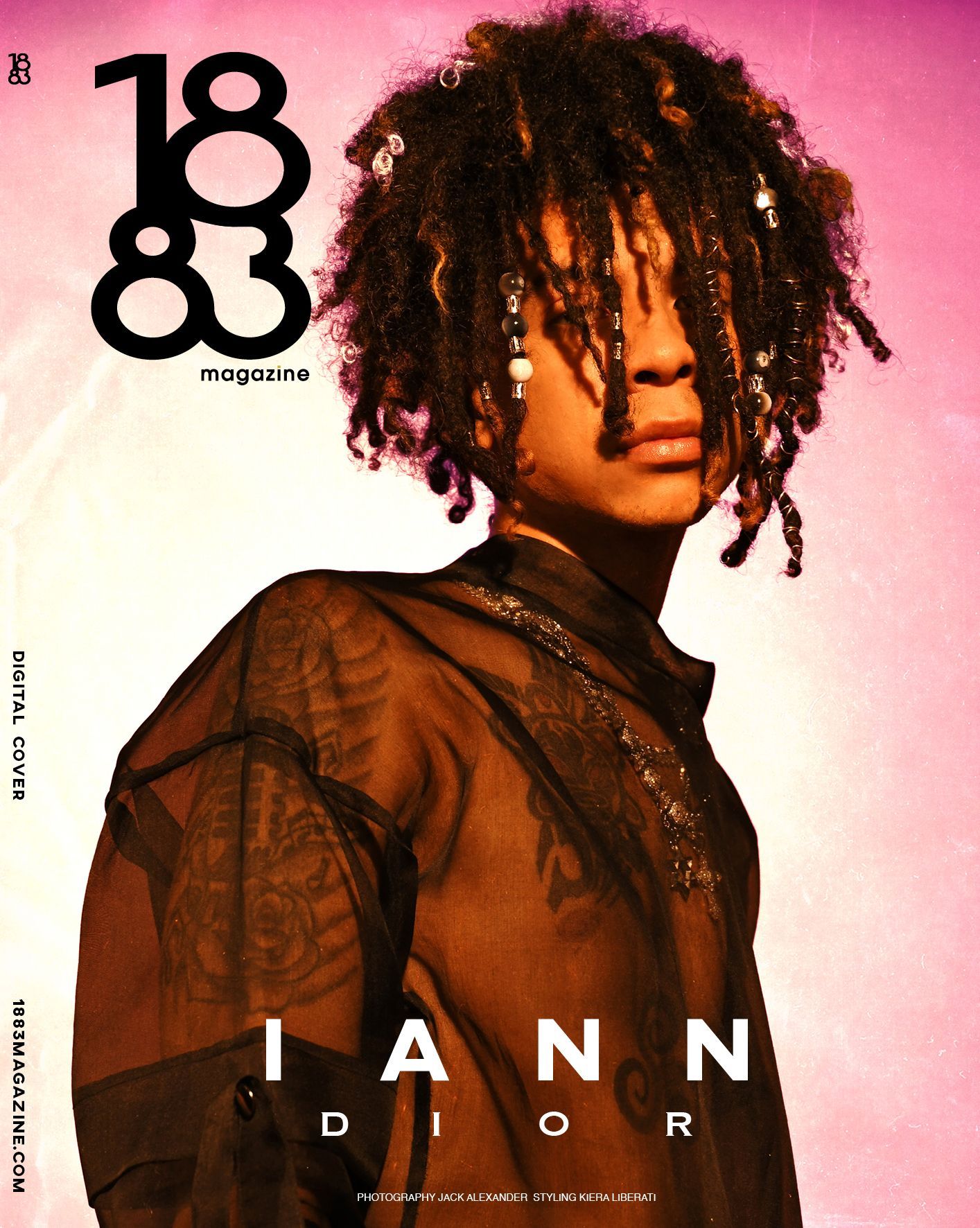 Iann Dior
With the release of his sophomore album, On To Better Things, American rapper, singer, and songwriter Iann Dior is ascending to astronomical heights.
Ever since the Puerto Rico-born artist posted his debut track 'cutthroat' on Soundcloud back in 2019, he's gone from strength to strength. Within a year, the self proclaimed "sad boy" gained a massive fanbase and dropped his acclaimed and aptly titled debut LP Industry Plant (albeit a very tongue in cheek title). His global breakthrough moment came in July 2020 when he collaborated with fellow artist 24kGoldn and featured on the TikTok-dominating pop-rap single, 'Mood'. An unapologetically catchy song that spent thirty-three weeks in the UK top ten charts.
Now at twenty-two-years-old, Iann Dior is cementing his claim as one of rap's brightest young stars with his sublime new record, On To Better Things. Like its predecessor, the album traverses themes of post-teenage angst, heartbreak and modern life. Yet on album two, Dior flexes his experimental muscles as the album explores genre-bending sounds and more emotive lyricism, placing the rapper on a whole new level.
1883 Magazine's Cameron Poole spoke with Dior via Zoom to chat about the new album, his initial move to LA in 2019 when he was trying to make it, a career leap into potential acting roles, and more.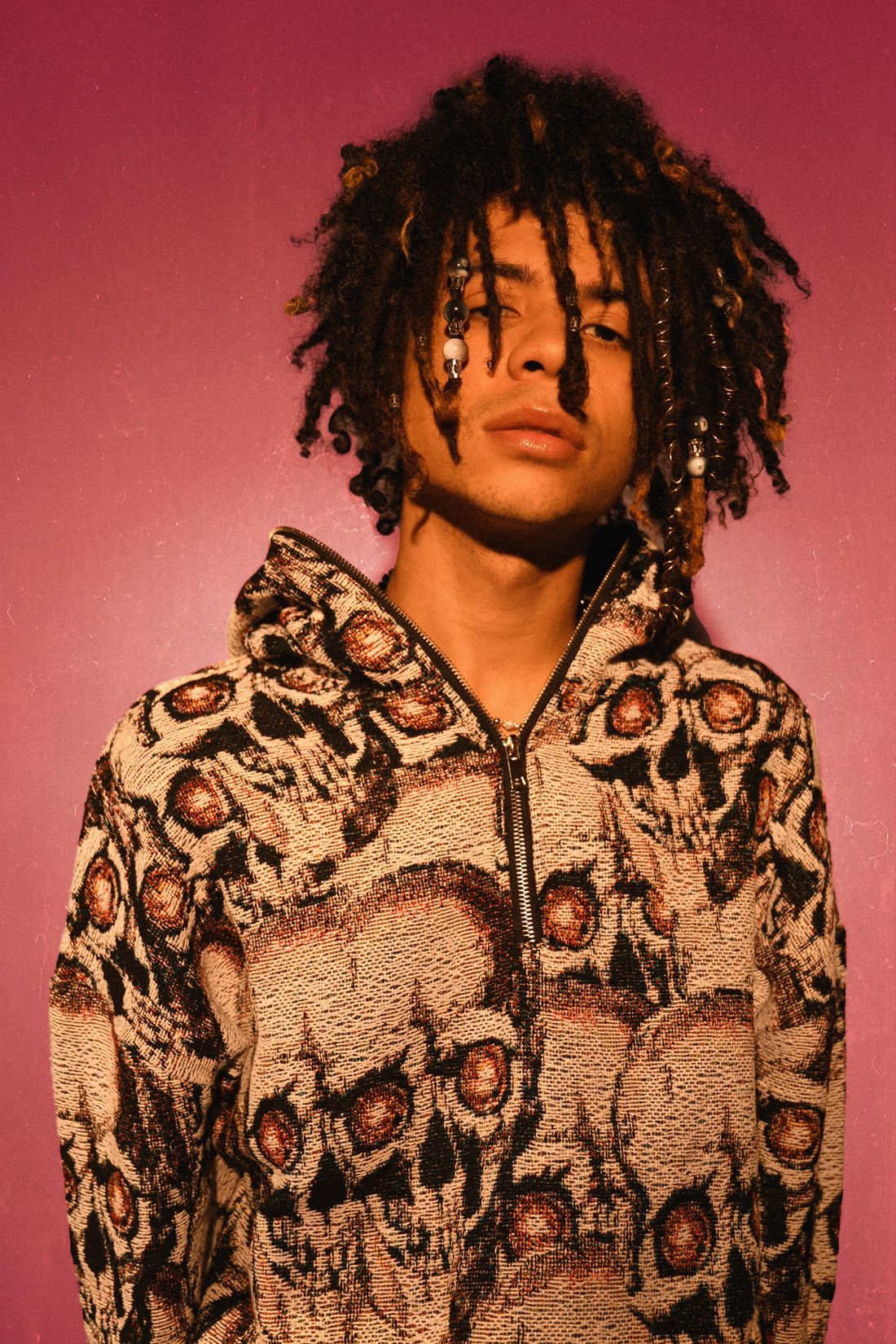 Congratulations on releasing your second studio album, On To Better Things, Iann. Can you tell us what you are most proud about this record and what is your favourite track off of the album?
It took me two years to finish this album and my proudest moment is just seeing it out there in the world and seeing people love it. It's a very personal album to me and I talk about a lot of things that normally people don't speak about. It's very real to me, and I know there's so many people out there that can relate to the album and what I'm going through.
I would pick the track 'Obvious' because I made that song at a time in my life where I was under the influence of a lot of things. So, it just takes me back to that point in my life and how I felt at the time, it always reminds me that I don't want to be that person again.
The record features a whole host of brilliant collaborations, for example you've got Lil Uzi Vert, Travis Barker, and Machine Gun Kelly [MGK] on the album. What do you enjoy the most about collaborating with other artists?
I think the funnest thing about collaborating with artists is that it's like an opportunity where you get to put your minds together. Uzi is somebody that I look up to, so working with him was an amazing experience. MGK and Travis are my brothers, it's always fun making music with them, making music with your friends is the best way to make music. We always go with the flow and anytime we make a song together it always comes out exactly how we want.
It's always best when collaborations come about naturally. Side note: surely we have to see a Iann Dior and J. Cole collab in the future? I know you're a big fan of his work…
Yeah, If I ever get to do a session with J. Cole, I think my life would be complete to be honest. He's the person that saved my life. His music made me realise that you can tell a story through a song and it can actually help other people.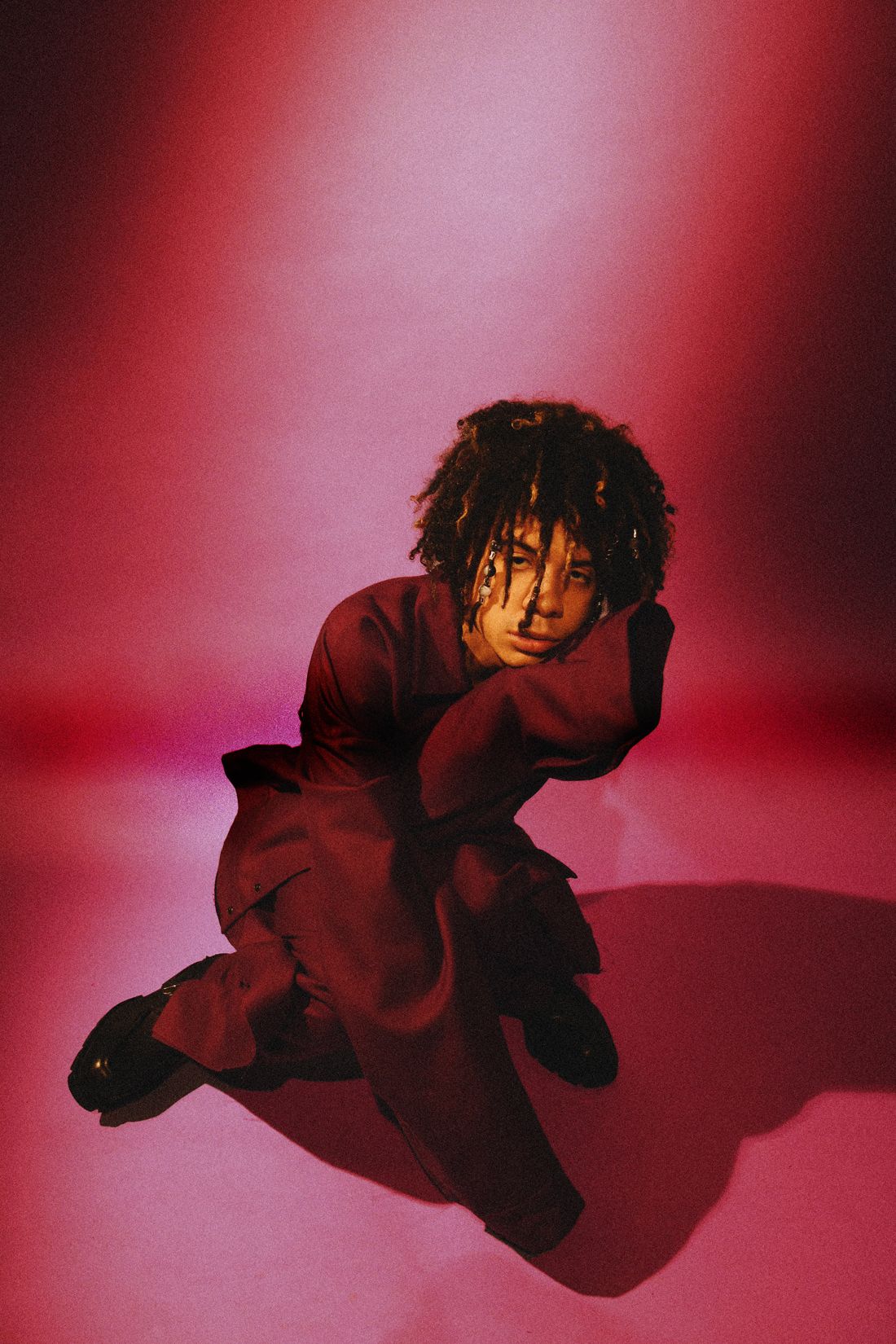 I know it's been mentioned in a lot of interviews how you moved from Puerto Rico to Texas with your family at a young age, but I wanted to chat about when you first moved to LA. The move came about after you took a firm stance and decided to dedicate yourself to music, as your family initially encouraged you to go into a more conventional career. When you got to LA, how did the change of scenery impact your identity and music career? What was going through your mind when you made the big leap?
I was nineteen-years-old and I was in the city of my dreams, so it was an amazing move. But when you get to LA, you slowly start to learn how this place actually works, how the people are and how the business goes. So I'd say from the age of nineteen to my age now, I've learned a lot. You have to know how to move around here. It was an amazing experience when I first moved out here, it was basically like I was dreaming without my eyes closed. Now I'm just thankful and grateful for everything that has happened because there's only a small percentage of people they get to experience this.
You did the right thing by making the move to LA. Not everyone makes it, but if you're someone who is passionate about making music and want to do it as a career, you've just got to give it your all. If you don't at least try, you'll just regret it your whole life so you did the right thing.
If I wasn't in music I don't know what else I would be doing career wise. I gave my all to it and told myself that there's no other way and thankfully, everything happened and it happened bigger than I ever expected.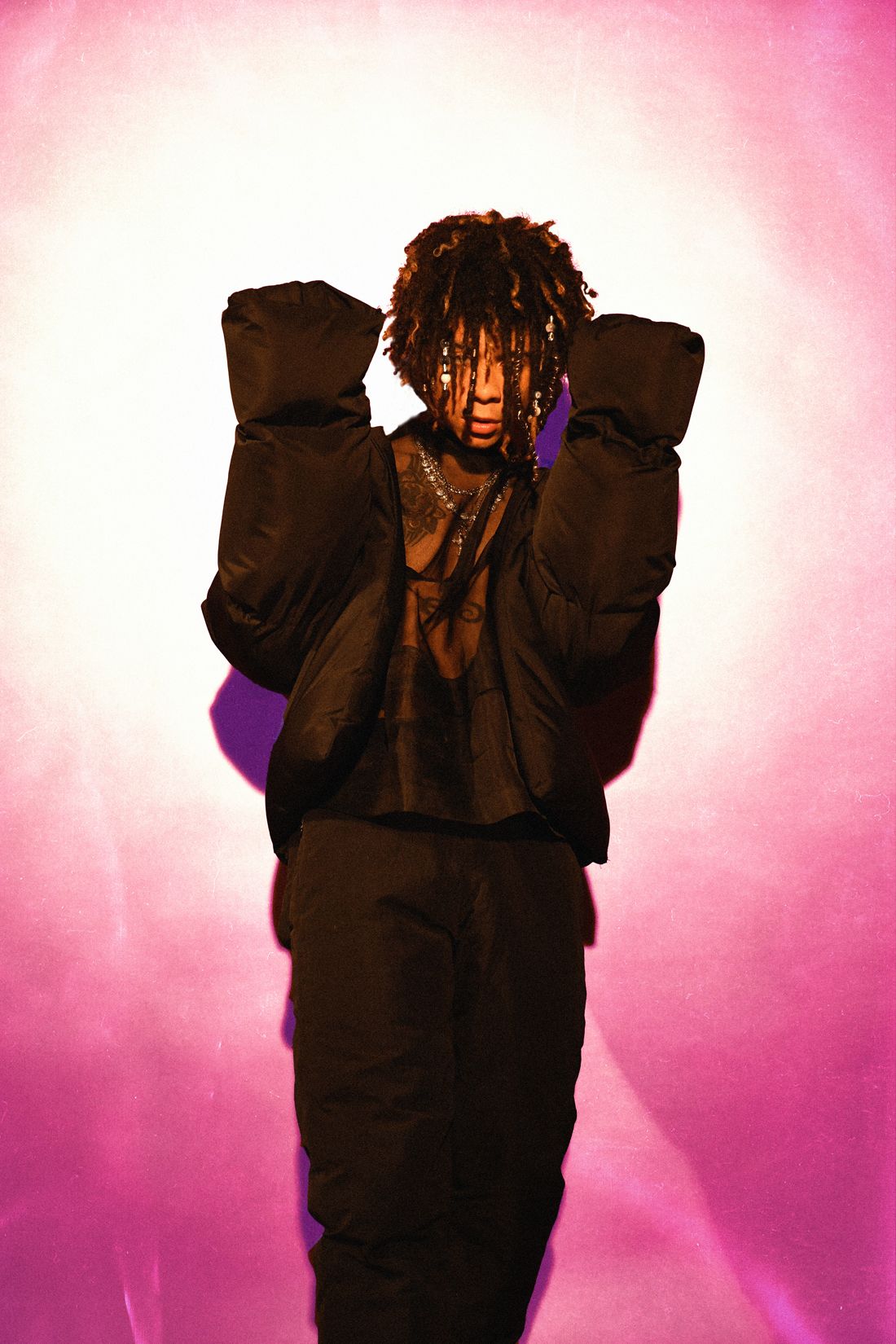 Following on from that, although your family may not have understood at the start as they wanted you to have a more conventional career, it's fantastic to hear they are so proud of you and supporting you now especially as family has always been important to you. Can you tell us about the moment when they started to understand?
Yeah man, I got kicked out of the house six months prior to me going to LA. They didn't even know I was out there. The moment I signed my deal, I just called my dad and I was like "I did it, I did, I did it!" You've got to keep in mind that my family come from Puerto Rico and we used to be homeless, so it's not the safest area out there. When I told him on the phone that "I did it," he thought I had killed somebody. So, I had to explain to him "nah, I'm in LA and I've made it, I just signed my deal." He then just started bawling his eyes out, he was just so happy.
With my background and the fact that I told my dad I wanted to be an artist, it was like me saying I wanted be a superhero. He thought that me chasing this music dream and it never happening was a really scary thought. But, when he heard over the phone that I actually went through with it and did exactly what I said I wanted to do, it made him so proud of me.
Let's talk about London, you played the O2 Academy Islington recently, your first ever headline show in the UK. Did you get to see much of the city whilst you were here? How did you find the show itself, the atmosphere must have been electric?
Oh man, I truly fell in love with London. I'm even thinking about moving out there for a little bit. The people, the fashion, just the place itself, it all seems perfect. I felt like I was in a different world, so I kind of felt like I could be a new person. The show was insane, the fans were screaming the lyrics so loud that I could barely hear myself.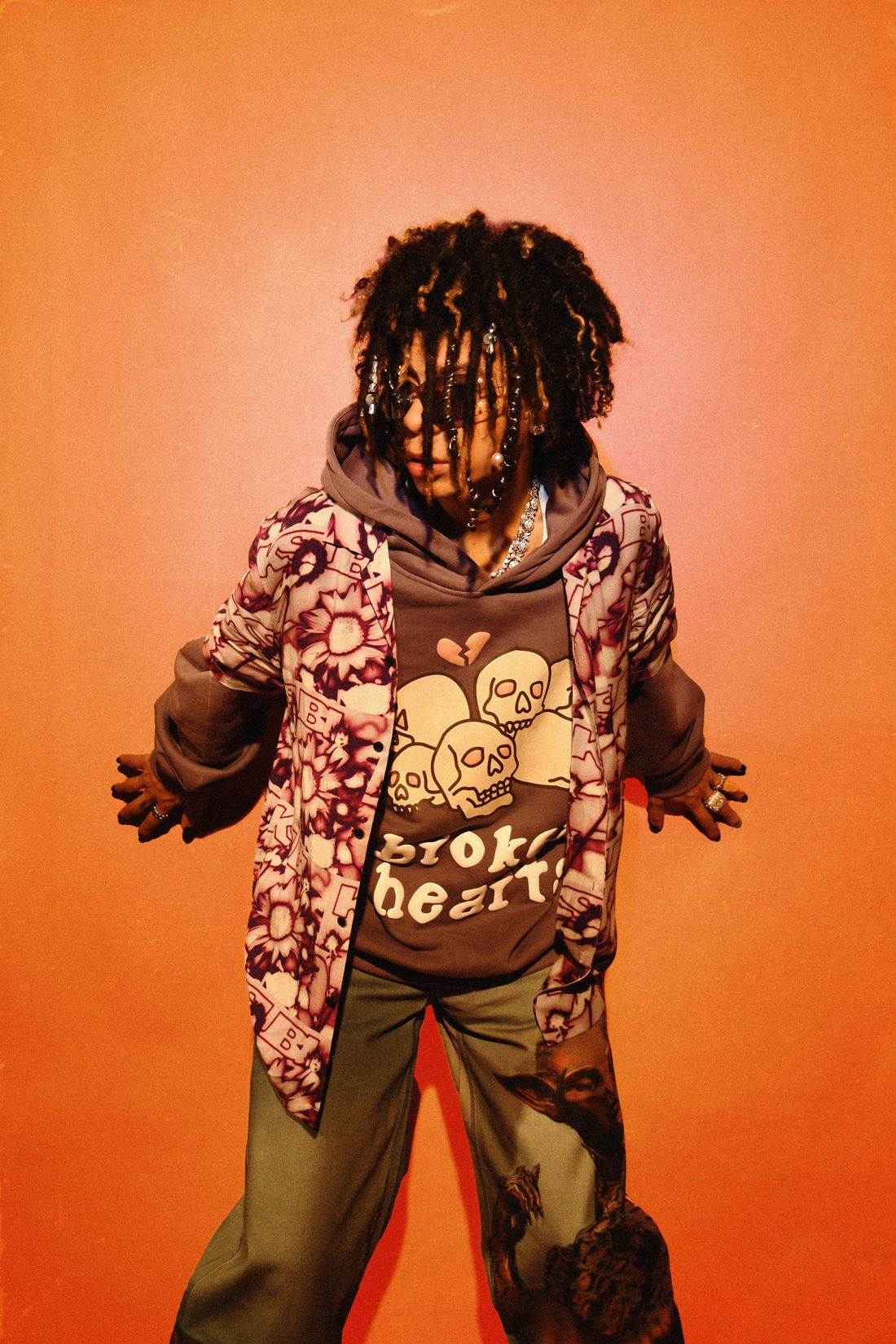 In a previous interview you mentioned that you would be up for playing Miles Morales in the Marvel cinematic universe, this needs to happen….
So sad news: I was runner up for the role of Miles Morales, they ended up giving it to somebody else. I was upset about it but you know, everything happens for a reason. 
Ah no! I didn't know you had an audition, I thought you were just interested in the idea of the character, it's their loss of course. Would you be interested in getting into acting in general then?
Well, that was my second audition actually, my first audition was for Euphoria and I got a role for that show. But there's a couple of things that are in the new season of Euphoria that I wasn't comfortable doing. So I ended up declining the offer but I will eventually do something. I just need to find the right role because if it's going to be my first role for the first time, it has to be me. It has to make sense to me and who I am.
Interesting. In terms of potential future roles then, are there any shows or films you would like to throw your hat in the ring for? 
Right now I'm pretty interested in the new Teen Wolf film [anticipated revival in 2022 via Paramount] which is going to come out. I feel like I'd be perfect for that as well, so that's in the works right now. Besides that, I'm just waiting for the perfect opportunity.
As you're a big fan of fashion, what do you just love to wear? Do you have any particular designers you have on rotation a lot?
I love a lot of archive clothes, I have a pretty nice collection of clothes from CDG [Comme des Garçons], I have some vintage pieces from Vivienne Westwood, I have a couple of Dolce & Gabbana jackets that I really like. I could go on and on about it all. I have a big love for fashion, I don't think it's going to die anytime soon. But I have already run out of closet space!
In your own words, what does On To Better Things stand for?
What the album stands for is doing the right thing, thinking positive, and staying away from things that you know are going to hurt you in the long run.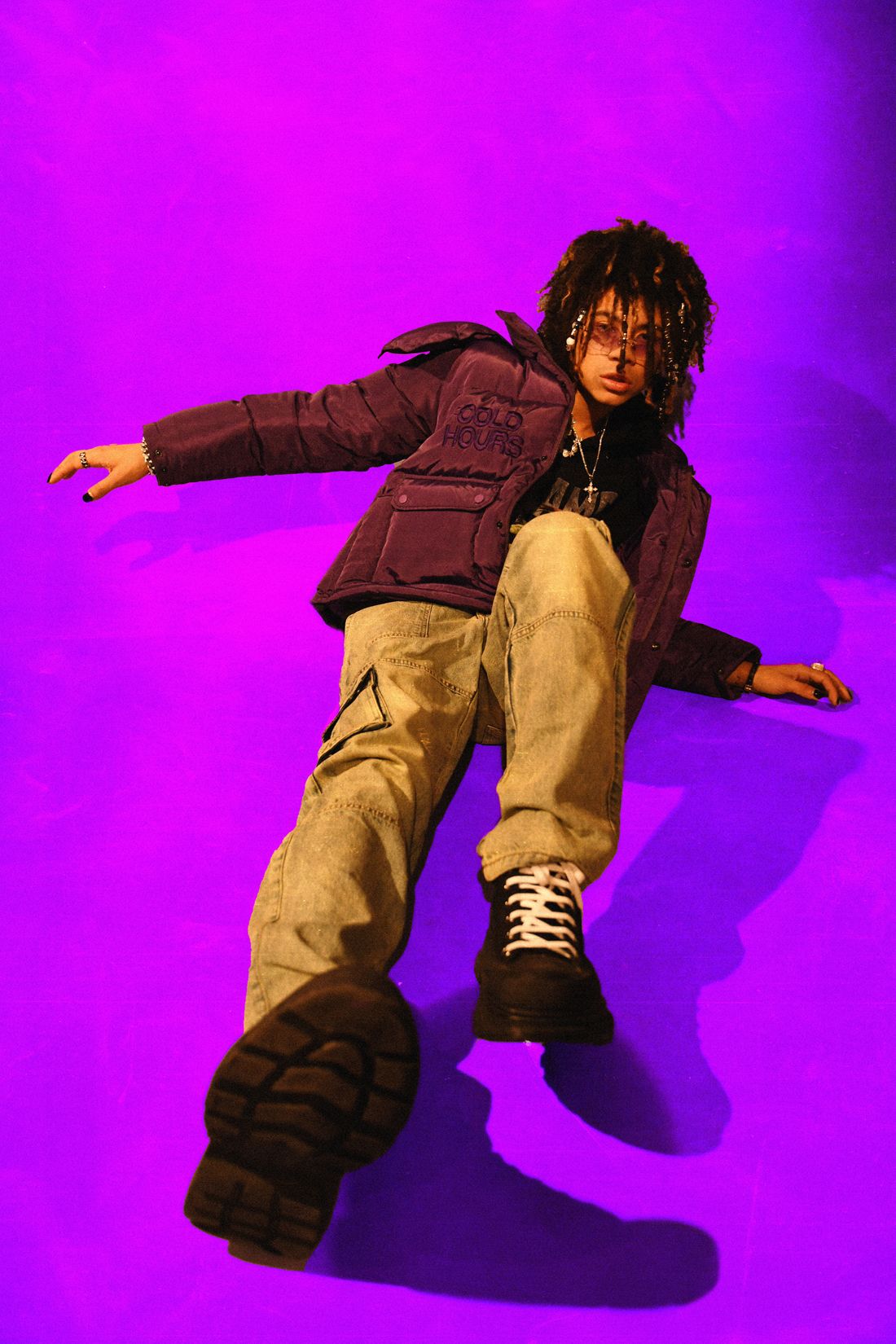 You're an artist that is passionate about venturing into different genres, it's pretty cool. What would you like to delve into next?
I've experimented with everything at this point, there's a lot of funk music, there's a lot of pop songs, some R&B songs, there are even Spanish songs that I've just never put out. I love to experiment. I want to be the first artist to dominate every single genre out there, that's the goal.
I always incorporate my sound even if it's a new genre, it still sounds like me, so it's easier for my fans to adapt to it.
For sure, there will always be those trademark elements of your sound even if you traverse different genres. But it's important to try out different  things anyway… 
Yeah, you don't want to get bored making the same music every day. I walk in the studio some days and maybe I want to make a funk song or experiment with whatever genre, I have the right people around me that can pretty much do anything.
There's been a lot of milestones so far in your career so far—your acclaimed 2019 debut record Industry Plant, your collaboration with 24kGoldn 'Mood' in 2020 was a huge moment for yourself, you have 22 million listeners and a legion of dedicated fans. How does Iann Dior stay grounded, what keeps you humble? 
Doing normal things in my life, I have hobbies. I'm very good at separating my music life from my regular life. I like archery, I'll go bowling or sit down and play video games with my friends. It's the sort of shit that I used to do whenever I was a kid and it helps me keep myself grounded. My manager called me when 'Mood' went to number one and I was like half asleep and she said "you're number one in the world!" and I was like "alright, cool, is the studio open?" You know? I don't really care about the trophy section of the music business. I just love making music and I want to make sure that every everyone hears me. I want to be heard.
Some artists care about the whole award sort of thing but you're right, they aren't important. You've definitely had a lot of milestones though so it's worth acknowledging them.
Yeah, I haven't ordered a single plaque. I don't care about it.  I don't want to see that sort of thing, I want to stay hungry and feel like I haven't done anything yet.
That's a good work ethic, always aiming to achieve more… 
Yeah, I'm always trying to top myself. If I do something amazing, well guess what? There's something better out there. Let's go find it.
What's on the cards for Iann Diorr for the rest of this year? Do you have anything exciting planned coming up in 2022 Or any particular goals? 
Yeah, I mean we sold out Madison Square Garden two nights in a row and it is my dream venue. After I'm done performing I'm going to cry after the show because never in a million years I would have thought that I'd be standing on that stage. I have a couple modelling things happening, I was just announced as the face of MCM. I eventually want to go to Prada and Dior, those are like some of my main modelling goals for this year. And maybe find that perfect acting role finally.
Fingers crossed for you, can we expect you to make another trip over the pond potentially as well? 
Yeah, so me and MGK will be going overseas and will be playing arenas around Europe and we will pretty much hit all the big venues around there. So, I'm sure we'll end up in London. I don't know the exact places and dates but I know that we'll be out there.
Finally, with the release of On To Better Things, if your fans had to take one main message from the album what would it be? 
Whatever you're holding on to, whatever is bringing you down and stopping you from being yourself,  get rid of it. Get rid of it and watch how happy you'll be.
Iann Dior's new album On To Better Things is out now. Follow Iann Dior @ianndior
Interview by Cameron Poole
Photographer Jack Alexander
Stylist Kiera Liberati
Styling Assistant Janice Mahenge
Grooming Sandra Hahnel using Ouai, Glossier, NARS, Givenchy beauty