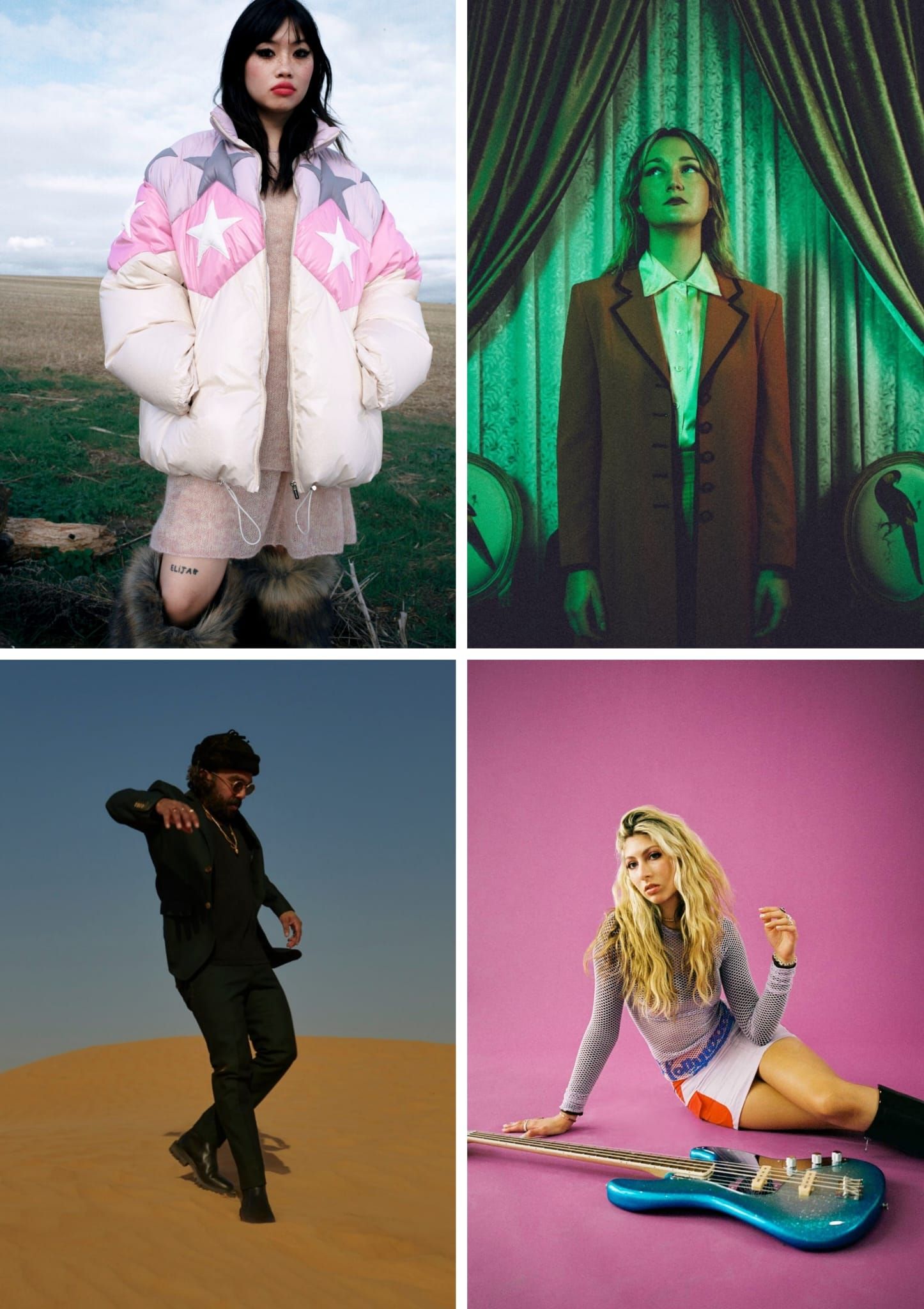 1883 On Rotation: Beabadoobee, Saint Kochi, Blu DeTiger
The latest in new music from Beabadoobee, Elizabeth M. Drummond, Saint Kochi, Blu DeTiger & more on this week's 1883 playlist.
On rotation this week is Gen Z icon, Beabadoobee. The singer-songwriter has just dropped her sophomore record Beatopia via Dirty Hit Records. It's a thrilling and experimental listen from start to finish. Listen to the new track Ripples. Elizabeth M. Drummond has revealed her mesmerising second single, Congratulations. It's a grunge-soaked tune released via Young Poet Records. Make sure you keep an eye on this unapologetically cool new artist. Have you just been through a breakup and need an infectious musical remedy? If so, Mergui has your back. He's just unveiled his debut English-speaking single which is entitled Sucks To Know You (F.U.). Go check it out. London-based artist Saint Kochi crafts sepia-toned-chamber-pop tunes and his new track Lifeline is the perfect introduction to his work. It's taken from his Almost Lost EP. If you're a fan of Unknown Mortal Orchestra or Mercury Rev then you'll love him.
Elsewhere you can find Carbon Copy, the latest release from artist/producer SHEARS. It's a vibrant and upbeat pop banger. The dancefloor-ready single is about realising that copying what others do is never going to make you happy and it takes elements of 90s and 00s pop to make one fun release. Finally, make sure to check out the following brilliant tracks: Crash Course (featuring Biig Piig) from Blu DeTiger, Nothing by the inimitable artist Santigold, and Speelburg's I'm Back.
Listen to all this and more in the 1883 playlist now.