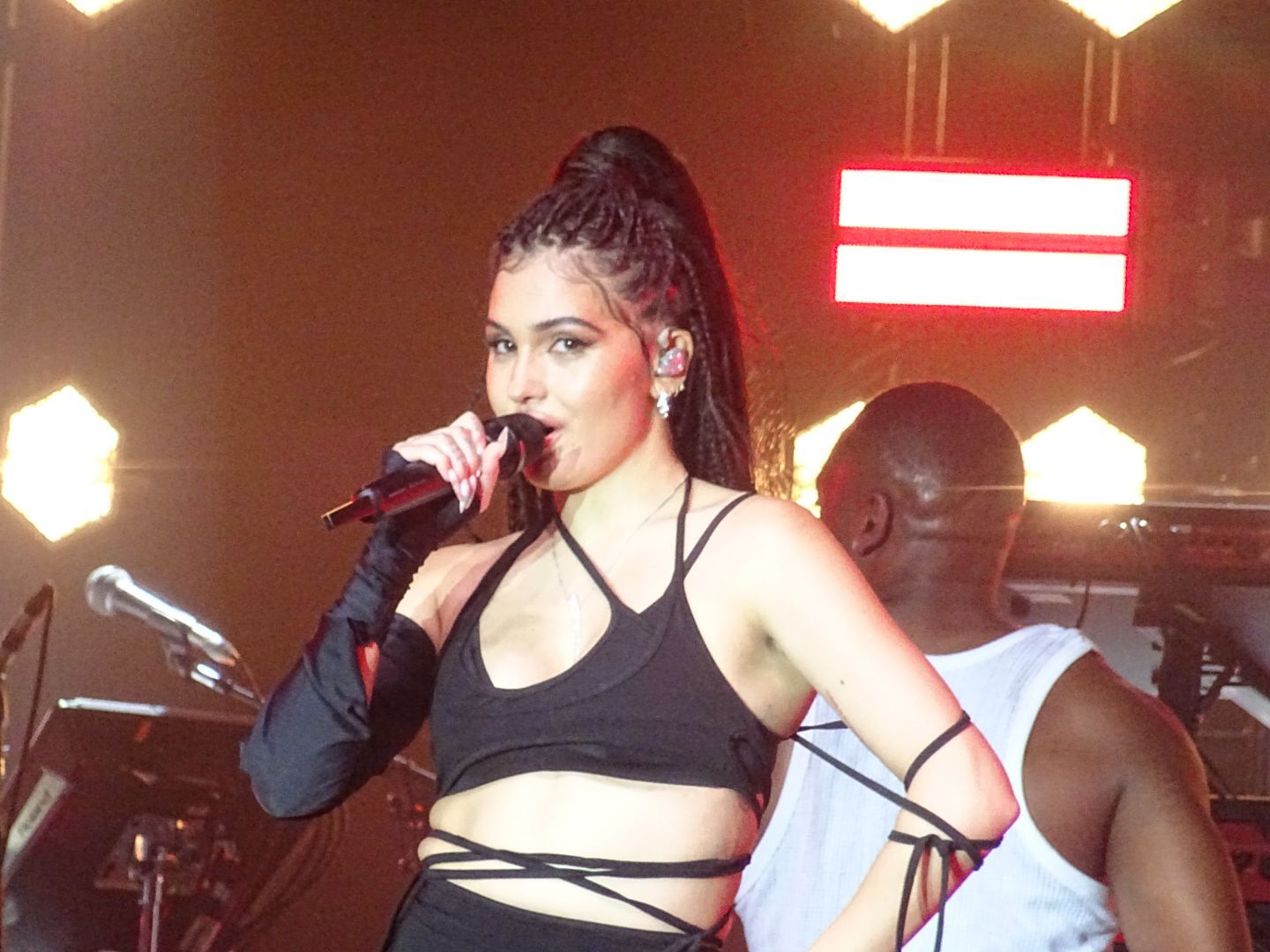 Mabel live at Somerset House Summer Series
Mabel ended this year's Somerset House Summer Series with a bang!
Since debuting on the scene with her low-key R&B jams, Mabel has managed to morph into one of the UK's most consistent bop stars. Fresh from releasing her long-awaited second studio album, About Last Night…, the 26-year-old BRIT Award winner made sure to feed the crowd with a diverse setlist.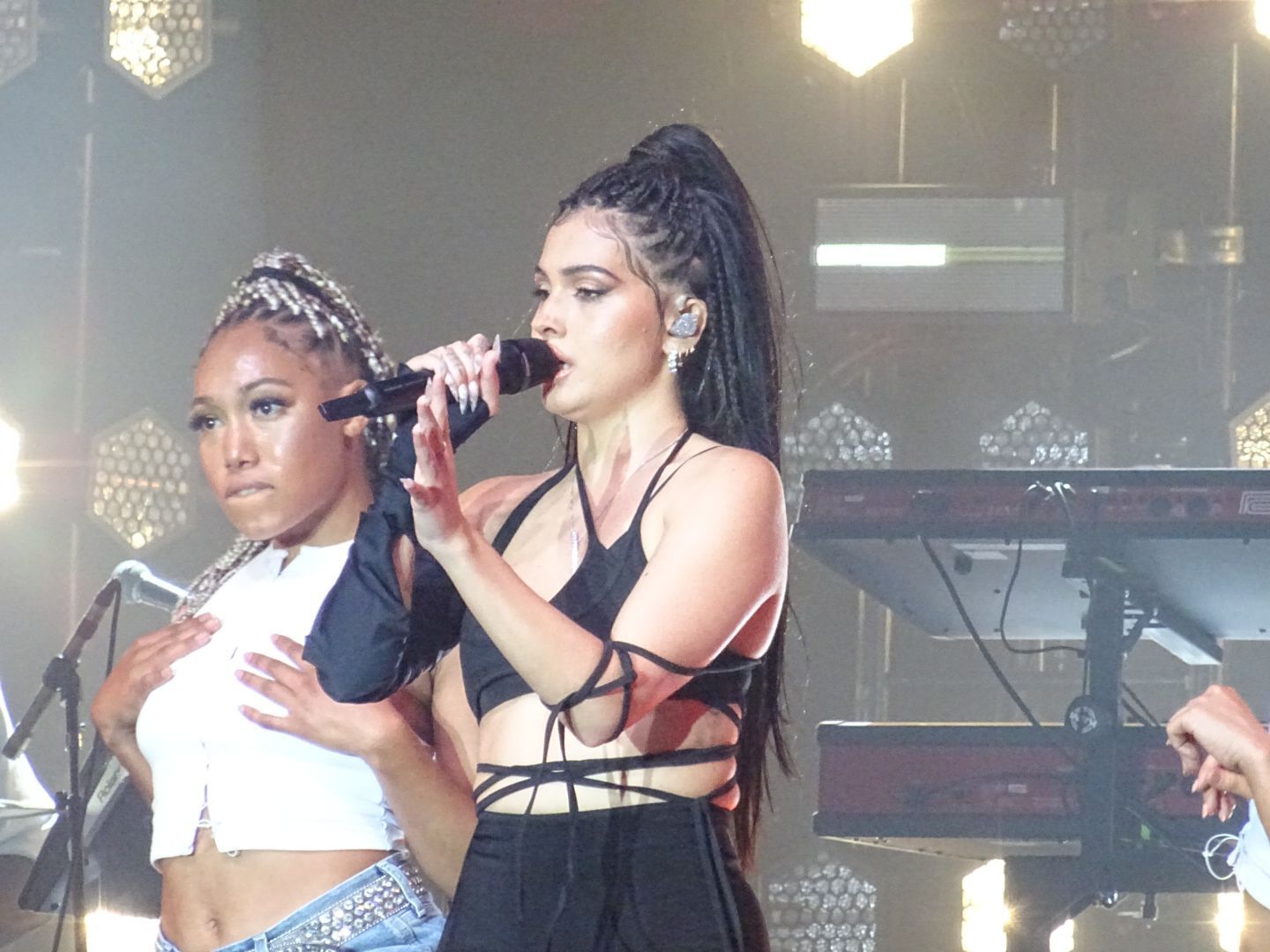 Entering the stage with her squad of dancers, Mabel kicked off her over one-hour performance with the sassy "Let Them Know," the single that introduced her new era. The hits didn't stop there, however. While giving high energy and vocals at the same time, Mabel proceeded with the songs that contributed to her becoming a household name — "Finders Keepers," "Fine Line," and "Boyfriend." Having only released her sophomore album just two days prior, the new material, some of which was performed for the very first time, was well received by a crowd who may have only known the hits. Halfway through, the singer took a break from the dance floor and stripped things back with an acoustic session. Joined by her two talented backup singers, the trio provided a three-part harmony when performing "Trouble," "Overthinking," and "OK (Anxiety Anthem)."
Immediately after, Mabel was re-joined by her dancers and continued the show with the substantial amount of hits she's managed to secure in the past five years – "God Is A Dancer," "West Ten," and "Mad Love," to name a few. Ending with her global smash, Don't Call Me Up, it's fair to say the audience got their money's worth.
Full setlist:
About Last Night… (intro)
Let Them Know
Finders Keepers
Bad Behaviour
Fine Line
Cigarette
Let Love Go
Crying on the Dance Floor
Boyfriend
Trouble (Acoustic)
Overthinking (Acoustic)
OK (Anxiety Anthem) (Acoustic)
Definition
LOL
Mad Love
Ring Ring
Good Luck
God Is a Dancer
West Ten
Don't Call Me Up
Follow Mabel via @mabel
For more info on Somerset House Summer Series visit www.somersethouse.org.uk
Words by Fabio Magnocavallo