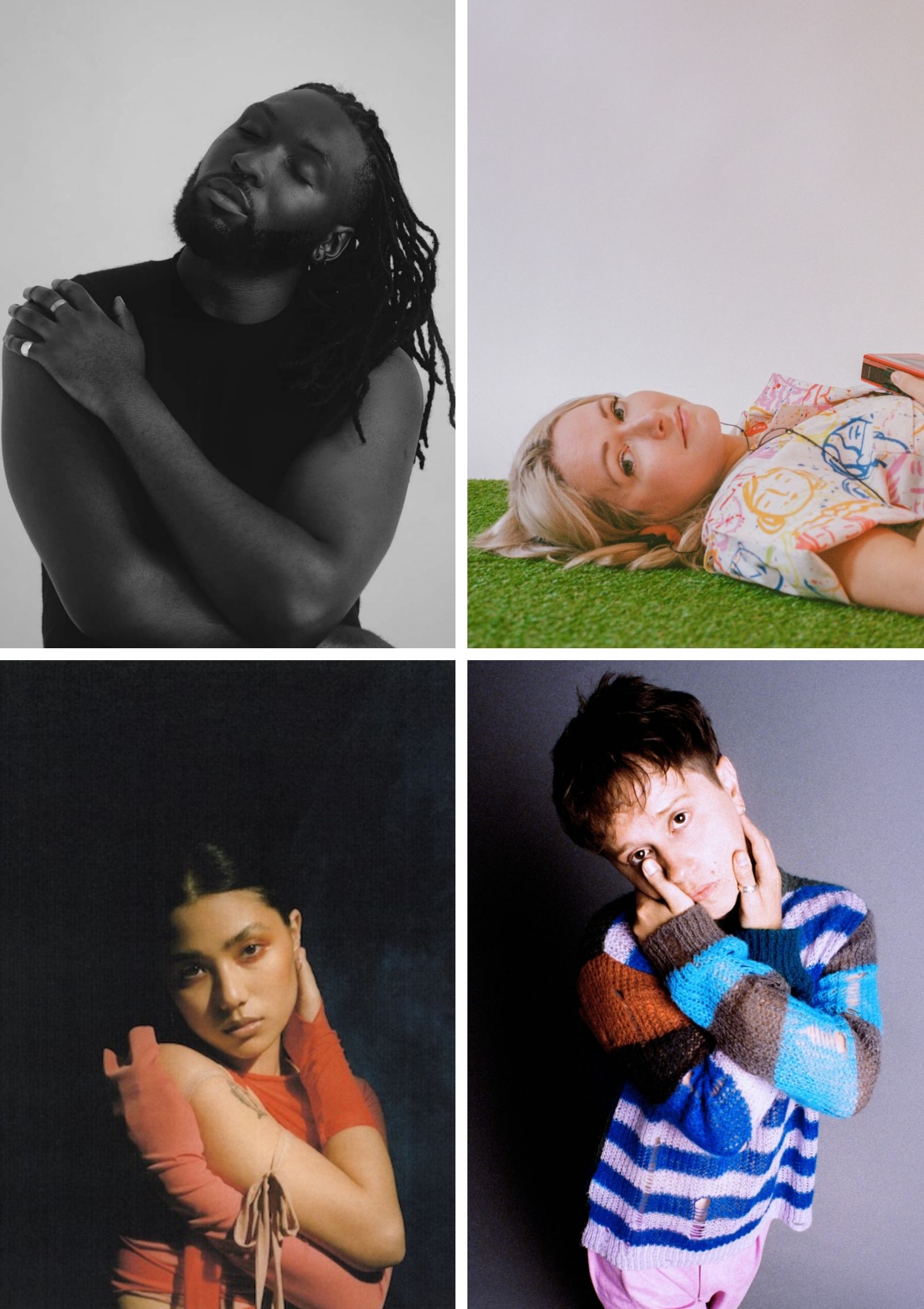 1883 On Rotation: Aibhe Reddy, spill tab, Man-Made Sunshine
The latest in new music from Saint Joshua, Ailbhe Reddy, spill tab, Man-Made Sunshine & more on this week's 1883 playlist.
On rotation this week is rising soul and R&B artist Saint Joshua. He's back with the lush single, Where Did It All Go Wrong. We spoke to the Londoner last year, you can read the interview by clicking here. Next up is Antigoni's latest release, Long Way Home. It's a tune that boasts a seductive beat, emotive lyricism and strong vocals. To celebrate the release, the north-London-based songwriter is playing a headline show at Camden Assembly on November 15th. Dublin artist Ailbhe Reddy is releasing her sophomore record Endless Affair in March 2023. To coincide with the announcement, Reddy has shared a teaser of the album via her latest single, Shit Show. It's an understated indie rock track focused on regret, cyclical bad habits and overindulgence. How about an energetic instrumental? OGO is the debut track from two-piece O. Comprised of drummer Tash Keary and saxophonist Joesph Henwood, the duo only use drums and sax via guitar pedals, amps and studio effects units, to create huge, danceable and heavy soundscapes. OGO is a quirky and infectious listen.
Elsewhere in the playlist, Essex-based four-piece She's In Parties have dropped another ethereal bop in the form of a new single, Cherish. It's the band's most upbeat track yet with driving guitars and soaring vocal harmonies. The band will be performing at The Great Escape Festival's First Fifty live event at London's Mothclub on November 15th. Don't miss out if you're in the area. The French-Korean-American artist spill tab has just revealed the effortlessly cool tune, CRÈME BRÛLÉE! It's a dynamic alt-pop gem with some seriously addictive vocals, sonics and guitar riffs. The forward-thinking artist is currently on tour with Wallows in Australia & New Zealand. You can expect to hear more from spill tab in 2023. The Nothing But Thieves frontperson Conor Mason has just unleashed his self-titled EP under the artist project, Man-Made Sunshine. Make sure to listen to Big off the EP. You can also read our new interview with Conor by clicking here. Finally, the talented artist Sandrayati is back with a new song, Suara Dunia. It's taken from the artist's forthcoming debut record, Safe Ground. Suara Dunia is an incredibly gorgeous track, so expect the album to be just as stunning when it releases in 2023.
Listen to all this and more via the playlist below.