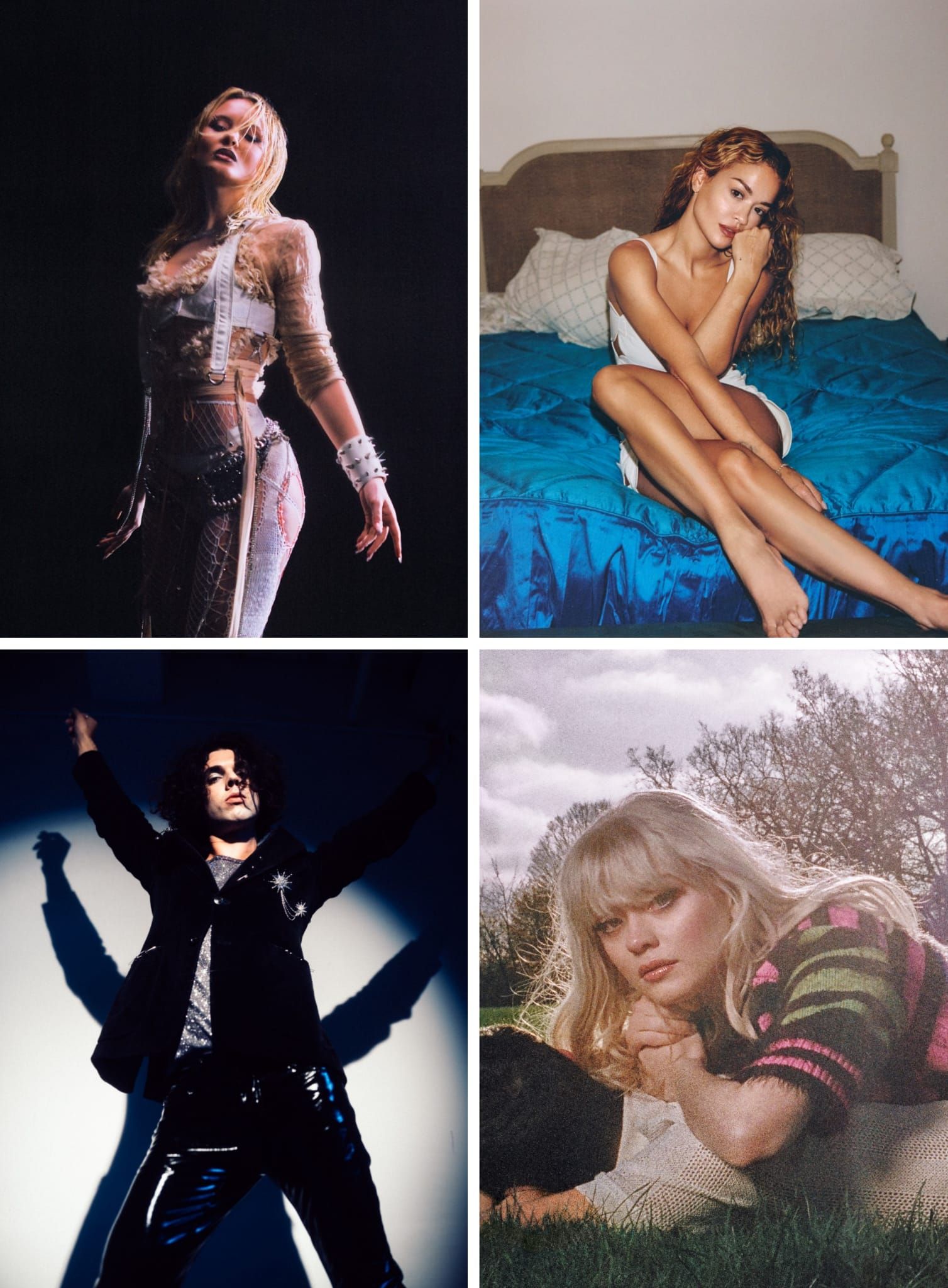 1883 On Rotation: Zara Larsson, Rita Ora, Micky James
The latest in new music from Zara Larsson, Rita Ora, Micky James, Maisie Peters & more on this week's 1883 On Rotation playlist.
On rotation this week is the brand-new single from the inimitable pop visionary, Zara Larsson. Can't Tame Her is an incredibly empowering and fierce track thanks to its pristine vocals, energetic swagger, and 80s synths. The Swedish songstress will be releasing her third international studio album in 2023. British Pop-star Rita Ora is back. Her new track is called You Only Love Me and it signifies the beginning of a new era for the acclaimed singer. The song itself is an upbeat pop anthem that thematically focuses on the vulnerability that can be felt at the start of a romantic relationship. You can expect a new album from the multi-platinum artist at some point in the near future. Next up is the emerging London-based artist, Szou. Last week the electro-pop musician shared her latest track, July. A song that was written about finding the strength to overcome poor mental health. The song is imbued with stellar vocals and electro-pop hooks. Now for a change of pace, Giant Party have dropped their latest music effort in the form of an infectious single, Find A Feeling To Share. It's an emotionally charged combination of irresistible synth-pop, slick vocals, and a driving drumbeat.  The four-piece has been making waves in London and it's all led up to the announcement of their debut album, Blue Hymn. Make sure to check out the project once it lands on March 3rd. The effortlessly cool Michael Shuman has shared the new GLU single, My Demons ft. Sarah Barthel of Phantogram. My Demons is a lof-fi hip-hop track with a fast flow. 1883 Magazine caught up with GLU last year, you can read the interview by clicking here.
Elsewhere on the playlist, you can find the NYC-based singer-songwriter, Micky James. His new tune New York Minute is vibrant, soaring, and a fun rollercoaster. Originally the song was a love letter to the city but it's changed to something more open-ended, meaning that anyone can interpret however they like. Micky James has spent the last few years cementing his success by supporting acts like The Struts, The Regrettes, and has also played numerous festivals. Don't sleep on this artist. If you need an undeniable bop then JORDY has you covered. He's just shared the new single Story Of A Boy. A song which sees the rising pop artist interpolate the story of Nine Days's 2000 hit Absolutely (Story Of A Girl) and the end result is sublime. His sophomore album, BOY, is out on April 21st. Finally, last but not least is the soon-to-be pop icon, Maisie Peters. Body Better is the first single to be taken from her anticipated sophomore album and it is utterly gorgeous. It's a perfect slice of pop thanks to its lush vocals and catchy melody.
Listen to all this and more via the playlist below.