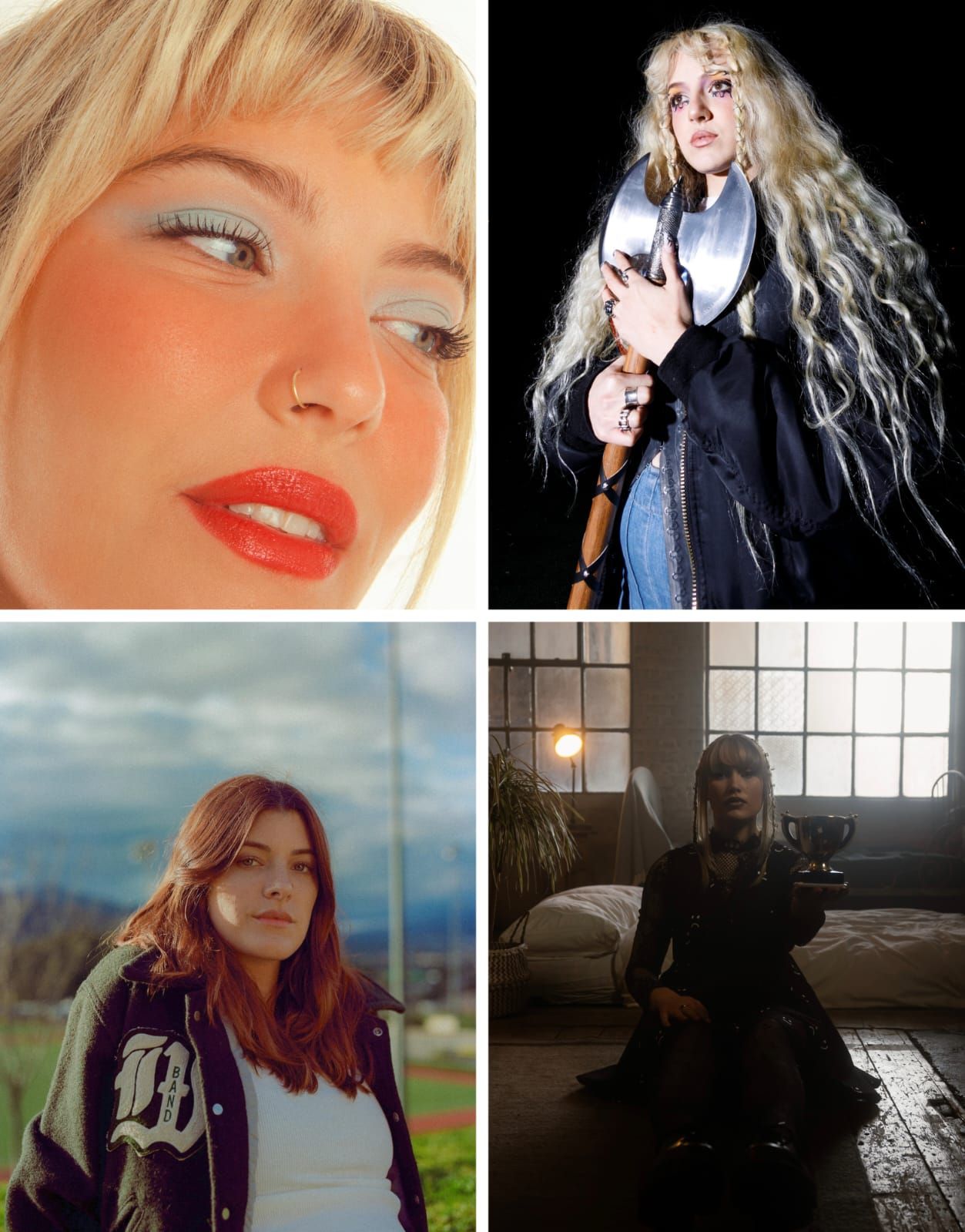 1883 On Rotation: Cate, Izzy Camina, Holly Blair
The latest in new music from Cate, Izzy Camina, Holly Blair, and Emilia Tarrant & more in this week's 1883 On Rotation playlist.
On rotation this week is Brighton-based rockers Royal Blood. The duo have just unveiled their new track Mountains At Midnight, taken from their forthcoming fourth studio record Back To The Water Below. As to expect with the pair, the single is another moody and thunderous rock & roll tune. If you're in the mood for an undeniable indie gem, you must listen to Gloria by The Snuts. It's the first track to be released on their own label, Happy Artist Records. It's a lush anthemic tune perfect for the coming summer months. The rising London-based pop artist Cate has revealed her new single Girlfriend today. Following a well-received performance at this year's Great Escape Festival and after tour dates with Maisie Peters, Cate is destined for big things. Girlfriend is full of effortlessly cool vocals and vibrant production qualities, go check it out! Izzy Camina is a bold and forward-thinking artist. The songwriter has just released the new EP, ANG3L NUMB3RS. Thematically the EP is a tongue-in-cheek commentary on mortality and focuses on some of her own experiences in relation to love, desperation, and a need to feel safe. Make sure you listen to the addictive drum and bass track, Wind Rushin.
Elsewhere in the playlist, the Grammy-nominated reggae artist Blvk H3ro has returned with a new song entitled Good Body. On Good Body Blvk H3ro is accompanied by the likes of African DJ Blaq Pages and renowned producer, Soko7. The end result is an irresistible bop that you'll have on repeat constantly. Speaking of collabs, Alté pioneer BOJ is back with Soak Garri, a new track that features Knucks & Tay Iwar. The track itself has soulful melodies, silky vocals, and intoxicating beats on display. Go check it out now. Next up is South London-based artist Santino Le Saint. His new tune who knew? Is a sleek and minimalistic track with lush vocals. Santino Le Saint's new EP new material is out June 16th. Emilia Tarrant has just dropped the new tune Worst Boyfriend Award. It's a glorious concoction of dreamy vocals, glorious synths and pristine production. You can catch Tarrant performing a headline show at Heartbreakers in Southampton on July 29th. Finally, LA singer-songwriter and filmmaker Holly Blair has revealed her debut EP, One Step Away Is Too Far. The extended play is full to the brim with gorgeous alt-pop sonics, slick vocals and interesting themes. From start to finish it's a stunning body of work which will undoubtedly cement her status as one to watch. Listen to EP track Where You Are now, it slaps.
Listen to all this and more via the playlist below.