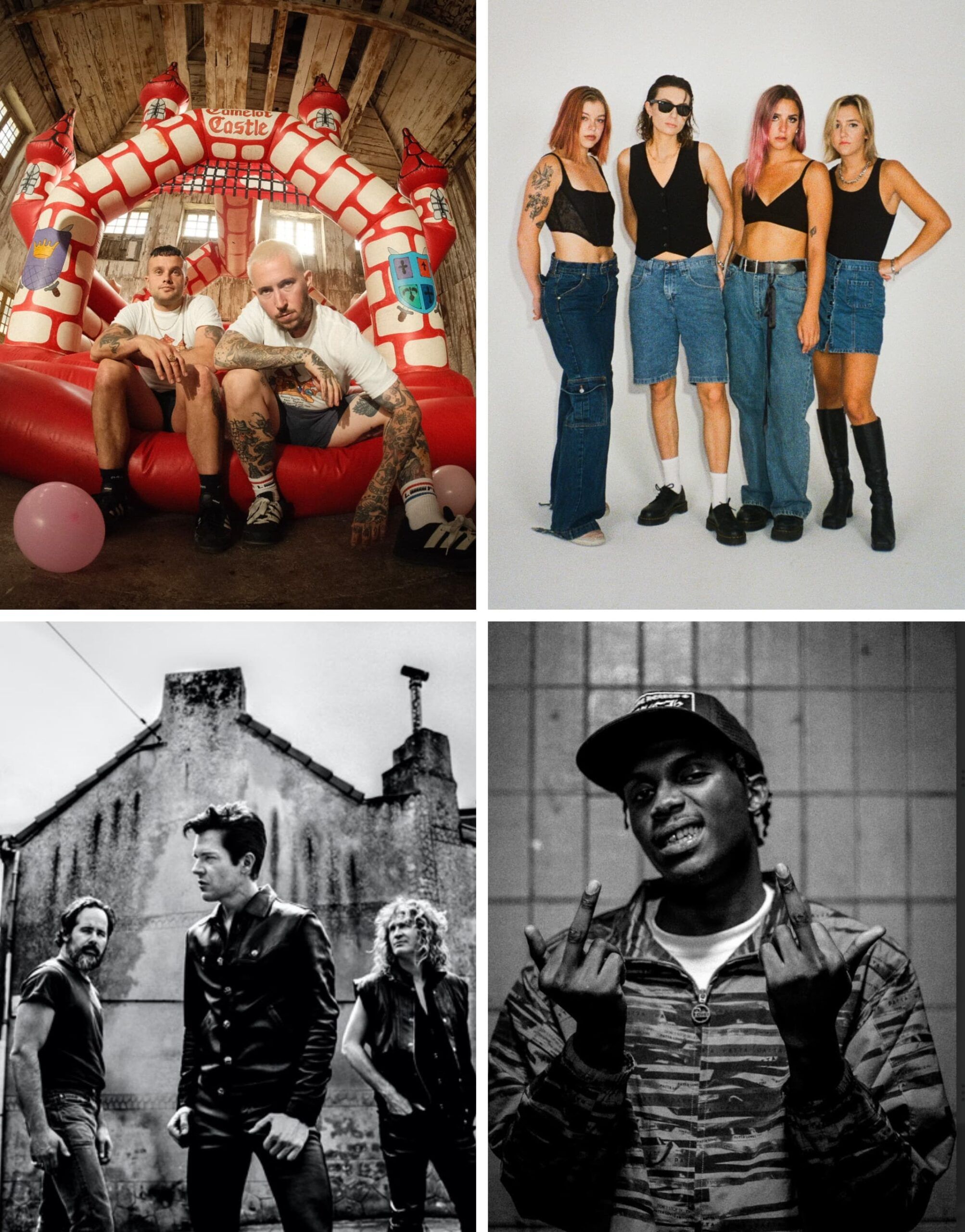 1883 On Rotation: SOFT PLAY, The Beaches, Twyce
The latest in new music from SOFT PLAY, The Beaches, The Killers, Twyce & more in this week's 1883 On Rotation playlist.
On rotation this week is the comeback single from the UK rock duo, SOFT PLAY. Previously known as Slaves, the two-piece have shared the snarling tune, Punk's Dead. It's an exhilarating return to form after  duo's lengthy hiatus. You can catch SOFT PLAY at Reading & Leeds Festivals this weekend. Sid Simons is a Brooklyn-based songwriter with a brand new single out called Three Days. Thematically, the song explores a couple that gets together and after a short period of time they both realise they're not expecting the same things from this romantic entanglement. The song itself is a vibrant and upbeat experience. The rising star will release his debut record, Beneath the Brightest Smiles, in early 2024. Next up is the Canadian four-piece band, The Beaches. What Doesn't Kill You Makes You Paranoid is their latest musical offering and it's an effortlessly cool slice of indie-rock. The single is lifted from the group's forthcoming new LP, Blame My Ex which lands September 15. Don't sleep on this band. The Killers have returned today with an entrancing song entitled Your Side Of Town. It's the group's first release since 2022 and it's a riveting synth-laden single with that signature Killers sound. Flowers and co will headline Reading & Leeds this weekend before they head to perform shows in Scotland and Northern Ireland next week. 
Elsewhere in the playlist you can find the dulcet tones of Canadian artist Miranda Joan. The singer-songwriter has shared the track, Kiss A Stranger. The strings, minimalistic production qualities and serene vocals are utterly gorgeous. Joan's new record Overstimulated is set to release on November 10. If you need an anthemic dance track to soundtrack your nights out, then DJ Jodie Harsh has you covered. Like It Like That is an energising release which samples the iconic The Sunshine Band. The end result is a groovy disco house track. Twyce is a promising new rapper from South-London. The artist has recently shared the melodic earworm, Prouda You. The song boasts slick flows and acts as the follow-up from his previous viral hit, Of Course. You can also catch a new freestyle from the artist called My Name's Twyce on YouTube. Finally, the French-born vocalist and producer COUCOU CHLOE has shared a new single. Ice Castles (featuring Matt OX) is a slow burning avant-garde tune primed for dance floors. Chloe's new project FEVER DREAM drops September 27.
Listen to all this and more via the playlist below.