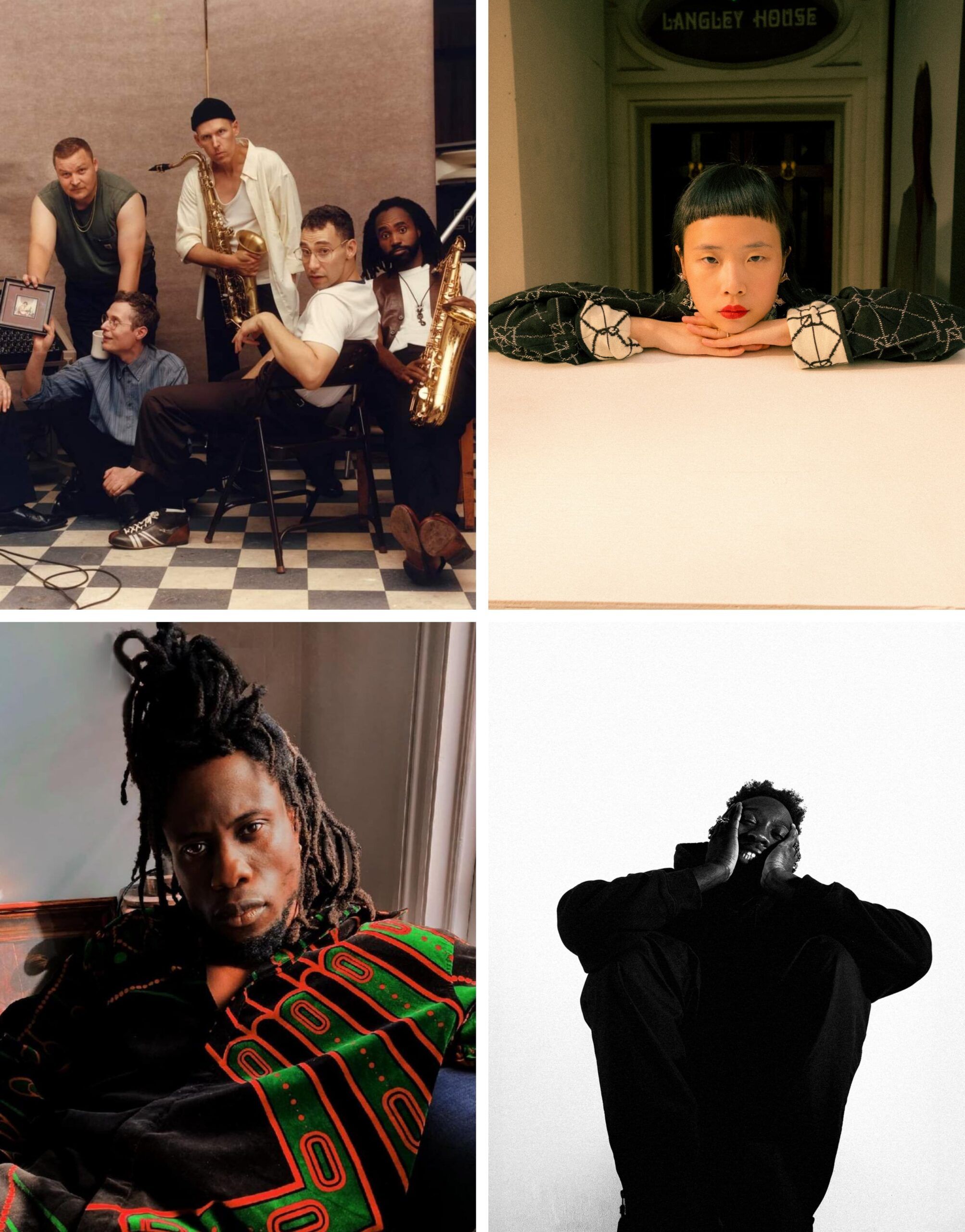 1883 On Rotation: Bleachers, Merry Lamb Lamb, Obongjayar
The latest in new music from Bleachers, Merry Lamb Lamb, Obongjayar, Kelvin Krash & more in this week's 1883 On Rotation playlist.
On rotation this week is the brand new single from Bleachers. Modern Girl is a stomping, feel-good tune with fun vocals and a driving beat. The band's frontperson Jack Antonoff is an incredibly creative musician, so expect to hear more from the artist in the future. Next up is the indie-rock band, The Vaccines. Justin Young and co have just announced their sixth studio album Pick-Up Full Of Pink Carnations. The record releases January 12th and the first single to be lifted from it is called Heartbreak Kid. It's a slice of pure euphoria. Norway's Delara is a rising talent. She's just dropped the moody alt-pop track Didn't You Know and it makes for one infectious listen. The track is currently used on one of the country's biggest shows, Gangs Of Oslo. Joey Maxwell is a name you need to take note of. The singer-songwriter pens intoxicating indie tracks and his new single shoelaces is a prime example of his talent. The song thematically tackles social anxiety and has a frantic beat. His new EP don't know how to feel about this lands on October 19th.
Elsewhere in the playlist you can find Merry Lamb Lamb. A London-based artist on the rise. Her new single Empathy is a bold electro-pop track with silky smooth vocals.Make sure you keep an eye on this artist. Obongjayar is a Nigerian artist who doesn't miss. His new single Who Let Him In features effortlessly cool vocals and production with a dance-worthy beat. You may recognise the songwriter as he previously appeared on Little Simz's track, Point And Kill. Swae Lee and Stefflon Don have teamed up on a new collaboration called Run Through. It's a melodic rap track with slick production from Diego Ave. The collaboration came about when industry insider The Plug linked the pair together. Rapper and producer Kelvin Krash has recently released his debut album, Harsh. The artist is mainly known for producing the likes of Skepta, Giggs and many other well known rap artists. However, his new album highlights that he does deserve to be an artist in his own right. Listen to album track Get A Grip featuring A$AP Rocky. Finally, make sure to check out Emily Burns' stunningly emotive new track, Balcony Floor.
Listen to all this and more via the playlist below.