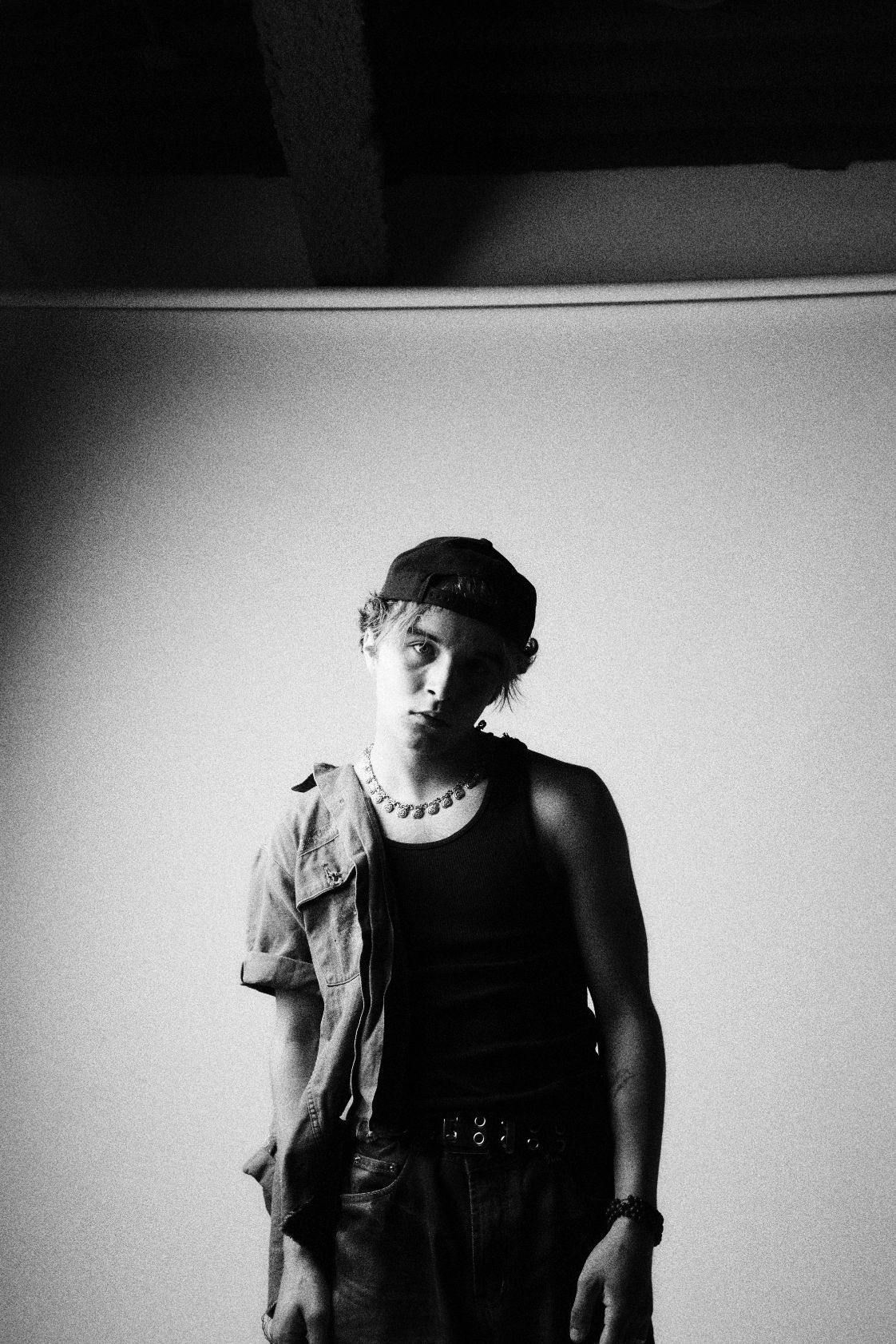 On Tour with Rowan Drake
Alt-pop artist Rowan Drake takes 1883 Magazine behind the scenes of his latest tour.
With over 30 million streams, Rowan Drake is a true one to watch. Hailing from Ithaca, New York, Drake began songwriting at 15 — finding solace and strength in songwriting and using it as a cathartic and moving outlet for him to process his feelings. Since then, he's gone from hit to hit, crafting atmospheric songs like "Dear Ella" and confessional tracks like "Abandonment Issues." Now he's based in Los Angeles, a move he made shortly following his high school graduation as a way to pursue music.
Now, on the heels of the release of his latest single "Still as the Night" and a number of dates across the West Coast, Rowan Drake takes 1883 Magazine on tour with him, sharing intimate photographs of some special moments at each gig.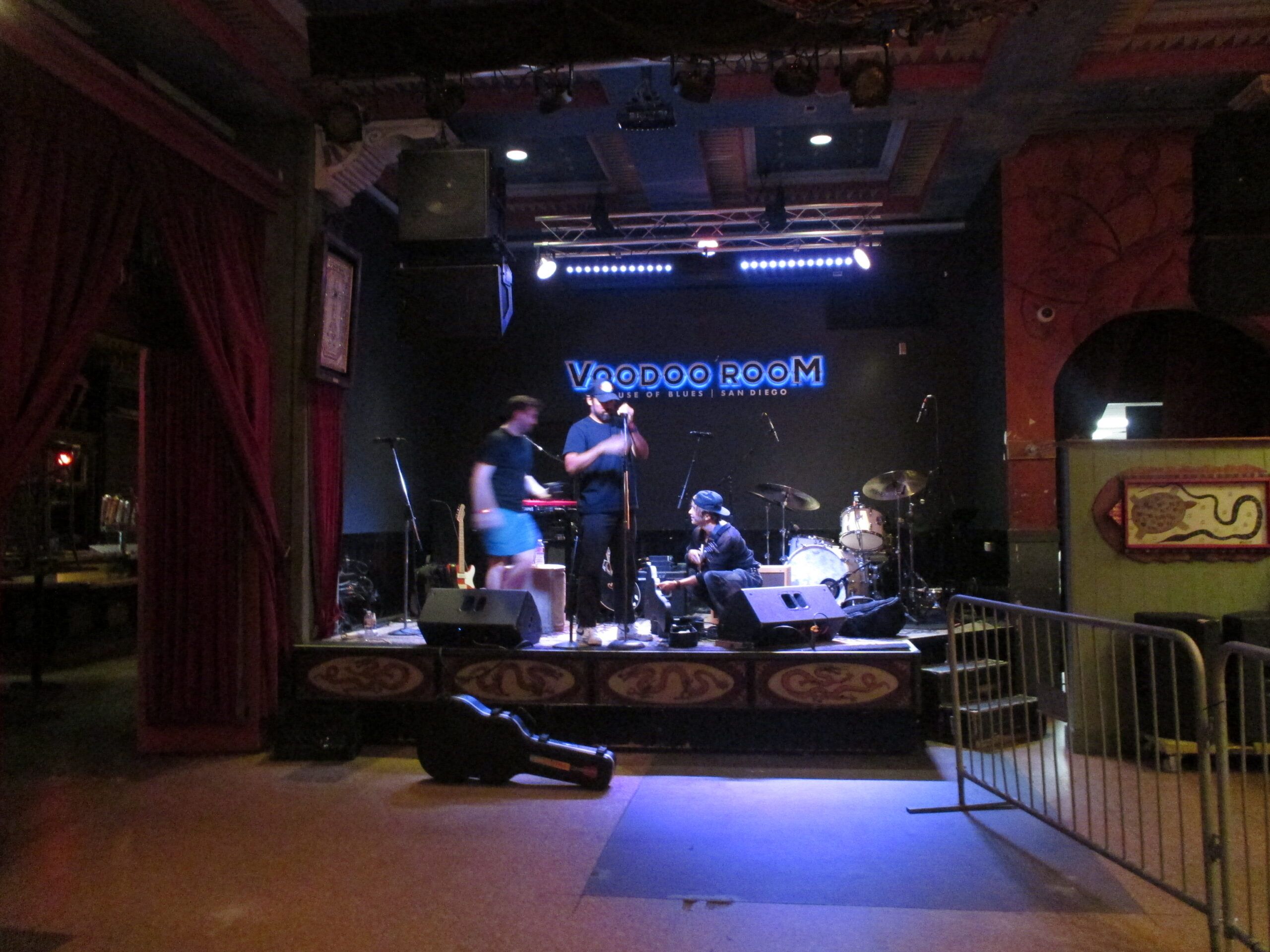 Getting ready for you in San Diego (my first real show).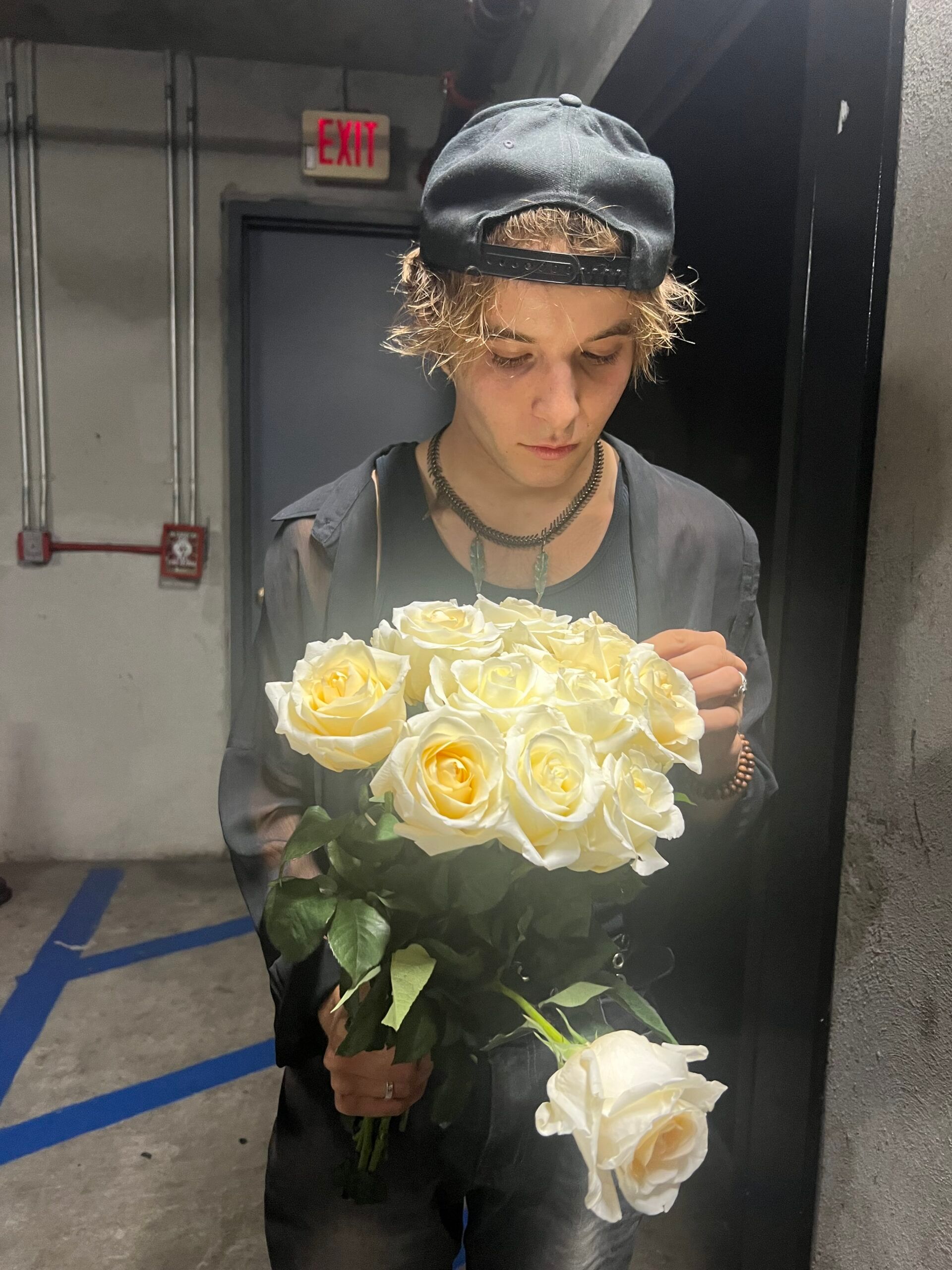 Roses for the folks who were sweet enough to wait in line.
Signing a bunch of photos of some guy.
Your beautiful faces.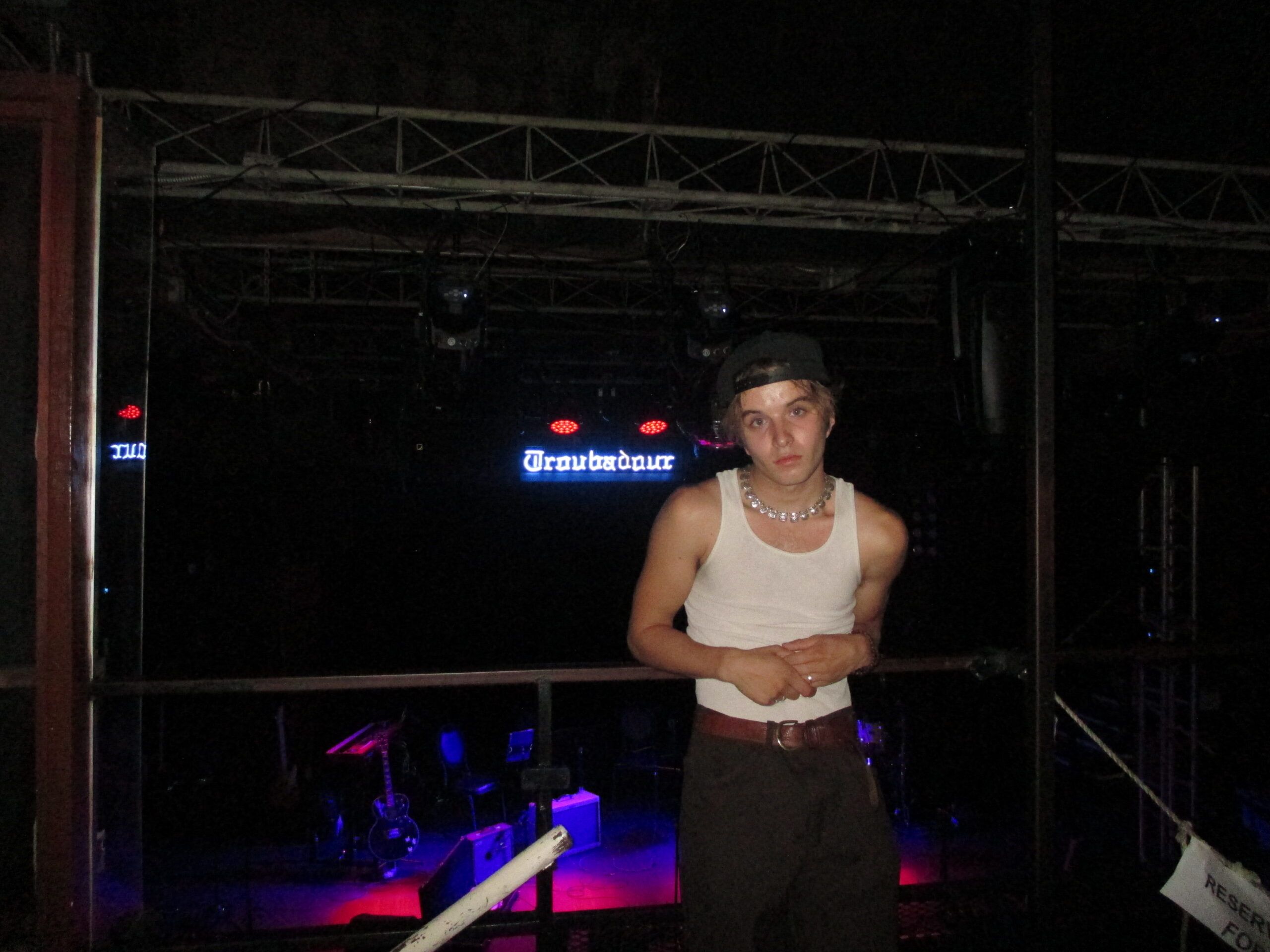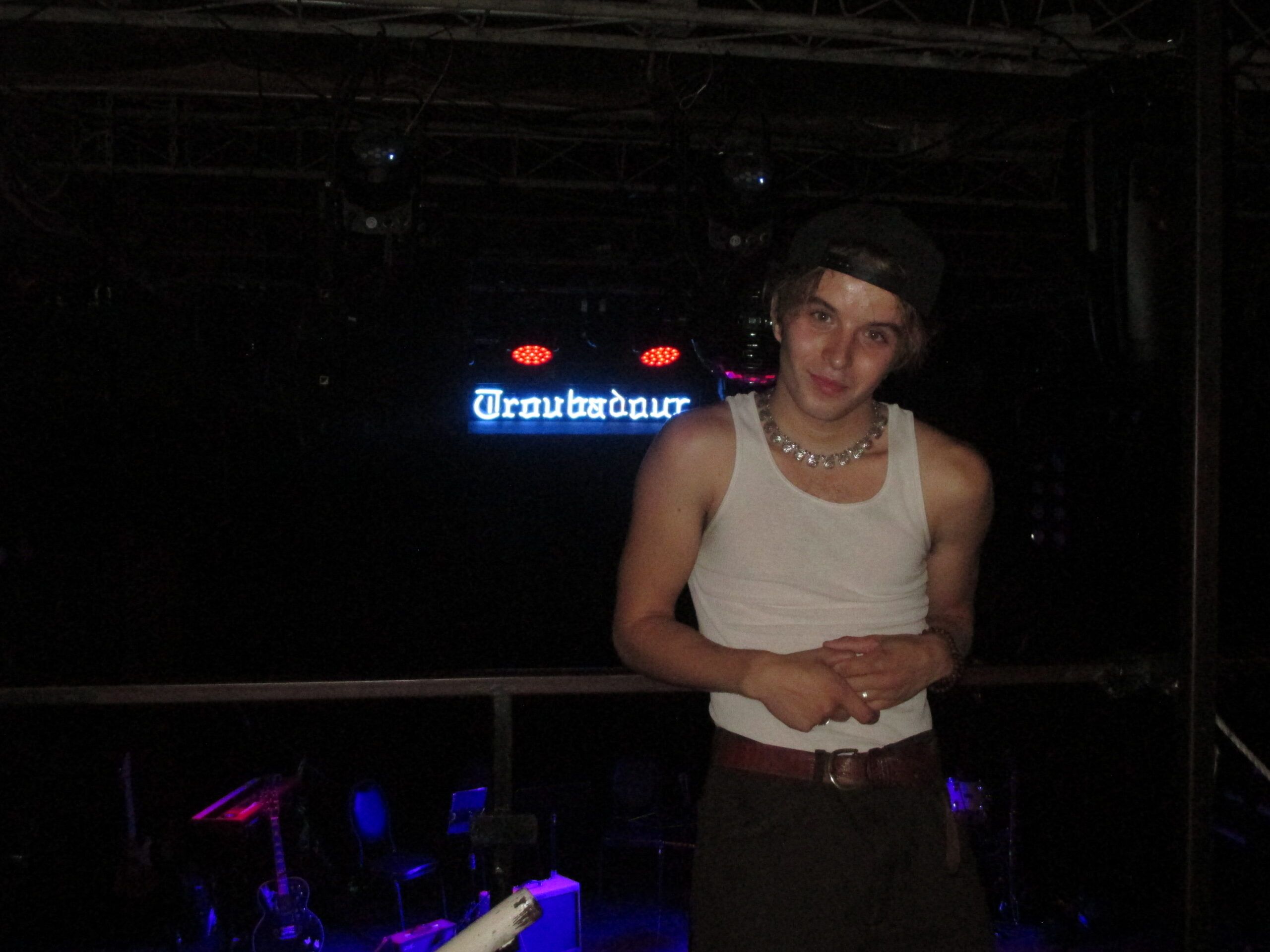 Before the show at the Troubadour…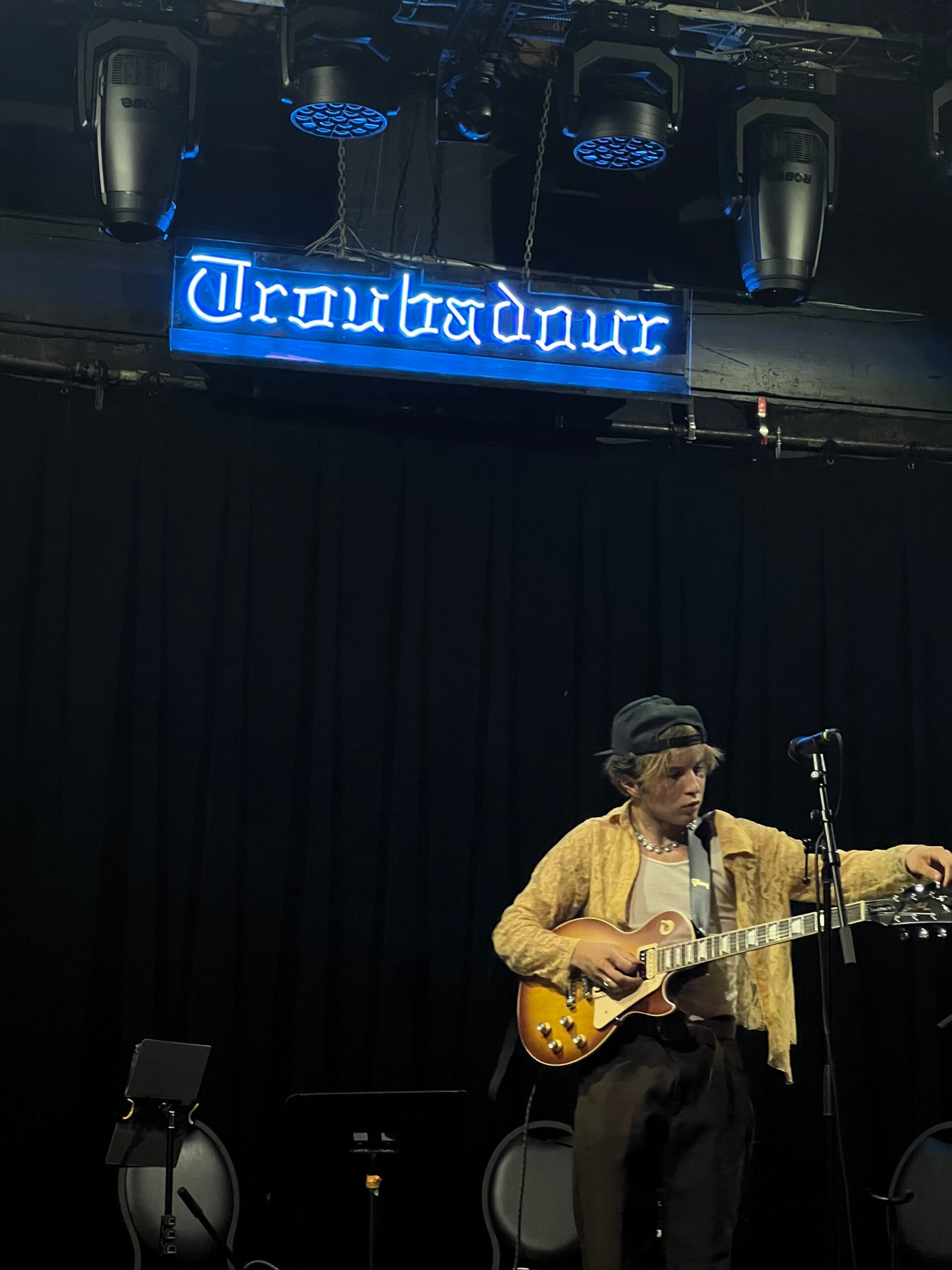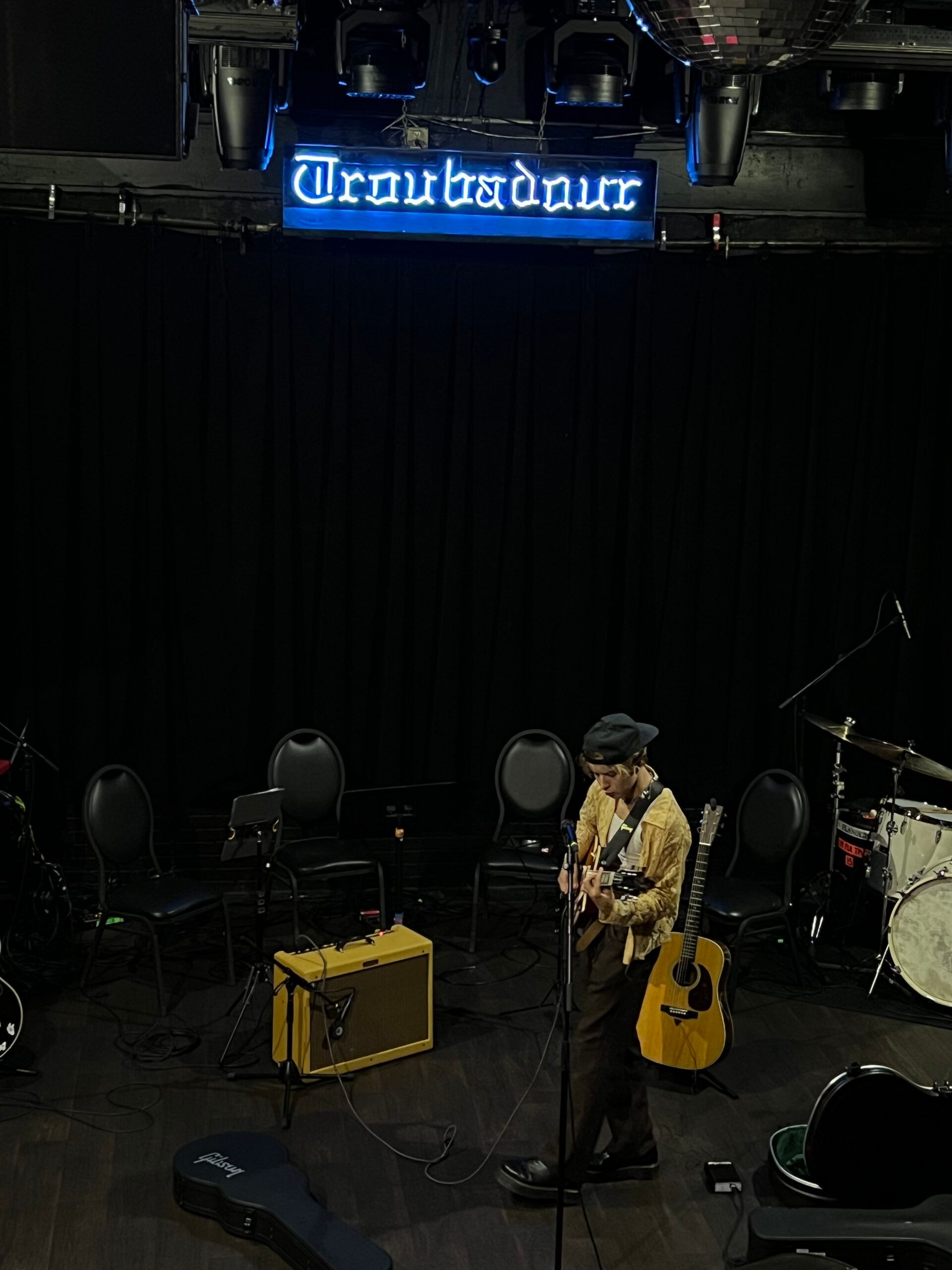 Soundcheck (I was probably asking for more reverb).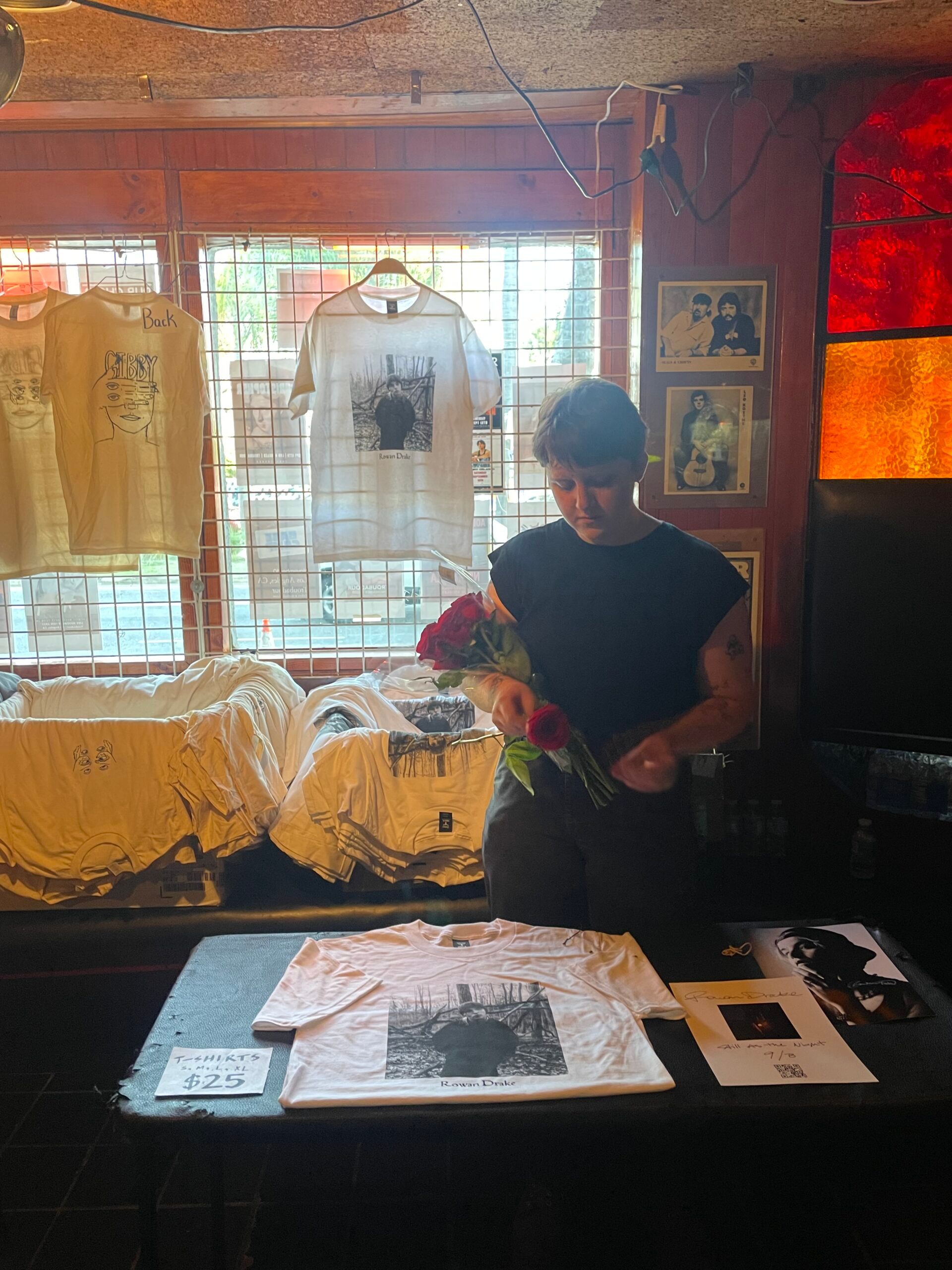 Blakely making the merch table look beautiful.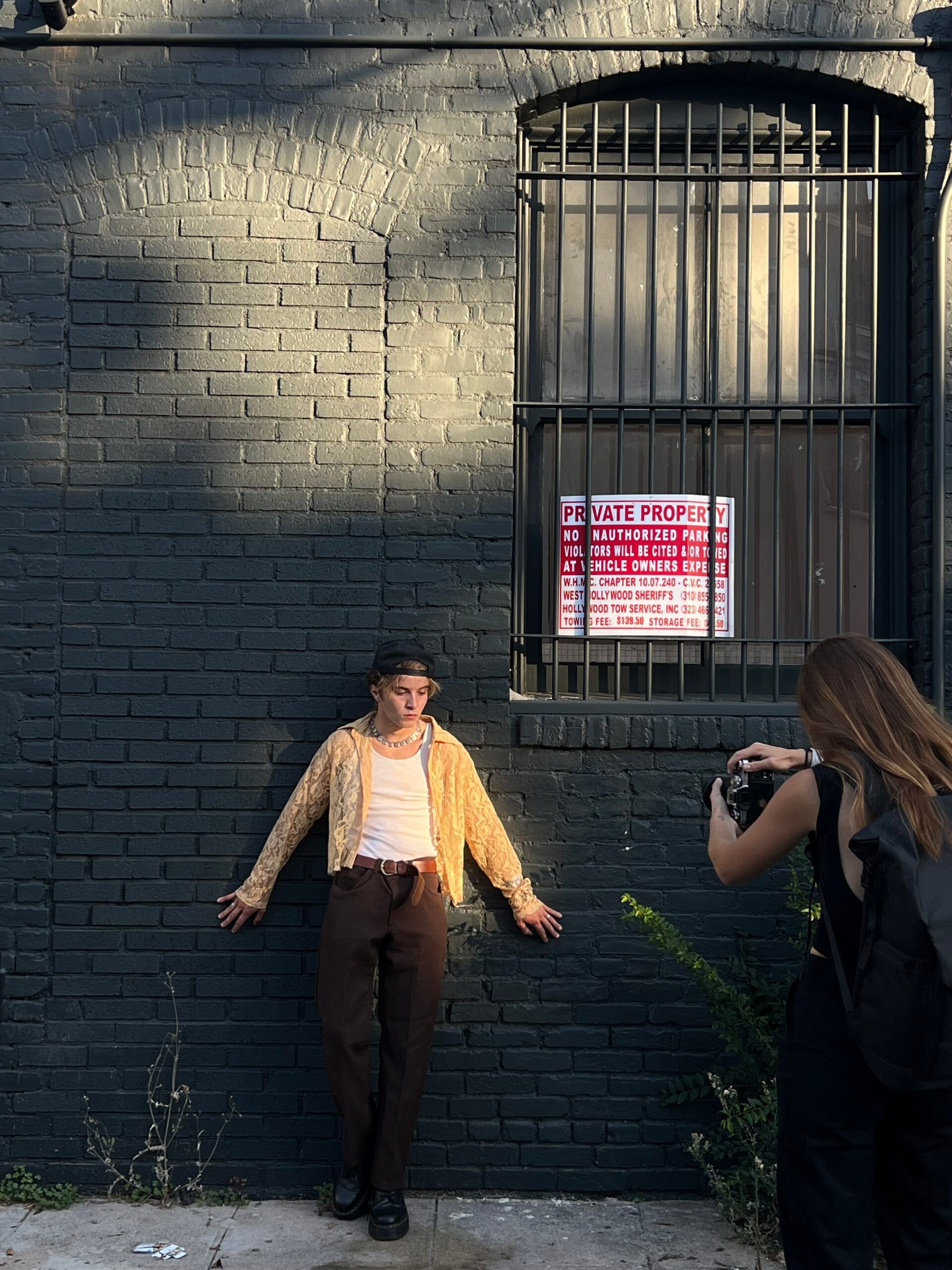 Looking a little too serious for a magazine.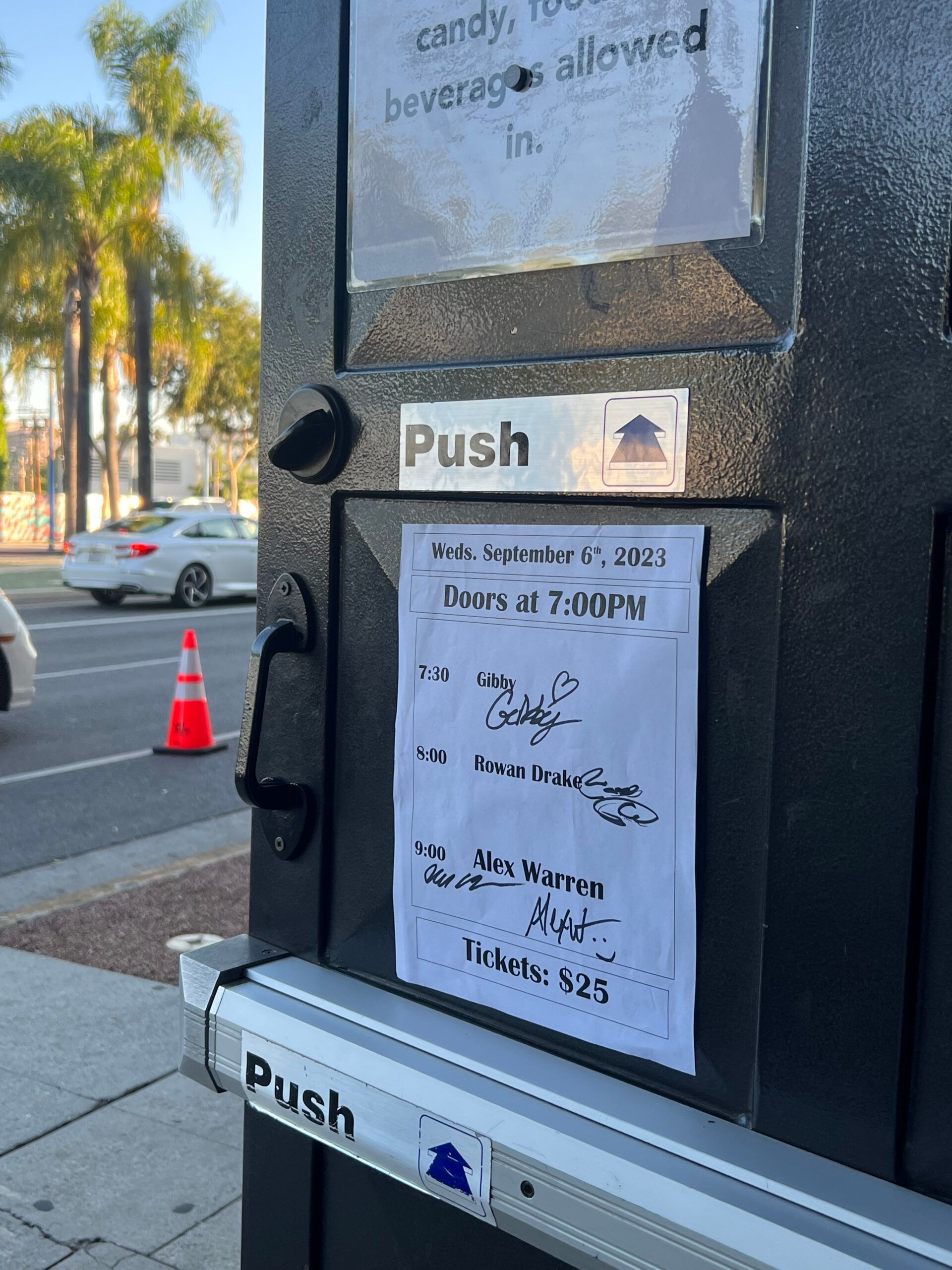 Honored to play with Alex and Gibby, legends.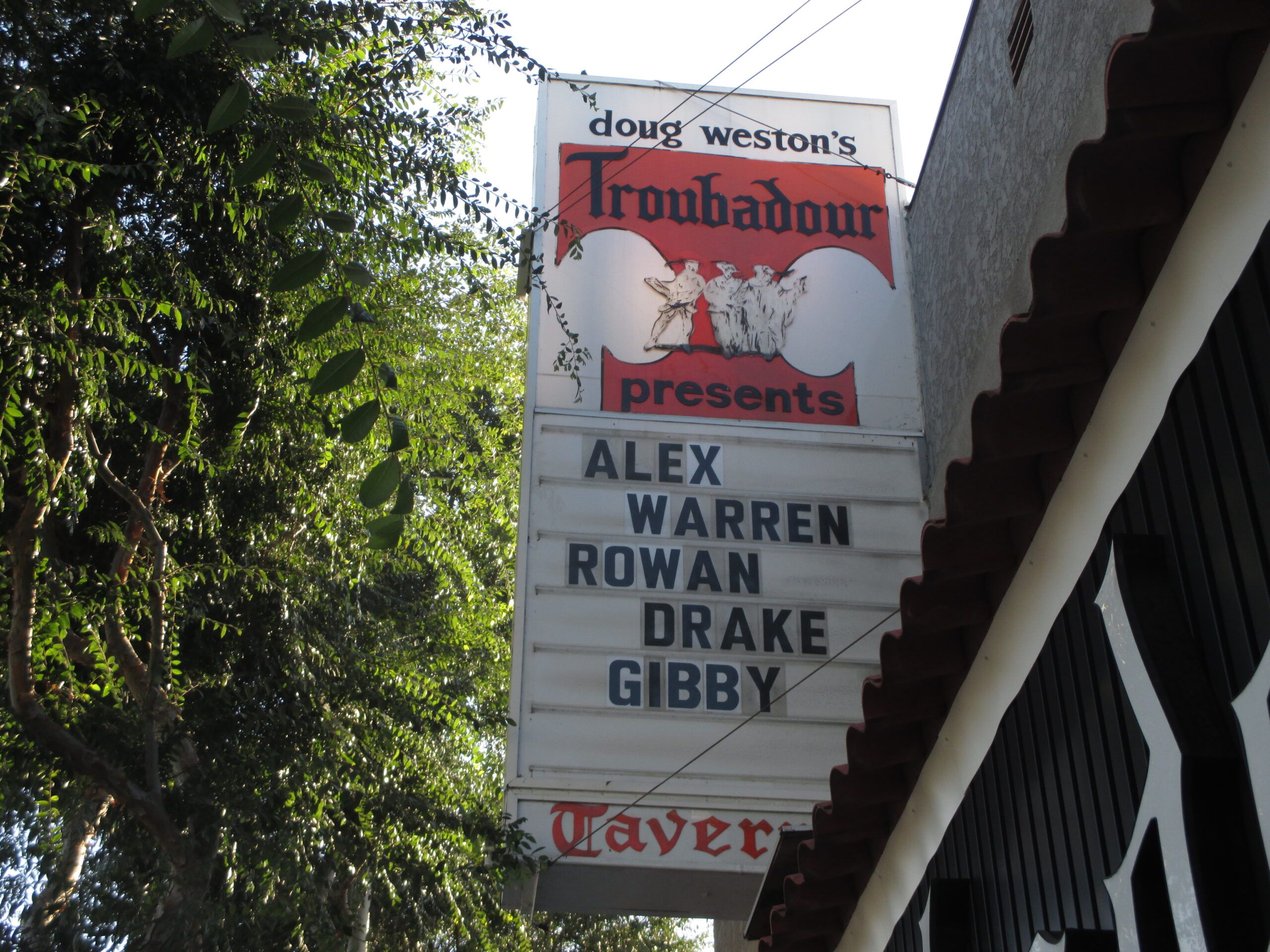 It was strange to see my name up there but it felt right. I'm looking forward to more of these.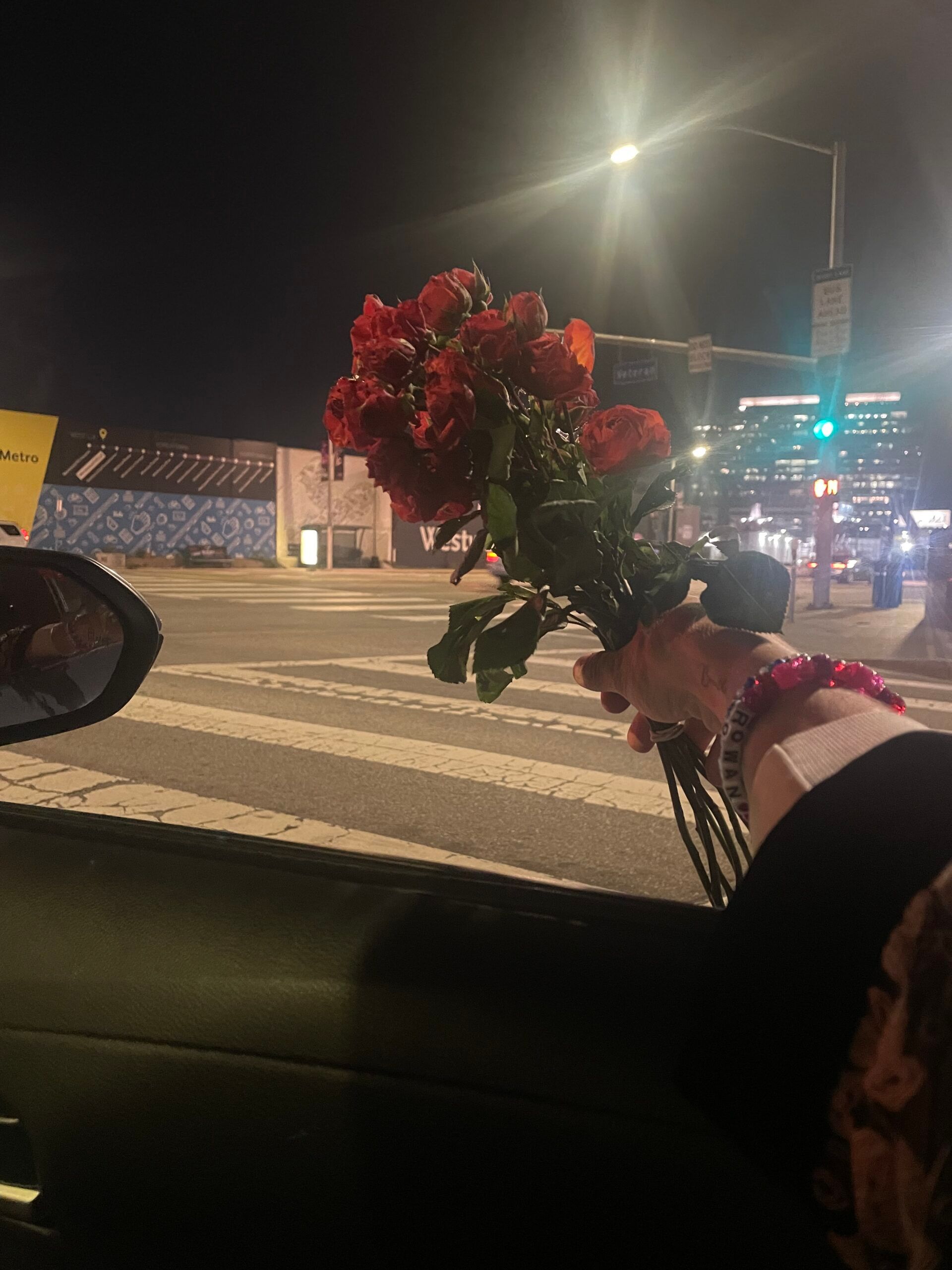 The drive home after the last show.
Thank you Gabby & Eden for the gift.
I will never forget it.
Still as the Night is out now.