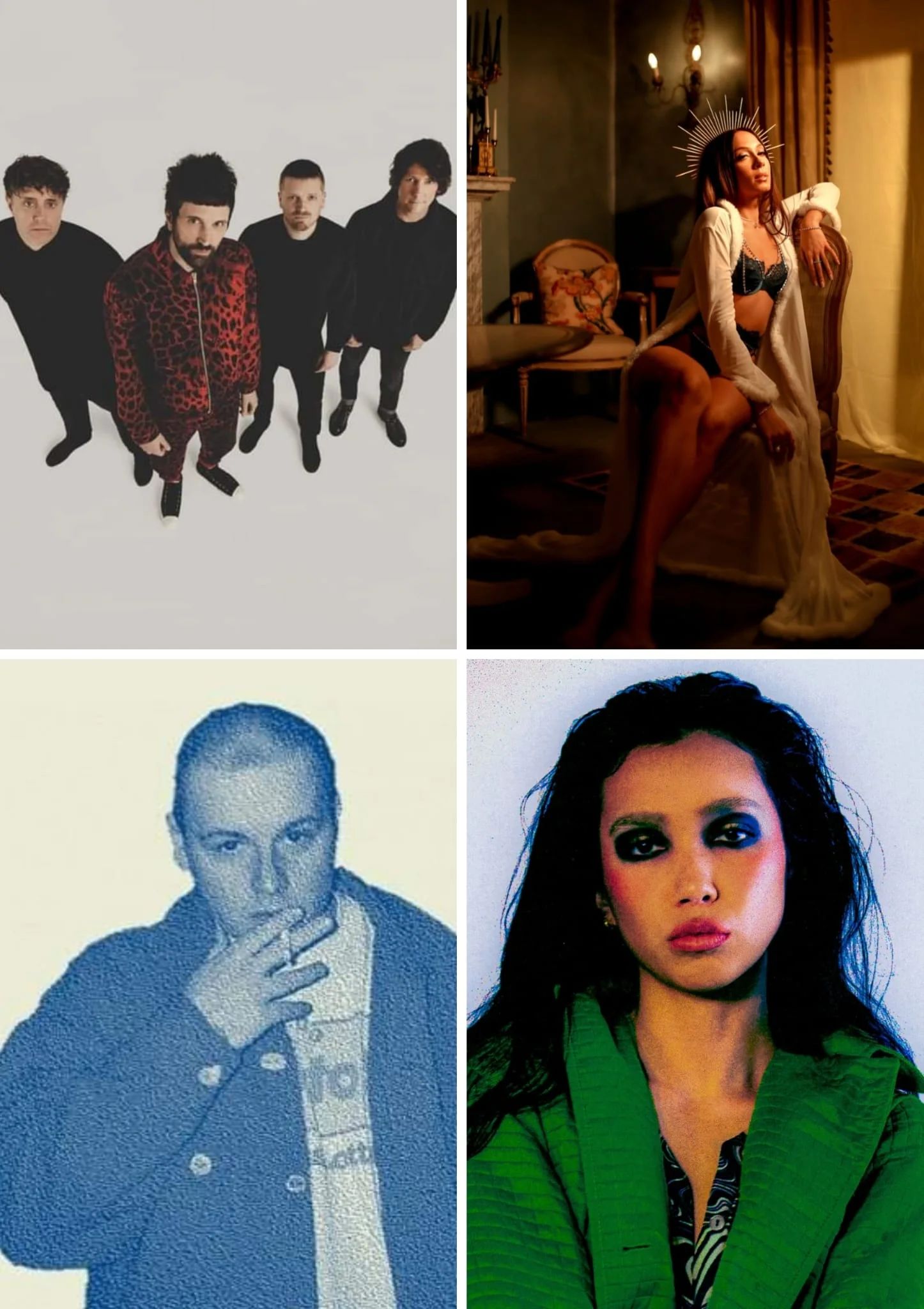 1883 On Rotation: Kasabian, Morgan Munroe, Wallice
The latest in new music from Kasabian, Morgan Munroe, Wallice, Tommy Newport, and more on this week's 1883 playlist.
On rotation this week is the excitingly fierce new single from Leicester's second sons, Kasabian. Now with the badass Sergio Pizzorno taking the reins as frontman, the new track Scriptvre is one hell of a comeback song that proves the naysayers wrong. It's taken from the band's forthcoming new album The Alchemist's Euphoria which is out August 5th. The world-dominating superstar Doja Cat has dropped the melodic and bouncy bop Vegas. It's taken from the forthcoming and highly anticipated biopic about the king of rock and roll, Elvis. Interestingly Doja's tune incorporates Presley's Hound Dog in the most interesting way. The film is out June 24th. After first gaining buzz with his 2018 debut LP, Just Be Ironic, Tommy Newport has just unveiled his new track Calabasas. Throughout the single, you can find smooth vocals, a grooving rhythm and slick production. The Snuts have revealed their sublime new track End Of The Road featuring Rachel Chinouriri. From its production and delicate strings to the vocal duet, it's a gorgeous song through and through.
Elsewhere, you can find the new single from London-based singer-songwriter Morgan Munroe. Mutual is filled with lush vocals, soulful soundscapes and relatable lyricism. Thematically, the song captures the essence of a relationship that has run its course yet the ex-lovers are holding on so no one else can have them. American alt artist, Wallice has just unleashed their new EP 90s American Superstar via Dirty Hit Records. It's an EP based on the artist envisioning herself as a fictional celebrity, and the EP charts her rise and fall. Listen to the EP closing track Funeral, it's a fantastic slice of indie goodness. Finally, previous 1883 cover star, Dermot Kennedy, returned with a new single today.  Something To Someone features all the hallmarks of a classic Kennedy tune, it's got serene vocals, a driving beat, and bright production. You can catch Dermot Kennedy on a run of UK and Ireland shows in June.
Listen to all this and more in our playlist below.