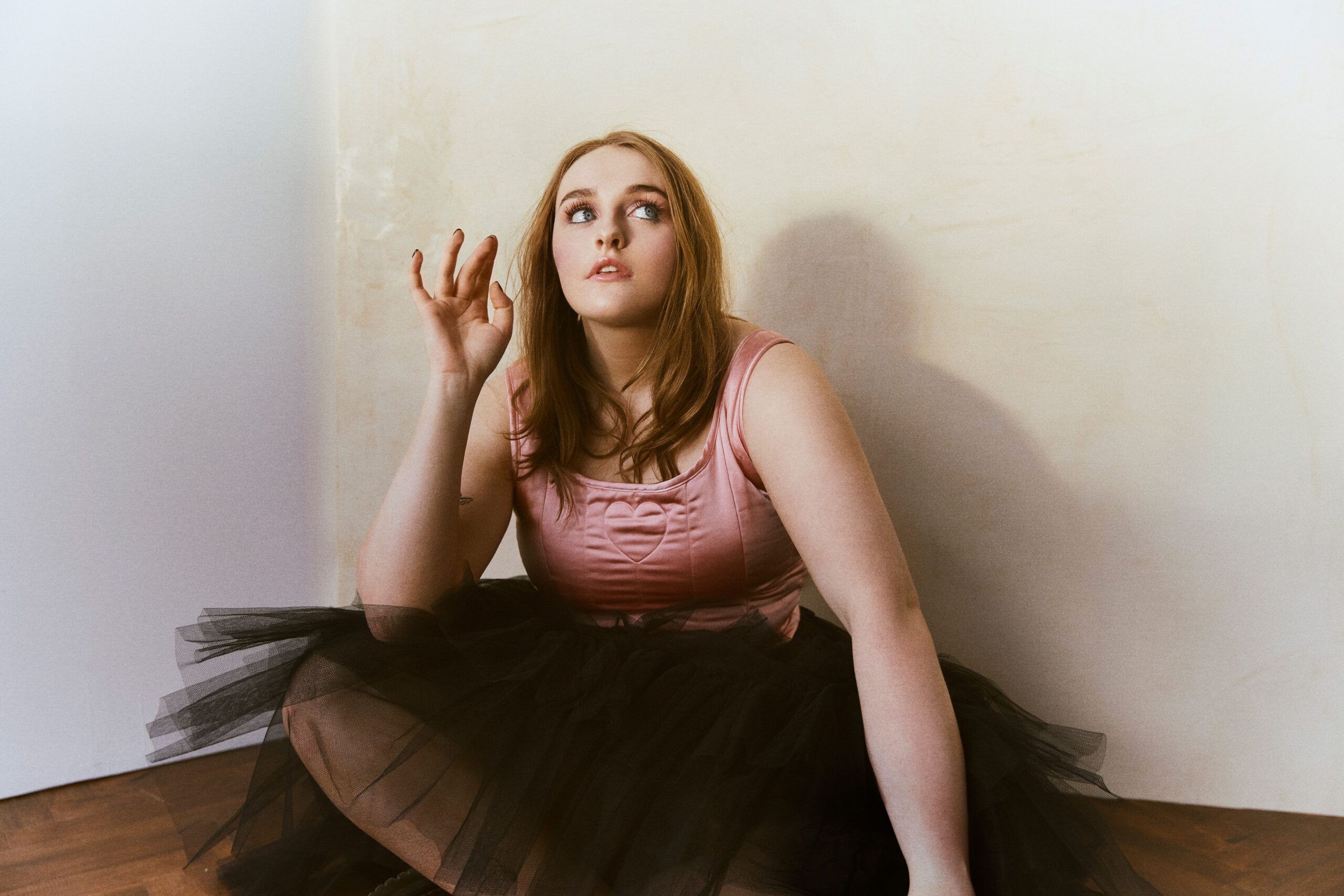 1883 On Rotation: The Nell Mescal Playlist Takeover
The fast-rising star is taking over this week's 1883 On Rotation playlist.
Nell Mescal is a singer-songwriter that hails from the town of Maynooth in the republic of Ireland. The 20-year-old first put out her debut single Missing You in 2020 and since then the promising talent has continually gone from strength to strength. Mescal has amassed a huge amount of support from tastemakers, gained a steadily growing fanbase, and opened for the likes of HAIM and Florence & The Machine. Last year, 1883 Magazine's Editor, Kelsey Barnes, spoke with the artist and stated that she is one of Gen Z's prime examples of a songwriter that can easily capture "the attention of listeners through their empathic lyrics and universal themes." Kelsey is most definitely right (you can click here to read the interview). All you have to do is take a listen to Nell Mescal's latest track, Teeth. It's a seriously impressive track which shows off her gift of penning heartfelt indie songs.
To celebrate the release of Teeth, Nell Mescal has taken over this week's 1883 On Rotation playlist, curating a list of tracks she dearly loves.
Teeth – Nell Mescal
Writing this song felt like a very necessary thing for me to do and playing it live has been so fun and cathartic. It's about knowing when to move on, which I'm still learning to do and I think this song helps.
Strangers – Ethel Cain
It's hard to pick one song from Preachers Daughter, Ethel Cain's album, because it's a perfect record, but this is the one i've been crying to lately.
4Runner – Alix Page
This song is my current favourite. I think Alix is amazing and the melodies are so cool….I love it!
I Am A Town – Mary Chapin Carpenter
Me and my mum used to sing this when I was growing up and I listen to it when ever I get anxious. When I was younger I had this song and Fireflies by Owl City on my iPod nano and would listen to them both on repeat to help me sleep. I'm so serious.
Brando – Lucy Dacus
This is a song i wish i wrote.
F2F – SZA
If i ever need to hype myself up, this song goes on immediately. I love SZA.
Norman Fucking Rockwell – Lana Del Ray
One of the best songs ever written.
Fáinleog – The Gloaming
I have a tattoo in honour of this song. It's one of the most beautiful pieces of music of all time. I get choked up from the first note every. single. time.
Used to be Friends – Searows 
I think Searows is an artist that everyone needs to know. He makes music that is so intimate and so special. This song made me cry in a big way when I listened to it for the first time.
The Wire – Haim
I love Haim and hearing this live was life changing.
Fifteen – Taylor Swift 
I think i will never not need this song. I listen to it whenever I feel like my life is changing a little bit and it helps me feel like everything is going to be ok.
Nell Mescal's new track
Teeth 
is out now. Follow Nell by
clicking here
.