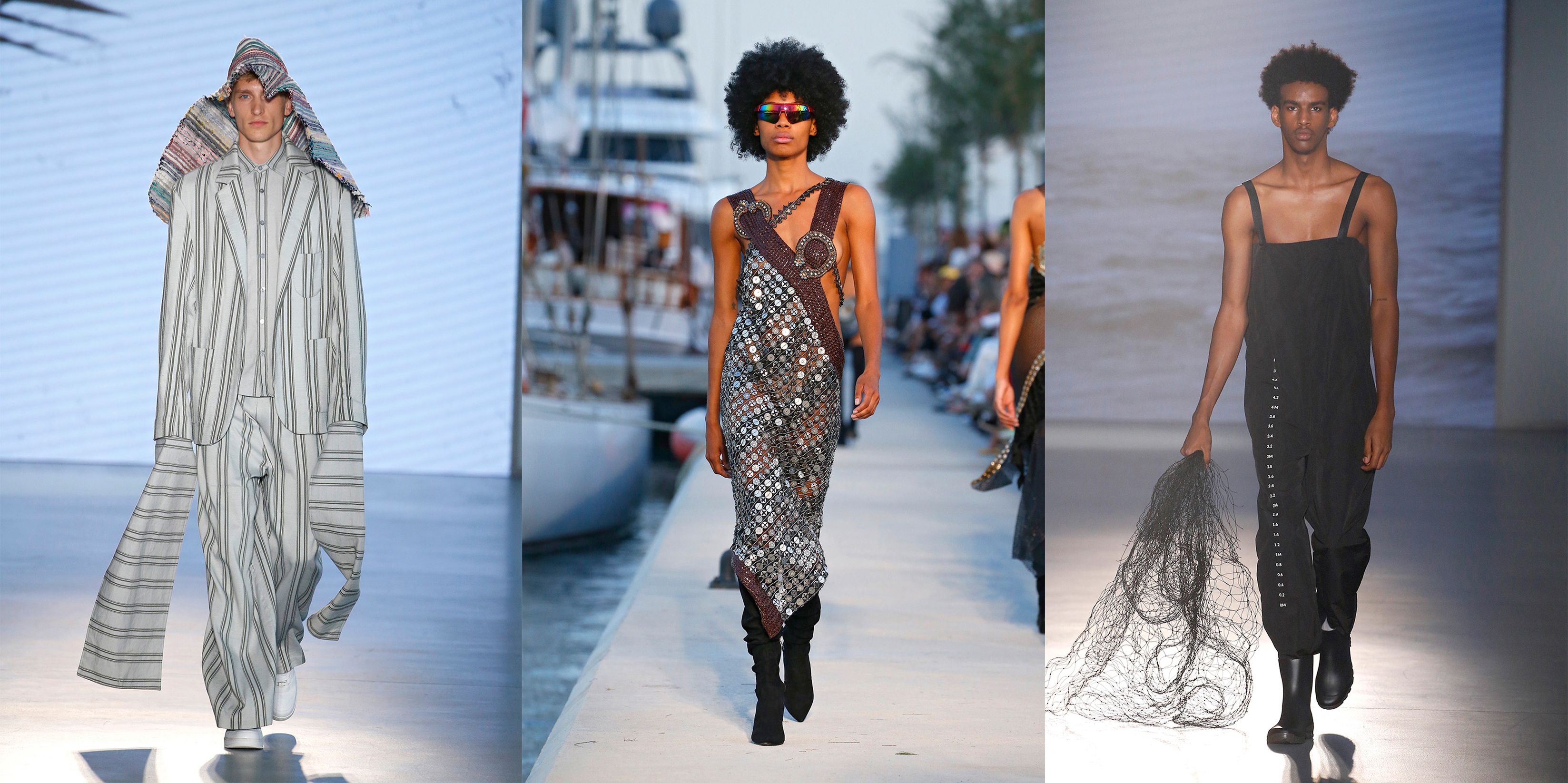 6 Looks That Defined BCN 080
With the reach of European designers much further than just London, Paris and Milan, in June Barcelona took the helm to showcase some of the best designers Spain has to offer.
The event has grown from strength to strength over the years, and this season it also attracted a host of International labels all wanting to be a part of the European fashion legacy.
With over 27 brands taking part – here are 6 looks that defined 4 days of shows.
As the winner of the Emerging Designer category 3 years consecutively, Mans Concept Menswear is one of the most anticipated shows of the calendar. Designed by Jamie Álvarez, the entire collection was everything you wanted from an International fashion show – combining luxury, attention to detail and the wow factor. This look was one of our favourites (even though we LOVED almost every single exit) as the simplicity added to the drama of that coat.
The 1970s meet Joseph's Technicoloured Dreamcoat. This collection was an absolute vision of sorbet shades and relaxed glamour. Oversized silhouettes and lightweight fabrics culminated in the dream summer wardrobe.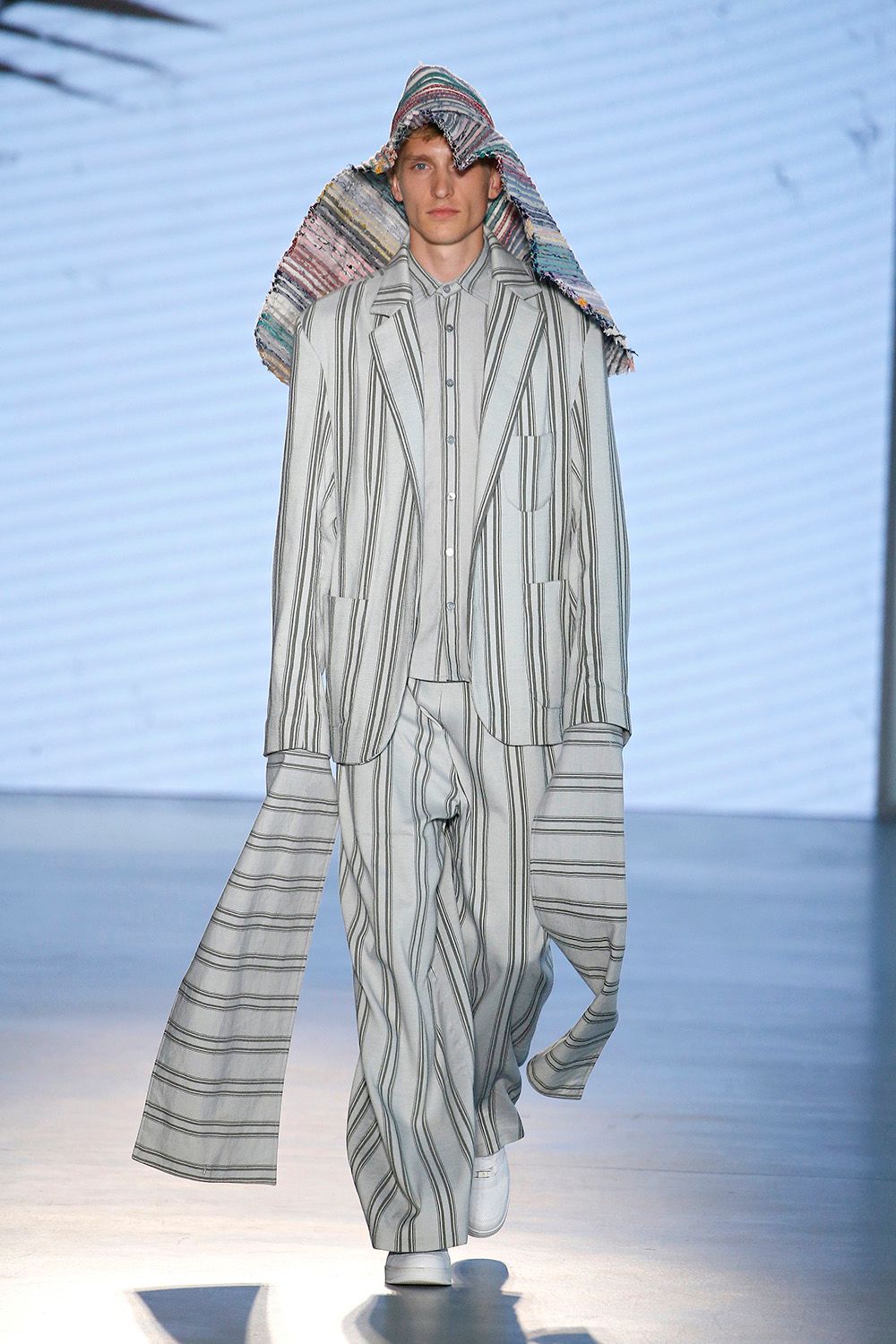 With Conscious fashion being the biggest area of growth in the industry, Nicholas K's offering was a timely reminder that we need to act now. The design duo paraded beautiful fluid, yet nomadic shapes down the catwalk. As a visiting brand from New York, the Transatlantic appeal of this collection was evident and the fact they chose to show at BCN 080 is proof that ALL European cities are vital to the fashion industry.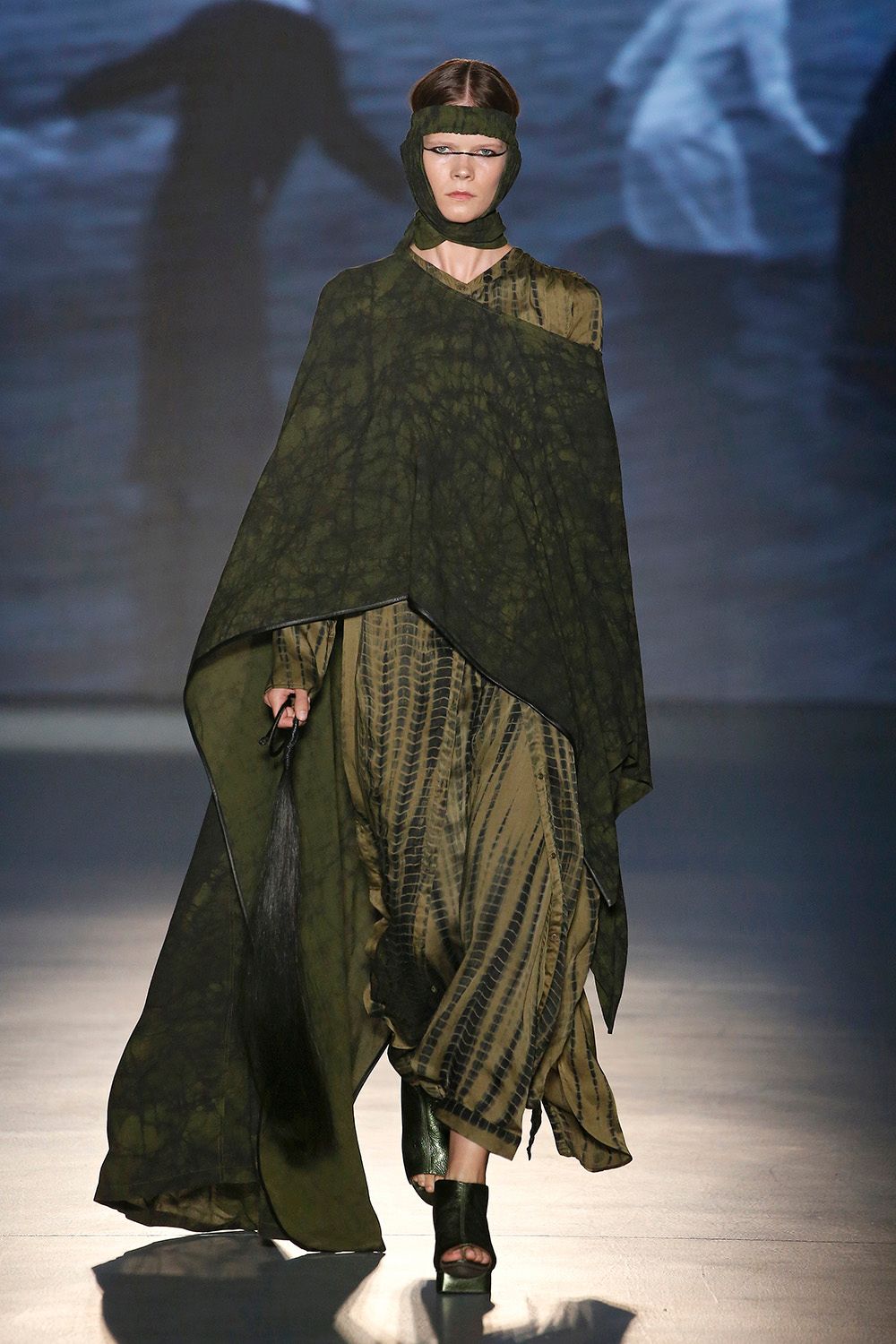 One of the most architectural collections of the season, Eñaut Barrutabeña offered a collection inspired by the Basque Whalers of Canada. Fishnet knitwear was teamed with fringing and sheer fabrics in a monochrome palette and burgundy accents. We love the mix of technical fabrics and fluid shapes in this look. Eñaut is definitely a name to watch in the future.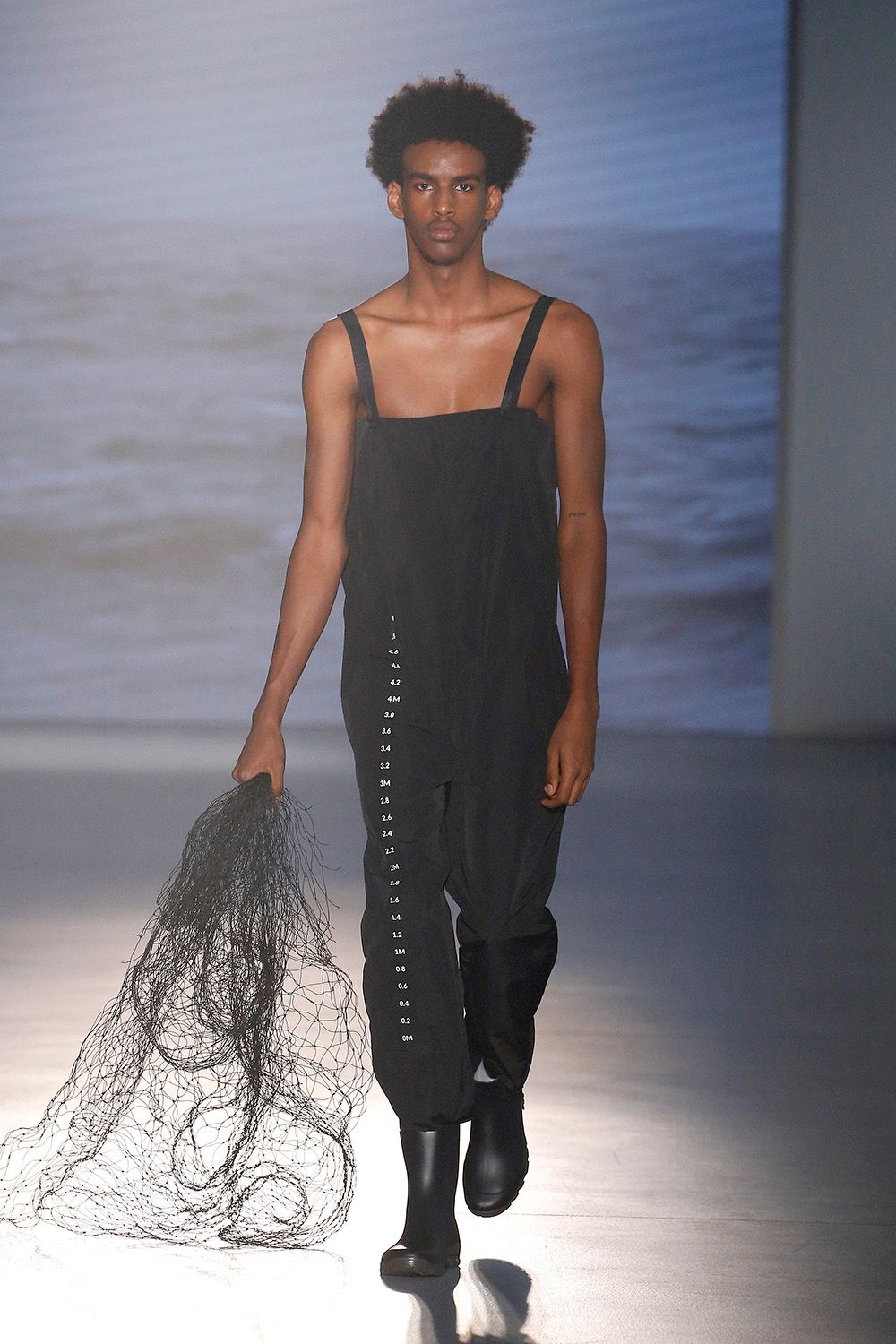 One for the Insta- Generation, every look in Custo's Spring/Summer 2020 collection was worthy of a selfie. Sequins, puffa jackets and metallics, the collection was more gallery of well-designed garments than a coherent collection; however, this didn't stop us lusting after each look. This was the perfect close to a season of stellar shows in Spain.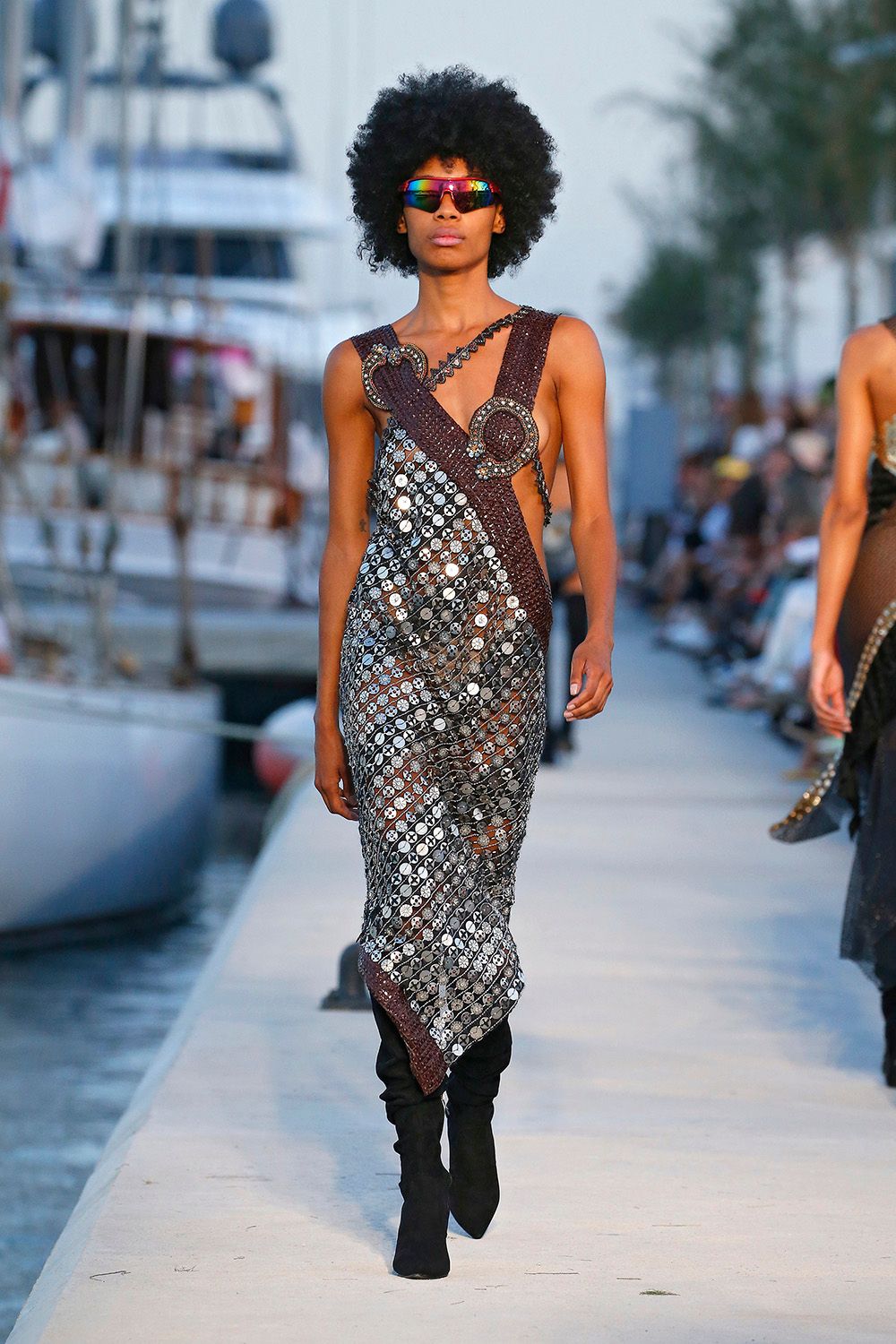 An eclectic mix of streetwear, glamour and outlandish accessories (yes, a model did parade the catwalk holding an actual candelabra) Brain&Beast was a feast of colour and craftsmanship. Sometimes the body art overtook the clothing, and sometimes the slogans overshadowed the style, but no one can deny the strength and mass appeal of this decade-old Spanish brand.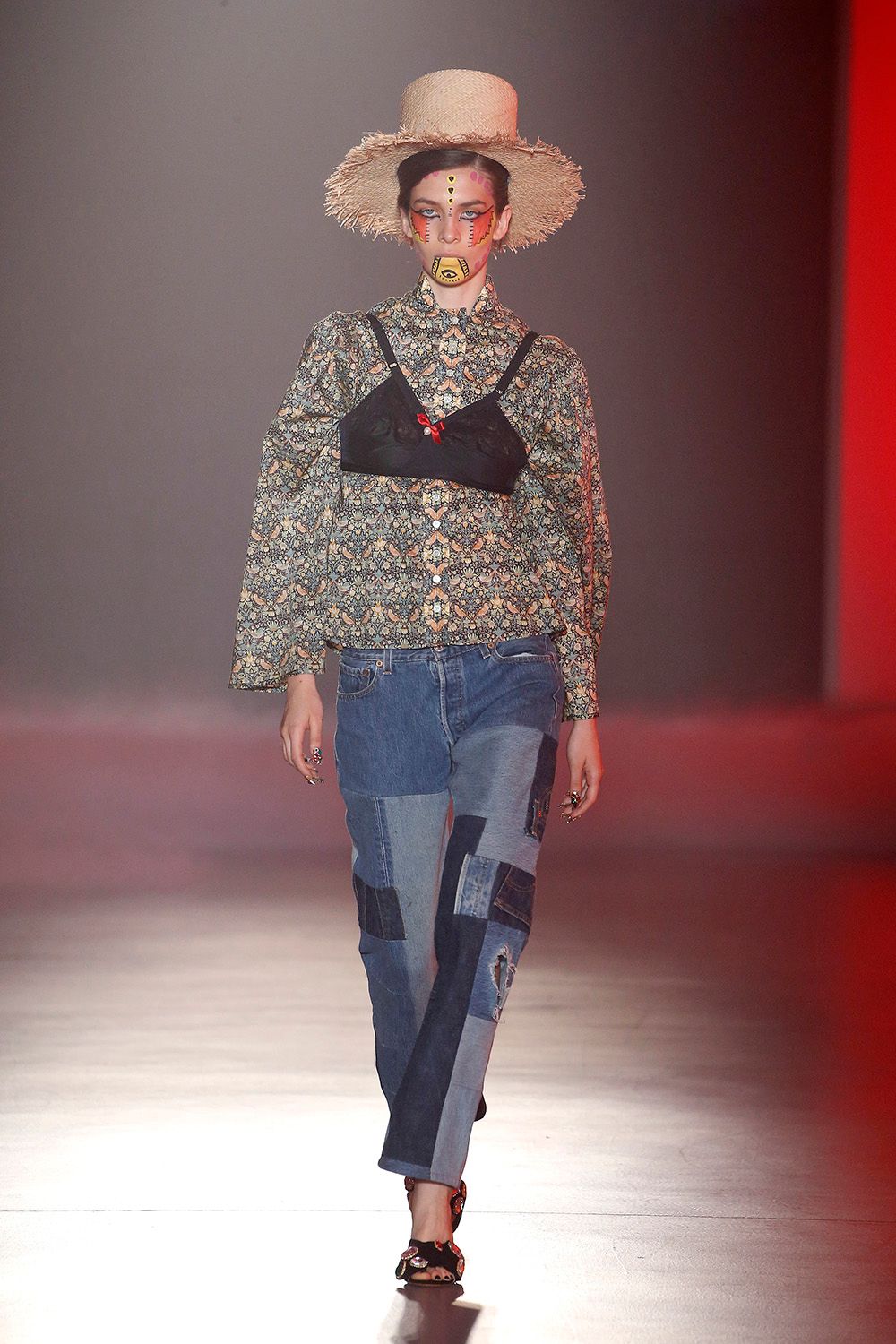 words by Krishan Parmar
photos courtesy of BCN 080