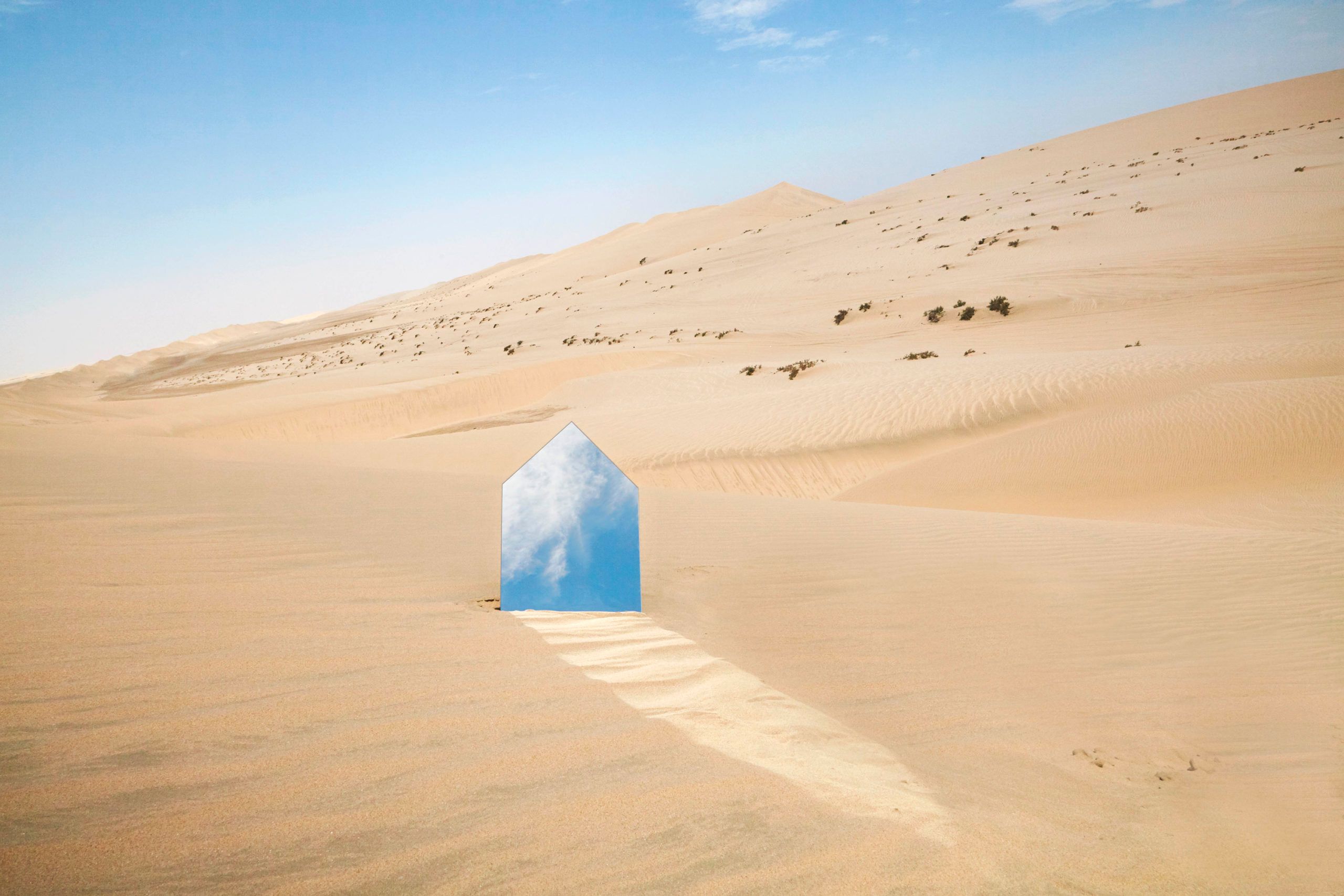 A Space to Call Home
'Home' is a concept that conjures as many literal interpretations as it does figurative associations.
It is not limited to the physical and emotional spaces that bring us comfort and security but can include both relatable and aspirational identities to which one gravitates. In the case of distant travel, one can traverse physical borders while clutching deep-rooted cultural associations to recreate a sense of home within the new environ.
The Place I Call Home is a photographic exploration commissioned by the national photography agency in Wales, Ffotogallery, for the British Council that highlights 'home' as an abstract theme relegated to the context of young people residing in the Gulf and the UK at a time of instant social and economic shifts. Contemporary photography is the chosen platform of a larger public outreach program that will travel to six Gulf States and the UK.
Among the artists commissioned to cultivate this theme is British photographer and Art Director Abi Green, whose attention to color, light art, and sculptural objects rend her images a uniquely contemporary, yet surrealistic visual style. Green's work has been published in the UK and the Middle East, including fashion publications as Vogue, Elle and Le Book. Mysteries of the Horizon, a series shot in the shifting sand dunes of the Arabian Gulf Coast and remote Inland Sea, is her photographic contribution to the larger exhibition in response to the concept of  'home'.
Recently, 1883 had the pleasure of conversing with Abi Green about the touring exhibition and her own cultural exploration of 'home' as she traversed the Gulf with her photographic lens.
What engendered your involvement with this project?
I was commissioned by Ffotogallery to develop new work for The Place I Call Home, an exhibition curated by David Drake, Director of Ffotogallery, for the British Council.
What does home mean to you?
Home for me is an abstract place, a place you can feel safe, secure and yourself. A collection of different memories, people and places, objects like old records or a box of photos.
What inspired your choice in medium?
I am still life photographer originally from London, UK, living in Doha, Qatar. The Place I Call Home exhibition uses photography and lens-based media to explore the notion of home as it relates to the contemporary experiences of the Arabic diaspora living in the UK and British People living in the Gulf.
I originally co-directed a video loop with artist Sebastian Betancur-Montoya, entitled Fata Morgana for the exhibition; on returning to film location, I then shot the stills photography.
What is your connection with the specific locations where you shot the imagery?
When I first came to Doha, I took a trip with a group of friends hiring a driver experienced in driving in the desert dunes. This was one of my favourite locations we visited, we were totally isolated, it was the most surreal and peaceful place. I always wanted to return and spent a long time exploring different locations, but this one always stuck in my mind. On finding it again, I knew it was the right choice even though it was difficult to get to. I wanted a location that showed a different side to Qatar, away from the busyness of the fast-developing city and show the natural beauty of the desert. Even though the conditions were harsh with extreme temperatures, dust affecting equipment and changing weather conditions, the location's isolation allowed me to feel free and experiment.
While producing this series how concerned were you with the end result, with respect to the viewer's perception of your work?
As a still life photographer, I am normally based in the studio; shooting on location was a new challenge for me and I wanted to produce work that felt indicative to my style yet bringing a new approach. I wanted the end result to show I had thought about this theme in an abstract way, by simplifying the object in the image I wanted the viewer to be able to relate and see their own story through the artwork.
Is there an image in the series that resonates most with you?
Land, sea, shore, 2019. 
The image is shot on the shore of the Inland Sea in Qatar, the position of the mirrored object is reflecting Saudi Arabia which is across the water in the distance. It shows two countries in one image, this resonates with me; it acts as a metaphor for being in one place for a brief time and thoughts of somewhere else i.e. home, whilst looking to the unknown of what the future holds.
Within this series, you've masterfully minimized the usage of materials—glass and nature's elements—to create poignant imagery. Does this hold any metaphorical connection with the premise of the series?
I started to look into home being a reflection of oneself and being transported to a different time and place through personal memories of home, the mirror house encapsulates and represents this idea. I wanted the mirror to connect with the viewer and reflect their own story, leading the viewer to identify and interpret their own feelings through the work.
Has this level of straightforward simplicity matched with surrealistic undertones always been intrinsic to your style?
I have always incorporated a bold colour and texture palate within my work, balancing simplicity and surrealism are key elements I regularly play with. I normally shoot in the studio, which is extremely controlled; this time being on location in one of the harshest conditions was the polar opposite to my normal shooting environment. With this in mind, I wanted to keep things as simple as possible with one prominent prop to focus on and let the environment dictate where I was going to go with things.
Has the manifestation of this series reshaped or enhanced your perception of 'home'? If so, to what degree?
Absolutely. When you plan a project, it gets you thinking and evaluating the subject deeply. Through this project, I have learnt about place-making and interculturalism.
Our connection in the instinctive need to put down roots, make a home and belong.
How do you hope this series will impact those who view it? 
I hope it will trigger dialogue for the viewer to think about what home means to them and others, share stories, bring cultures together, highlighting their commonalities and differences in a positive way.
interview by Constance Victory
photo credit of featured image: Reflection in the sand, 2019.
exhibition credit: The Place I Call Home exhibition, commissioned by Ffotogallery for the British Council.
Exhibition Schedule
Kuwait City, Kuwait – Amricani Cultural Centre: 1-21 October 2019
Cardiff, UK – Ffotogallery: 24 October – 21 December. Preview 23 October 2019
Muscat, Oman – Stal Gallery: 14 November – 15 December 2019. Preview 13 November 2019
Doha, Qatar – Fire Station: 2-21 December 2019. Private event 1 December 2019. Public preview 2 December 2019
Manama, Bahrain – Art Space, Bahrain Museum: 15-31 January 2020. Preview 15 January 2020
Riyadh, Saudi Arabia – L'Art Pur: 9-29 February 2020 (TBC). Preview 9 February 2020
Edinburgh, UK – Summerhall: 6 February – 8 March 2020. Launch event 20 February 2020
Sharjah, UAE – Maraya Arts Centre: 7-23 March 2020
London, UK – Copeland Gallery: 11-21 March 2020