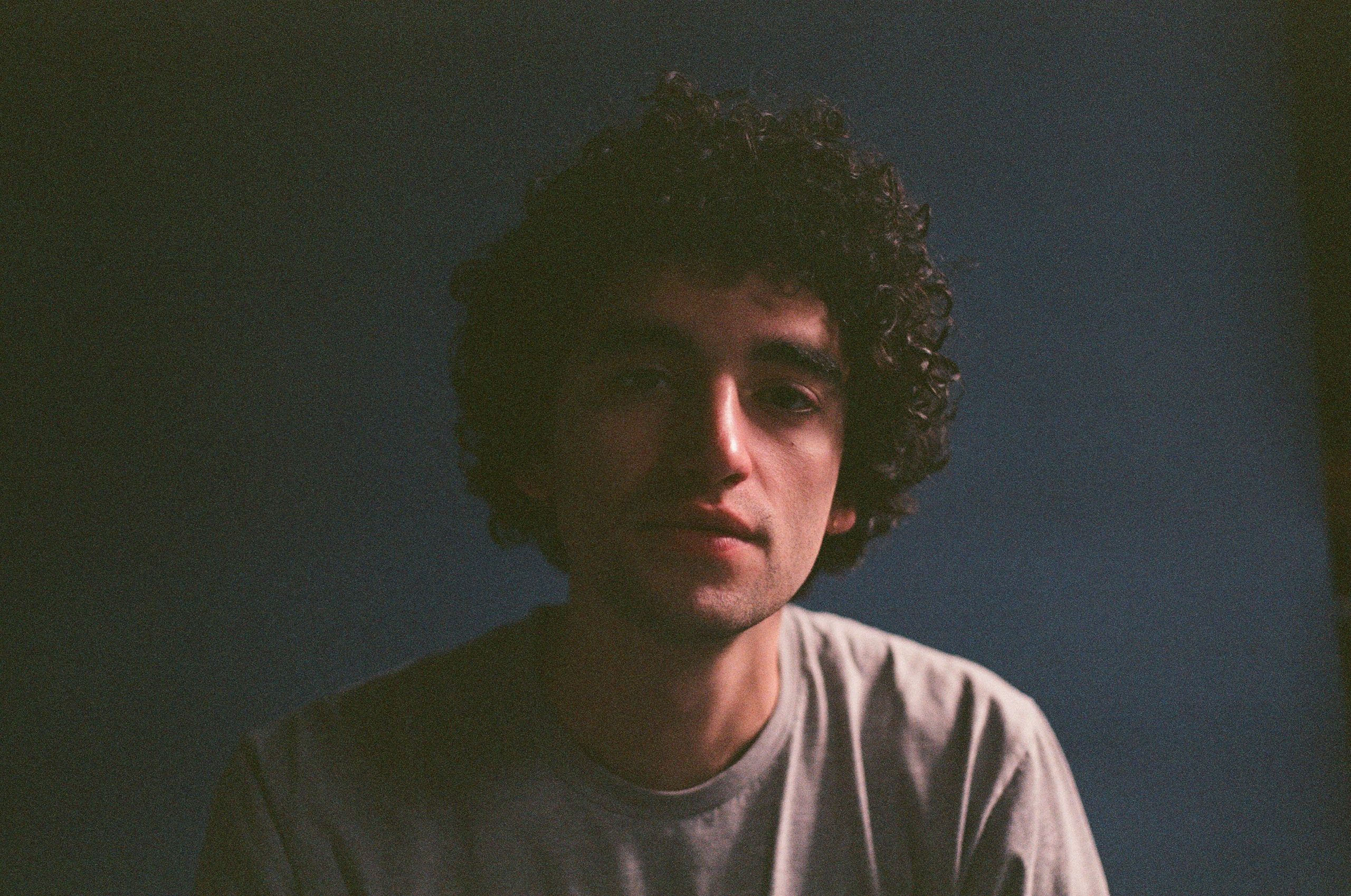 Adam Melchor
To say Adam Melchor was destined for great things in music would be an understatement.
After growing up as a kid in a musical family, Melchor became fluently trained in opera before making a genre switch. His music is described as timeless & feel-good bedroom indie-folk-pop and he weaves stories that anyone else might not think about but, like a good songwriter would, Melchor zooms in and analyzes every moment that occurred in order to write unique songs.
The Jersey-born singer/songwriter drops his next EP SUMMER CAMP today and to celebrate the release, we had a chat with Adam Melchor all about his songwriting process, his upcoming tour with Bruno Major, and what the collection of songs on SUMMER CAMP mean to him.
Tell us about your origin story — did you always want to become a singer?
I grew up in a wildly musical family. My parents were both music teachers, my grandma was one, my uncle is a professional bass player, my sister is still a music teacher and my grandpa was in the New York Philharmonic. It was sort of the only thing I ever thought about pursuing. I remember one time even telling my dad 'Hey, I think I might wanna do business' and my dad didn't talk to me for a whole day. I'm pretty sure I was 11. I didn't always have the voice to be a singer but I definitely had the support and the drive to be one. 
What is your songwriting process like? Where do you typically get inspiration from?
I think I like mundane objects and good stories. Stories that flip you over sideways. Short stories are great for that because they assume you already know what's going on. I always want my songs to be like getting dropped into a level of a video game. You don't really know where you're going, but the environment is built up to live in. I like my listeners to take a look around.
What's the story behind '30 MINUTES'?
I was about to leave on a long tour. I think everybody who travels for work likes to shoehorn as many hangs with friends as possible before they go. This was the case for me too. I lived in Pasadena at the time, and that place is great but is always a bit of a drive from LA. There was one person I wanted to catch up with, in particular. I drove to a restaurant and parked and when I got there she called me and said 'I'm so sorry, but I double-booked and I have a couple of friends coming over in about a half an hour, but I can hang for 15 minutes.' So we wound up just catching up outside my parked car and then I drove home. I used to tell her I liked eating alone, so she brought that up as a 'look at the bright side' moment. I went home, ate, and then wrote this song and sent it to her. 
Why did you decide to call the EP SUMMER CAMP? What does that collection of songs mean or represent to you?
When I recorded this with Ethan [Gruska], Andrew [Sarlo] and John [DeBold], we were having so much fun and someone just said 'wow this feels like summer camp!' so I decided to run with it. This collection of songs reminds me of the fun of recording and making music. I think living in LA, the stakes get a bit higher and there's a lot more pressure so this feels like a return to the reason why I do music. 
When creating this EP compared to your previous ones, did you do anything different in the writing or recording process?
This approach was simple. Say yes to everything and do whatever until the song feels exhausted. I don't think I've ever made music with that mission statement in mind and it helped shape pretty much all of my sessions ever since. 
Who or what are some of the influences that inspired you when creating the EP?
I would actually say the biggest influences were the three people I worked with. John, Andrew, and Ethan have worked on projects that have made me want to be a musician. I love Big Thief, which Andrew produces, I love Phoebe Bridgers and Ethan's solo project which he produces and love Vampire Weekend which John has been working on for a while. I also just love them as humans. They are some of the nicest most thoughtful people working in music and I am always in awe of everything they do. 
How would you say you've grown as an artist since your first EP in 2017?
Well, I didn't record this one in my car like I did for the first one so that was a step up. I think I have learned how to sing better [and am still working on that every day] and have made cooler recording choices that fit my voice more than before. I learn something with every release and I hope I can keep learning. 
You're heading out on a tour with Bruno Major next month, and he described you as 'a rare talent'. How did it feel to get that type of praise from someone like Major?
It's so insane to me to be friends with someone like him. Meet your heroes, they're the best. Coming from Bruno, those sentiments mean the world, but having me open is a gesture that beats anything he could ever say. I feel so lucky to be able to not only open the shows, but get a free look into his process and musicianship.
What can fans expect from your set?
Lots of talking. I talk way too much.
Who are some artists you'd like to work with?
I'd love to work with SZA. I think she's unbelievable. And she's from NJ. 
What else is coming up for you in 2020?
I have this project called the Lullaby Hotline that I rolled out a couple weeks ago where I send an unreleased song to people who text me every Sunday. It's a great way to get songs out pressure-free. Text me! I'll send you a song. 973-264-4172 <3
interview by Kelsey Barnes
Have a listen to Adam Melchor's latest EP SUMMER CAMP and 30 Minutes below.