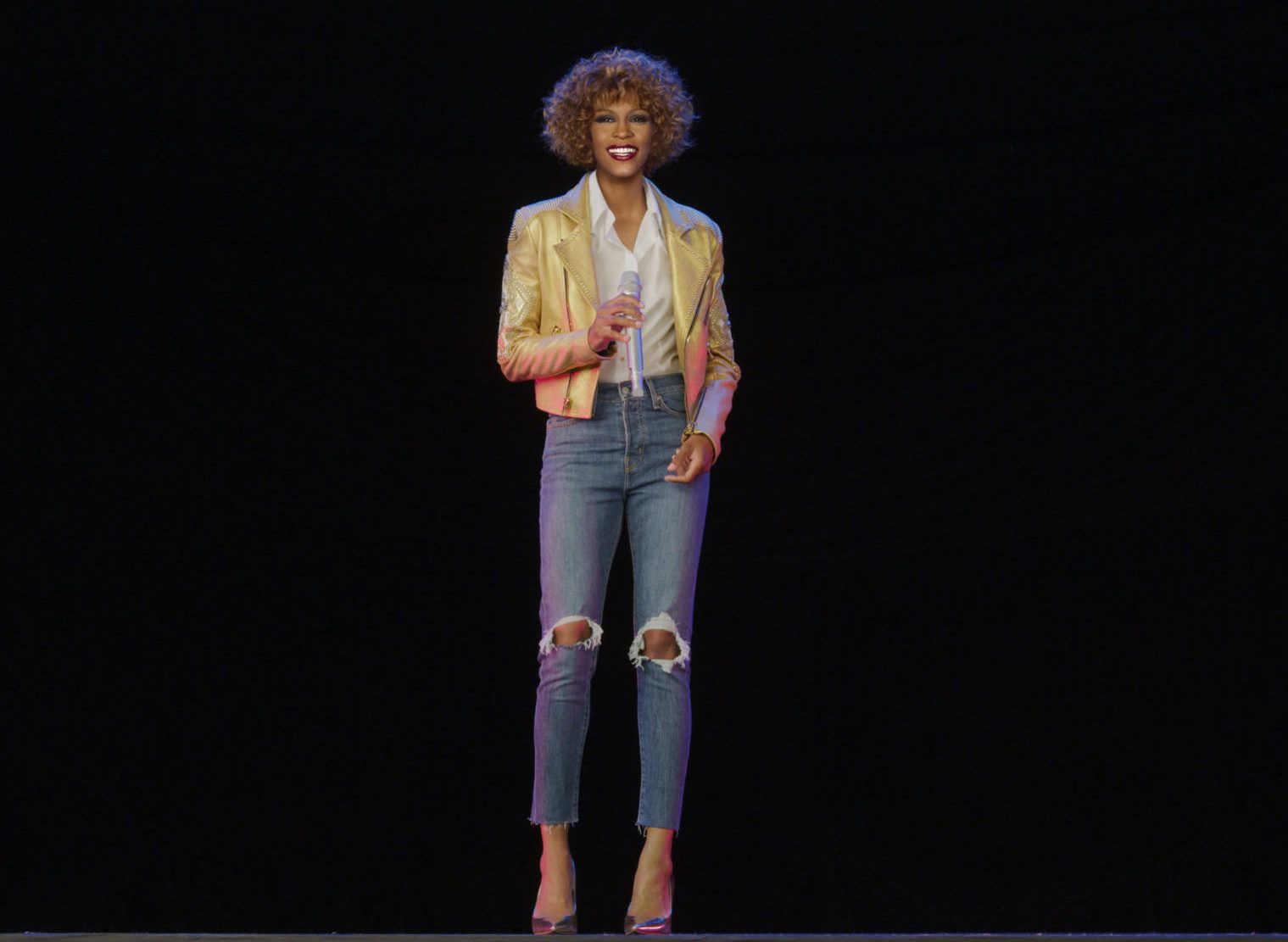 An Evening with Whitney Houston
The legacy of Whitney Houston's stardom is not only inescapable; it's spellbinding.
A trained mezzo-soprano, Houston's technical ability was polished with a knack for infusing delicious dramatizations into her lyrical interpretations. She was appropriately nicknamed « The Voice », as her voice was the only prop needed to aggrandize her stage presence to ultimate magnanimity. Live performances radiated an exotic melange of sultry gospel with spirited pop and often eclipsed the dynamism of her studio renditions. Additionally blessed with supermodel good looks, Whitney was poised, rather perfectly, for her uniquely disparate professional trajectory.
Not only did Houston rise to become the most awarded performer of all time, but the majesty of her craft continues to inspire the likes of Céline Dion, Beyoncé, Mariah Carey, Brandy, Adele and Rihanna, amongst a host of celebrated talent and aspirational vocalists. Moreover, in May of this year, Houston will be inducted into the Rock & Roll Hall of Fame. Coinciding with this feat is 'An Evening with Whitney Houston', the much talked about hologram tour that kicked off February 25th in Sheffield. The tour, which allows fans to relive the magnificence of Whitney, also arrives on the heels of the success of 'Higher Love' with Kygo, which became a huge international hit in 2019 and posthumously gave Whitney her biggest hit since 1998's 'My Love Is Your Love'.
At the crux of the show's creative direction is legendary dance choreographer Fatima Robinson, who has famously choreographed performances for Michael Jackson, Aaliyah, Kanye West, and The Black Eyed Peas headlining show for the Super Bowl. Robinson, who worked with the incomparable chanteuse on the set of the 'I'm Every Woman' music video, uses this production to curate an unparalleled experience where fans across the globe can once again savor the glory of Whitney's spirit and genius.
A formidable pairing with her sound was Houston's trademark style. The upcoming tour highlights and honors her most memorable looks, many of which have been applauded and profiled by the likes of Vanity Fair, ELLE, CR Fashion Book, Glamour and The Huffington Post. Among the first black women to receive heavy rotation on MTV, Whitney's style ignited huge cultural waves for several decades. Award-winning fashion designer/celebrity stylist Timothy Snell, who worked with Whitney for over 14 years was on hand to modernize the singer's iconic looks for this show alongside acclaimed designer Marc Bouwer, who designed Houston's 1992 wedding dress.
Recently, 1883 had the pleasure of conversing with Timothy Snell about his creative process in preparing for the highly anticipated tour, and his inner musings of Whitney's inimitable magic.
I had the pleasure of meeting you back in 2009 as Whitney Houston was embarking on the 'Nothing but Love' world tour, and you were in the process of selecting looks for the tour. Tell me, how involved was Whitney in the styling process of her tours and appearances? Was she decisive regarding preferred silhouettes and design styles, or did she leave much of the decision-making to you as wardrobe stylist?
Whitney would definitely articulate her ideas. Elegant, chic and modern was always the go-to formula for creating those timeless tour looks. Whitney always preferred silhouettes and designs that were sleek and light in feel, especially for her beautiful gowns. In time, she trusted that I understood her classic style with a twist.
What would you say were the greatest challenges in recreating looks from the height of her career in the 80s/90s to contemporary audiences?
The greatest challenges were to be accurate, consistent and true to Whitney. Whitney's looks represented different times in her life, and it was important for that to stay on point. A lot of research was done to ensure accuracy.
Please, walk us through your process in styling the hologram tour. How extensively did you comb through the archives and consult with favoured fashion designers to decide performance looks?
The process was lengthy. It was important to not leave any stone unturned when it came to the research. I looked at every gown that Whitney wore in appearances, red carpets, photoshoots, editorial, performances, etc. And yes, I did consult with fashion designers that made an impact on Whitney's fashion. Designers such as Marc Bouwer and Dolce&Gabbana to name a few.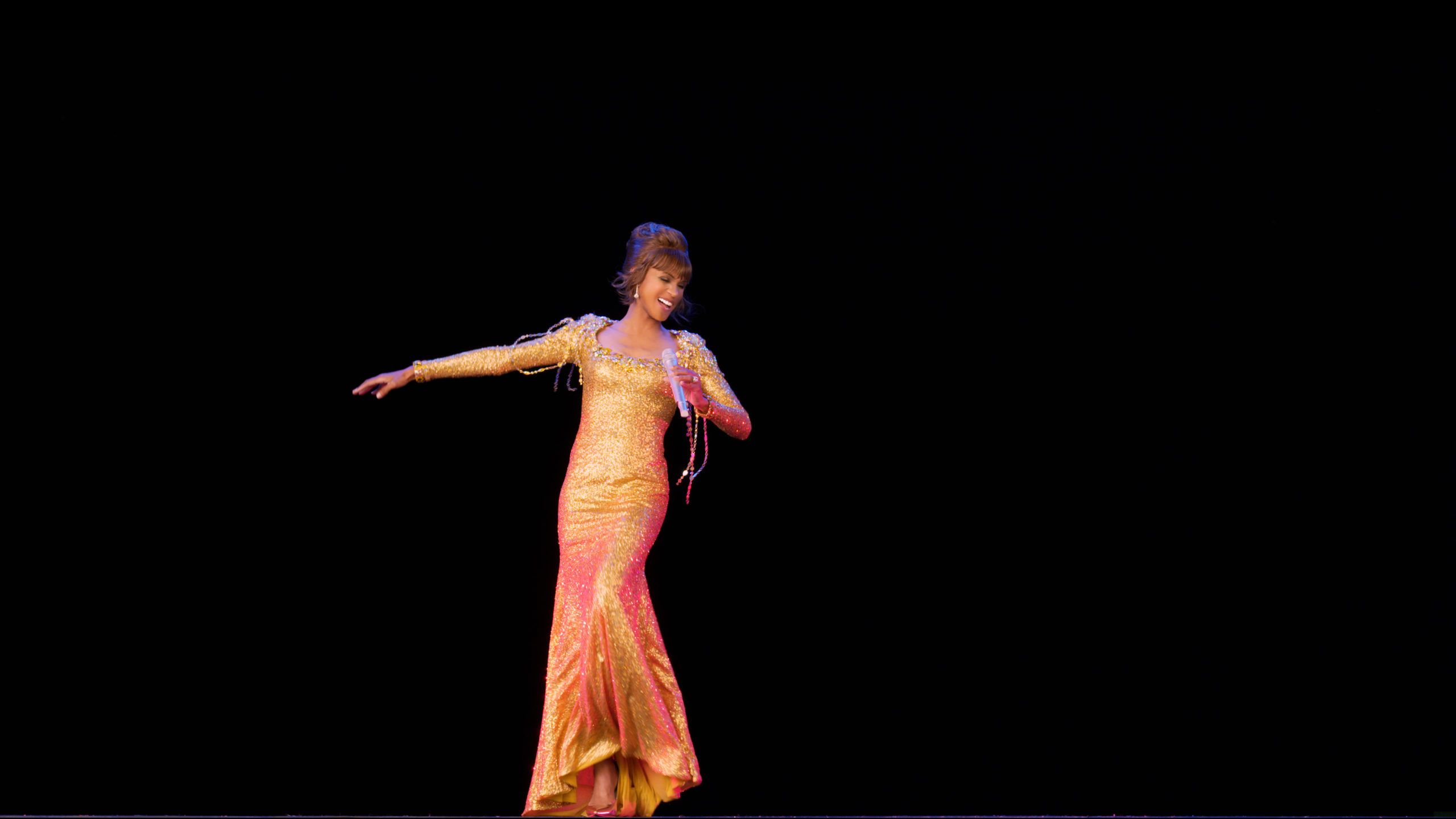 What was it like for you, personally and professionally, not having the physical Whitney to dress, but a stylized hologram as an aesthetic frame?
Not having Whitney there was emotionally difficult from time to time. I miss her dearly. Embarking on a project such as this did however bring up a lot of wonderful memories of us working together. The many amazing moments we had together will never be forgotten.
Were exact duplications created of Whitney's iconic looks? Were certain pieces modernized for the 2020 audience?
All of the looks were modernized with fabrications and colour. Whitney's iconic looks where tweaked a bit for the most part.
How influential were Fatima Robinson's show and dance choreography in deciding the tour looks? Did the executors of her estate have a substantial say in the aesthetic presentation of the hologram performances?
Fatima's creative direction, as well as Pat and Donna Houston's ideas, were on the same page of excellence in creating the project. The end goal was to create an experience that would bring back beautiful memories of the superstar Whitney was.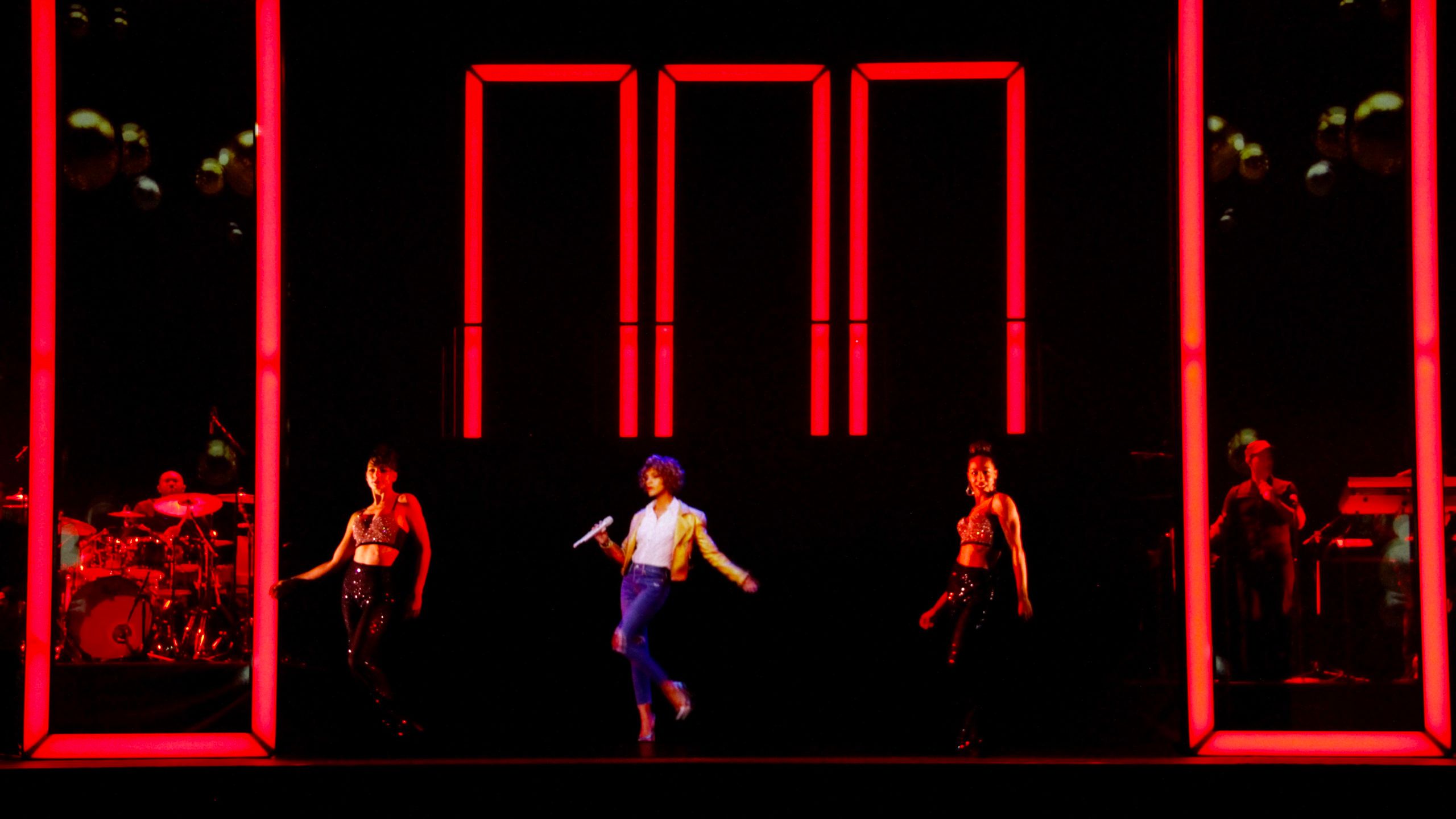 Whitney Houston's sound, style and professional trajectory have inspired countless female and male entertainers within the last 3 decades. Along with her accolades and excellence in setting the benchmark for musical success, how do you believe Miss Houston's wardrobe selections for award shows and tours (at the height of her career) impacted aesthetic choices of her contemporaries then?
Whitney's signature style, voice and presence will reign forever. It is once in a lifetime that one voice, one person, can leave such a standard of excellence for the whole world to experience for generations to come.
Do you believe the wardrobe looks from the Hologram Tour will inspire the style of Whitney's new generation of listeners?
Yes, I hope that everyone who sees the tour outfits is inspired by her love of colour and classic gowns.
From your experience in the capacity of styling and wardrobe selection of the tour — past and present — in what ways do you believe the tour enhances the legacy of Whitney Houston?
For me, it reminds us of why she was and still is the most awarded female artist of all time. It showcases her gift and her voice in a beautiful way.
What is it that you hope attendees will, particularly the new generation of listeners, understand about Whitney after experiencing the show?
My hope is that everyone that has the opportunity to experience her VOICE will leave the show uplifted, overjoyed, and in awe. I hope this show reignites the fire of generations that loved her before while inspiring new generations. Showing why she is and will always be WHITNEY HOUSTON — THE VOICE.
interview by Constance Victory
For more information on 'An Evening with Whitney — The Whitney Houston Hologram Tour', visit www.ticketline.co.uk.
[embedyt] https://www.youtube.com/watch?v=Kk6danErV0s[/embedyt]