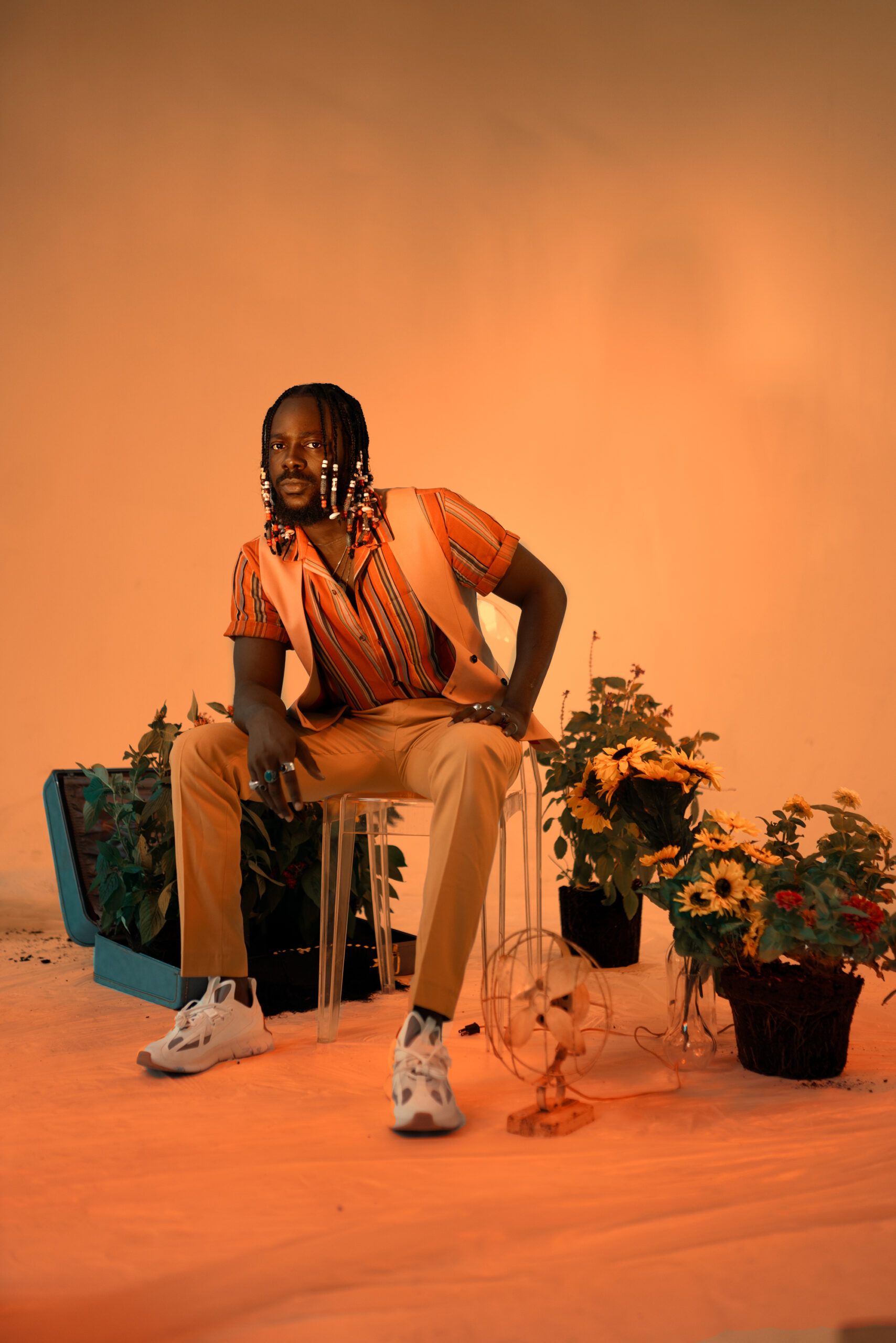 Adekunle Gold – Afro Pop, Vol. 1 – Track-by-Track
Nigerian singer-songwriter Adekunle Gold has been on quite the musical journey.
Beginning with a reliance on a dance-pop soundscape to a folksy sound that gave him a chance to highlight his songwriting abilities, Gold's ability to innovate and rebrand when the time calls for it is his biggest strength.
From crafting stories of love on tracks like 'Sade', and of prayer in 'Pick Up', to weaving webs of fast-paced Afropop and up-tempo pop sounds of 'Jore' and 'Young Love', the talented artist established his status as a genre chameleon as he sheds his effort-laden brand, transforming into AG Baby.
Keeping with his new panache, his much-anticipated third studio album Afro-Pop, Vol. 1 replaces the storytelling, which was key on his second album About 30, with performative elements of swagger and style to brilliant effect.
On his exclusive track-by-track for 1883, the 33-year-old artist charts his growth and evolution as an artist and person as he walks through the stories, memories and circumstances which inspired each song on the 10-track production.
Afro Pop, Vol. 1 Track-by-Track
'AG Baby' feat. Nailah Blackman
I thought about how far I've come in my journey, how I came into the industry with a different sound in 2015, so I decided on 'AG Baby'; I'll remind these fellas that I propagated a movement. 
'Sabina'
I was listening to an old record and the baseline on the song just inspired me; luckily my producer was with me that day, I came up with the baseline that starts the song and the rest is history.

'Pretty Girl' feat. Patoranking
I always wanted a dancehall song; this was so easy and fun to do. I had the chorus first, I was thinking of how I could give the ladies a rhythm they can own, something they'd all be gassed to dance to; that's what inspired the chorus 'eh eh pretty girl, you wanna break your back on the dance floor,' you know you only have to say the right words to get the party started. 

'Okay'
I wrote this song in Miami, on my Airbnb balcony. I was at ease that day, life was real chilled for me; I didn't have anything to worry about so I wrote about how at that very moment, I realised that all that matters to me is enjoying my life, trouble can go away. 

'Here For Ya'
I wanted a summer drive time song, something that felt like an escape with an African Woman I'll go all out for. 

'Exclusive' feat. Olayinka Ehi
An entanglement aka situationship, haha! I had heard a story about two people who agreed to be in an open relationship, but they both eventually got jealous of seeing other people. 

'Firewood' feat. Tekno
Nothing much, just a song for lovers that miss each other. 

'Something Different'
Just pure vibes, nothing more lol.

'Water Carry Me'
I was thinking of an old highlife wedding song on a Pop beat. 

'My Ex'
I wrote this one while I was tipsy. I had a glass of whiskey and I had ideas of an imaginary ex, lol. 

intro by Malvika Padin

Check out Adekunle Gold's Afro Pop, Vol. 1 album below!