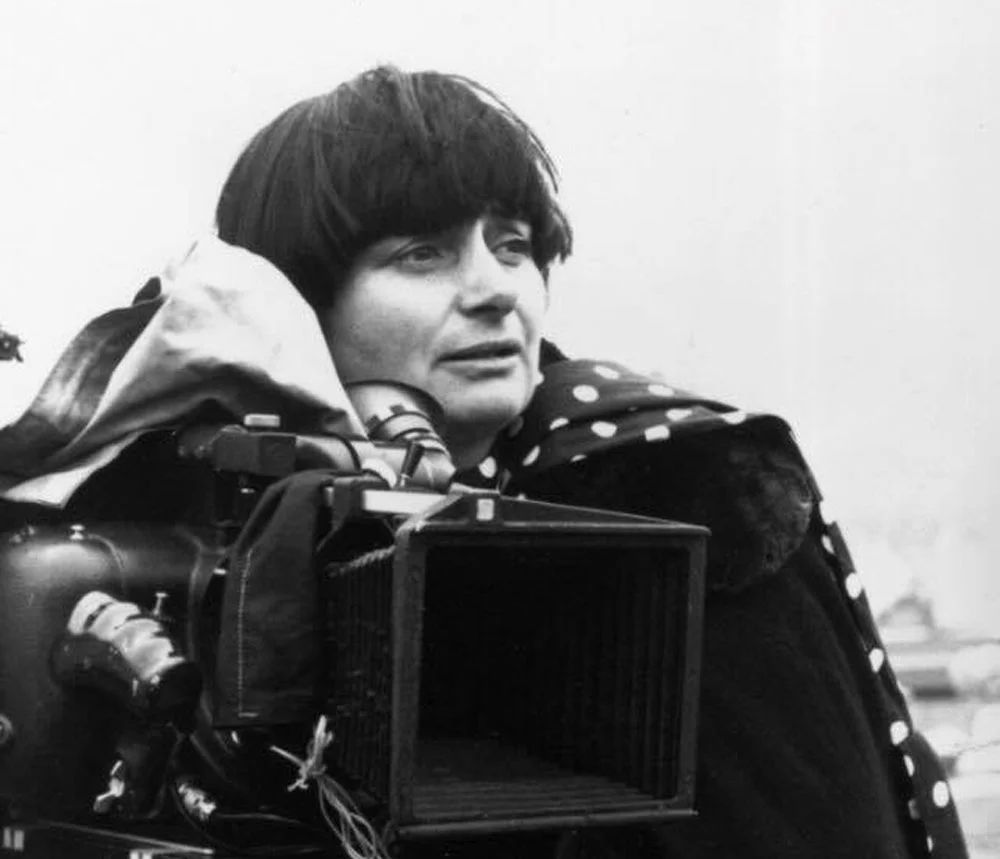 Agnès Varda and taking power over the gaze
From pioneering an entire cinematic movement, to standing firm to her principles; Agnès Varda and her innovate creativity is something that will always live on.
After a complex battle with cancer, the revolutionary director unfortunately passed away at the age of 90. Only a day shy of turning 91, her family announced her death on the morning of March 29th, 2019. However, instead of grieving her passing, it is significant that we celebrate how she birthed the French New Wave and her unapologetic take on European film by transforming the gaze into a more humane focused one. The ouvere of Agnès Varda ranged from film, to photography to art installations each uniquely depicting different forms of social commentary with a distinctive style throughout her lifetime.
"I want to invent cinema and be proud to be a woman".
Agnes Varda was a consistent and devout ally towards bearding taboo topics throughout that history including black empowerment, reproductive rights and other forms of radical activism. However, her contribution has been trivialised (or full-on minimized) next to her male compeers "I was like a lonely outsider trying something with cinema – and I'm glad I did that because I didn't want to copy anyone". Only two months prior to this conversation with BFI, Varda co-led a protest at Cannes film festival alongside Cate Blanchett that were aimed to condemn the mistreatment and lack of recognition for women in cinema in the wake of the #MeToo movement. Yet, She is still one of only two female filmmakers to have been awarded the honorary Palme d'Or at Cannes in its 71-year history as well a the first woman director to win an Academy Governors Award for lifetime achievement at the age of 89. An award that was long overdue.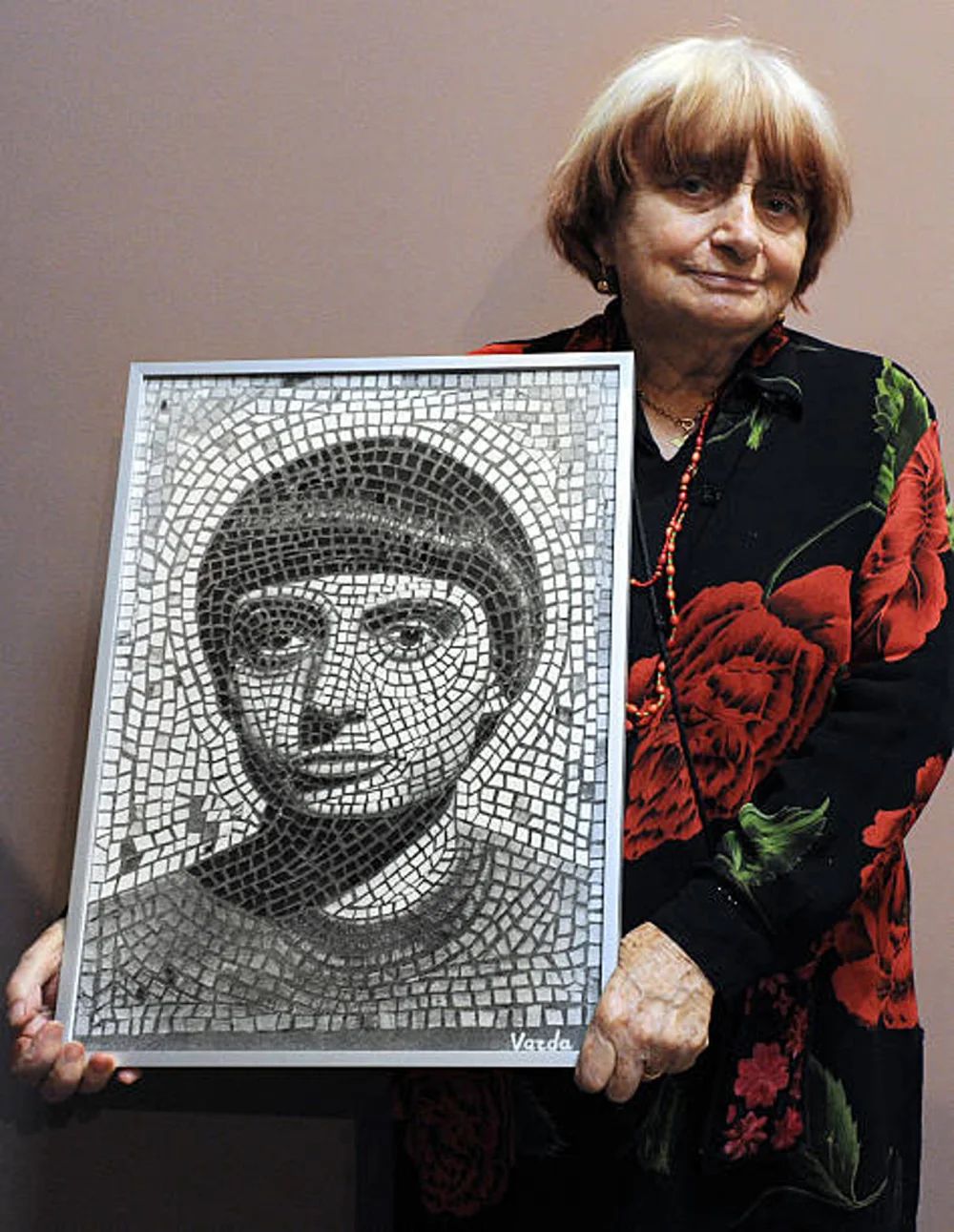 She was feminist lightning rod and the sole mother of the nouvelle vague. Within her films and other art forms, there is power in her portrayal of the world despite all odds- just over 20% of filmmakers in France are female and though women are not a minority on earth, Agnes often felt as though they were treated like such in the art world. "Women are not a minority in the world, and yet our industry says the opposite. The stairs of our industry must be accessible to all. Let's climb," she said.
As a filmmaker, Agnès Varda's rich discography is manifold, one that can only be described as the most kaleidoscopic of film catalogues within the industry. She achieved this by exhibiting her endless infatuation with the life and stories of the ordinary, normal or marginalised through the creation documentaries throughout the 1950's. Pieces like Du côté de la côte and the powerful Blank Panthers (1968) show a good example of the ways in which she'd merge the two together elements together, making the invisible visible. Varda even confessed at last summer's British Film Institute in Southbank that she had always been a lover of the art of merging reality with fiction, and that whilst making The Gleaners and I (2000) the use of new small digital cameras "allowed me to approach people- people who were struggling, real people with difficulties- without a crew". This quick-to-adapt outlook on filmmaking and evolving of the ever changing cultural landscape made Angès Varda the ultimate independent director as she worked on her own terms through her own production company, Ciné-Tamaris, sweeping France off its feet.
A career spanning of just over 64 years, where the Belgian director continuously showcased a refreshing and original take on the world through revolutionising personal cinema and the gaze, drawing her insights and wisdom along, creating an effortless yet provoking style of film that refuses to shape into any specific shape or mould. Thereby it only being natural to reflect and celebrate the belgian director's outspoken, ardent view of life through a series of shorts, documentaries and feature-length fictions. So without further ado, here is a list of Agnes Varda's most beautifully empathetic, historic and iconic works.
Cléo de 5 à 7
(1962)
This may seem like the obvious choice regarding what Agnes Varda film to watch, especially since it is her most popular. It follows a conceited star (Cleo) who sees a fortune teller that tells her that she potentially has cancer, the film takes place over a sequence of two hours to wait until the results of her biopsy. The plot may seem somewhat straightforward, but it is more than a stylish Nouvelle Vague, it is a compelling portrait of an initially shallow woman who gains wisdom when faced with the fragility of her own mortality. Filled with multi-layered female characters, and stunning visions of 1960's Paris.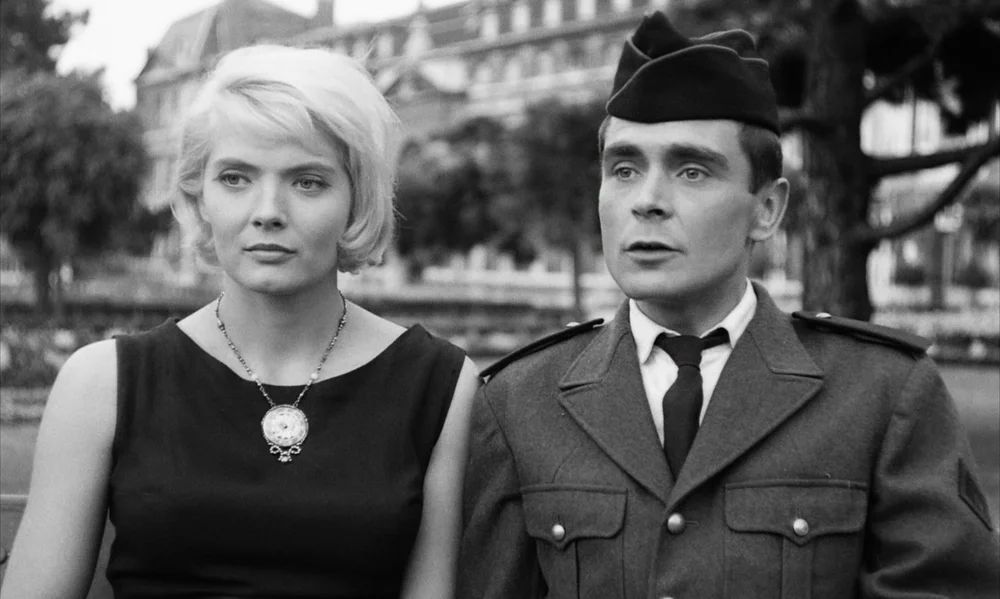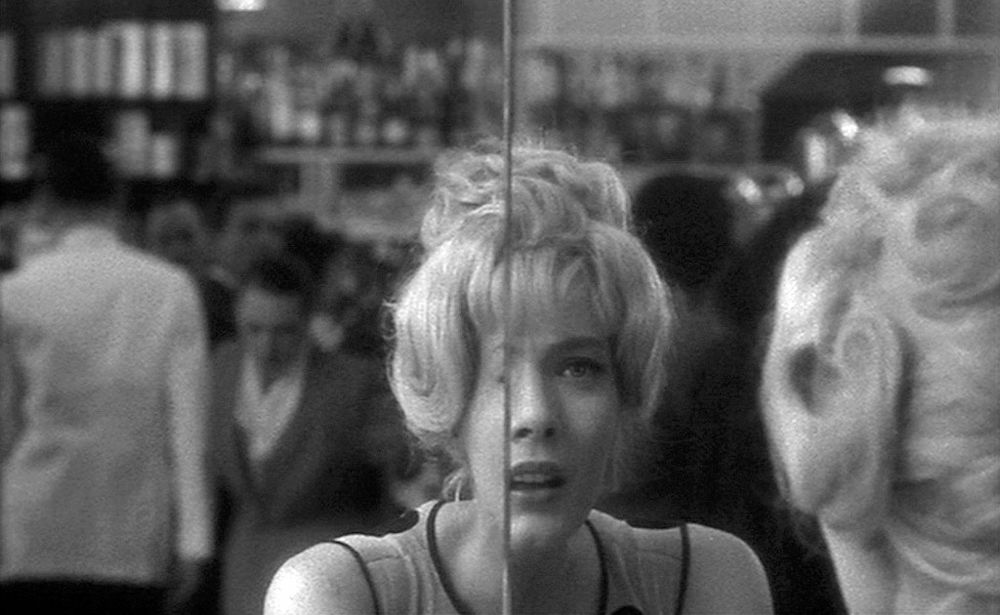 Black Panthers
(1968)
The revolutionary documentary transports you to 1960's Oakland Auditorium in Alameda, California, where a Free Huey rally held on February 17th, 1968 in response to two black men who had allegedly killed a police officer yet the crime is believed to have been a set up. Many men and women alike in the documentary went to discuss civil rights and intersectional feminism, a prominent ally is American law professor  Kathleen Cleaver. The activist went on to give the infamous speech on how society needs to dismantle the idea that eurocentric features are the epitome of beauty "a new awareness among Black people that their own natural physical appearance is beautiful and is pleasing to them. For so many years, we were told that only white people were beautiful–that only straight hair, light eyes, light skin was beautiful so Black women would try everything they could — straighten their hair, lighten their skin— to look as much like white women. This has changed because black people are aware. White people are aware of it too because white people now want natural wigs like this. Dig it. Isn't it beautiful? Alright!"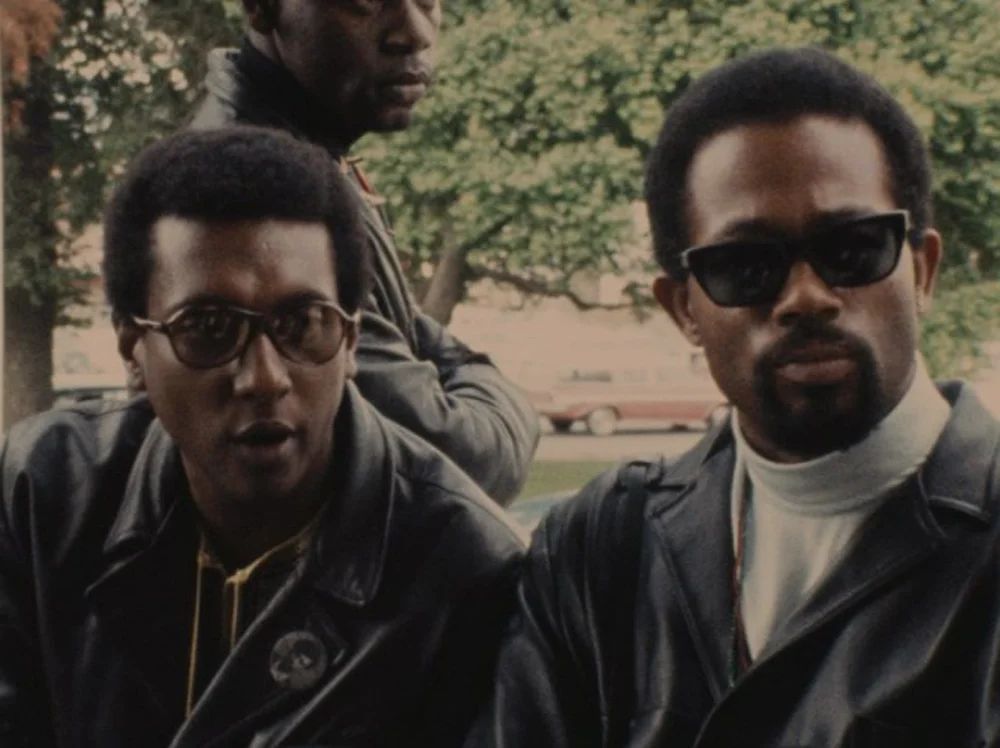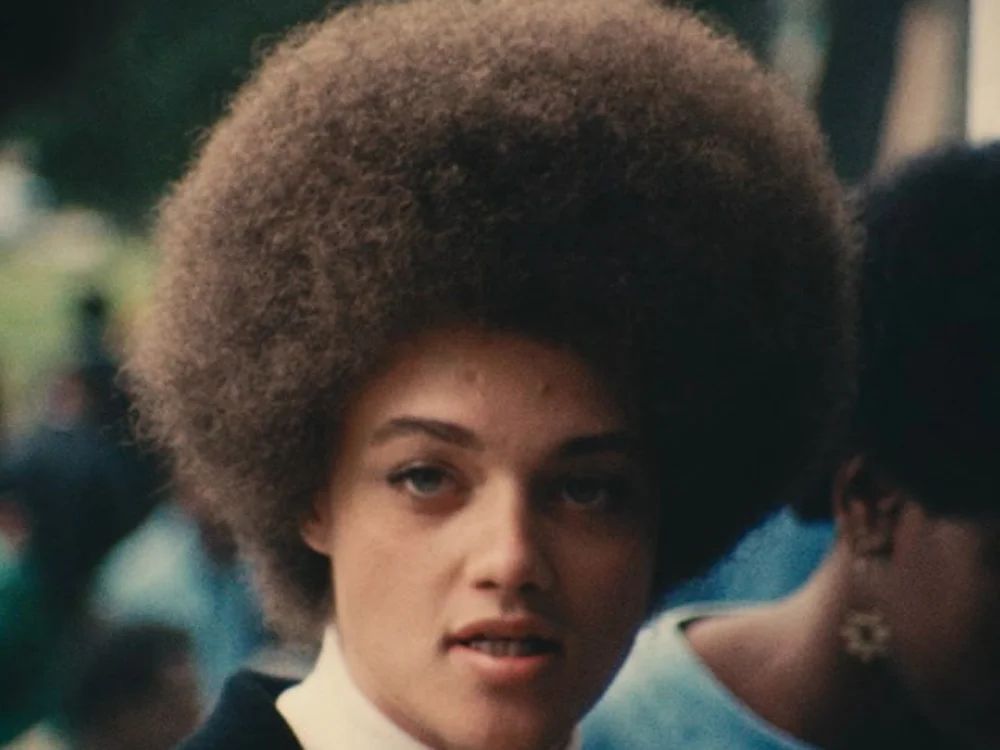 La Pointe Courte
(1955)
Agnes Varda's created her debut feature at the age of just twenty-six in the seaside fishing village in southern France where she herself grew up. About a couple whose marriage is in decline, this first film is an accomplished mix of fiction and reality, high culture and realism that anticipated, in its production methods and aesthetics, the future of the French New Wave movement. This is an important film if you want to get to understand the history of Agnes Valda as well as how she came about herself and her work, long with the in which the cinematography nourishes with her own responses to what she saw in life and in those around her.
Faces, Places (2017)
To fast forward to a more present day gem, Faces Placesdebuted at the Cannes Film Festival where it then went on to receive excellent reviews. At the age of 89, in her classic, quintessential fashion, Varda presents an autobiographical exploration of a non filtered public life, complete with unexpected digressions, tributes to friends and family, and whimsical set pieces. "Every new person I meet, feels like my last one," she declares at the this charming documentary, perhaps knowing herself that this was going to be her finale- there is no question as to how this one got her nominated for Best Documentary Feature.
Vagabond
(1985)
Last but certainly not least, there is the thrilling romantic that is Vagabond otherwise known as  Sans Toit Ni Loi (No Shelter No Law). Similarly to the other works on this list, Vagabond was also set in France, and is by far one of her most unpredictable, gripping and challenging films yet. Narrated through testimonies through various people, the story follows a young maverick whose corpse is found in a southern field. All events leading up to the moment are shown through a series of montages depicting how the protagonist, Mona, went from working as a successful woman in Paris to a adventure-seeking individual with severe wanderlust. Vagabond is less of a romanticized travelogue and more of a search for freedom through a defined patriarchal system. An abstract yet astonishing take on the female gaze that went on to define the tone for the rest of the late director's filmography.
Words by Ashley Morris