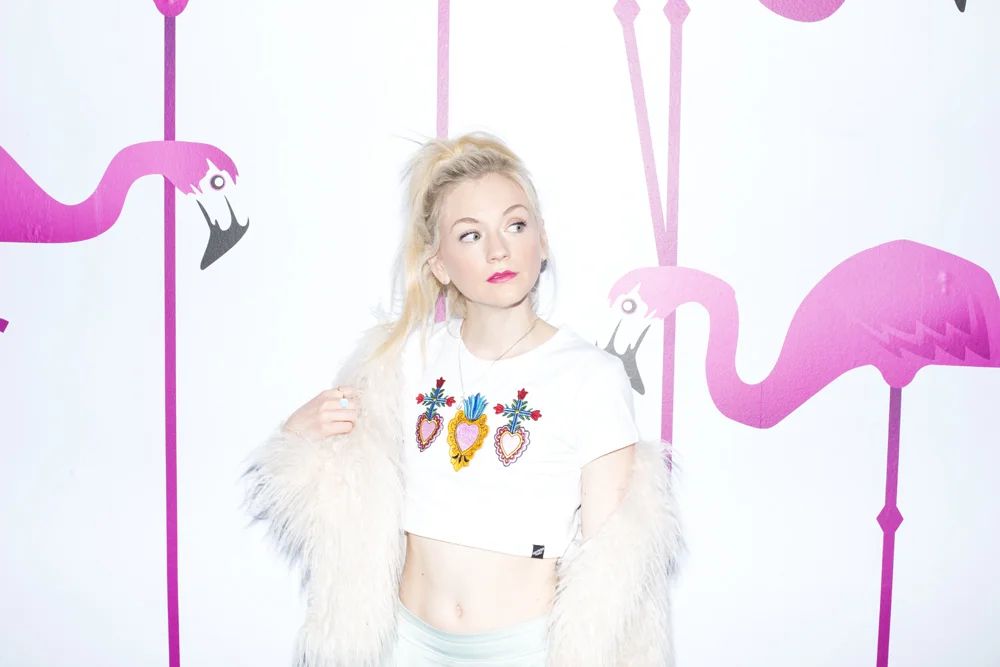 Emily Kinney
Emily Kinney is certainly no one trick pony. Alongside starring in the worldwide hit, 'The Walking Dead,' (which amassed 20 million views), Kinney is also a talented music artist and songwriter. How is it to constantly switch between two different head-spaces?
"I feel like both industries compliment each other even though they are different businesses, involving a lot of different production processes. I have a lot of actor friends that get down if they're between working. With acting you're riding this constant wave of gigs or no gigs but I have also have music that's more in my control. I'm sort of the leader, so in a way they've very much compliment each other. I just read something that said, " you can't sit down to write something until you've stood up and lived". With every acting job I'm meeting a whole new group of people, going to a whole new city and that inspires new poems and new songs.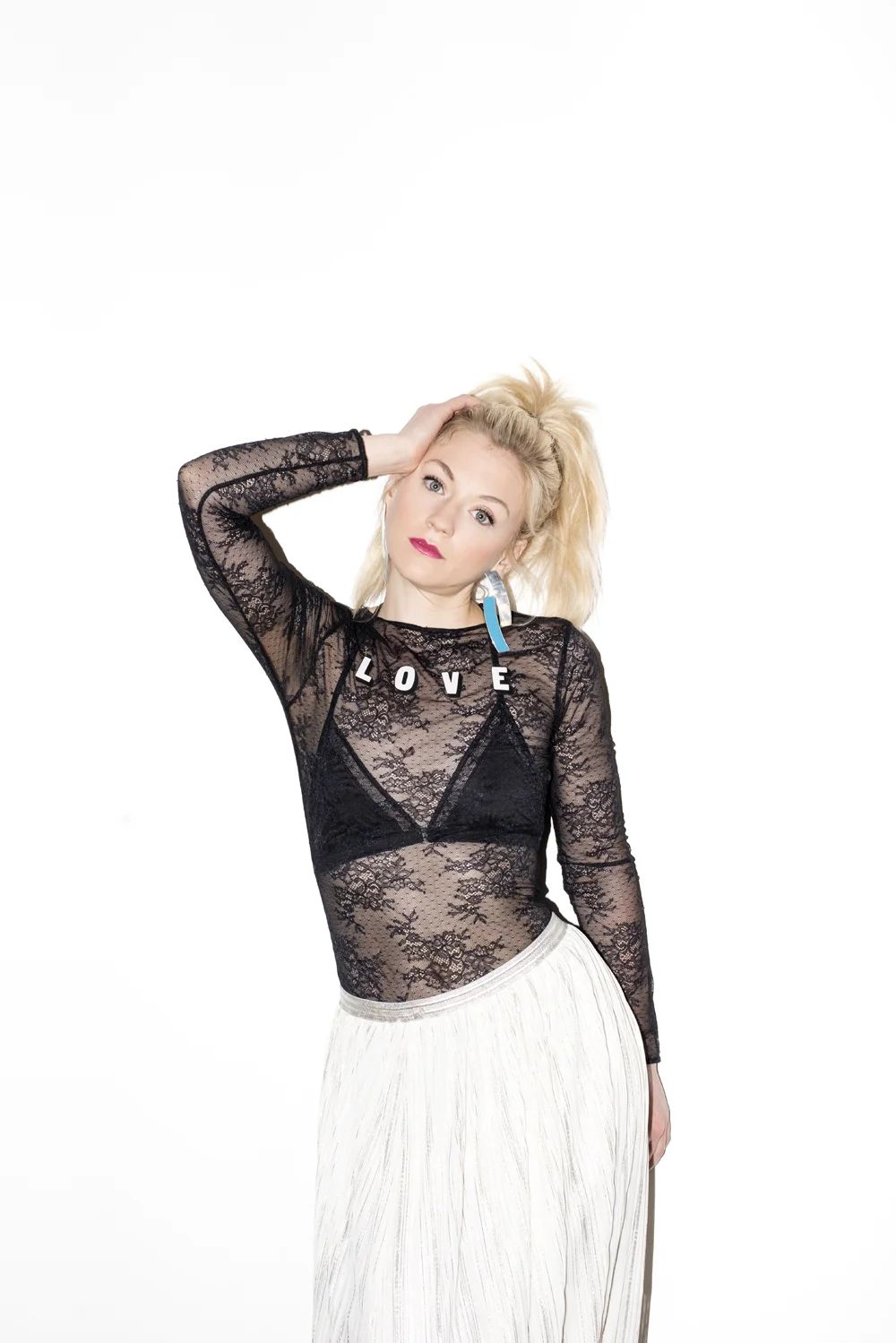 What's cool with music, though, is thatI can keep the ball rolling. If I'm between gigs and I have a month off, I can be creative, write a song, get my band together and play a show."
Her next big project comes in the form of ABC's new show, "Ten Days in The Valley", where she plays Casey, an assistant to actor Kyra Sedgwick in a murder mystery set in ___. Not one to rest on her laurels, Emily will also release her new EP alongside new, collaborative tracks. We're a tad exhausted just thinking about her schedule, and therefore lucky enough to speak to her between takes on our shoot. So here it is, our talk with the gal that is a"songwriter and also fights zombies"*.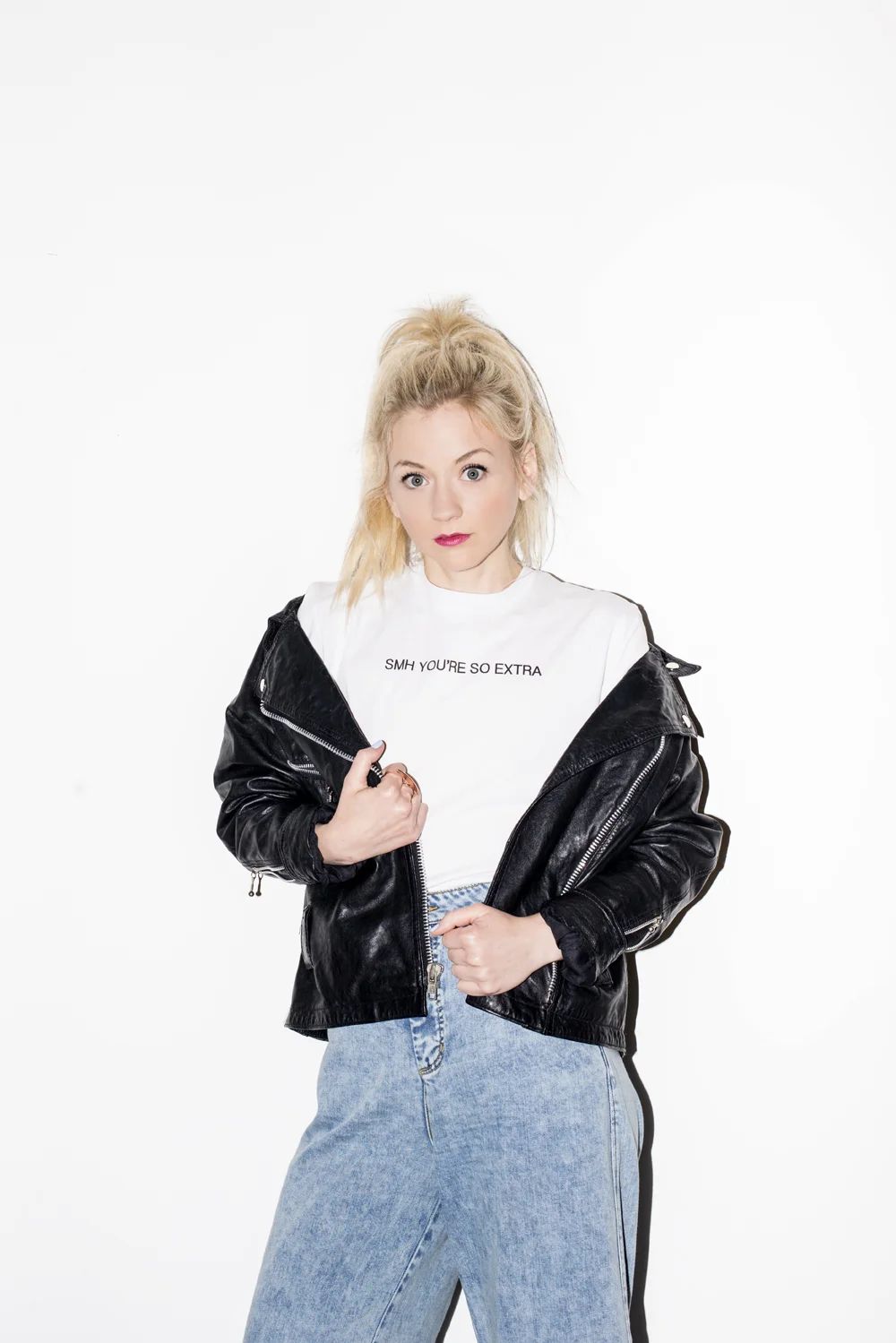 So you're originally from Nebraska – there's a huge country music scene there. How has this influenced your music?
I tend to write about love and relationships, so certainly my upbringing comes up a little bit in that. Who I date ,along with my time singing in talent shows and church in Nebraska naturally comes through in my music and storytelling.
Living in bigger cities like New York and L.A for my TV shows has inspired my newer music, but I'm still from small town in Nebraska despite working in these different worlds.
Your songwriting feels honest and personal. Do you collaborate at all with other writers or do you prefer working alone?
It always starts from a place where I'm by myself, in a place of isolation for those initial steps, "What is it that I feel is important for writing?" or from the first poem that I write. Before, I used to write the whole song by myself and then take it to a producer and bring it to my band and that's where the collaboration part came. But it's starting to change for the next group of songs, where I'm getting more collaborators on board and getting a label involved. I'm trying to explore new ways of writing songs, and I think you always have to change and grow.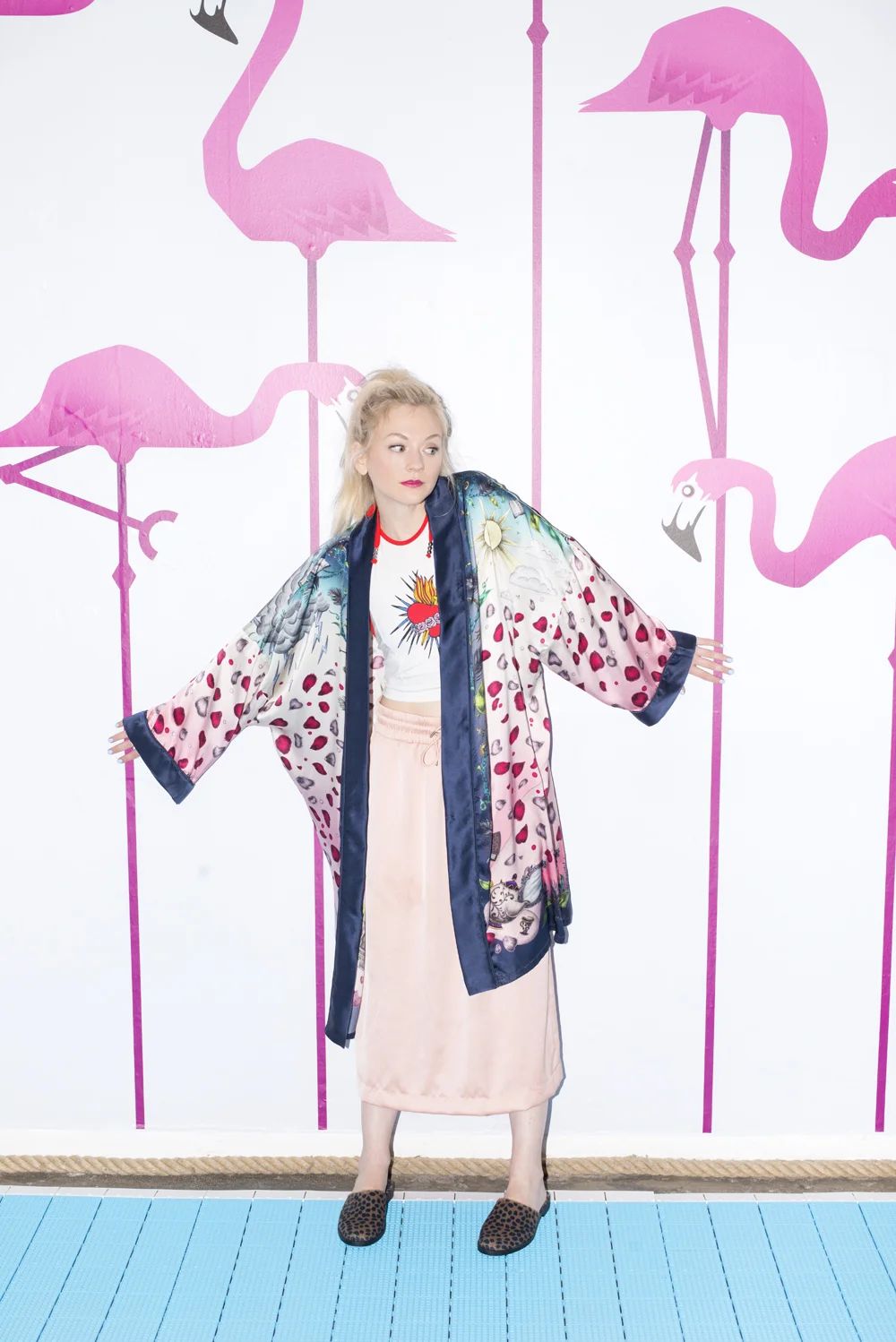 Collaborating must change your approach to writing a song, especially after doing things yourself.
It definitely pushes you, or you start to get into a routine. Helps you make different decisions.
I guess there's a level of trust that is involved, especially when it's something so personal to you. Does it take time for you to build that trust?
I find the first writing session with someone new is similar to first date nerves, where you get a feel the person. It's only after that can you actually write a song. For the first session you end up talking with someone about your life and the music you like. I don't write general fun pop songs, I write because it's exposing something about how I feel, some bit of truth. You can't really get to that so quickly, unless you meet someone and really hit it off. It definitely takes a minute to get to that place with someone.
In your video 'Be Good' there's a personal, care-free nature about the way it is shot – do you have a creative control over those?
Most of them have been done by my good friend Peter and I've known him from New York for seven or eight years. It's really an experiment making music videos. Some have worked out how I imagined and some haven't. 'Be Good' turned out exactly how I imagined in my head. I'm someone who wants people to listen to the music and the words. I like videos to not have much of a narrative, I want the images to support the music. So you are listening to the music as a soundtrack, not watching the story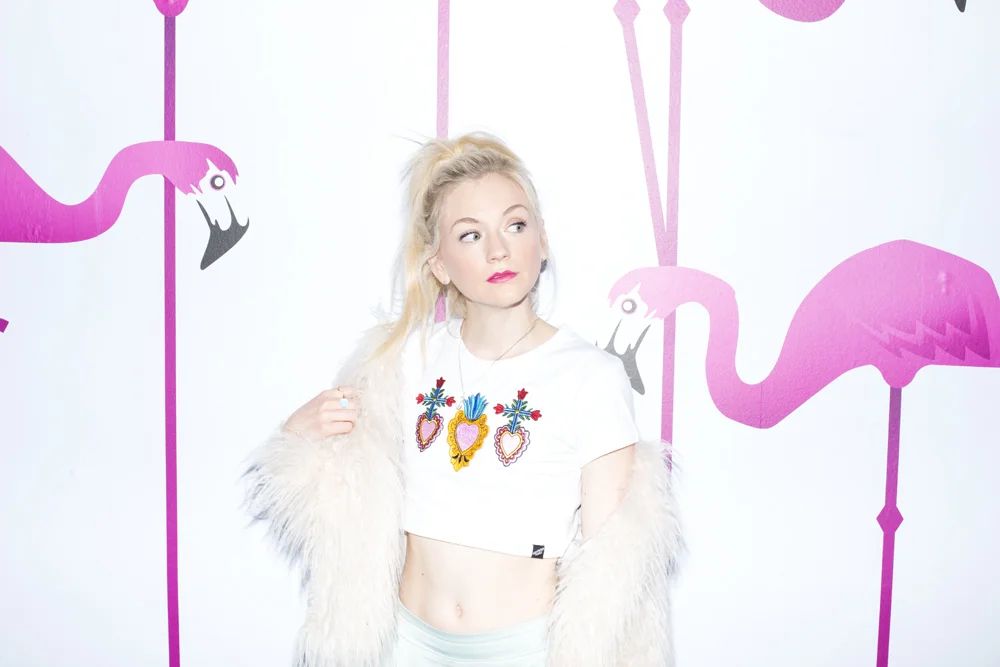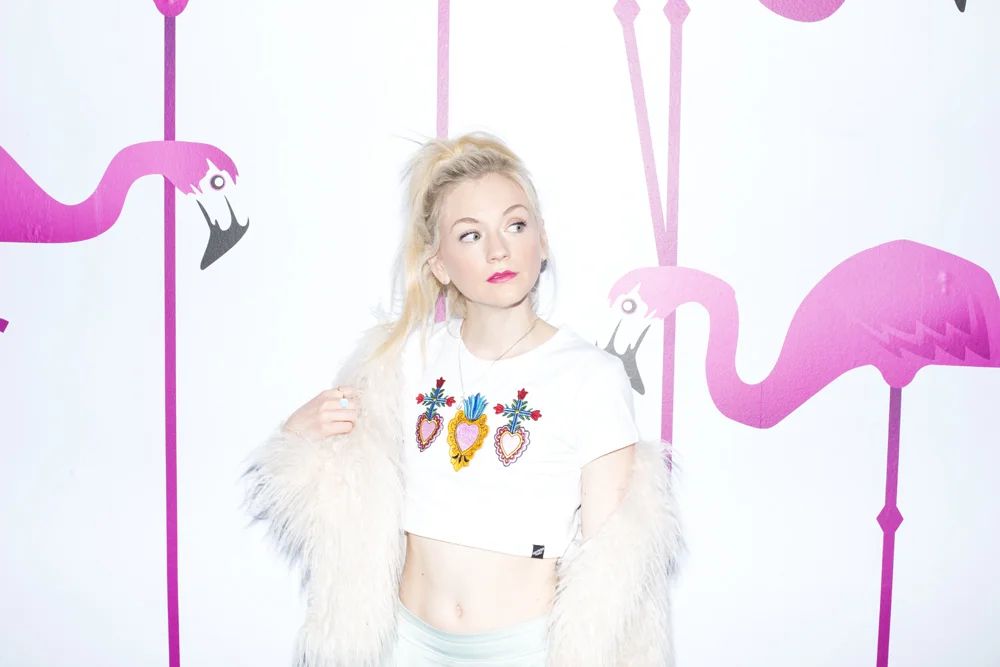 You have an upcoming EP on its way, what's the news on that?
I do, I've been here in the UK meeting UK based labels and I feel like this is a great place for my music and there's a lot of interest here, so I'm really excited to see what happens.
You're starring in a new ABC series" Ten Days In The Valley", beginning this autumn. What can you tell us about the show?
It's a mystery/thriller about a little girl who goes missing and the story behind it. The show is 10 episodes and every episode is a flashback. Kyra Sedgwick plays the lead and I play his assistant who has quite a few secrets. As the investigation goes on, a lot more secrets are revealed from everyone in her circle. Different things come out from their lives.
I imagine it's not as dramatic as The Walking Dead?
It's not as violent but it's dramatic and suspenseful – but there's no zombies and there's not as much fighting and gore. It's way more of a drama mystery.
Have you ever had to juggle multiple acting projects at the same time?
I'm usually shooting one thing at a time. I find if I'm shooting something dramatic then my music is a release from that It's been nice to transition to the last few roles I've done with "Masters Of Sex" or "Conviction", which feel a bit more adult and are fun for me and a little bit edgier I guess. It helps shooting something more lighthearted or funnier and it is a nice release.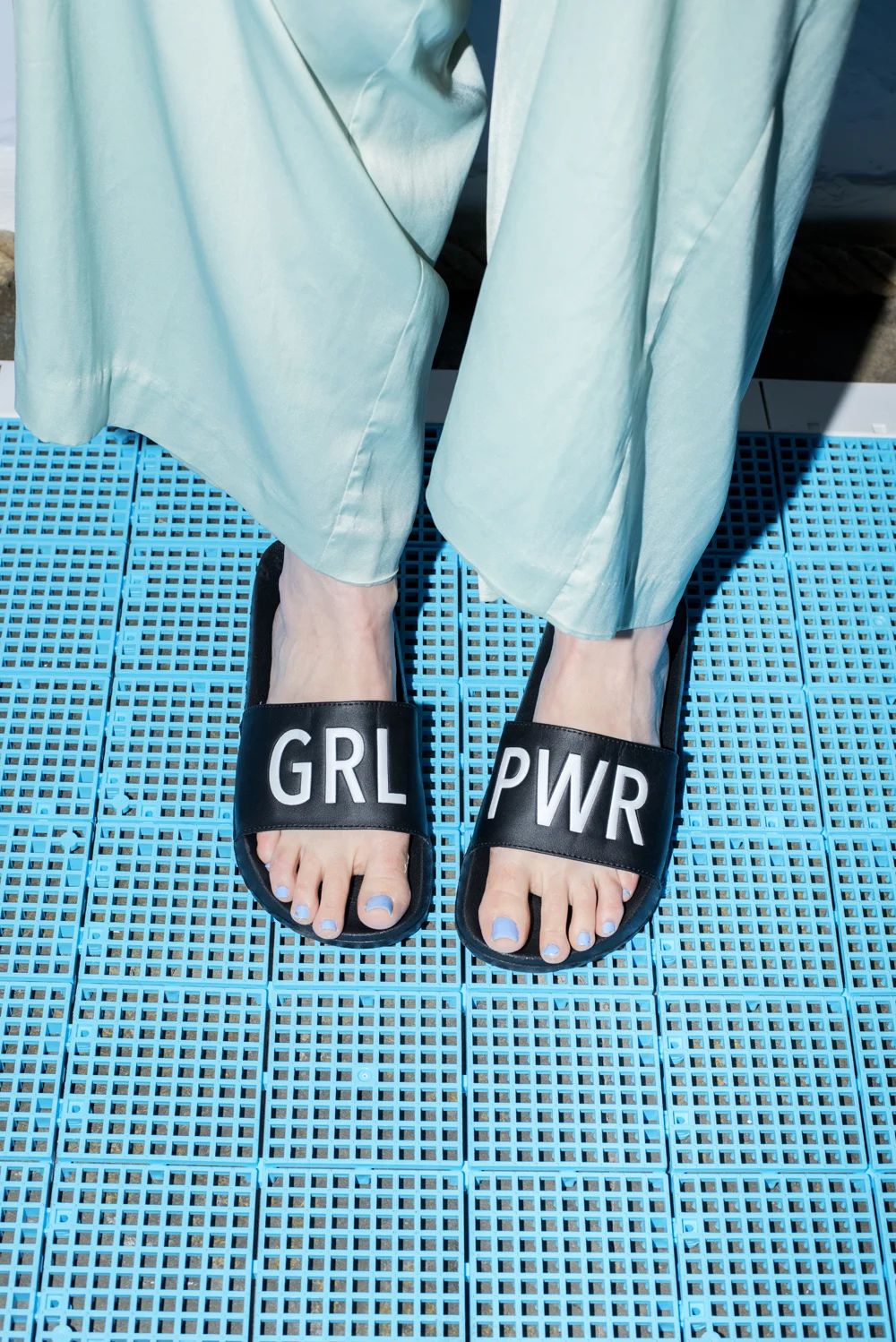 You character Beth from The Walking Dead experiences quite a lot of upset in her life, especially the deaths of her boyfriend and others close to her. Where do you think your character draws her strength from to move forward in her life?
The situation she is living in is insane, especially as she is only 15. Her character is at that stage where she's trying to work out where she fits into the world, figuring out how she fits in this group of strong personalities when she's one of the youngest, as well as trying to survive the zombie apocalypse. She is forced to follow her basic survival instinct and grow up fast and realises this is a strength; having a strong survival instinct.
Which scenes were the most enjoyable to shoot for The Walking Dead?
I always loved it when we could burn down the house [laughs]. I love the scene where we sing around the campfire, which, was such a wonderful day to shoot. Acting-wise it wasn't very insane, but for me but it was special moment. It was a real great week of shooting and to get to know the cast.
Were you busy acting and writing music before you started filming The Walking Dead in 2010?
Yeah I was, I was playing a lot Broadway shows and club shows in New York with my music. Along with theatre in New York I also guest starred on Law & Order, but The Walking Dead was the regular role in a series I had. It was really exciting to be on a show that reached so many people. I had never been a show that was watched by 20 million people, worldwide.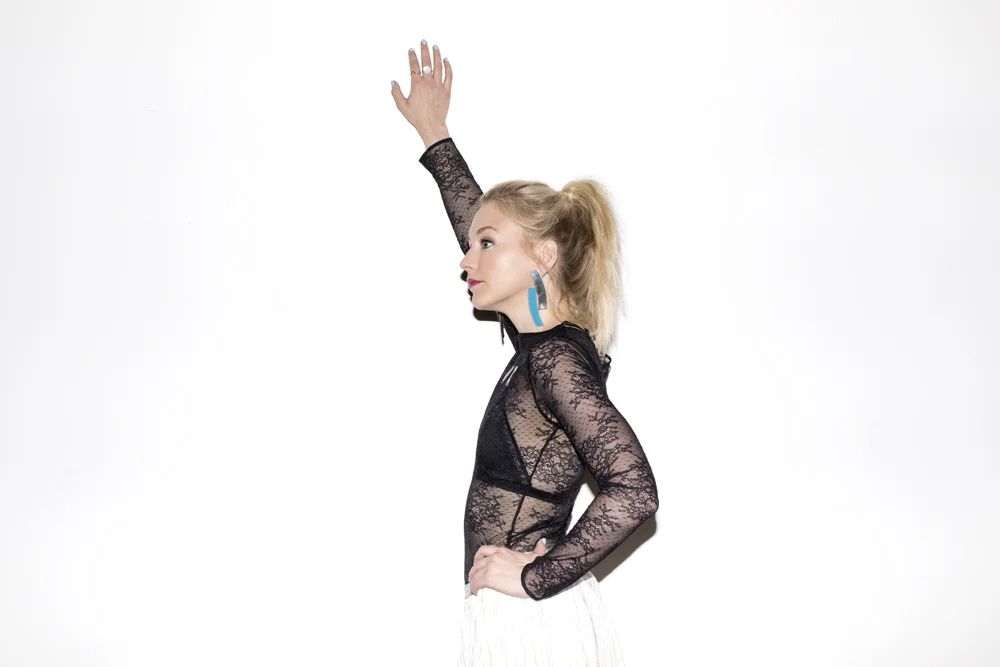 Back to your music, who would you love to collaborate with in the future?
Oh my gosh, I love this band Frightened Rabbit but I don't know how I would collaborate with them, maybe like a duet or something. They're like my all time favourite band.
What else have you got planned for the rest for the year?
After "Ten Days In The Valley' comes out in October, it's going to get busy with press. I'm also working on new music as I've recorded so many songs I haven't released yet. I've only been to Europe for appearances or work so while I'm over here I'm gonna go to Paris see the sites. Hopefully to inspire some of my music.
*her own words taken from Kinney's instagram profile 
Interview Chris Graham
Photography joupin Ghamsari
Styling Jheanelle Feanny
Styling Assistant Prescila Baker
Hair and make up Chantelle Phillips
Location Shuffle Club, London