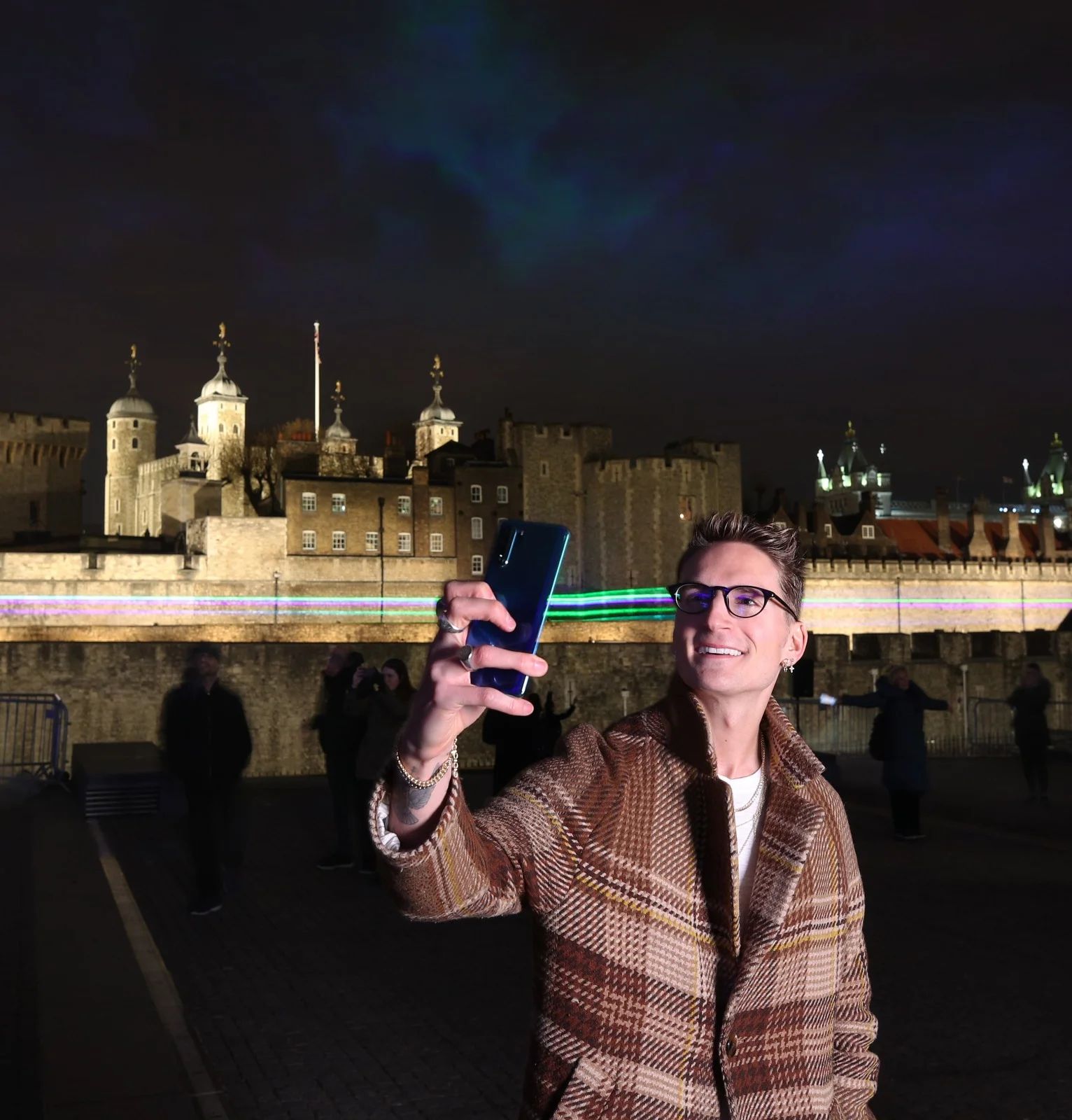 Huawei brings the Northern Lights to London
Huawei continues to push the boundaries of what is humanly possible by bringing the Aurora Borealis to the Tower of London this weekend
Huawei is bringing the Northern Lights to the skies of London this weekend, with a mesmerising laser art installation to mark the UK launch of the new Huawei P30 Series and new 'Aurora' colour.
[embedyt] https://www.youtube.com/watch?v=xtlG4D6sOno[/embedyt]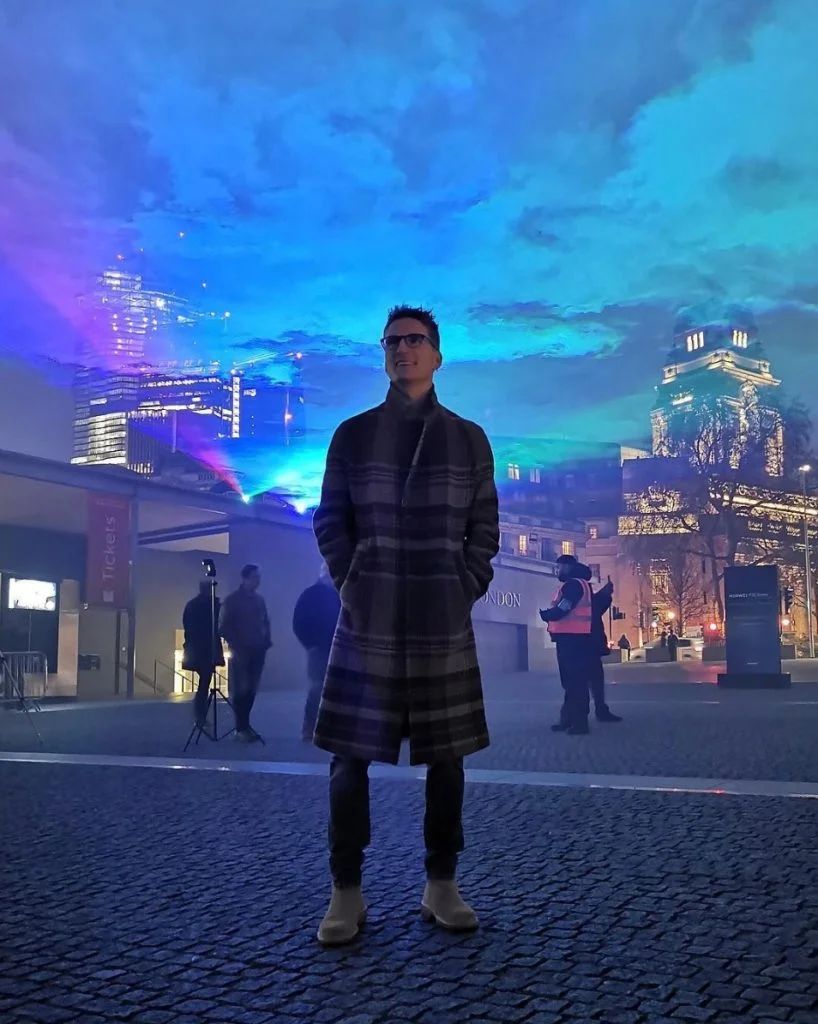 The global technology leader commissioned immersive artist Dan Acher to recreate a bespoke installation of the Aurora Borealis, which occurs most prominently near the Northern and Southern poles; the result of the sun's influence on the Earth's magnetic field, using a series of breath-taking lasers and haze to light up the night sky above the iconic Tower of London.
The installation will be open free to the public on both Friday evening and Saturday evening from 8pm to 10:30pm.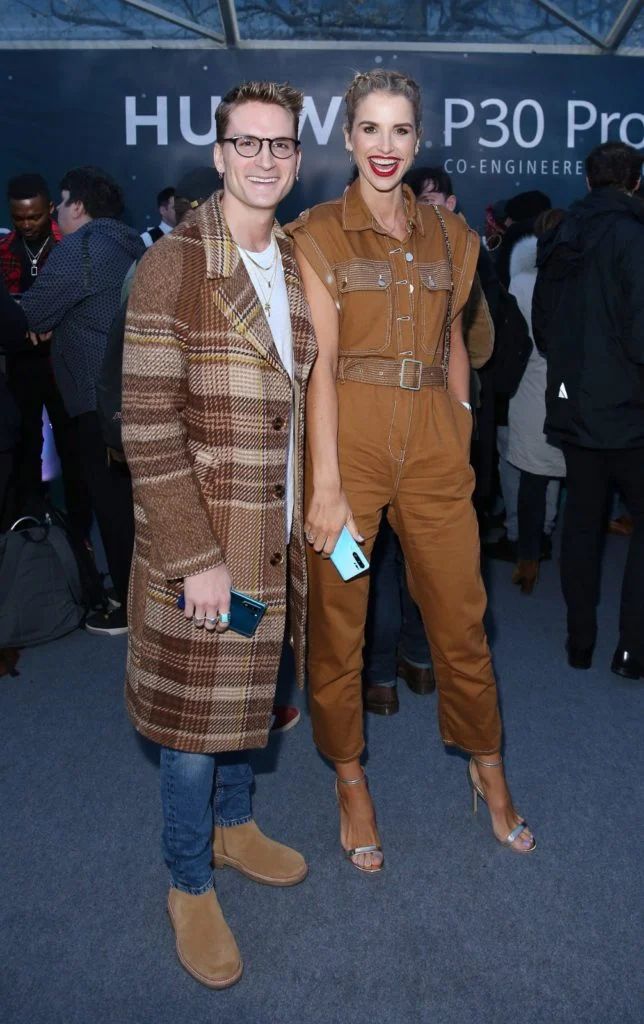 1883 were given an exclusive VIP preview of the dance of the Aurora which did not disappoint, alongsideDJ and model Vogue Williams and long-standing star of Made in Chelsea and fashion designer, Oliver Proudlock.
At the event, guests drank specially curated cocktails to reflect the new Huawei P30 series colour palette, including the new Aurora, Breathing Crystal and Amber Sunrise. Huawei P30 Pro handsets were available at the event to test out and we were amazed by the amount of features they were able to fit within the device including a super wide angle, macro option, an incredible 5x optical zoom and unparalleled photography capabilities that can capture stunning detail and vibrant colour, even in low-level light.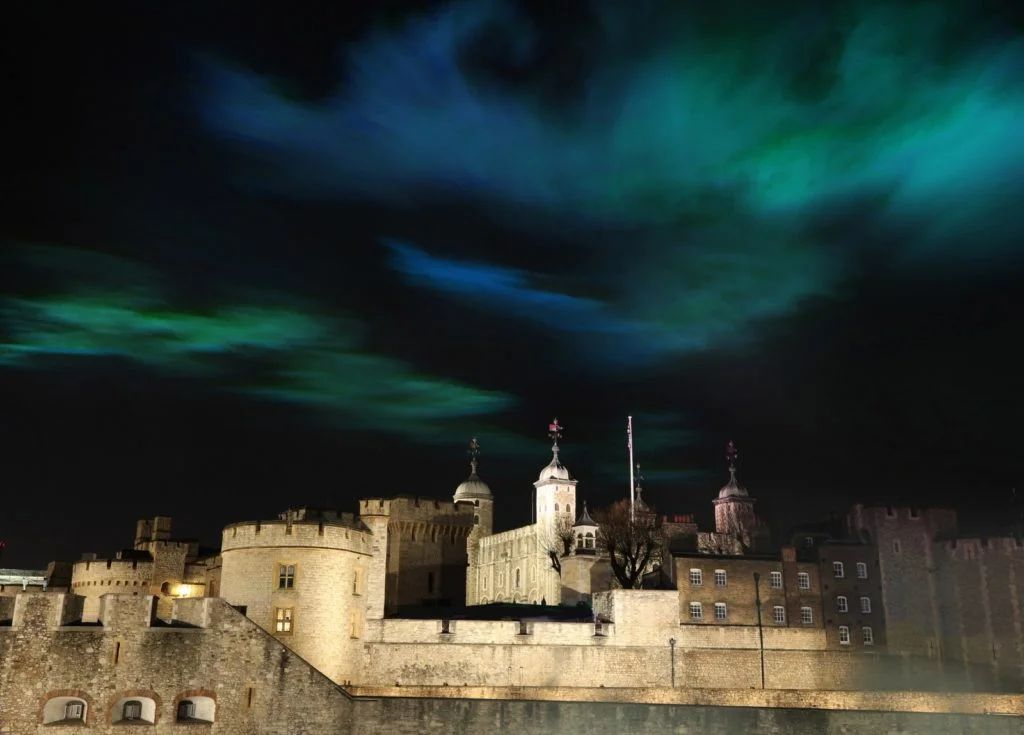 According to research carried out on behalf of Huawei, witnessing this natural phenomenon is top of UK millennials' 'experiences' bucket list, with 34% citing this as something they want to see before they hit 40.  This was followed by Niagara Falls (24%), going on safari (23%) and walking along the Great Wall of China (20%).
Open to the public on Friday 5 and Saturday 6 April between 8pm and 10.30pm, the Huawei P30 Pro handset will also be available for attendees to try out in order to photograph the faux aurora.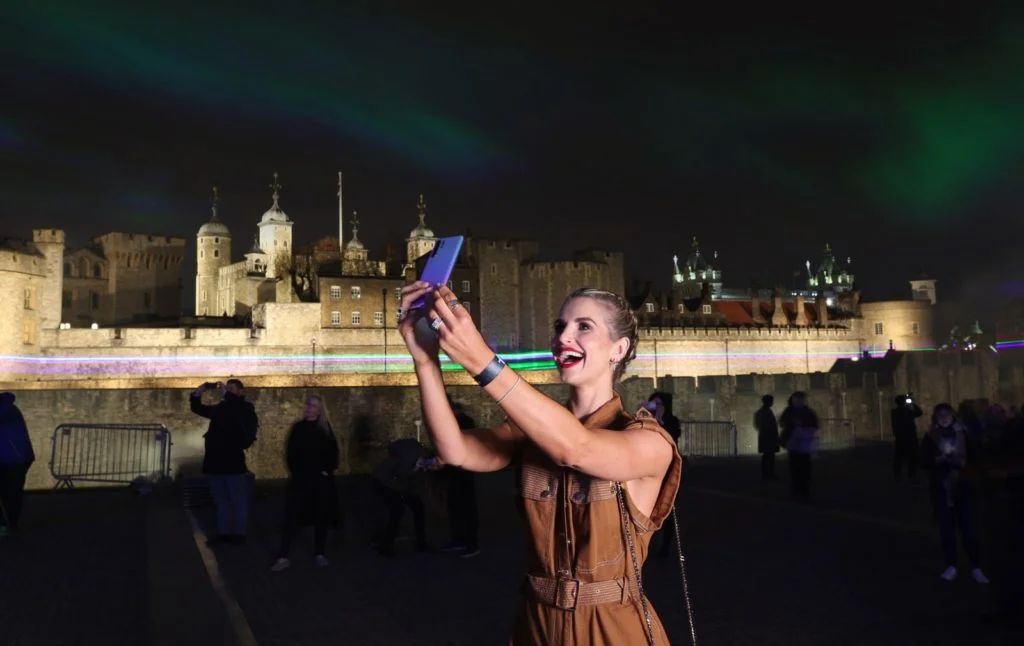 The best vantage point is in front of the Tower of London ticket office, where visitors are encouraged to share their images with the hashtag #Huaweilondonlights, tagging @Huaweimobileuk.