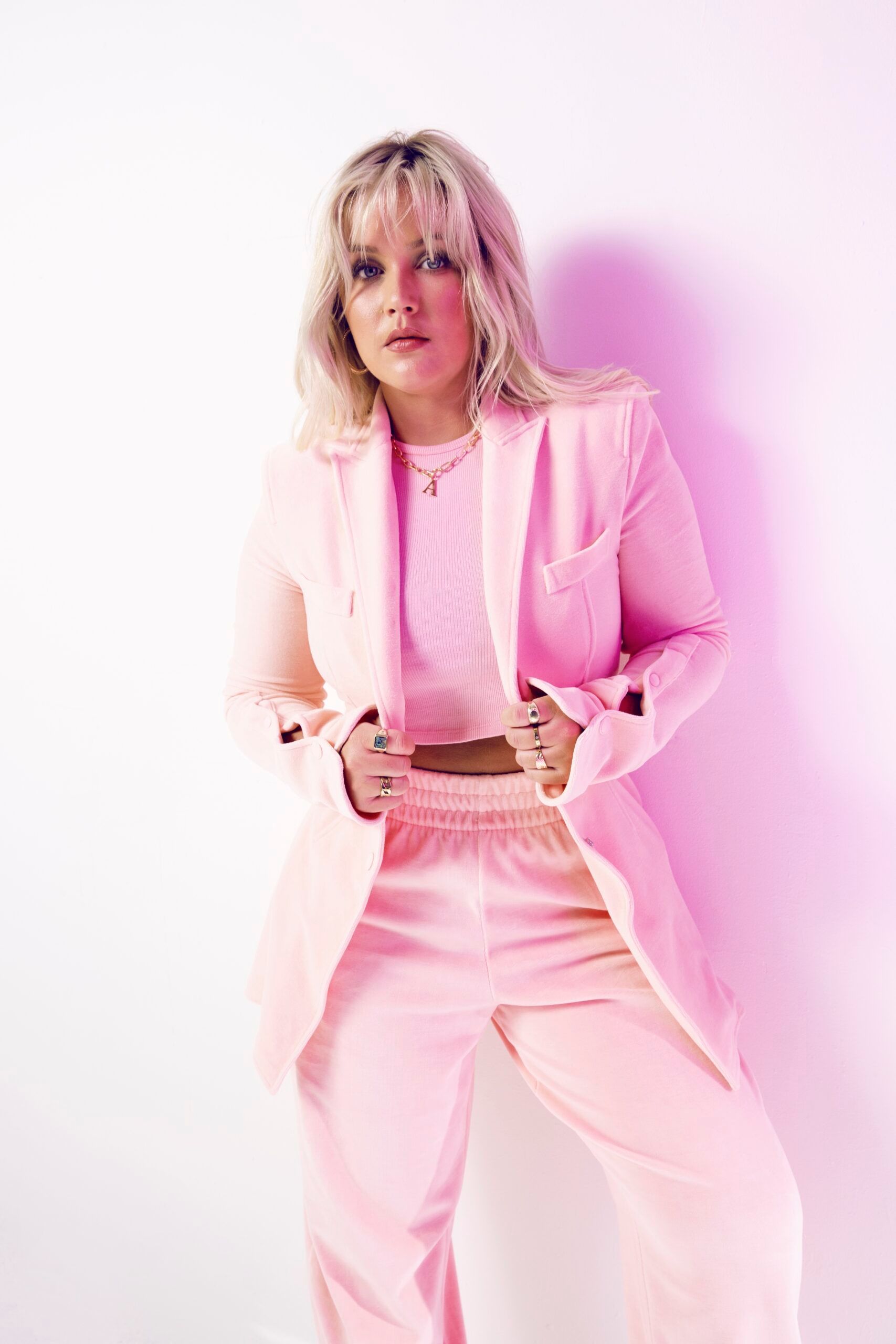 Aimée
Irish musician Aimée delivers a unique brand of nostalgic and empowering pop with her music. Channelling much-needed optimism on recent single 
Nobody Else
, the rising talent delves into personal experiences with framed by bright soundscapes that get people dancing their troubles away. 
Finding equal amounts of catharsis and carefree joy through her Swedish-pop inspired, vocal-led artistry, Aimée reveals to 1883 what sets her latest production apart from her previous releases. She Explains how her sound has evolved and recalls the first moment in early childhood when she realised music was what she wanted to do for the rest of her life.
The lyricism in Nobody Else, has been described as very personal to you. Is that something unique to this track or is your song writing quite personal in general?
Writing from something personal or an experience has always been my process. I never tend to write about a random story, I always like to talk about things I've been through – I can be more detailed when it comes from real life. Nobody Else was different because it was the first single that I wrote about love and positive relationship experiences as previously it was usually breakup songs. 
So, have you always used music as a form of catharsis? And how was it different to not be seeking that in this particular, more positive single?
Yeah if I'm stressed or going through something in life, I tend to end up writing about that. This single was during the start of lockdown, and it was when I was starting to write more ballads and more tracks with serious meanings. So, I think I needed something more upbeat and light-hearted, I wanted people not to have to think too hard when they listened to Nobody Else, just something fun.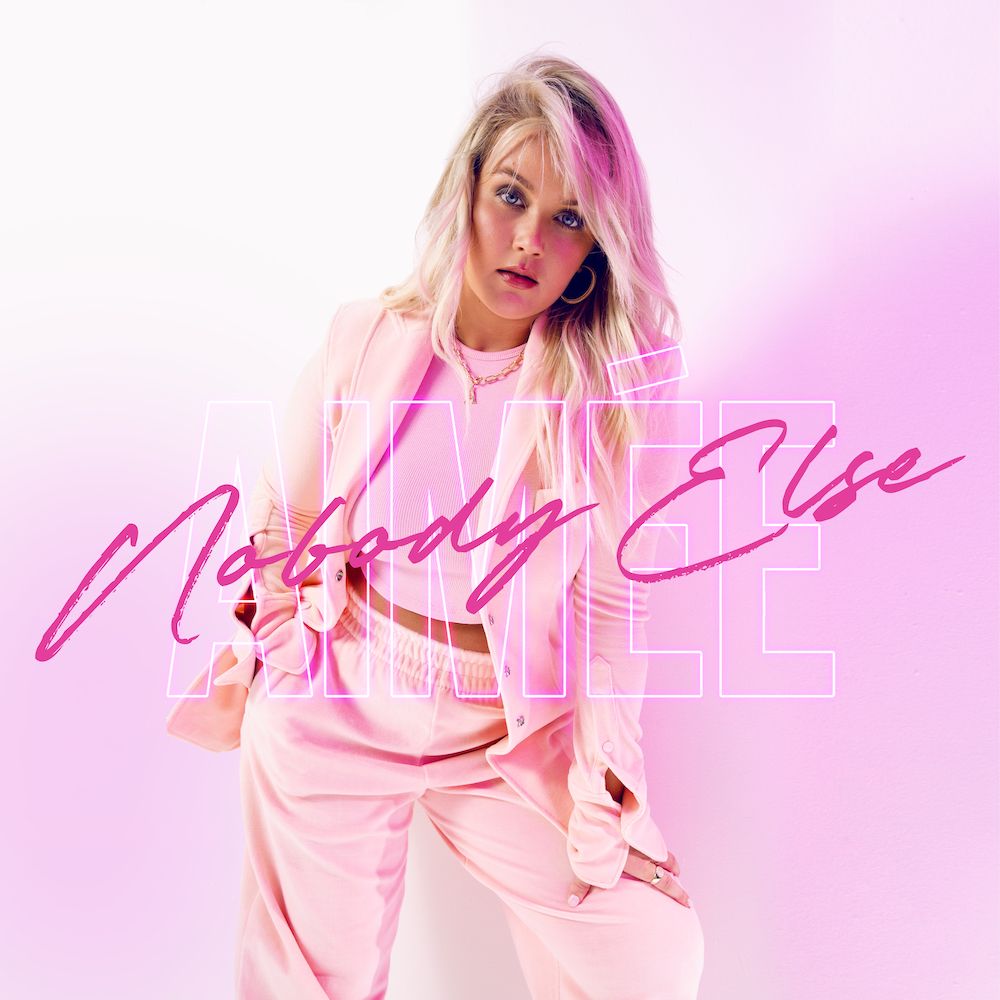 Besides the vibe of the song, how would you say your sound has evolved particularly over the lockdown period as you mentioned? And where do you see it going from here? 
Before anything else I'm a vocalist so I'm always making sure that no matter the sound, I always get to showcase my singing in my music. My style is very 90s-00s Destiny's Child, full of harmonies and vocals doing the heavy lifting rather than having a big production. In terms of how I've grown, previously I leaned more towards reserved, acoustic sounds. Now after the two years off, I want to go full out pop. I want to make big, modern pop mixed with my signature nostalgic Swedish pop genre. For the future, I really don't want to confine myself to any genres so who knows! 
Have you ever been tempted to experiment with your sound? Which genre would you be most keen to try out? 
I dipped my toes into dance music last year with the song Shut Up and Dance, which is the least amount of vocal work I've ever had to do for a song. That was a fun process. I'd definitely try things like that again. 
You've always loved to collaborate with producers around the world. What flavor do these talents added to your sound? Anyone on your bucket list you'd love to collaborate with? 
It's taken me a good few years to find producers who completely get what I've envisioned, especially in Ireland where bright, fun pop music is not exactly the trend. So, I had to work the right producers and they are able to bring my vision to life. I have a massive bucket list of people I'd love to work with but at the top would be Max Martin or songwriters like Julia Michaels and Justin Tranter – it's a very long list. 
One of the goals has been described as creating "empowering, uncompromising and nostalgic" pop music. While this is obviously something you're always working towards, has there been a moment you felt like you'd achieved this already? 
Yes, during my first tour and first shows in Dublin. I can't get that feeling out of my head, those moments of people smiling, jumping around and dancing without a care in the world. It felt like I got it right! 
In the two years you didn't get to connect with people in this way, was it hard to keep motivated and be creative? How did you manage to keep going? 
Yes, it was quite difficult. Every week I was thinking what online show or cover can I do? How else can I connect with people? It brought up more anxiety than normal as I had to keep asking myself if I was going to take advantage of this time I was given or am I going to let it go waste? The feeling of unknown, how long it's going to go on for was also difficult. 
Over your career what would you say has been the most memorable or surreal moment? What's next for you? 
The most surreal was when I performed a sold-out show at the 3Arena. It was something that didn't hit me until I was in bed that night, kind of like out-of-body feeling of "What did I just do?". For what's next, it's just releasing my next single. I've never been in such a good position of having a bank of songs ready to go. 
What's something no one has asked you in an interview that you wish you were asked? 
No one really asks about when I decided to become a musician. The answer is that I've always known I wanted to do this. 
Do you remember the first fleeting moment that you decided this is what you want to be doing? 
Yes! It was something so simple. I remember waiting for Britney Spears' music video for Me Against the Music to come out on TV. I remember having goosebumps finally watching it and thinking "I want to do nothing else but that!!." 
Nobody Else is out now, follow Aimée via @Aimeemusicofficial
Interview Malvika Padin
Photography Eilish McCormick