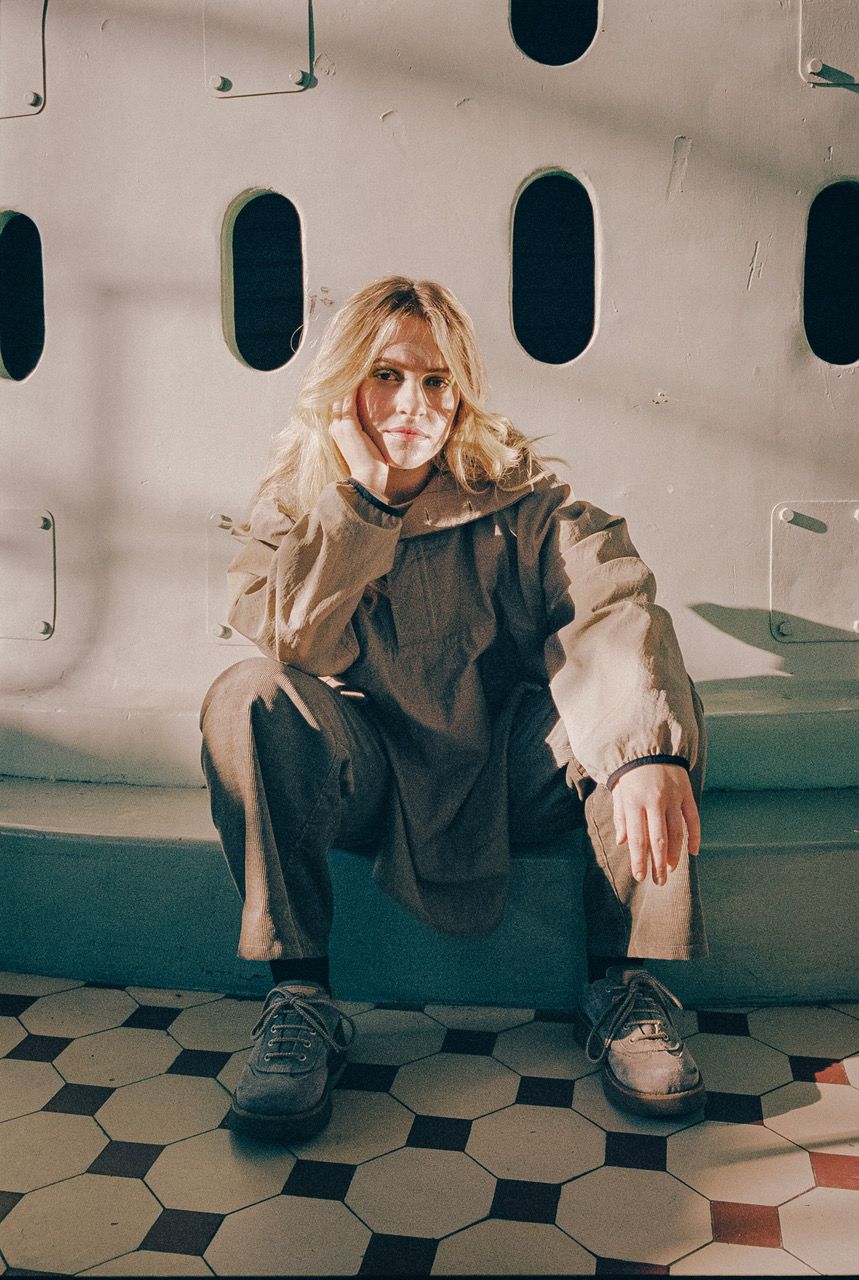 SKAAR
Norwegian singer-songwriter SKAAR has a penchant for crafting pop songs that are upbeat, serene and strikingly vulnerable.
Growing up in the scenic little island that is Stord in Norway, Hilde Skaar AKA SKAAR, began her music career after being scouted by management after she had posted covers on YouTube, she then bagged herself a deal with Warner Music. Since that initial moment, the artist has been building a steadily growing fanbase thanks to her lush vocals and emotive lyricism. If you listen to the early track For Andrea which is off her debut EP On The Other side Of Waiting or Running High which is taken from the 2021 release Waiting, there is a real sense of beauty found within her music. The vocals, lyricism, delicate instrumentation – every minute detail is gorgeous. Over the last few years, SKAAR has picked up award nominations, soundtracked two Norwegian films, and is now joining fellow pop hit purveyor, Sigrid, on tour.
1883 caught up with SKAAR to discuss her latest single Get Him Away From Me, how therapy has positively affected her songwriting and more.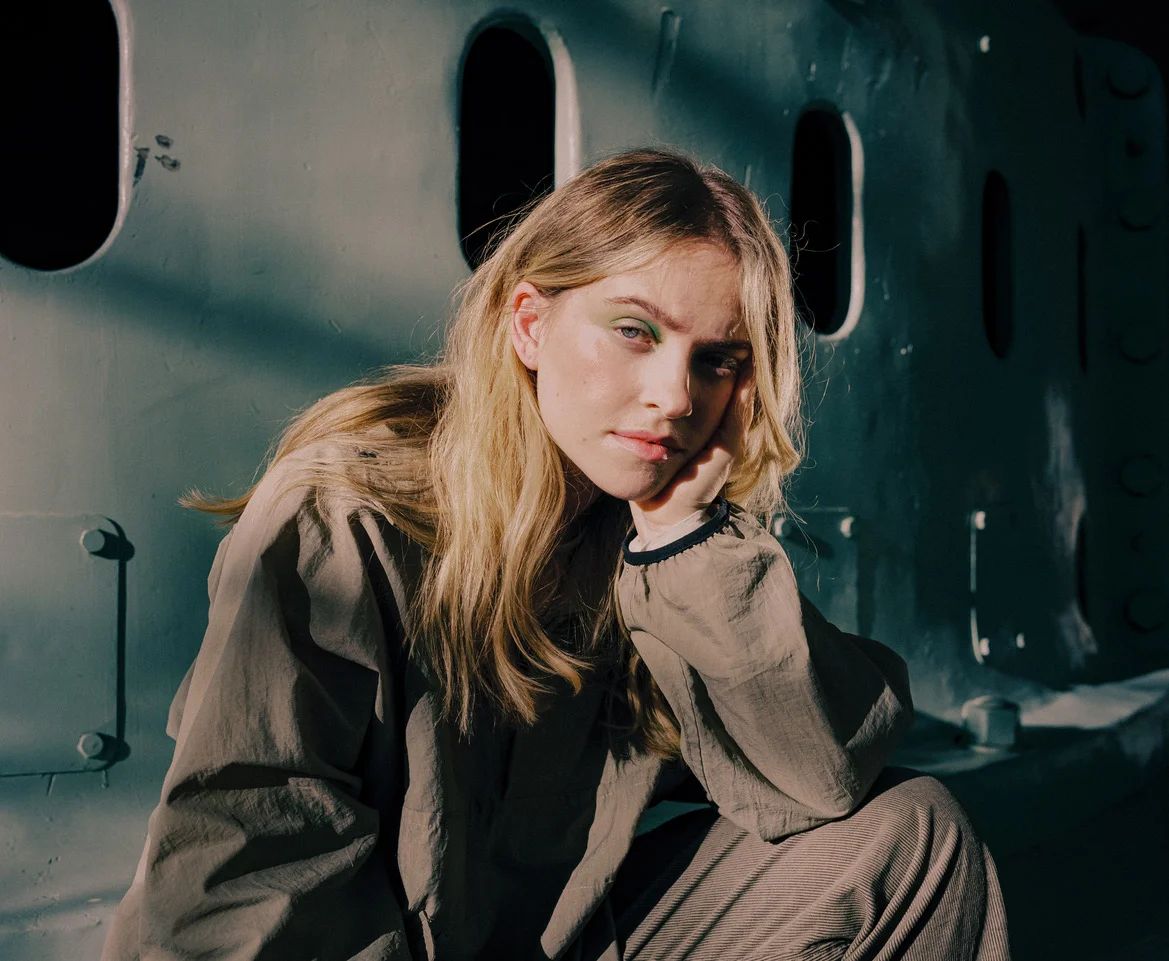 Hi SKAAR, can you please tell us about the making of your latest single Get Him Away From Me?
Hello! I made Get Him Away From Me in London with one of my best friends Mathias Wang. It had been a pretty shitty year and I had tried to write about it for some time. But being in London, kinda escaping from my life back home made me feel so free. So when we sat down to write the whole song came in an instant. It was a very healing process.
The track is actually taken from your forthcoming new record, is there any info you can share with us regarding the new body of work? How does it differ from the last two records?
Good question. I'm just trying to figure out who I am as always and as I'm doing that I'm driving into my roots. I'm just trying to figure out what I want to say and how I wanna say it. I feel like it's more grown and mature which makes sense since I wrote the first project when I was 18/19 and now I'm almost 24.
For anyone who hasn't heard you yet, how would you describe your sound?
I would describe it as euphoric, vulnerable pop with an indie twist. With lots of big choruses!
Can you tell us a bit about how you first got into the music scene in Norway?
It's pretty random actually, I put out a few videos of myself singing and playing the guitar on YouTube and then I got contacted by management. After that, I got contacted by Warner Music Norway who I still work with. Pretty random but I'm so happy it happened!
As someone who signed record and management deals really early on in their career, what do you think have been the biggest lessons you've learnt so far? And what do you wish you would have known when you signed the deals?
I feel like I didn't know back then how much I was worth or that I can say no to things. I feel like I thought my opinions didn't matter because everyone I worked with was so much older. But know I know what I'm worth and what I can demand. I also know that saying no is a strength, not a weakness!
Can you share one fun fact about yourself that fans might not know yet?
I have a phobia of candy haha… I know it's weird but I've always been like this! I can't be in the same room as candy cause the smell makes me nauseous hahaha…
It's truly wonderful that you're working on yourself by going to therapy, I really think every single person out there could benefit from having some sort of therapy. If you are happy to speak about it, how would you say therapy has positively affected your songwriting?
I agree so much! I feel like it has helped me to write music a lot. I'm much more in touch with my feelings and emotions and now when I'm writing lyrics it's easier to tap into things or to find the essence of what I'm feeling. I'm just more in touch with myself.
You're a huge fan of Coldplay which is brilliant and I love the fact you signed with Warner Music because the band are also signed to them. If you had the opportunity to perform alongside them, what three songs would you love to play with them? Obviously, The Scientist would surely be one choice as your cover has gone down so well on streaming services!
That's the hardest question I've ever gotten because I love them! Yes, I would chose The Scientist, but I would also pick their new gem Higher Power. Life in technicolor ii is also a good choice as it's one of my all time favourite Coldplay songs.
How are you physically and mentally preparing for your upcoming tour dates with Sigrid? They're going to be some really fun shows.
I don't even know how I'm preparing for it all, I just opened for her at Oslo Spektrum which was crazy. So I'm just counting down the dates and I'm so excited!
Let's say you're curating your own festival for a day and you're the headliner, who else would you put on the lineup?
Oh my god, a dream! Coldplay, Florence And The Machine, Bon Iver, Swedish house mafia, Banks, Aurora, Robyn, and Sigrid, the pop queen herself.
Finally, what's next for SKAAR this year?
I'm gonna play a shit tons of shows in Norway and outside of Norway. I'm also gonna write more music and finish up my album.
Follow SKAAR @skaarofficial