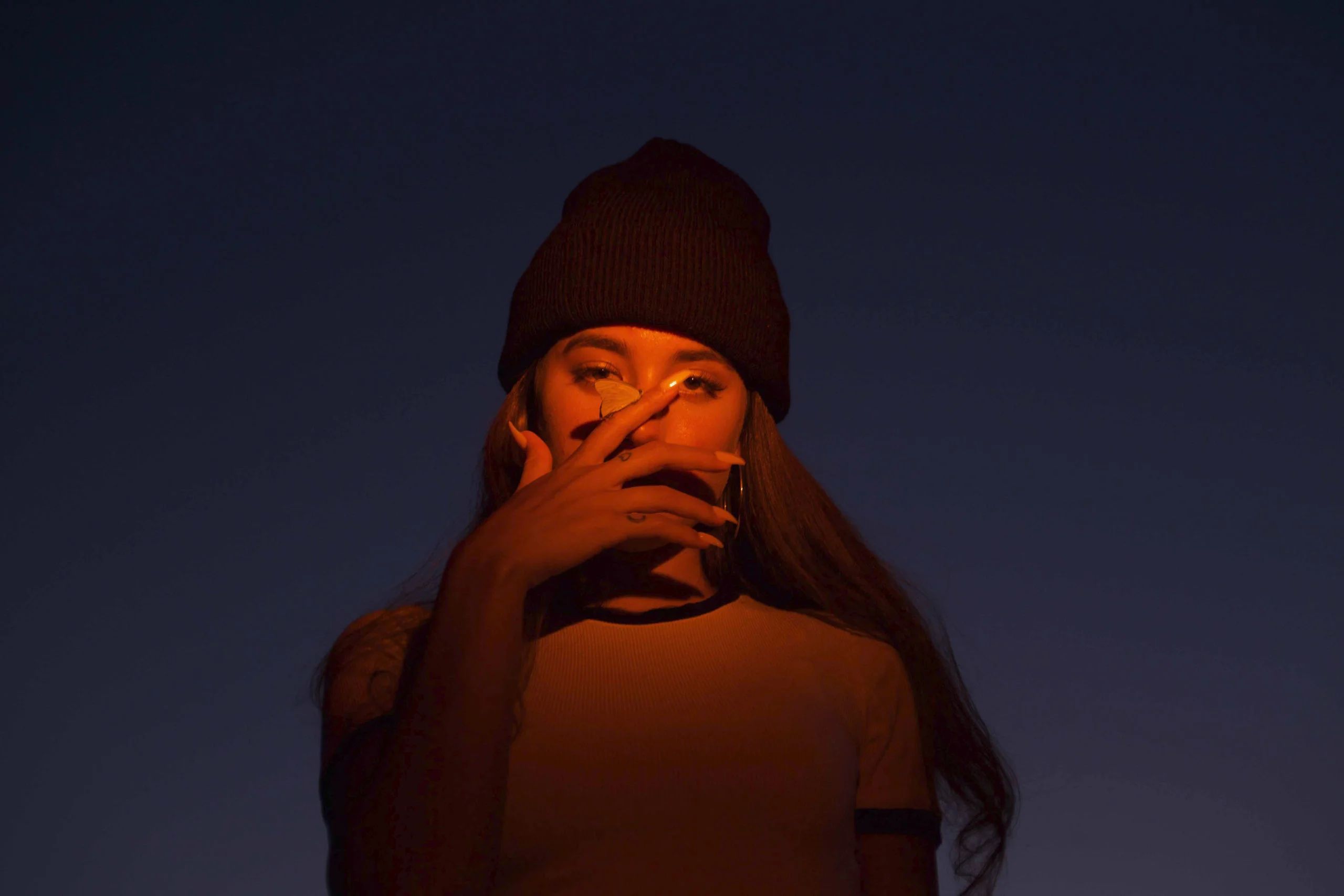 Alaina Castillo
There is a reason why 18-year-old powerhouse Alaina Castillo has accumulated over 2.5 million YouTube views in just under a month.
Houston singer-songwriter Alaina Castillo might be new to the scene, but she's definitely not here to mess around. Opting to focus on drawing inspiration from her own life for her songwriting rather than writing generic songs about clubs and partying. After working with producer RØMANS on her EP, antisocial butterfly, which Alaina describes as a collection of songs that explores how she was feeling during specific events. The release of her lead single 'i don't think i love you anymore', a punchy & intimate track about falling out of love, racked up over 2.5 million YouTube views in a month and was recently added to fellow Gen-Z singer Billie Eilish's personal playlist on Spotify.
With so many great Gen-Z singers on the rise, how exactly does one stand out? For Castillo, one thing that completely sets her apart from the rest is her desire to sing in both English and Spanish as both languages are a huge part of who she is. By blending her love of dance and hip-hop sounds with her Latin roots, Castillo is making her own unique sound. Her fans agree; her following has grown to over 1 million fans from networks like TikTok and YouTube. 
1883 caught up with the rising singer-songwriter ahead of her hometown show in Houston to ask about her music, touring, and why she chose to sing in Spanish.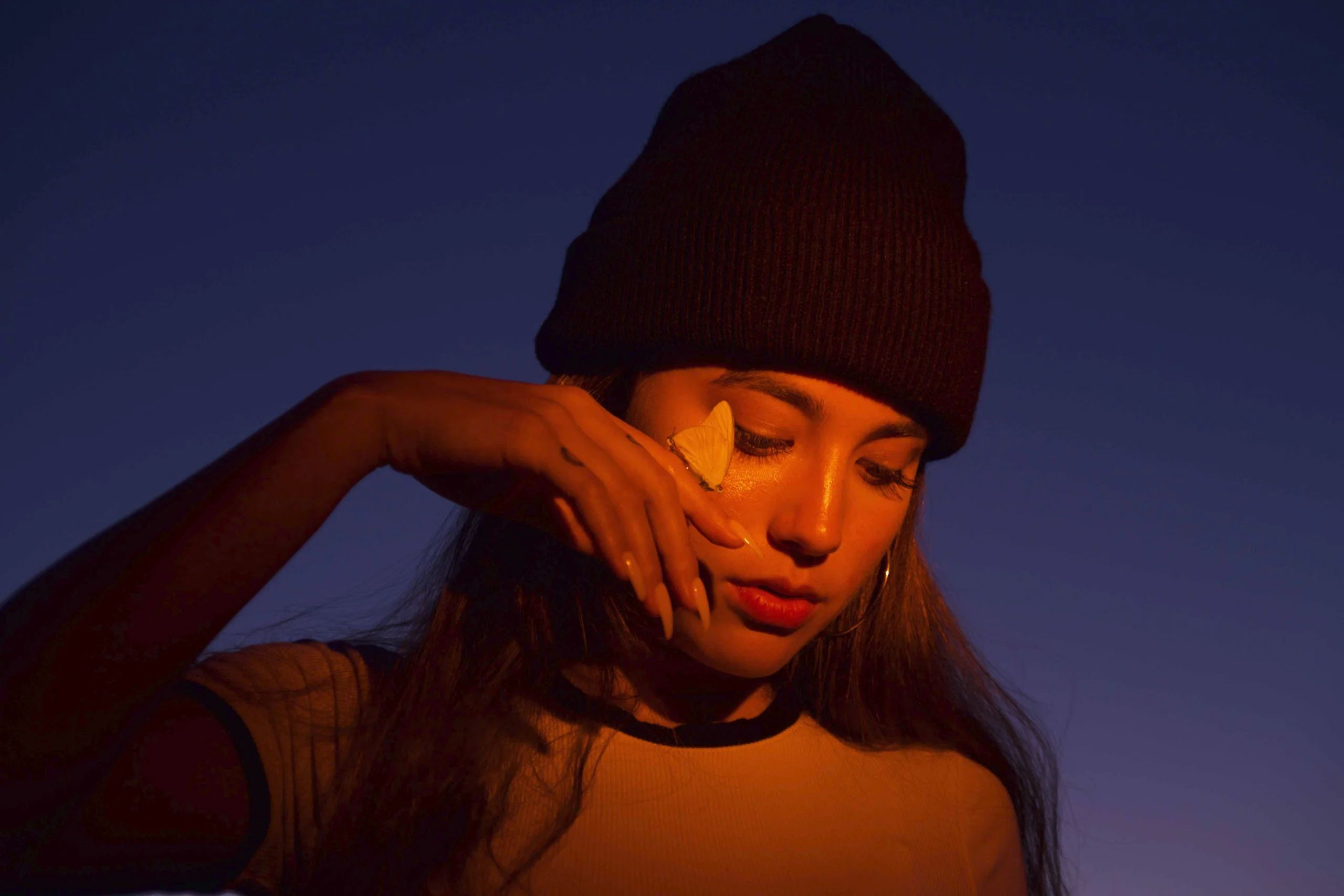 Your debut EP antisocial butterfly was just released. Can you tell us the story or inspiration behind the title?
The title of the EP came from me being very antisocial and never really saying what's on my mind. But it's so much easier to put that all into my music. So whenever we were thinking of something that really described me, we thought of 'antisocial butterfly'. I can proudly say that I came up with that title because I am antisocial and this EP is kind of me blooming and blossoming out into the world.
What was the process of creating & recording antisocial butterfly? 
The process of recording the EP took almost 7 months or so and it consisted of me flying to LA and working in the studio trying to find a sound that I really, really liked. I was very new to the recording process; tracking vocals, writing lyrics and everything but whenever we were working in the studio, it all just came very naturally and I loved every single minute of it. I grew very attached to every song that we ended up making, so it was really hard to narrow it down to what the antisocial butterfly is today. But in the end, the final tracklisting really represents who I am as a person.
Where do you get your songwriting inspiration from?
When I was growing up, I had a diary where I would write things that happened each day and also random song lyrics. It wasn't like I was admiring other songwriters whenever I was listening to great songs. But I would always listen to the lyrics and think, 'Oh, this is really good'. Or I would focus on the rhyming schemes. So I guess those processes helped shape the way I write today.
You combine a mix of English and Spanish in your songs. Why did you decide to include both?
I've always enjoyed listening to Spanish music because of my family's origin and where I come from. But when we began writing the EP, it was something we started to talk about. Halfway through the recording, I was like… 'OK, let's see if we can do this. Let's see if we can create a sound that's a little bit different, but still me.' I was very open to exploring a more Latin feel because I've always felt there's a different kind of flow to it. It felt really easy to incorporate it into antisocial butterfly. My favourite Spanish track on the EP is 'no importa', I love the verses. I also love 'papacito', the chorus is irresistible to me.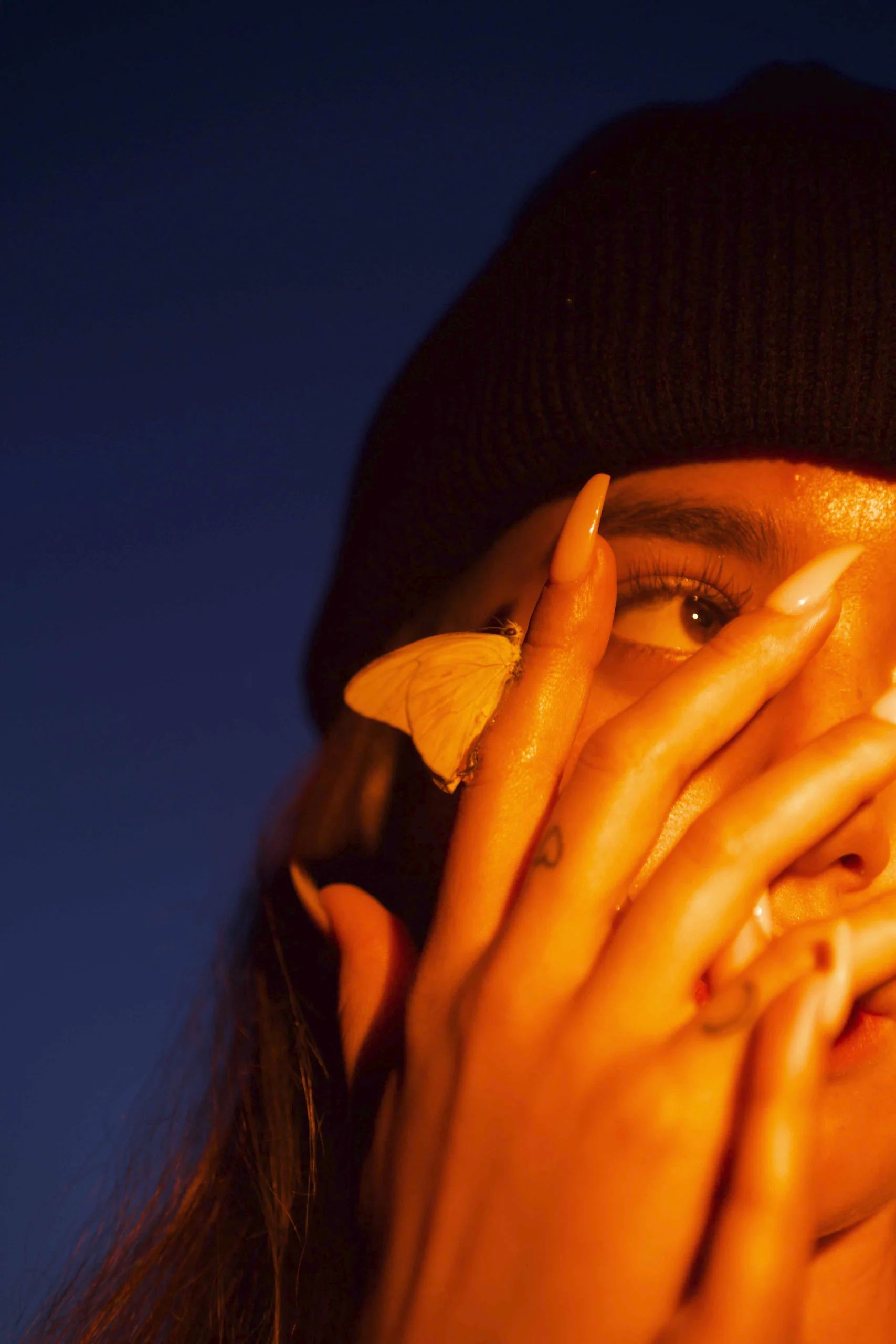 Who are some Latin artists that inspire you?
Selena, Maluma, Nicky Jam, J Balvin & Shakira but the list could go on.
Your songs describe the experience of growing up in Houston, Texas. How did the city and your upbringing influence your own songs?
Growing up in Houston is something that I take pride in because so many amazing people have come from there. When I was younger I always used to say, 'If I make it, then I'll be able to say I came from a small city right outside of Houston', and now the fact that it's happening is insane. I was recently on the cover of the Houston Chronicle and that blows my mind because that was always the big official paper growing up. I'm just super thankful.
Congrats on your first tour! How did you prepare for it? 
The preparation for the tour started a couple of months back when I was rehearsing for Mala Luna, which is a big festival in San Antonio, Texas. That was the very first show I did. I was singing, doing voice lessons, going to dance rehearsals every day in preparation. All of this was very helpful for the tour rehearsals. I care a lot about my vocals and making sure they sound perfect. Of course, I'm nowhere near perfect, but I'm always prepping and practicing to make sure I can perform well so that whoever comes to see me will have a great time.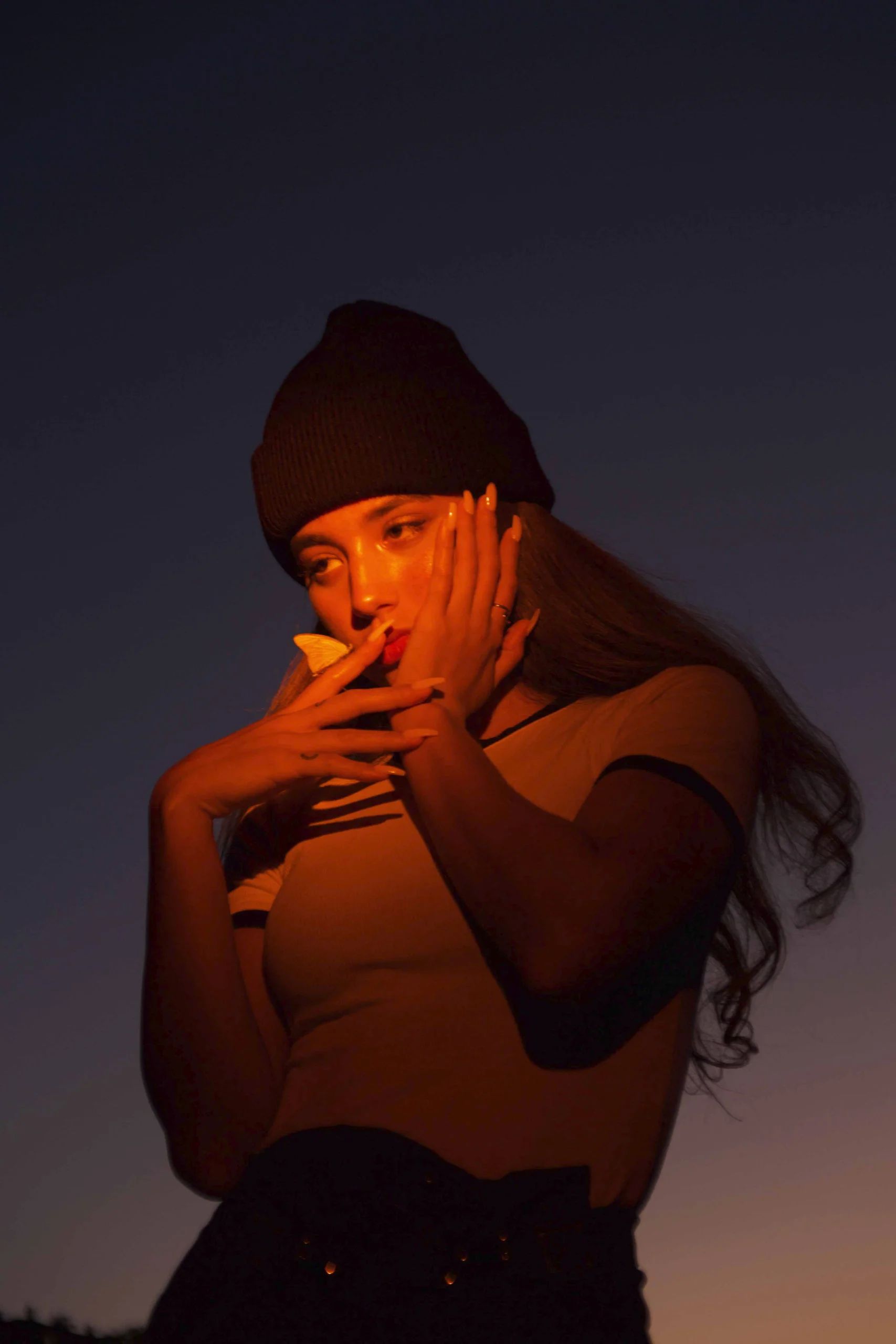 What was the experience of touring & performing like? 
The tour experience was insane. I had to travel to three cities in one week, which may not be a lot for some people. But for me, as a person who has never traveled but has always wanted to, I was in my element. Seeing so many people who just came to sing with me and support me meant so much. Meeting all of them and talking to them was probably the highlight of the tour. It was amazing to be singing and looking out into the crowd and seeing them singing along with me. They have no idea how thankful I am for all their love and support.
What did it feel like to sell out your home city of Houston?
Houston staaaays representing! The energy in the room was amazing and I was so happy to be playing a sold-out show in my city. They were just bopping and singing along with me and it felt like a full-circle moment.
Besides music, what are some of your other passions?
Music definitely takes the top seat for passions but I think some other things I love doing are learning languages, cooking [love food yo], traveling [even though I haven't been able to go to many places yet] and probably fashion.
What do you hope to achieve with your music?
I just want to keep making music. I want to keep growing, learning, meeting amazing people, writing amazing songs, traveling, singing, and making vibes for people who wanna listen. I'm so, so thankful and grateful for everything and I'm not planning on stopping anytime soon.
interview by Kelsey Barnes
Check out Alaina Castillo's 'no importa' video below!