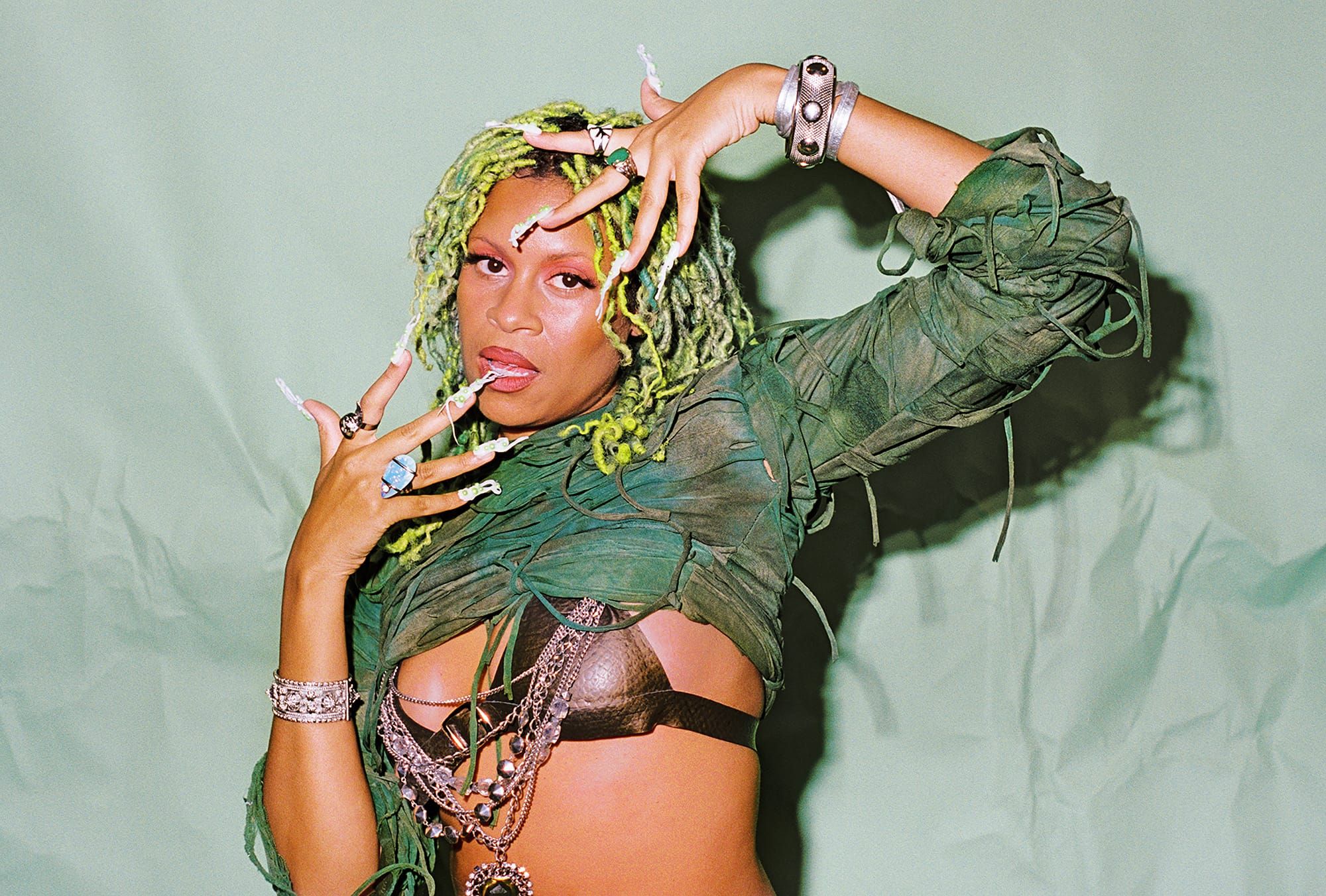 Aluna
Electronic artist Aluna is a force of nature, one that is dedicated to constantly pushing the envelope.
When it comes to artists that are willing to use their art and platform to help pave the way for much needed change, singer-songwriter and producer Aluna is most definitely doing her bit to help inspire positive change within the music industry. You may recognise the artist from her side-project, AlunaGeorge, the multi-Brit, MOBO and Billboard Music Award nominated duo. A duo that released two stellar albums, 2013's Body Music and 2016's I Remember. However, most importantly over the last several years, the vocalist has branched out as an inspired solo artist. As of 2020, Aluna dropped her ambitious and brilliant debut solo record, Renaissance. Through her solo work, Aluna is channelling time and effort into making a more inclusive space for the under-represented in the music industry. Alongside this, Aluna is also taking the time to ensure that the black and queer roots of dance music are being remembered and celebrated with her ever-growing dance event, Noir Fever.
Most recently, the songwriter has released her sophomore solo project, MYCELiUM. It's a concept record which "represents the way individual agents of change find ways to connect on a global scale despite the current power structures and connects across barriers." For this second LP, Aluna has teamed up with a diverse group of collaborators and the end result is one vibrant and exhilarating experience.
In conversation with 1883 Magazine, Aluna discusses her new record MYCELiUM, the catalyst that inspired her to pursue a solo career, and more.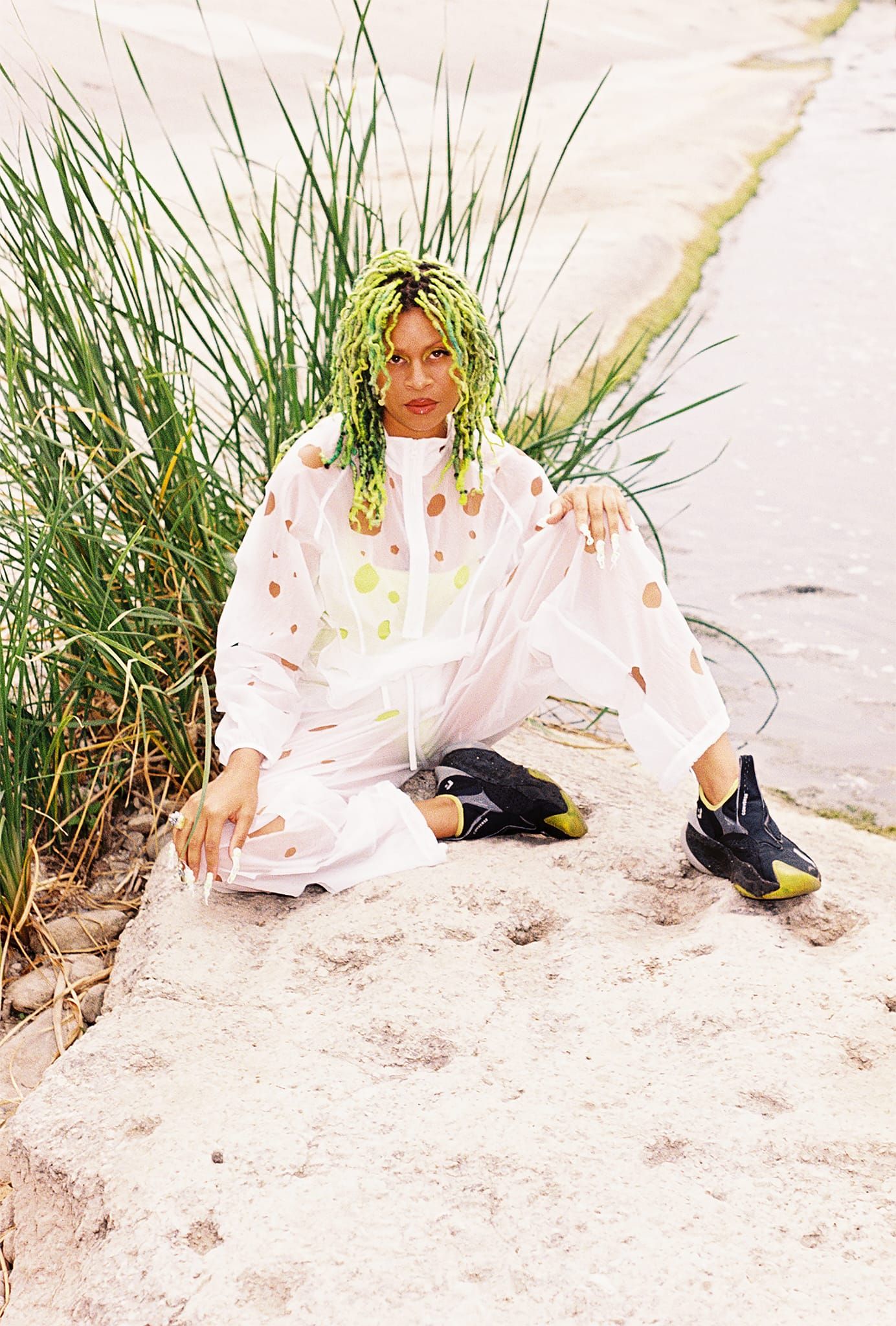 Aluna, thanks for your time. Your sophomore solo record MYCELiUM is out and the world has been taking it in for a little while now. What do you think are its biggest strengths as a body of work and what's your favourite track from it?
I think its biggest strength is being outside the box in its format. In Dance music we aren't used to consuming a body of work like that and I think that being an album artist, which I have to admit I just really am at this point, I understand that the point of an album is to curate a long form experience. The way that I did this was essentially make the album like a mini mix. As I'm also a DJ I am aware of the flow that is enjoyable about a mix. And so I've brought a few different worlds together. I brought the world of albums which is usually bringing in other genres into the world of the dance music. I'm also bringing so many artists together on this album so that what you're really getting is an invitation into a community, and you're hearing that community thriving in the songs. 
It's kind of food for the soul in a way because it's not just about getting out of your head through dancing, it's about connecting on a deeper level without you having to go to a course or a workshop, just bang on a CD and you've got therapy for an hour and didn't even realise. It.
The record celebrates the art of collaboration, and helps uplift marginalised groups within the dance genre as you've worked with a whole host of wonderful artists on it. During the inception of the album, how did you decide who you wanted to collaborate with? And do you think you learnt anything special from these collabs?
One of the simple ways that I would work out whether I wanted to work with somebody was ask myself one question – would it be okay to get stuck in a lift with this person? 
I don't have a fear of elevators, but I do have a fear of being trapped with someone I don't really vibe with for a long amount of time. It would be interesting to get stuck in an elevator with someone you'd like to get to know better. There would be a thing of "We've got nothing else to do, we're just going to sit here and chat away, we don't have to do anything apart from get to know each other!". It's so easy when you ask yourself that question. I mean it's probably harder if you have a fear of elevators.
MYCELiUM also celebrates the power of community, when you were making the record did this bring up any past memories or first-time experiences where you felt a real sense of communal spirit?
Yeah, I think my first attempt at building community was bringing together black ravers after the death of George Floyd and during the pandemic. I saw how much it meant to each individual to get connected on this particular subject of being a black person who loves house, techno and EDM, and how they would blossom and go off in their individual lives and be amazing. 
I didn't grow up with natural community, I grew up in total isolation, so it's been really beautiful for me to learn how to build a community through music, because music can be a little bit of a competitive, a dog eat dog world, and I think that isn't all it is. I used that first-hand experience for when I was then putting together people for this album.
Recently you performed at London's iconic Somerset House for your Noir Fever experience. It's a night which showcases the Black and queer roots of dance music, including sounds such as House, UK garage, UK funky, Soca, Dancehall, Amapiano, Afrobeats, and more. Have you got any grand ambitions to grow and expand Noir Fever over the next few years?
Absolutely, Noir fever is my antidote to all the issues that I constantly become aware of in the dance music industry and It's my contribution. You'll be seeing not only events but also original music under the noir fever umbrella so it's kind of starting to turn into a 360' hub of investment in black dance music.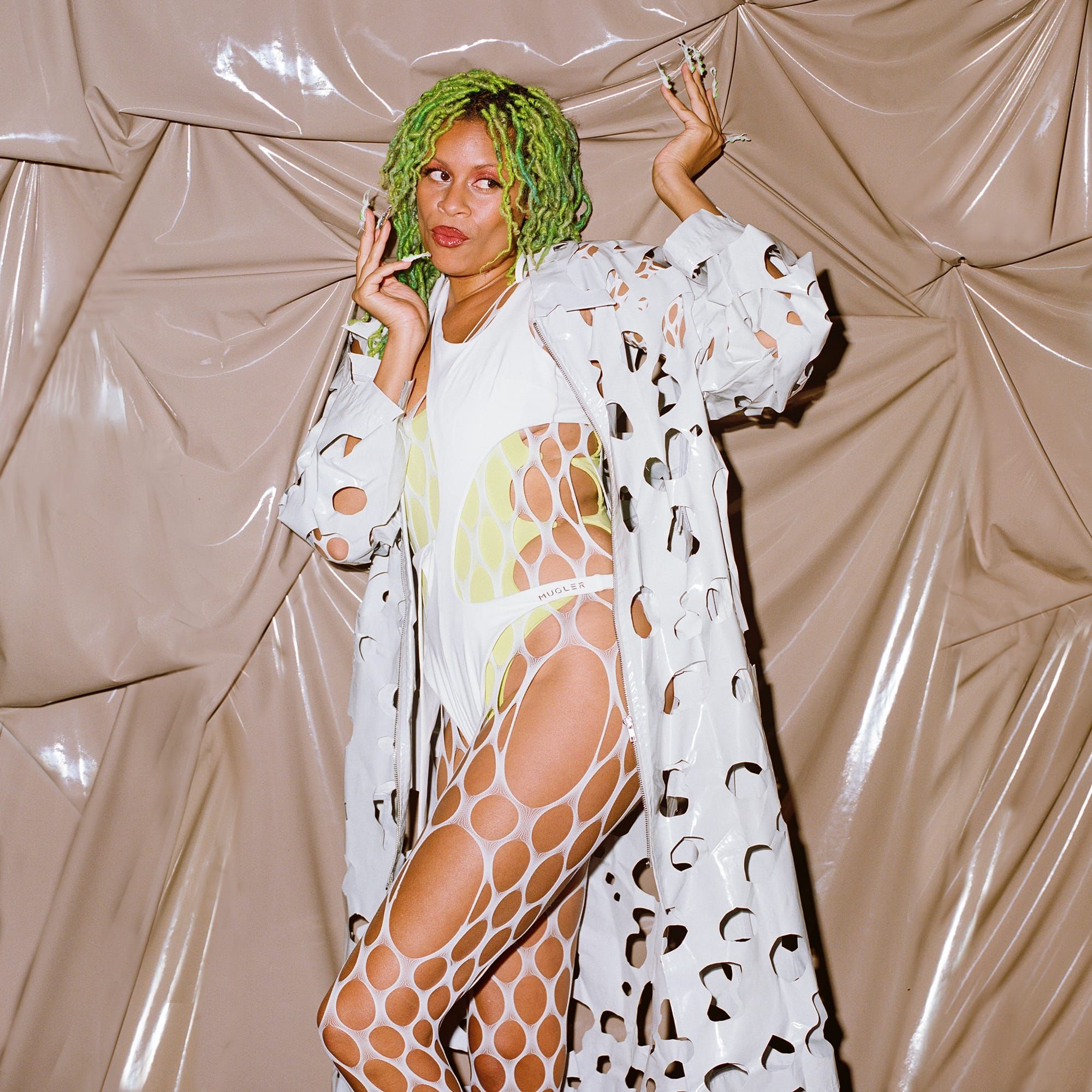 Did you have any downtime whilst in London? did you have anything fun planned?
I was totally jam packed. Downtime was being with someone in the studio and taking a minute to have a cup of tea and look out the window. When I'm in London I take the opportunity to work with exciting people.
After smashing the 2010s with your friend and bandmate, George Reid, in the duo known as AlunaGeorge, what do you think acted as the catalyst for your move into working on solo projects? Undoubtedly it was the right move to make and it has resulted in two brilliant records.
For me It was self-development, I didn't feel like me and George were challenging ourselves any longer because there is something about having someone else in the room to defer decisions and opinions to. That old saying of two heads are better than one does ring true, and I throughout my career have been able to make the impact that I've made because I challenge myself, so there was a sense of comfort that George and I had fallen into that I knew was a double edged sword – yes it's comfortable, but it's also me hiding from what I'm scared of, and I don't like to leave my skeletons in the closet for too long. Once the ones at the front have been taken out, I better get the ones at the back.
It's interesting how you considered different methods on how to make social change within the music industry, you considered 'knocking at the door' of the powerful industry insiders and asking them to help but it seems like you've landed on the authentic method of working with like-minded allies. If you plant something positive with the right support and continue to water it, there's no reason why it shouldn't sprout and bloom right? Do you think MYCELiUM will help make impactful changes?
Absolutely, I think that MYCELiUM is the blueprint and if it's only a blueprint for me then that's fine, but I know that there is something in everyone that's involved in the album and if they go off and start doing their own version of bringing together a community within the writing process then that's great, but for me I wanted to set that as an example of what beautiful things could come out of my vision. For me that's going to be something I refer to in everything that I do.
Some artists will be a part of a song that becomes huge. Even possibly bigger than anyone involved could ever expect. In your case, AlunaGeorge's collaboration with Disclosure on White Noise would be that song. How has your relationship developed with the ten-year-old dance anthem over the years? It's nice that you do throw it into some of your live solo sets every now and then…
White Noise at first a kind of jaw opener, and then it became a point of reference for everything that I needed to change, because on the one hand it would open doors for me into dance music, but on the other hand, I was kind of a visitor in those spaces that I was getting into, and I wasn't celebrated as the creator of that song, I was seen as some singer whoever it was, and it was really all about the white producers that created it. 
And so that helped me to really understand what my challenge was going to be, because the status quo as it stood was that black women should be thankful to have the opportunity to give everything they have to a white producer, to then go off and share that song with the world, and that's not enough anymore, that became not enough for me.
I realise that women who might be inspired by me saw that as an example of what the ceiling is of what a black woman can do, and I didn't want that to be the representation going forward, so that song also became a real catalyst.
Finally, what is one specific thing that you are grateful for and couldn't live without?
My daughter. She wrote my first solo album with me, she's my bae. She has a very raw kind of male energy, she loves dance music, everything has to be banging. She's got very strong musical taste and now she's my A&R, she'll be there when I'm making music and will either be like "again!" or "no more!"
Aluna's new album MYCELiUM is out now. Follow Aluna by clicking here.
Interview Cameron Poole
Photography Maya Fuhr