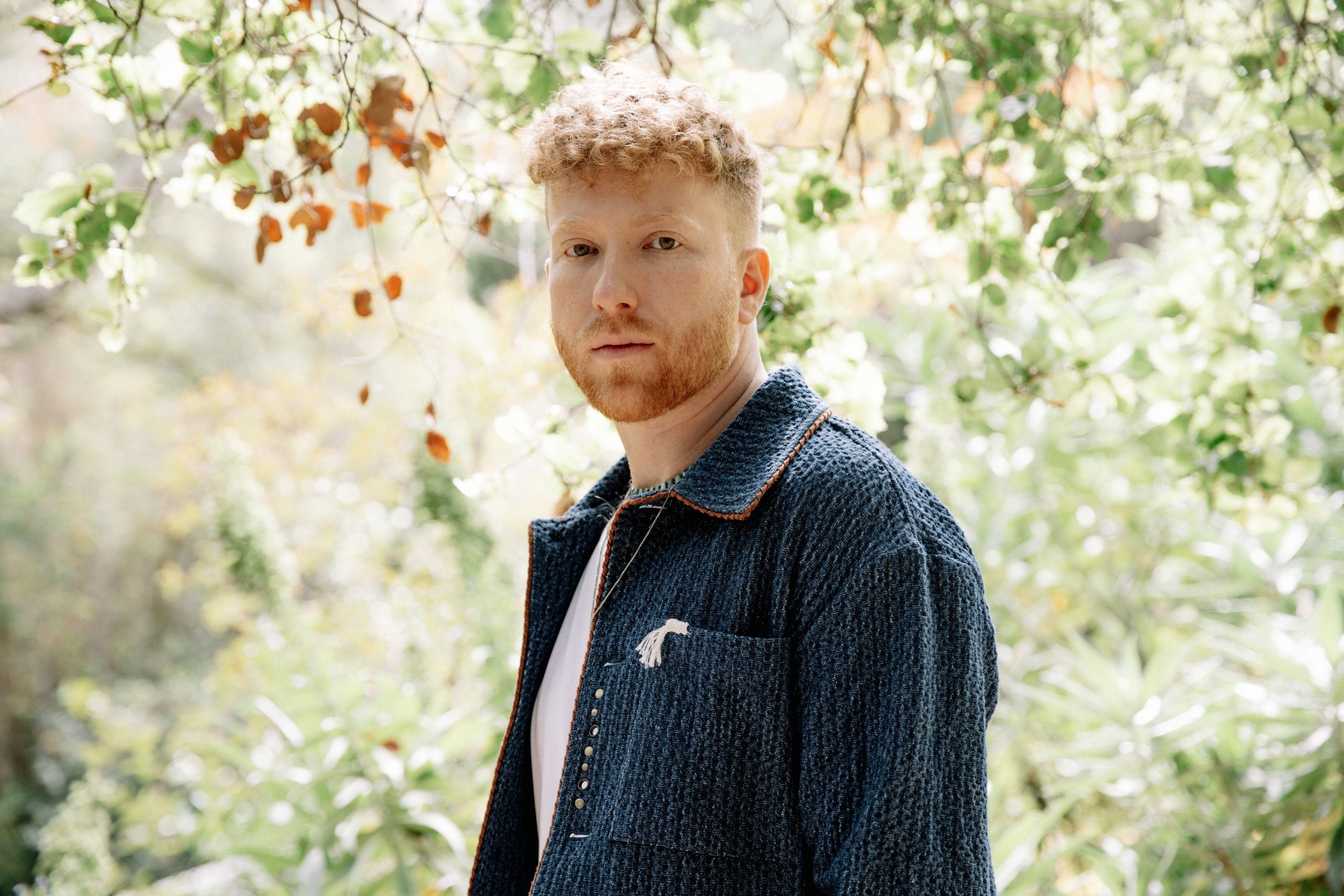 JP Saxe
The Canadian singer-songwriter has just released a new album, is going to be John Mayer's opener in less than two weeks, and is busy prepping for his own headliner tour in 2024. Despite such a packed schedule, Saxe is staying true to himself — hanging on to his quirky, soulful, empathetic side that fans have come to know and love.
Jonathan Percy Starker Saxe — professionally known as JP Saxe — appeared on the public radar (or, rather, catapulted onto the mainstream music scene) in 2019, with the release of If The World Was Ending. This Grammy-nominated Julia Michaels collab seemed to encapsulate all the heartache, isolation, and yearning that came at the start of a worldwide Covid-induced lockdown. Obviously, people were drawn to the message and Saxe's monthly Spotify listener stats jumped into "millions" territory in no time. But this was four years ago, and JP Saxe was never going to settle on being a one-hit wonder.
Since then, he's released the full-length album Dangerous Levels of Introspection — whose sheer power comes from fact that Saxe sings to us as if he's reading off diary entries, filled with grief over losing his mom in 2020, a hunger for emotional support from an ex, intense pockets of daily joy, and everything in between. There have also been singles and EPs and, throughout it all, Saxe's earnest devotion to realness, speaking from the heart, and having a little fun while you're at it. 
This is a guy who literally mentions his therapist in a song; tapping into and singing about his emotions, while reaching out to others who might be in the same predicament, is what gets him going. To honour and celebrate his latest album A Grey Area, Saxe sits down with 1883's Stacia Datskovska to talk about making music with the people he loves, journaling as a method of finding song inspiration, and how he's feeling about jumping on tour with John Mayer in the near future.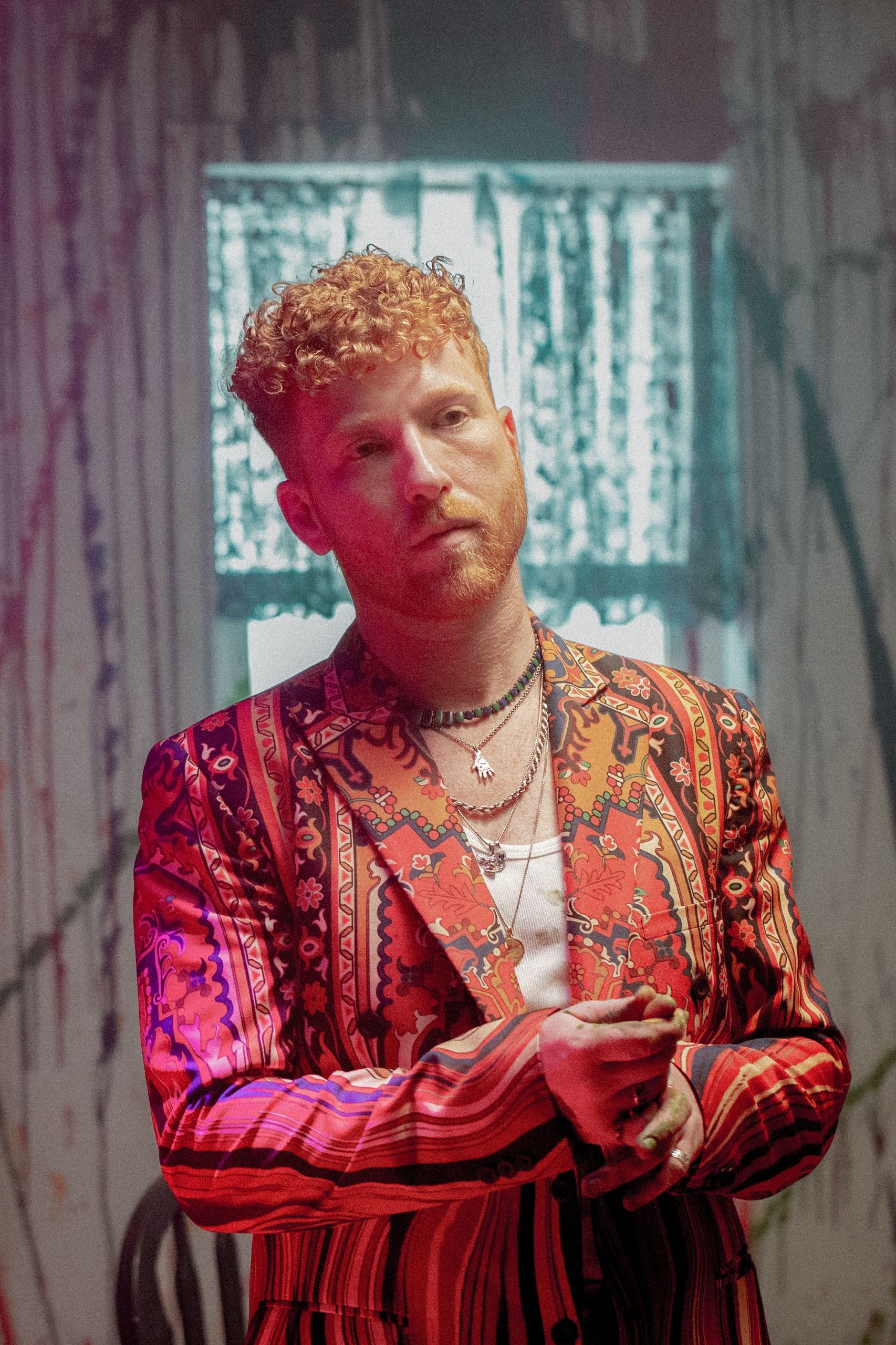 First of all, congrats on the upcoming release of A Grey Area. You must feel so hyped for that. How was making this album different from Dangerous Levels of Introspection?
Well, Dangerous Levels of Introspection took 10 years of my adult life: to arrive at a collection of little emotional time capsules. Whereas this one was written mostly over the course of a month in Medellín, Colombia, where I took a Spanish lesson every morning and then went to the studio every day and wrote songs. That's about half the record made that way. And then I came back to Los Angeles and got in the studio with Malay and made the rest of it. So it's different in its process, and it's different because it's a different version of me making it.
On A Grey Area, you collab with some incredible talent like Camilo and Lizzy McAlpine. How did those artistic alliances, in a way, come about? Did you always want to sing on a track with Camilo and Lizzy? On that note, who are your dream future collabs?
I see music as a team sport. So if I love someone's music, I want to make music with them, because this is more fun when you do it with people you love. Camilo is like a brother to me. Getting to collaborate with him was a dream. I used to answer "who is your dream collab?" with "Camilo," as one of the first things that came to mind. I don't know what will come next. But I know it will be [with] people I love, exclusively. And I'm excited to see who that could be. 
You hail from Canada and moved to LA at 19. Talk a little more about how that life change felt at first and whether you had any initial doubts or fears surrounding it.
It always felt like more of an adventure than a risk. I think one of the blessings of not necessarily leaving the most certain or stable environment is that when you arrive at an uncertain, unstable environment, it doesn't feel like that much of a change. So I was either figuring it the fuck out in Toronto or figuring it the fuck out in Los Angeles. At least in Los Angeles, there was a lot more newness and what felt like a lot more possibility — which turns out to be true. I've lived my whole adult life here at this point.
You describe yourself as writing with "relentless sincerity." For your best, most sincere songwriting to happen, do you have to get yourself in a particular state of mind? When do your most productive songwriting moments happen? 
I would say I'm the most productive when I am not hiding from myself. So when I'm journaling, when I'm having conversations with friends about what it feels like to be myself… as long as I'm not trying to turn off my emotional experience, as long as I'm not numbing and muting what my emotions are, I find that I'm the most creative. There are a lot of ways we come up with as artists to avoid ourselves, particularly through busyness. Even inspiration can be distracting sometimes! So I'm usually at my most productive when I surround myself with instruments and friends and allow whatever I'm avoiding to come up in my art. 
Your genre of singing is so hard to pin down, but if you had to give someone an elevator pitch of your sound, what would it be?
Wordy.
What does your daily routine look like?
I wish I had a daily routine — I think that would be very healthy. I don't have one. I could give you the excuse that I usually am not in the same place one day to the next. But it's mostly just because I am lazy and still growing as an individual. Routine sounds like a nice thing for the future.
Clearly, you're very in touch with your feelings. Was it a process for you to get to that stage of emotional development and openness, especially as a man? Or were you always inwardly attuned from a young age?
I think the abilities to articulate your emotions and to internalize them are entirely different. I don't necessarily feel in touch with my feelings, I just feel capable of articulating them. And I think that's because I use the process of emotional analysis as a way to try and be present with my feelings. But that doesn't always work, although my attempts at doing it often become art. It's a work in progress. I do think it's a myth that men are less emotional than women. I think we've just branded our masculine emotions differently. It's just a bunch of chauvinism, wrapped up into a patriarchal system. It's all dumb. 
What's your take on the role of social media for artists today? Would you say being a public figure on socials is promoting your work or stifling your creative juices by inevitably forcing you to "fit into boxes?"
I think social media is both amazing and infuriating. It's amazing because it allows me to feel close to a lot of people that I'm not sure I would otherwise have access to. It's infuriating because it takes humanity and tries to fit it into five seconds at a time. And that's not really possible.
Next year, you're doing a headline tour — exciting and nerve-wracking both! When you've been on tour with others before, what did your pre-show routine consist of?
I usually hug my friends. And sometimes I nap. Sometimes I dance around listening to my favorite songs. It depends on the moment. I try just to arrive to myself as presently as possible. Occasionally that takes naps. Occasionally it takes tea and conversations. Occasionally it takes dancing around, and occasionally it means doing absolutely nothing. Routine isn't really my thing. 
What's the best piece of professional feedback you've ever received?
Someone I love once told me that I was an emotional translator. And I liked that. I would love to be able to internalize that identity. 
Amidst your busy schedule, do you find time to go back to your Toronto roots and visit friends/family? What do they think about your explosion as an artist in recent years?
Thank you for seeing my last few years as an artistic explosion. It's kind of you to perceive it that way. I go back to Toronto a lot — my dad still lives there. It's always a little strange experiencing a city that you only ever existed in as a previous version of yourself. But I was just in Toronto recently, and I felt very at home. Not necessarily because of the location but because everyone was extremely welcoming. I love playing shows there. Even if Toronto has changed a lot since I left, the people who show up to my concerts always manage to make it feel very homey.
You're gonna be touring with John Mayer soon — and playing Madison Square Garden to kick off the tour. How do you feel about that? What's going through your head as October approaches?
I love John Mayer and I'm grateful that he has allowed me to be a part of this tour. It's extremely generous of him.  I'm flattered that my first arena experience gets to be opening for someone who I have been so influenced by and appreciate so much as both an artist and human. You know, honestly, I'm just counting the days 'till October. Madison Square Garden doesn't necessarily have the mystique to me that maybe someone who grew up going to concerts there would give it but… [pause] That's a lie. It's fucking cool. I'm counting the days. Touring is where I find the most joy, so getting to do it for 15,000 people a night is rather surreal.
You're a big believer in a precise order for EPs and full-length albums alike — as a way to tell a particular story informed by your own life experiences. On A Grey Area, does the ordering of your songs similarly matter? Does listening to "I Don't Miss You," for instance, have to happen before listening to "Anywhere?"
Coming up with the order of the songs for me is not a conceptual exercise. It's not like I'm analyzing, necessarily, what I think the story needs to be. It's more that I'm listening to them in a certain order: trying them in every order and feeling what kind of emotional space I [occupy] at the end of one song. I want the feeling a song leaves you with to be the most open one to the feeling I'm about to give you with the next song. So this felt like the emotional trajectory song by song — where the end of each one felt the most compatible for the emotional openness of the next one.
If you visualize your life in ten years' time, what does it look like?
It looks like being on an arena tour in 80 cities around the world — getting off stage to hang out with my wife and kids in the green room. 
JP Saxe's new album Grey Area is out now.
Interview Stacia Datskovsk