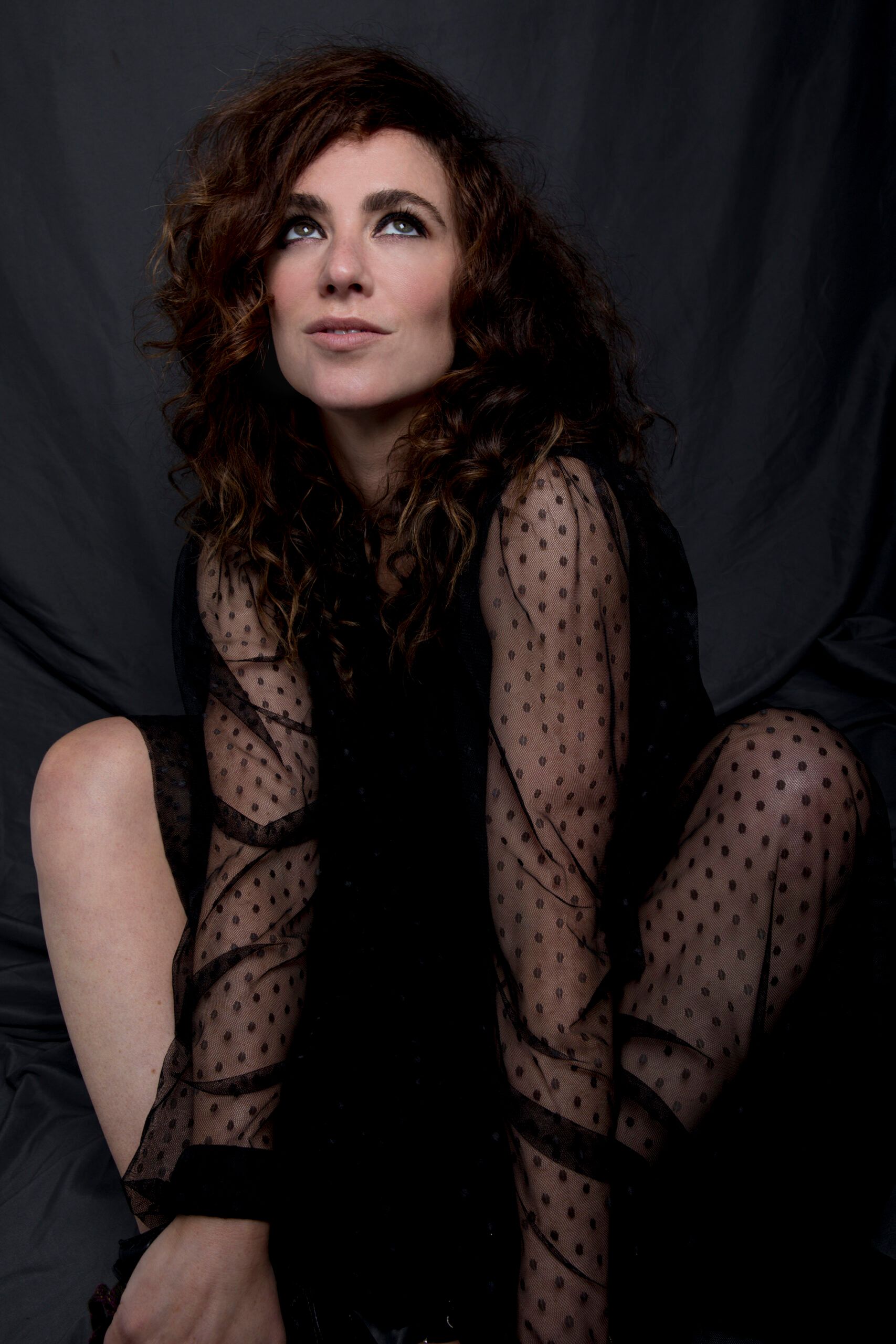 Amy Manson
Scottish actress Amy Manson's process draws from her love for researching, her passion for sports and a toolbox of skills that she has collected from her experiences in drama school, all of which come together to craft dynamic and complex characters that feel magical yet incredibly real.
Maladie, Manson's character in HBO sci-fi series THE NEVERS, is one such role. Honest, and toeing the line about comedic chaos and a vengeful vendetta, Maladie is a character that Manson – whose previous TV credits include Once Upon A Time and Torchwood – describes as one of her dream roles.
In conversation with 1883, Manson talks about the challenge of getting into the mindset of someone who struggles with psychosis and hypomania, her upcoming role in the Kristen Stewart-starring Spencer, the importance of fitness in her life, her involvement in mental health charity Heads Together and much more.
Tell me about your show The Nevers and what we can expect from your character? 
The Nevers is about a group of Victorian women who are ostracized from society when they find themselves gifted with unusual abilities and superpowers that are put on them by – we don't know who yet. It explores how women, as a united force, can conquer the world. My character Maladie's ability allows her to derive power from pain.
What was your process to prepare for this role? How did you get into the mindset of Maladie? Did you draw from your own experiences or sort of look outwards for inspiration? 
I really enjoy the research part of what I do. For Maladie, she speaks and writes in riddles. I was definitely influenced by characters like Michelle Pfeiffer's Catwoman as well as feeding myself with information from the internet about psychosis and hypomania; reading about women who are in these mental states, how they go about their daily lives and how they exist in society to understand Maladie's point of view and why her mind works the way it does.
What was the biggest challenge of trying to get into a role like that? Particularly since this is a sci-fi show, what was the most challenging part of maintaining the realism of experiences like psychosis with the concept of superpowers? 
I tried to understand the sci-fi element as being somewhat seperate to Maladie's story – she has a vendetta against Dr. Hague and that is the force that drives her. I felt like my job was to cultivate this character, so I approached things from that angle.
Was there something that surprised about the experiences of those living with psychosis and mental health issues during your research for the role? 
Definitely. Being somebody who suffers from anxiety, in the past and still now, I realised that Maladie's experiences were ten times what I've ever experienced in my life. There are people living with this psychosis on a day-to-day basis and it's so hard to think that the people suffering with these issues during the time period of the show had no medication or resources to help, they just had to learn to block it out or numb themselves to the pain. That was very hard to learn.
In terms of your acting, how would you say you've evolved from one project to another? Has there been any kind of takeaways from one role to another? What are certain areas you're very keen to improve upon in the future?
I think having been to drama school it has given me a toolbox from which I can pick and choose tools to use, which are completely different for each project.
This character and gaining knowledge about mental health is completely different from my last character and probably to what my next one will be, but the tools I access are similar, no matter what the role. It's going to be the same going forward as well. I also really had fun with the more comedic aspects of Maladie. She's just the most honest character, who wears her heart on her sleeve, and it was a blessing to revel in it.
Aside from learning about mental health through this role, you're quite passionate about mental health in your personal life. How did you become involved in the charity Heads Together and what prompted you to get involved in it? 
My cousin lost his mother to suicide about 13 years ago. We wanted to try and do something to raise awareness so my cousin, myself and some others decided to cycle across Scotland and raise money for the charity. That was the start of this journey. It was a beautiful thing to be involved in and I will continue to do it wherever I can.
You're quite passionate about fitness as well, how has this fit into your passion for mental health? Have you always been into fitness? 
Yes, I was into sports at school, I played netball. I think the fundamentals of structure that sports taught me still come into play when I'm researching or prepping for my roles. When I haven't worked out, I feel icky and anxious, so I try to work out at least once or twice a week because I know I'll have a better day if I do.
Was it hard to keep up that routine during the pandemic and lockdown then? 
No actually! I was in Scotland at the time – in the middle of nowhere – so I could go walking and not see a soul for an hour or two. So, I was still able to be involved with keeping fit in some way.
Outside of acting, what's something that's a hobby or passion that you've to experiment with on a professional level? 
I'd love to make more content based in Scotland. I want to start a production company because there's not a lot that gets made here.
I know that you've completed filming for Spencer, what can you tell me about the experience of filming for that and what that project was like?
Sometimes you get to do passion projects that ground you, and this very much was one. It was so great to observe Kristen and her resilience on set and the director's vision was truly magical as well. I think it is a really delicious and visually stunning film.
What has been the most memorable or surreal moment of your career so far? 
Filming in Vancouver was definitely surreal. I feel so grateful to do what I do, to see the places I've seen in the world and to experience so many different cultures that have informed who I am and who I've become.
Finally, what's one question no one asks you in an interview you wish you were asked?
I was listening to the Oprah Winfrey podcast the other day and she asked a question, "Why do you think this character came to you at this time?" I thought that was a really fun question. I think as artists we are a vessel for a story. Would I have been strong enough to play a character like Maladie in the past? I don't think so. And I wonder why now?
THE NEVERS can be seen on HBO Max.
Interview Malvik Padin
Photography & Styling by Jemima Marriott
Top Image Credit
Tulle Coat Moumi at Wolf and Badger
Boots: Chanel