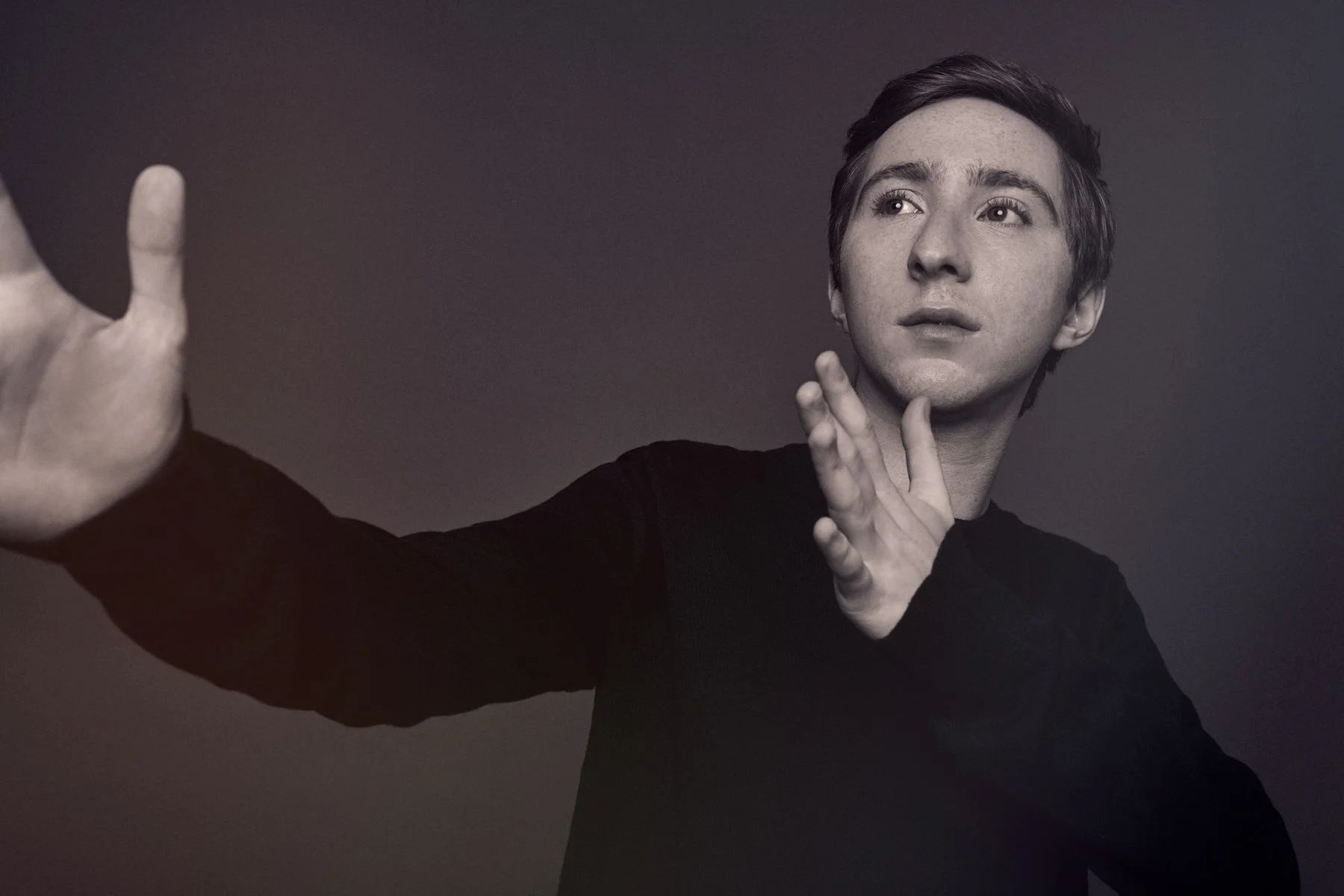 Larry Saperstein
Not many can say they graduated from college and had their show premiere during the initial launch of Disney+, but that is a statement that High School Musical: The Musical: The Series actor Larry Saperstein can claim. 
After growing up quite literally on-stage in school productions and local community theatre, to say Larry Saperstein was destined to be an actor might be putting it lightly. After getting a BFA in Production and Design for Stage and Screen at Pace University, studying tap with Thommie Retter from the original cast of "Billy Elliot the Musical" on Broadway, and starring in everything from "Fiddler on the Roof" to "Miracle on 34th Street," it made sense when Larry was cast in Disney+ series High School Musical: The Musical: The Series, based on the much-loved DCOM High School Musical. Playing best friend & wingman to Joshua Bassett's character Ricky, Saperstein's Big Red is a character that not many are used to on-screen in teen shows. He's undeniably loyal to Ricky but he's also sensitive and thoughtful to his classmates, characteristics Larry himself takes to heart and is proud to demonstrate as a way to showcase for boys and young men to see on-screen.
1883 caught up with Larry to chat all things HSM:TM:TS, incorporating tap into his character's story, and why using his platform is deeply important to him.
You grew up in New York and you've been honing your craft since you were young, but I'd love to know how the vibrant city of New York shaped you as both a human and as an actor? 
I was involved with community theatre with my parents. I did a local production at a theatre on Long Island and I met some people who were in the city working as actors. I started going into the city about once or twice a week from when I was 10 into my teens just going to different auditions, classes, and training with kids that were on Broadway doing professional theatre work in shows like Billy Elliot. That was one of the things I find so special about New York — people were doing the real thing. At such a young age, it taught me what it meant to be a professional actor. Then, when I lived in the city of Manhattan, it was exciting to learn the grind and the perseverance and all the things that it takes to succeed really in anything. The entire city never stops and everyone is pushing themselves to do better and be the best they can be and that's empowering.
In the same year, you graduated and celebrated the release of the first season of High School Musical: The Musical: The Series, which is a lot of change for one person. What was that like?
It's been pretty crazy. I got the show and took a semester off from school to film the first season. It was really exciting to go back in the fall semester and have the show come out and be with all of my classmates. It's crazy to be able to say that I was a part of a show that helped launch Disney+, something that has now, in the past year, really become an everyday thing we all use. It's a huge honour. On a personal note, I believe this is my first big job that is so near & dear to everyone's hearts; I was a High School Musical fan back in the day so this project means a lot to me, both personally and professionally.
You play Big Red and at the end of the first season, we see he has some hidden talents — like an advanced knowledge of electronics and tap dancing, which is something you trained in when you were younger. Was that something the writers wrote in the script for Big Red?
When I auditioned for Big Red, he was always going to be a crew guy and wasn't going to be on-stage or anything. I was drawn to the script in the first place because it didn't just touch on the drama club but included everyone else involved — from the crew guys to the costume designer to the choreographer. They knew they were just as important to the story as the leads. When I went to my final audition with Josh, who I think saw my Instagram videos of me tap dancing, they asked me if I could do it. They realized that all of the characters in the show can have their skills and we can highlight them, regardless of who they are and it can be a broader and diverse group of kids, so that was exciting to watch them take my talents and bring them into Big Red.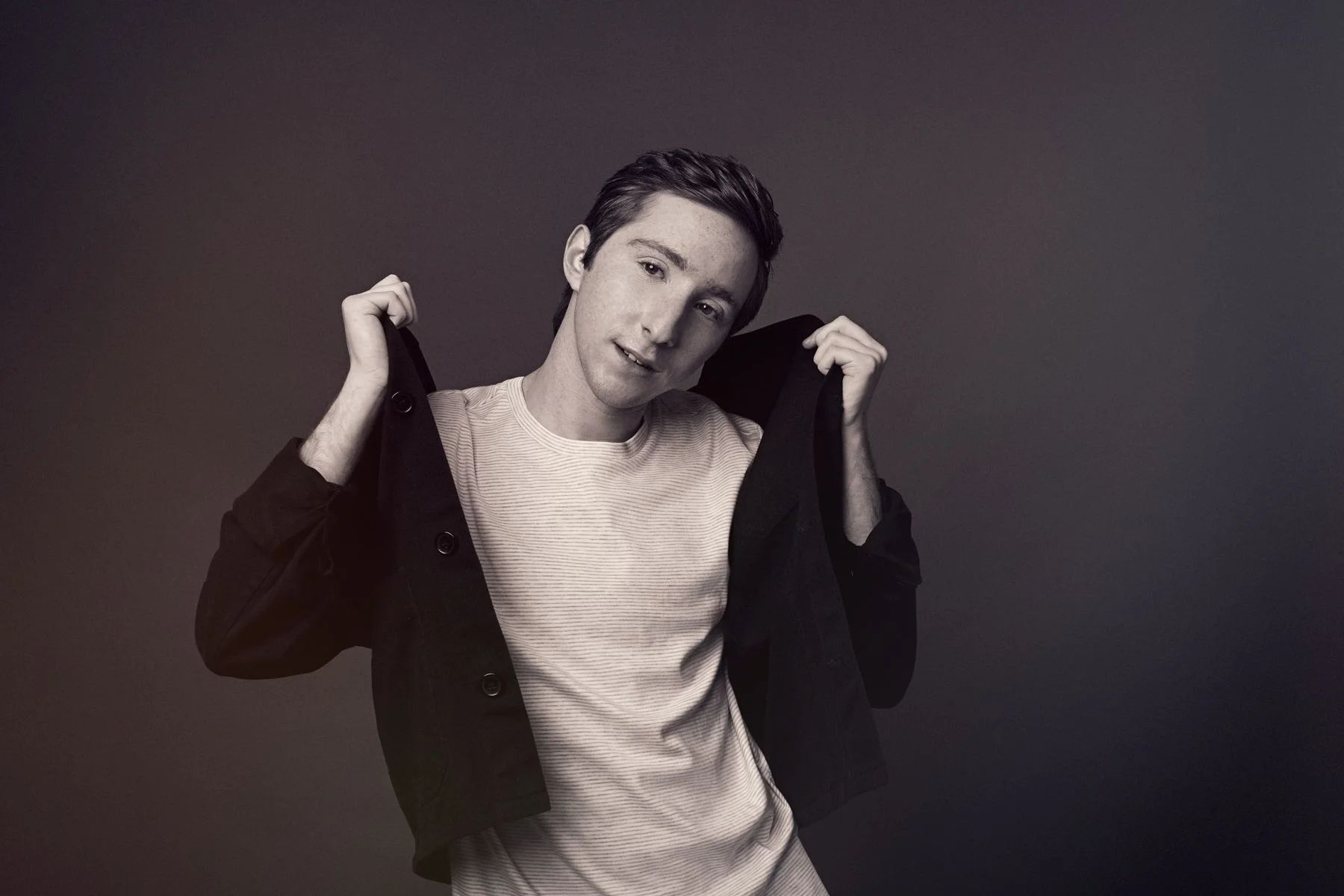 It's amazing that they were so open to changing the script and the characters and allowed the actors to thrive with their talents!
Yeah, we see that even more in season two. Since these characters are growing and changing and learning how to be authentically themselves, each one has shifted more and more towards the thing that makes them special. For Big Red, you see even more of this and even more thoughtfulness. With every single character, you start to see who they are as individuals. 
The second season focuses on the students preparing for Beauty and the Beast. I read somewhere that Beauty and the Beast was your first musical when you were in high school. Does it feel like life has somewhat become a bit full circle for you?
It was! I was around 10 and it was my first high school musical. I played Lumiere! It's very exciting to be doing a show that I did in real life in high school. 
It must feel like a full-circle moment for you.
Yeah. One of the things this show does so well is that it speaks to the truth of what it's like to be in a high school theatre department, so it's fun to have these similarities in the writing.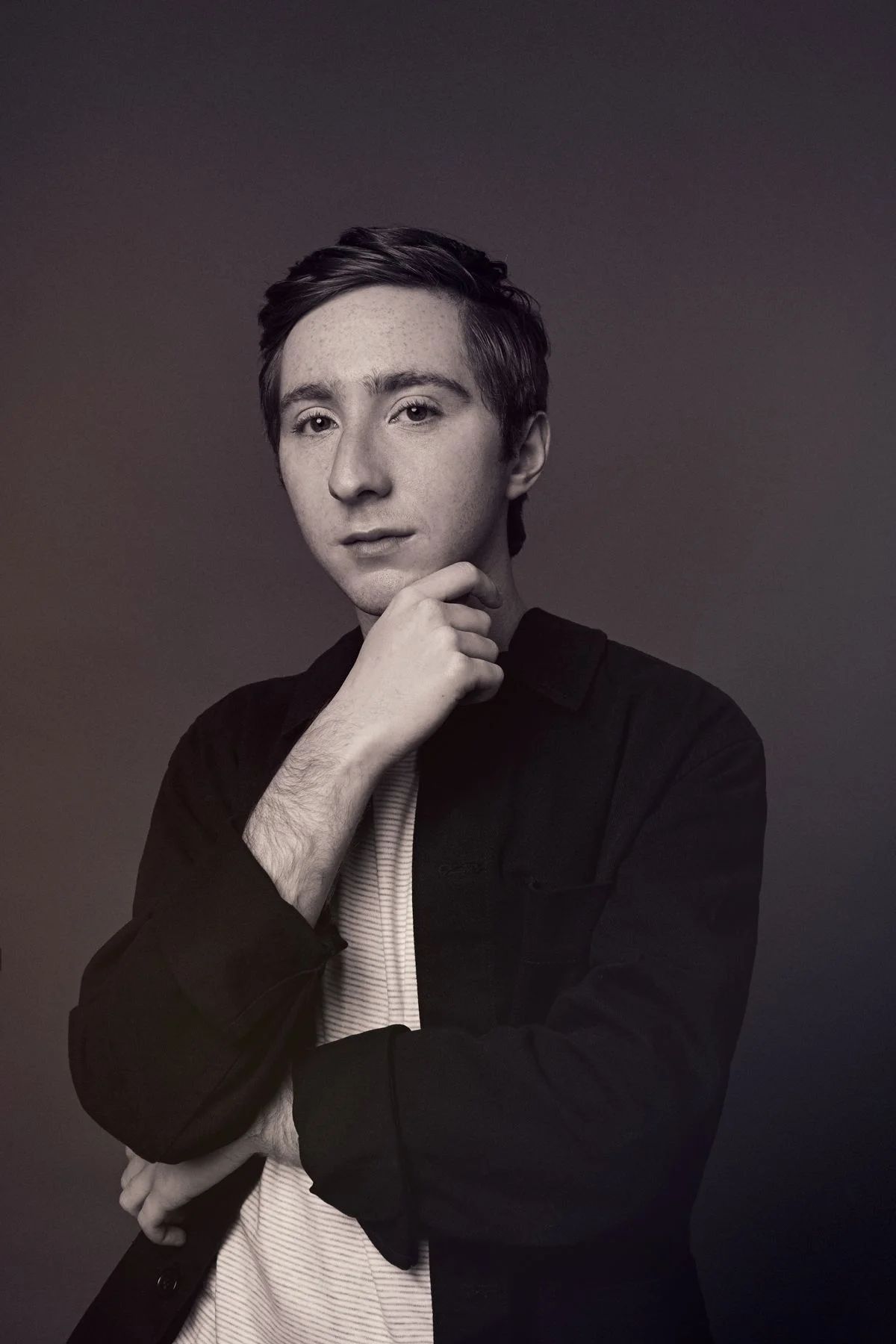 The show is so inclusive; the character of Nini is the daughter of a mixed-race, same-sex couple and none of the other characters are tokenized or play into any tropes. What does it mean to you that kids are going to be able to have accurate representation on their TV screens?
It's already meant so much to so many people. We're all watching the Olivia World Takeover and I think one of the reasons why people love her and respond to her so much, beyond the fact that she writes amazing music and has a beautiful voice, but every single person in the country right now can say they've been through that. I think every single character and, for that matter, every single actor, has something that makes them unique and special that I think every single person that watches the show can find somebody to relate to. In the case of Big Red, I always feel so proud that I get to play a character who is a boy that is sensitive and tries to be romantic and sweet. He doesn't force any strong masculinity to prove something. I take pride in getting to show boys and young men that it is okay to be sensitive and that's the thing that will push you forward in life.
Yeah, it's tackling the idea of toxic masculinity.
Definitely. Every single character tackles some social conversation and we see that more and more in season 2. These people are growing and learning that their existence is important and special. I think audience members that are of similar age or even older will feel that confidence that the characters in the cast have.
You're vocal about mental health support and disability advocacy — why is it important for you to speak out about those things and use your platform to spread awareness?
I have a history of mental health and mental disabilities in my family and my mother is a special education teacher in an elementary school so I grew up around a lot of deaf children and a lot of children who have autism. As an adult with a platform, I've learned how important it is to stand up for those things so I'm very excited to share my experience about what I dealt with in regards to my mental illness and also the disabilities within my own family and show my support in whatever way I can.
Lastly, what are you manifesting for this year?
I just want to get back to Disney — my trip last year got cancelled so that's all I want!
Interview by Kelsey Barnes
Photography by Emily Assiran
Catch season two of High School Musical: The Musical: The Series on Disney+.