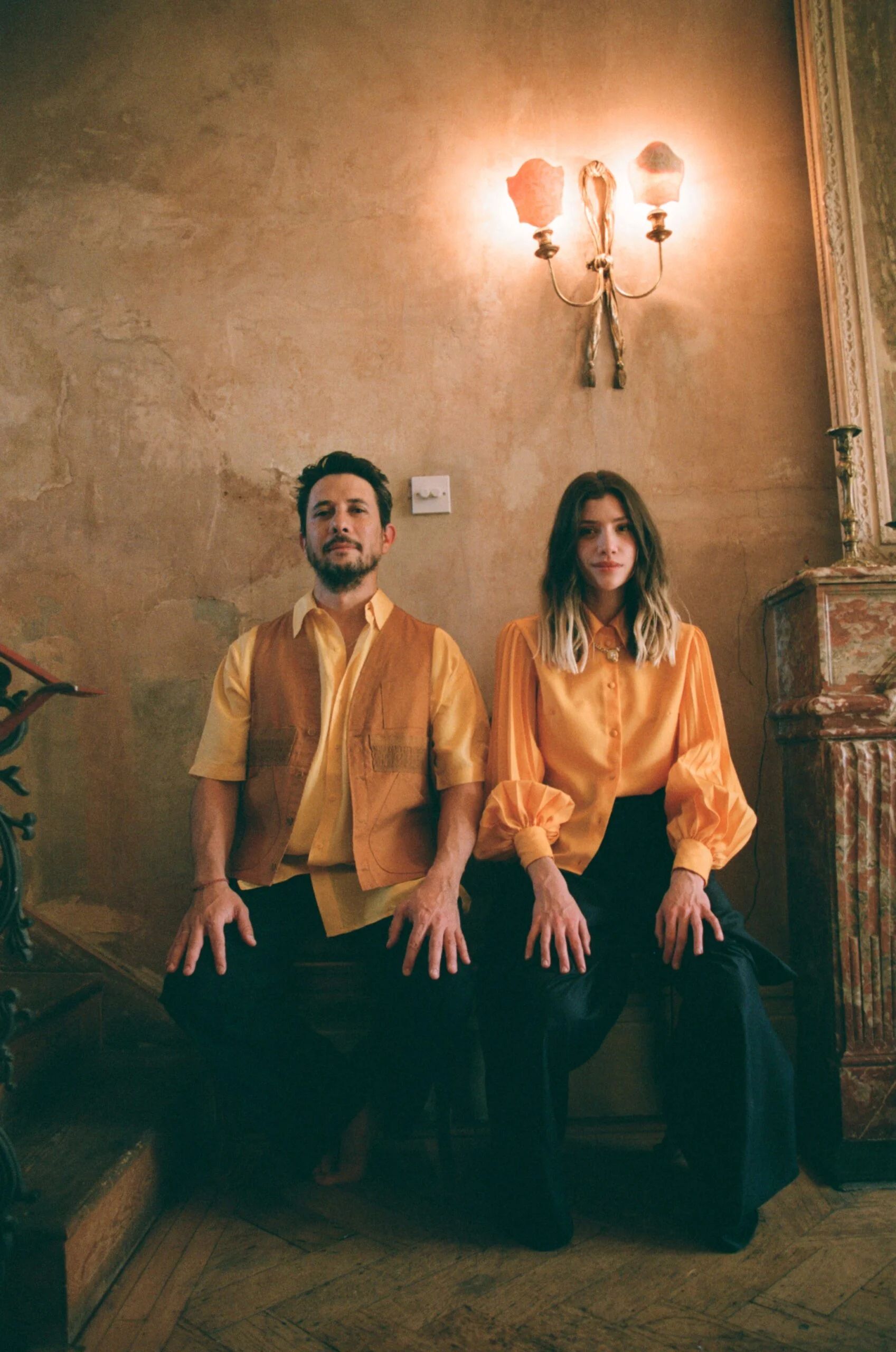 Cande y Paulo
Argentinian Jazz duo Cande y Paulo's mellow sound may seem simple and unassuming, but the passion and experience that lie within the songs prove that their debut album is a release to be excited about.
Looking at their history, it may seem like Cande Buasso and Paulo Carriizo were always destined to make music together. Both from San Juan — a 120,000 person city boasting a stunning desert landscape and proximity to the Andes Mountains. The pair first met when Paulo, a multi-instrumentalist, gave fifteen-year-old Cande piano lessons. Then years later, their paths crossed again — Cande, now a self-taught opera and jazz vocalist who was quickly mastering double bass, met her former teacher upon his return home from a successful stint as a keyboardist in the Buenos Aires mainstream rock scene to perform 'Barro Tal Vez.' It was this performance that would lunch their joint career. While I am told the couple argues about everything, it is clear that their music is the exception. While we talked the two were always on the same page, adding to and enhancing each other's stories. They have a clarity of vision when it comes to Cande y Paulo, that many artists lack when it comes to a debut.
To celebrate the release of their self-titled album, 1883 spoke with Cande y Paulo about the 'making of' process, their love of travelling, what this album means to them as artists, plus we can reveal the exclusive video of duo's rework of 'The Thrill Is Gone'.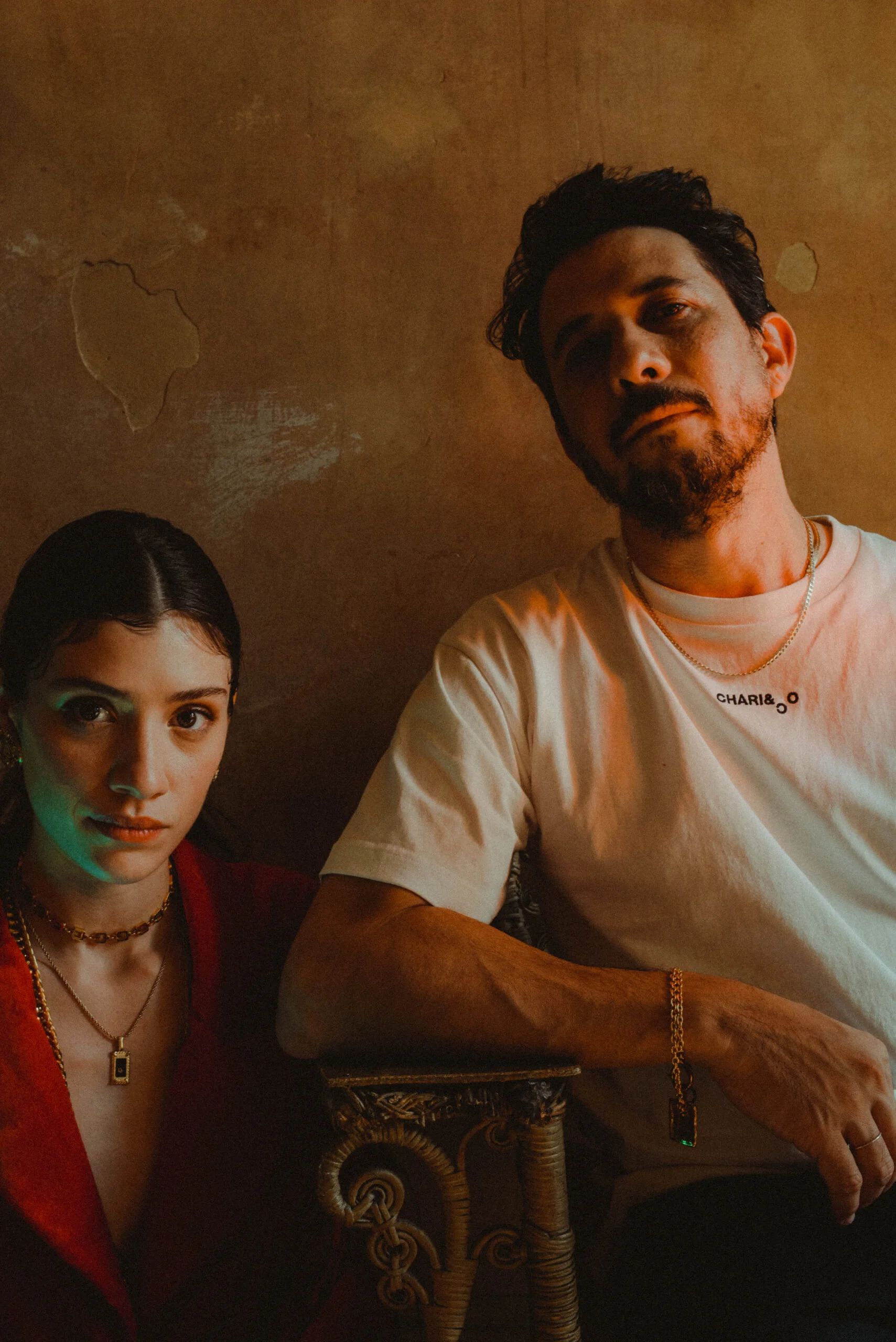 Congrats on your debut record! Are you more excited or more nervous about the release?
C: When it comes to releasing music, there's a lot of risks. But we've only thought about the good things. We've worked on this album for a long time and are excited about it. Even if there are things to be worried about, we look forward to taking them head-on.
That's a good way to look at it. Your label, Decca Records, prides itself on championing artists that "do things differently distinctively, excellently and defiantly. What does this mean to you?
P: We're super excited to work with DECA because we've known about them for so long. They've been amazing to work with. From the beginning, we felt we had a very special team. They've never made us compromise on what we want our sound to be or our approach. We've felt supported to achieve our vision and our goals, so for us, it's an honour to be part of the label.
You said you decided to put Tuyo on the album because as the theme from Narcos – This modern Latin American standard was suddenly catapulted around the world and the nature of its journey struck a chord with our personal story" Would you expand on that quote? 
P: The story of the song itself and the success that the song and the recording have had is similar to our story, how we got discovered, and how we went from San Juan to London to Los Angeles to make a record. Tuyo is a song that came from Latin America and is now known worldwide. That strikes a chord with us. Also, what's interesting is musically, as well as generally in life, we try and keep things very simple. We find simple stuff has a lot more profoundness. The beauty of this song is not only found in the incredible simplicity of it but also in how it can mean so many things. Its richness comes from its simple-ness, which is what we're always trying to achieve with our music.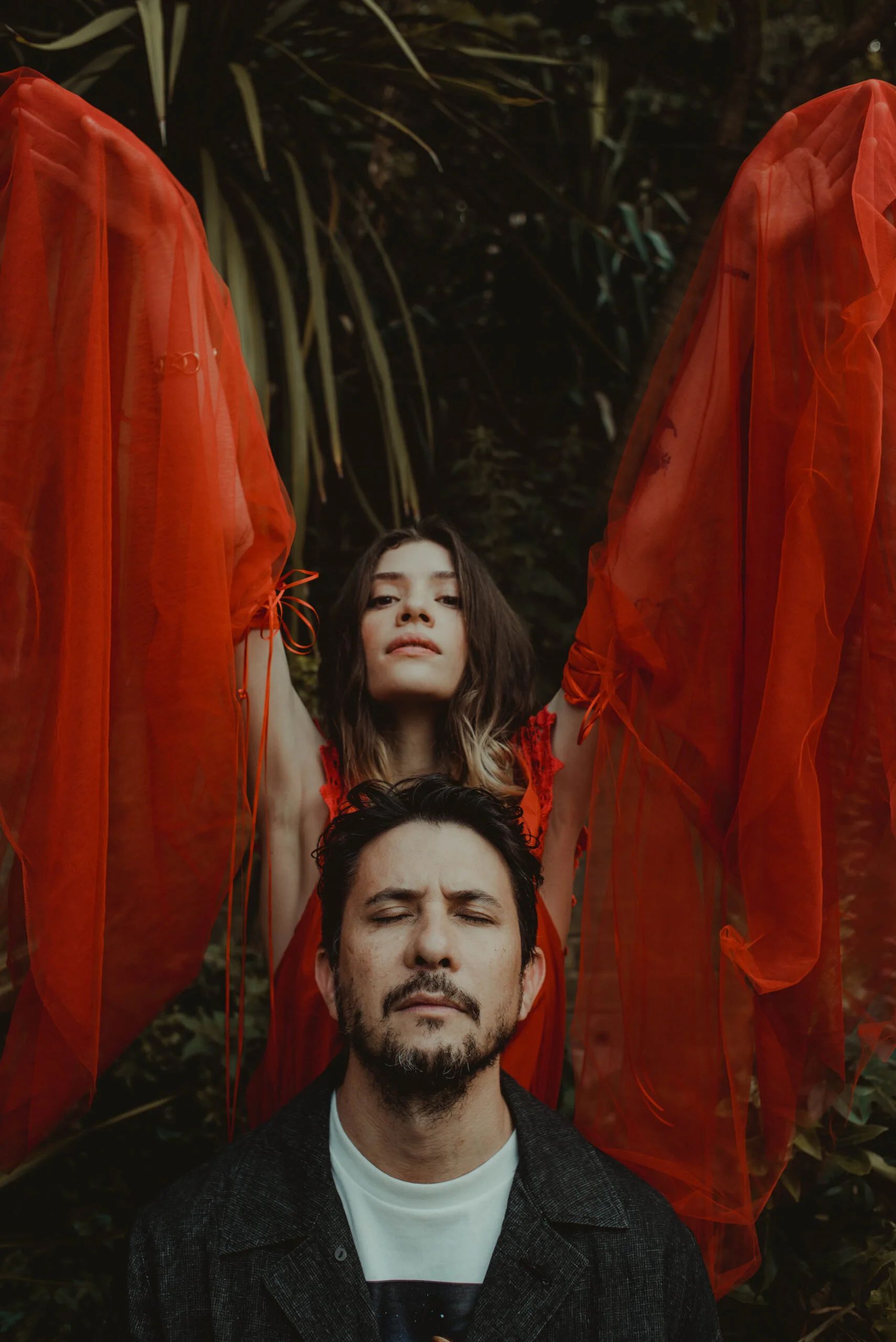 Paulo — you've had albums released in the past. Does gearing up to release Cande y Paulo feel any different?
P: In the past, I've always done it on my own. There was a lot more solitude. I made decisions unilaterally. This time is completely different because I've been doing it with Cande. It's been a shared experience. We've had to make decisions together, compromises together. It's been a lot less lonely. Also, there's a lot more support this time. As this journey progresses, we've been meeting more and more people who are joining the team, be it our manager or people in the studio who recorded with us or people at the label. It's quite an enriching feeling. You feel that you're not alone. You feel that something is bigger than you. It's very different and really exciting in comparison to releasing something completely on your own.
Cande — you called the San Juan music scene "a giant family." Was that something that stayed with you while making the album?
C: The process of making this album was different from anything that we'd experienced before because we had to leave San Juan. Even just going to Buenos Aires is a big trip and then from there we went to London and then to Los Angeles. It was absolutely crazy. On the one hand, it was super exciting and exhilarating, but at the same time, there were loads of obstacles, not to mention a pandemic halfway in between. Yet, we had complete support from our family and our friends, and the scene that we left behind. Knowing that was great and in the more difficult times helped us. If you look at the 'thank yous' in the album, you'll see a lot of those people. It's important to us that we recognize them because they were fundamental to us getting through the 'making of' process.
You said that the album was made in LA. Since I live in LA, and from your Instagram, you seem to enjoy travelling, were you able to see any of the sights while you were here?
P: So when we went there it was super crazy. We'd never been there before we went to record the album. We hadn't even met the producer, Larry Klein. We dropped our bags at the Roosevelt Hotel and went to meet him. 
C: We didn't even go to the pool once because we were in the studio the whole time. 
P: Yeah. And Larry's amazing in that way because, although we were working intensely, it never felt like it was too long or we got tired.
C: We wanted to learn as much as we could from the experience of being in the studio. Beyond that, there was very little time. We did get to walk up and down Sunset. We would go one block this way, one block that way. 
P: We managed to get to Malibu for a couple of meetings because we didn't have a manager at the time, so we met with some managers there. We went to Larry's house, which was in Santa Monica. 
C: We did get to see Batman and Spider-Man quite a bit. We even saw them fighting at six o'clock in the morning once on Hollywood Boulevard. [laughs]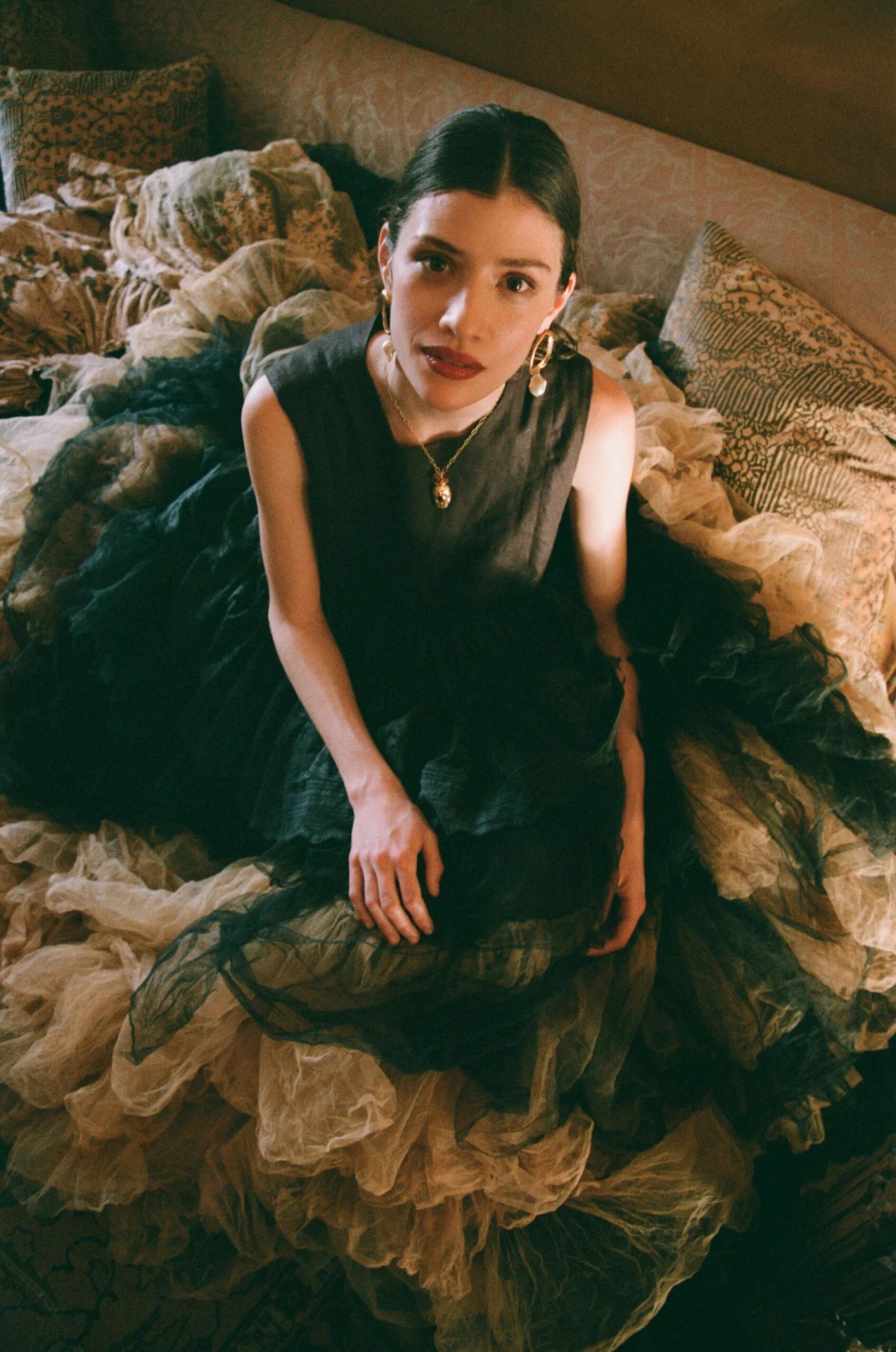 That sounds about right for Hollywood Boulevard. What are your favourite destinations closer to home?
C: We live in between the desert and tall mountains. We love going to the mountains in the winter when there's snow. It's also really nice to go into the desert and leave the city sometimes. We also love going to Buenos Aires even though it's quite far. Nearby, we like to go to Córdoba which is less mountainous and more hilly and green, which is a lot different from what we know.
That sounds a lot like Los Angeles. You can get to the mountains and the dessert if you'd like.
C: Yeah!
You mentioned you worked with Larry Klein on the album. What was that experience like?
P: Beyond just being a living legend and a genius music producer, he is this extremely giving person. When we got there, as I said before, it was quite intense. We dropped our bags, we got to the studio and we met Larry – this giant. He's worked with Joni Mitchell and Tracy Chapman. For me, as a pianist, he's worked with Herbie Hancock. It can be quite intimidating, even without considering the language barrier. Larry went out of his way to make sure we were comfortable and that we settled quickly. He was delicate with the process.

C: The three of us would go through the songs ourselves musically, and then we'd be joined by Gabby, who would help with translation. Larry made us feel at home, really invited us in instead of saying "this is the way we do it." He wanted to understand what we wanted and did everything he could to make sure that he was the guardian of our vision.

P: Ever since we've had a very close relationship. He stays in touch. While we were in LA, we would go and have dinners at his house. He made the process such an incredible experience for us and something that we'll cherish forever.
Finally, what do you hope your debut album conveys about you as an artist?
C: Everything. I mean, it's everything for us. It represents everything about us, who we are, what music means to us, all the obstacles we faced and overcame to get here, what it means to us as a couple making music, how we've come together and made the music. It is what we represent as human beings and musicians and I hope that shines through on the album.
P: It feels like everything that we've lived up to making this album, we lived to make this album. The album is everything that we've learned along the way. We started with nothing and now we're at this point. We hope that's shown. We hope the people can hear that when they're listening to the album. We hope that it represents this first chapter of our life.
Cande y Paulo's self-tilted album is out now and check out the video of the rework of 'The Thrill Is Gone'  below. Follow via @candeypaulo
Interview by Sydney Bolen