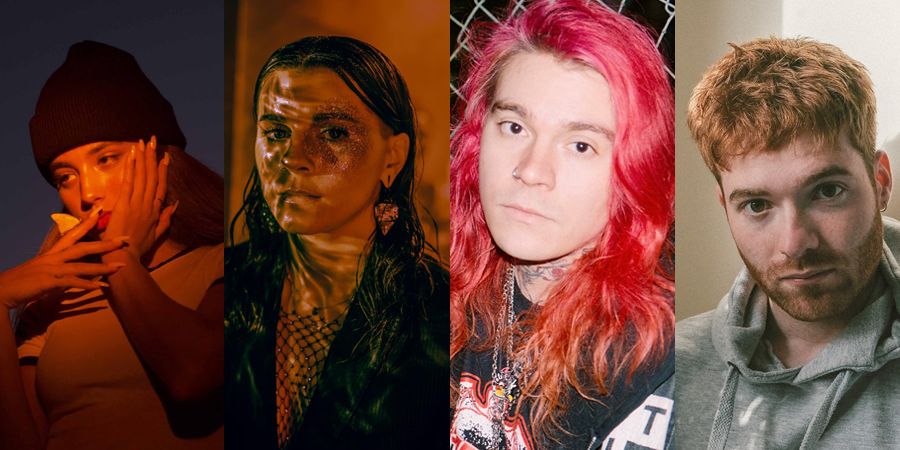 The 1883 Apathetic Playlist
A brand new album from electropop duo Overcoats, a new single from Harry Strange, and a new collab with Steve Aoki in this week's 1883 playlist.
For the DECADENT Issue alumni and New York-based duo Overcoats, their new album is all about fighting, whether that's fighting for rights, inner demons, or with someone you deeply care about. This concept is even more prevalent in their track 'Apathetic Boys', which today's playlist is named after, and features lyrics like 'apathetic boys/can you give me more?/apathetic boys/can you feel anything at all?'
For new collaborations this week, 1883 DRIVE Issue alumni Steve Aoki teams up with iconic drummer and Blink-182 member Travis Barker and rising rapper Global Dan for their gutsy pop-punk track 'Halfway Dead' and American singer/songwriter/producer Lauv, who just dropped his highly anticipated debut album today, releases a track called 'Canada' with Canadian darling Alessia Cara.
PVRIS' frontwoman Lynn Gunn embraces the band's new era by completely owning her role as the lead creative visionary and songwriter, which is further proved in the new track & video for 'Dead Weight', rising star Harry Strange tries to figure out another person's emotions in 'Four in the Morning', and Alaina Castillo, who we spoke to late last year, lets her guard down and sinks into the water in 'ocean waves'.
Check out these tracks & more in this week's playlist!


playlist by Kelsey Barnes