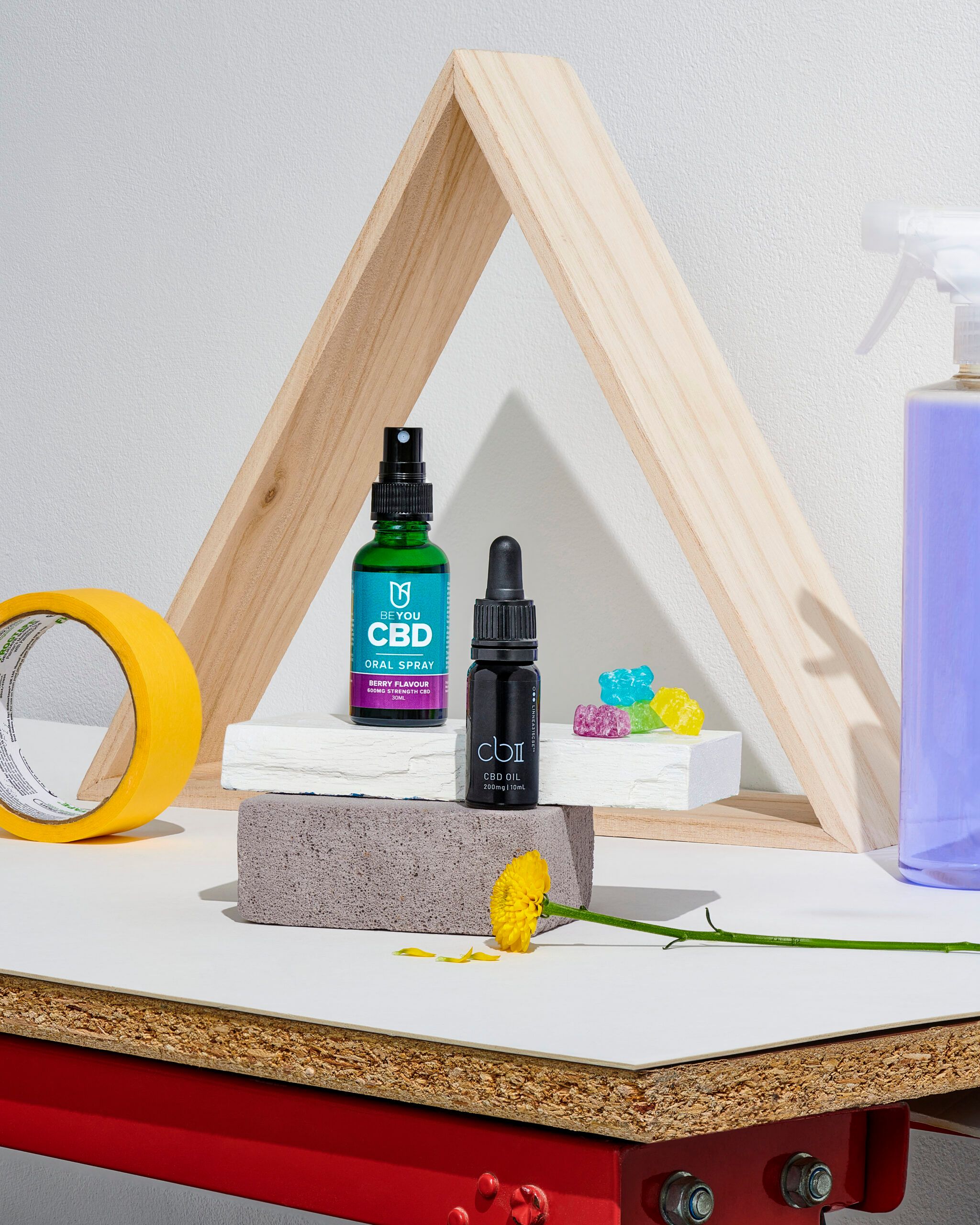 As Easy As CBD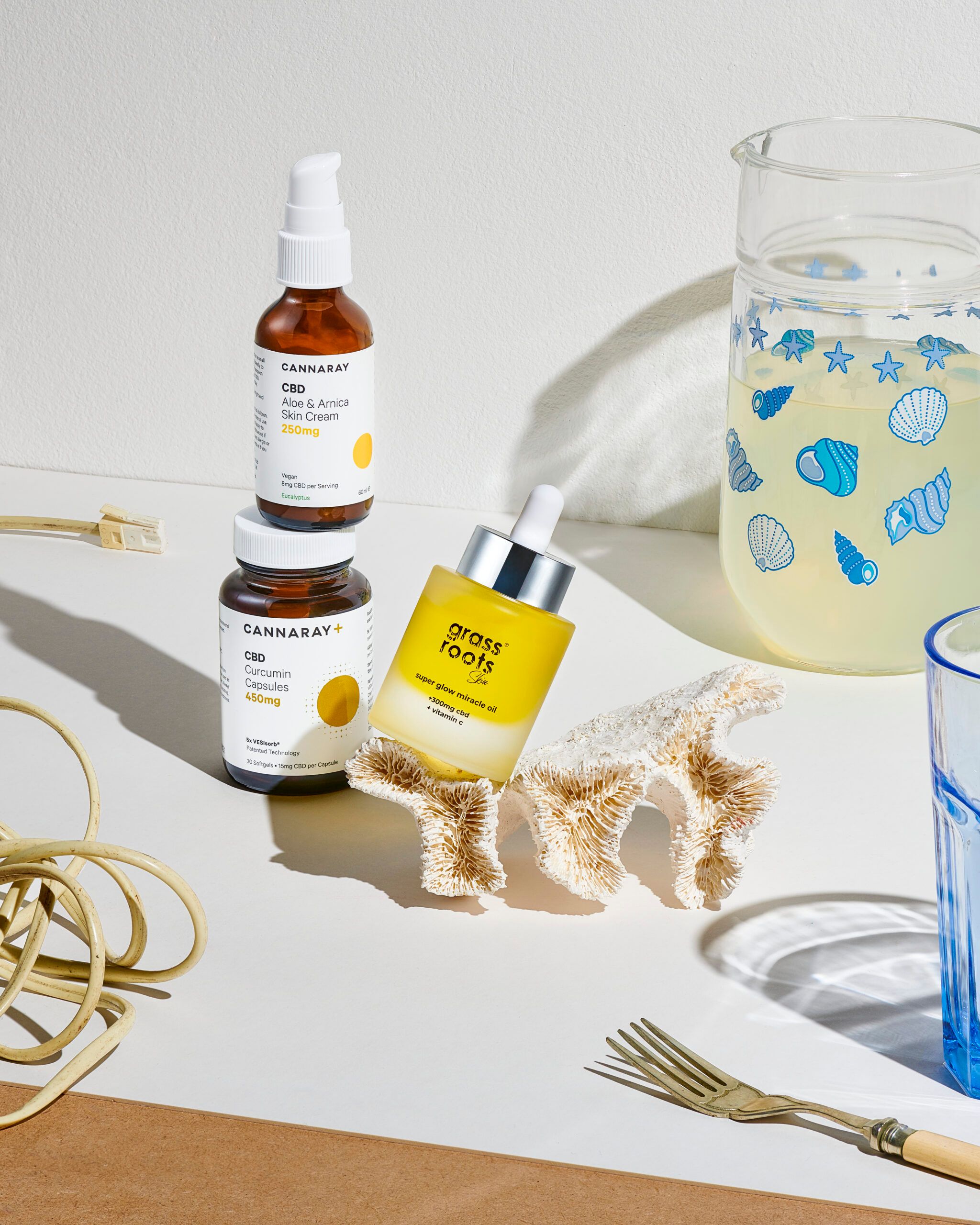 Grass Roots Skin Super Glow Miracle Oil 30ml, £54.99.
Cannaray CBD Curcumin Capsules, £36. Cannaray CBD Aloe and Arnica Skin Cream, £23.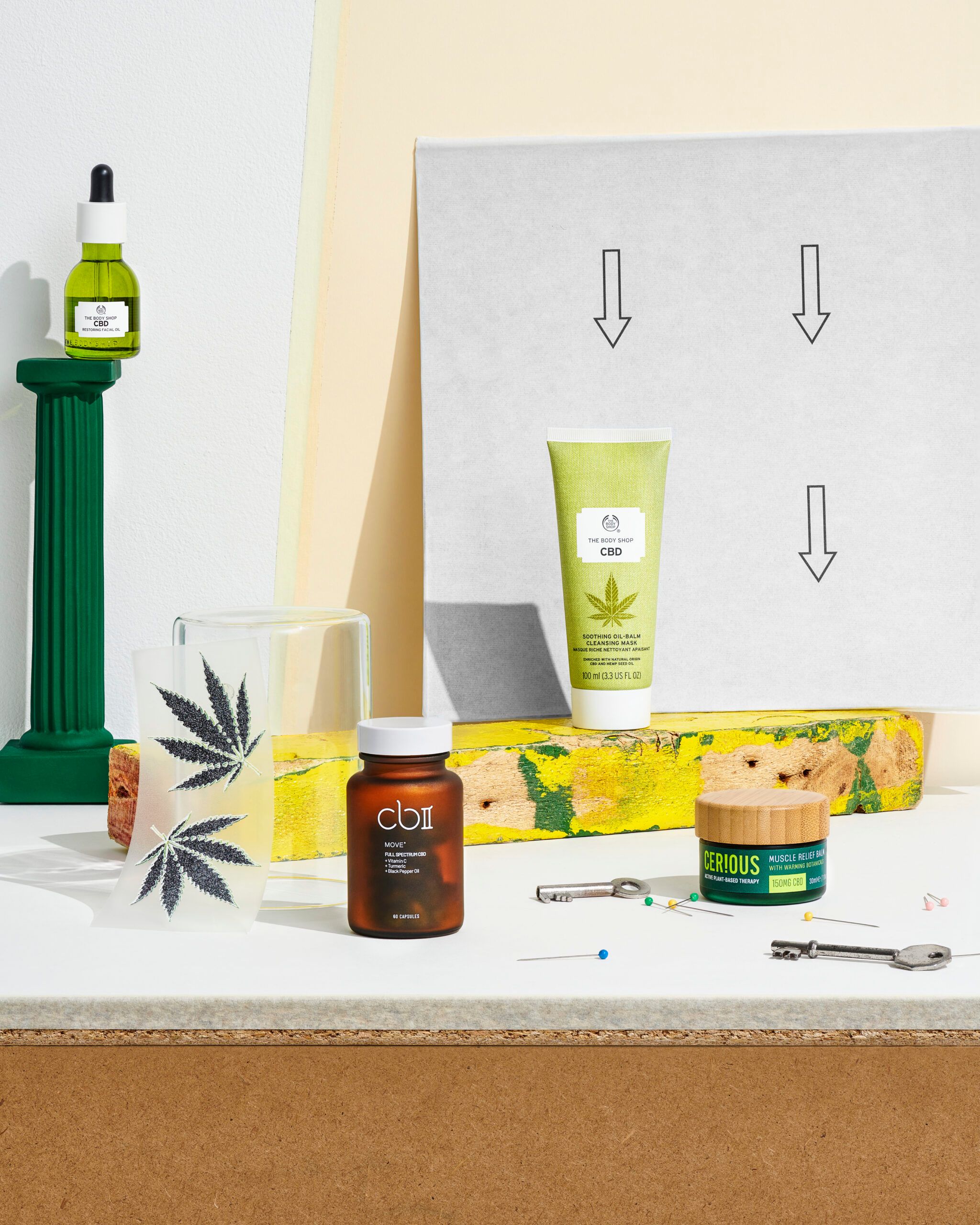 Cerious Muscle Relief Balm, £43. The Body Shop CBD Soothing Oil-Balm Cleansing Balm, £17.
The Body Shop CBD Restoring Facial Oil, £25. CBII Move Full Spectrum Capsules, £29.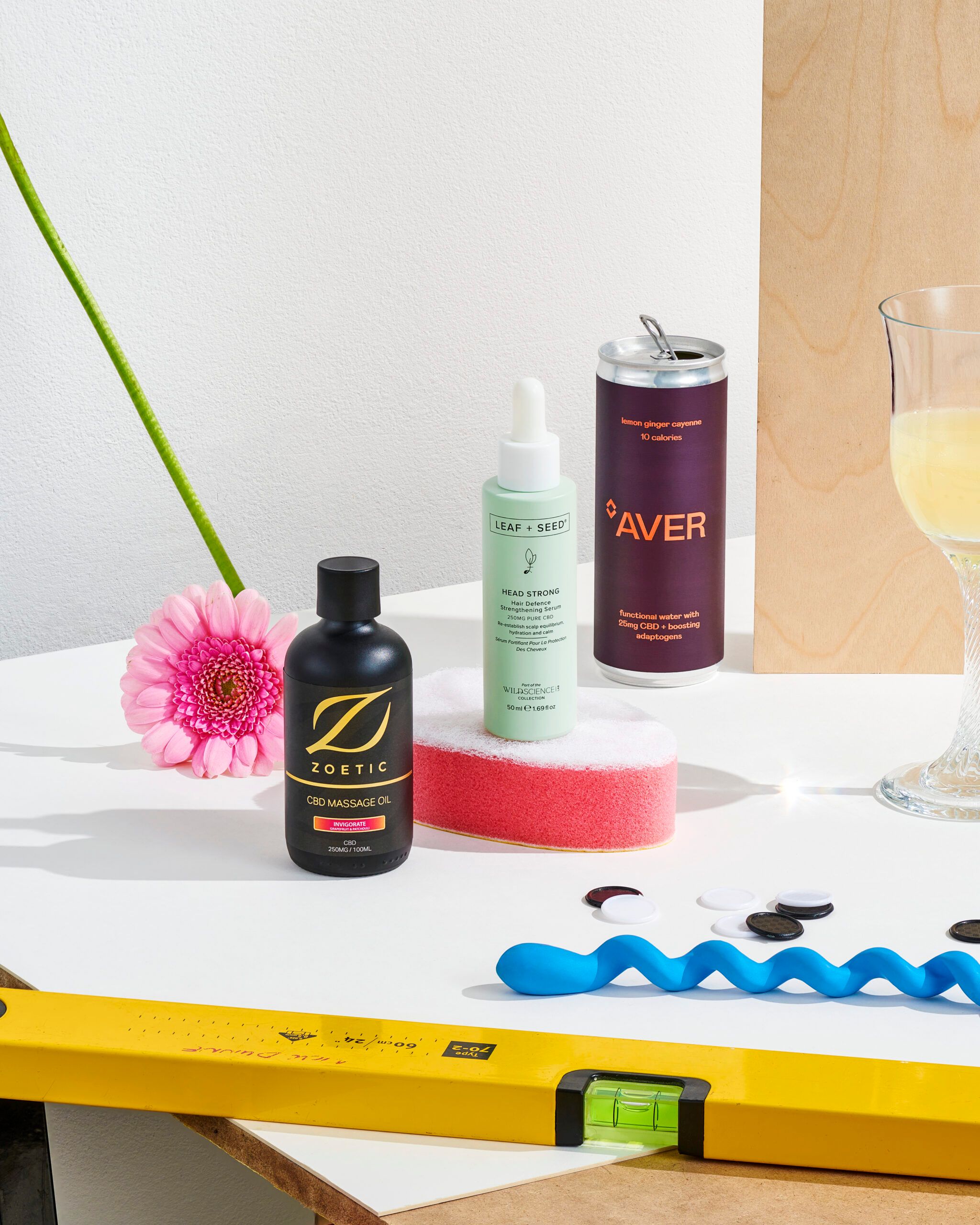 Zoetic Invigorating CBD Massage Oil 100ml, £25. 
Wild Science Labs Leaf&Seed Head Strong Serum, £35. AVER CBD Boost, £29.99.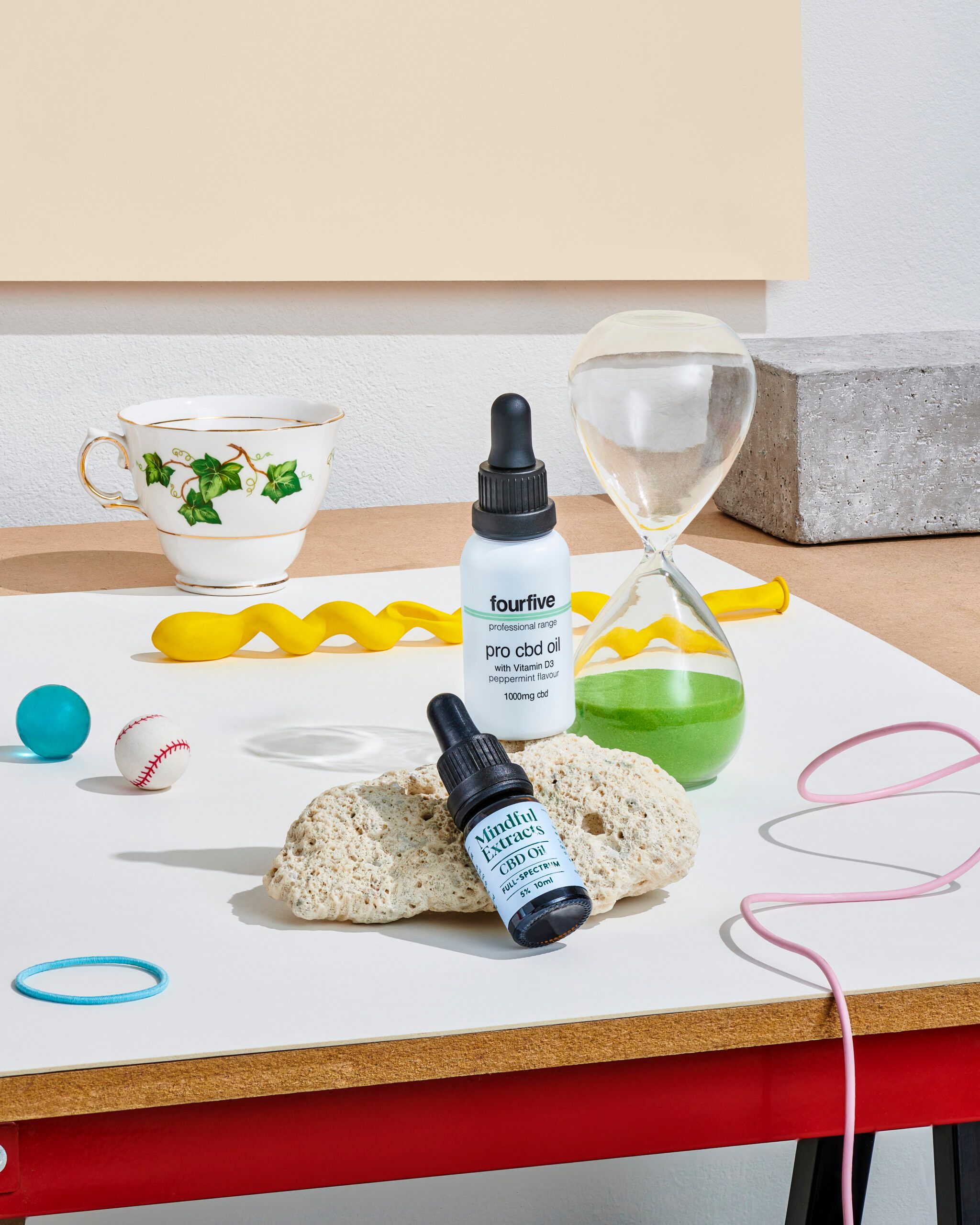 Fourfive Pro CBD Oil, £55. Mindful Extracts CBD Oil, £36.99.
Featured Image
Cold Pressed CBD Gummies, £6.99.
Team Credits
Photography Nick Dunne 
Set Styling Olivia Clifford