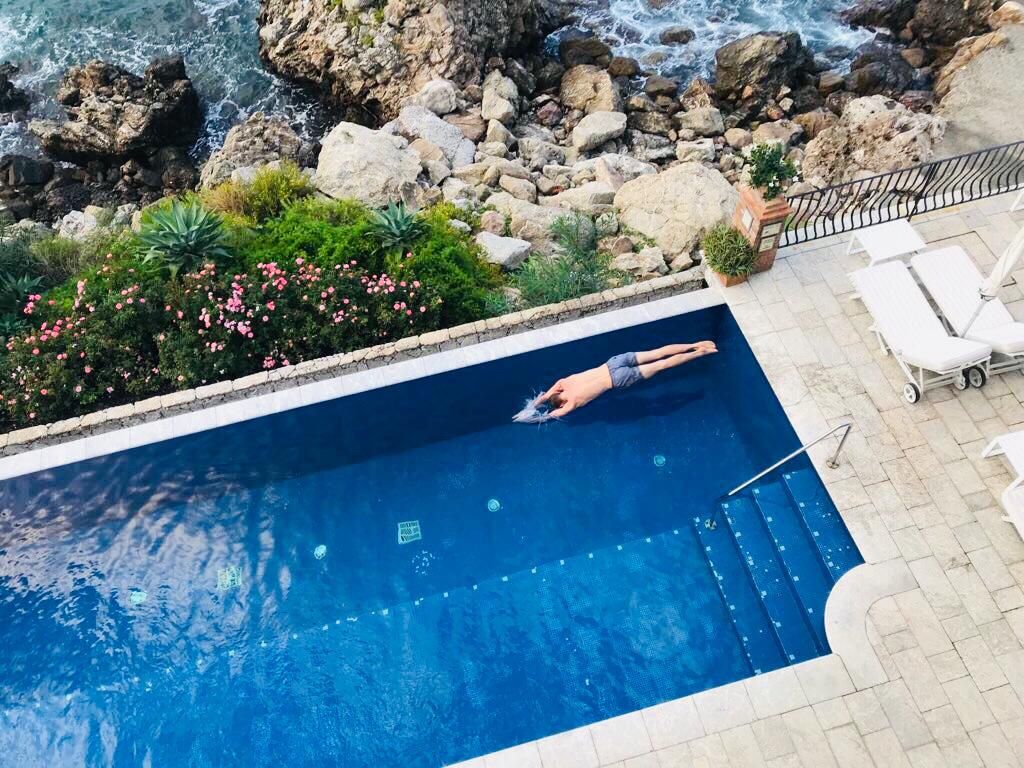 Belmond Villa Sant'Andrea, Sicily
Set like a jewel in the crown of Sicily, the Belmond Villa Sant'Andrea is quite simply stunning, in every sense of the word.
A stylish waterfront oasis, which is the perfect antidote to the hubbub of city life, located in the historic hilltop town, Taormina. Originally built as a summer home, the exquisite seaside villa was first transformed into a hotel in the 1950's and is still doused in rich and rustic Sicilian charm to the present day.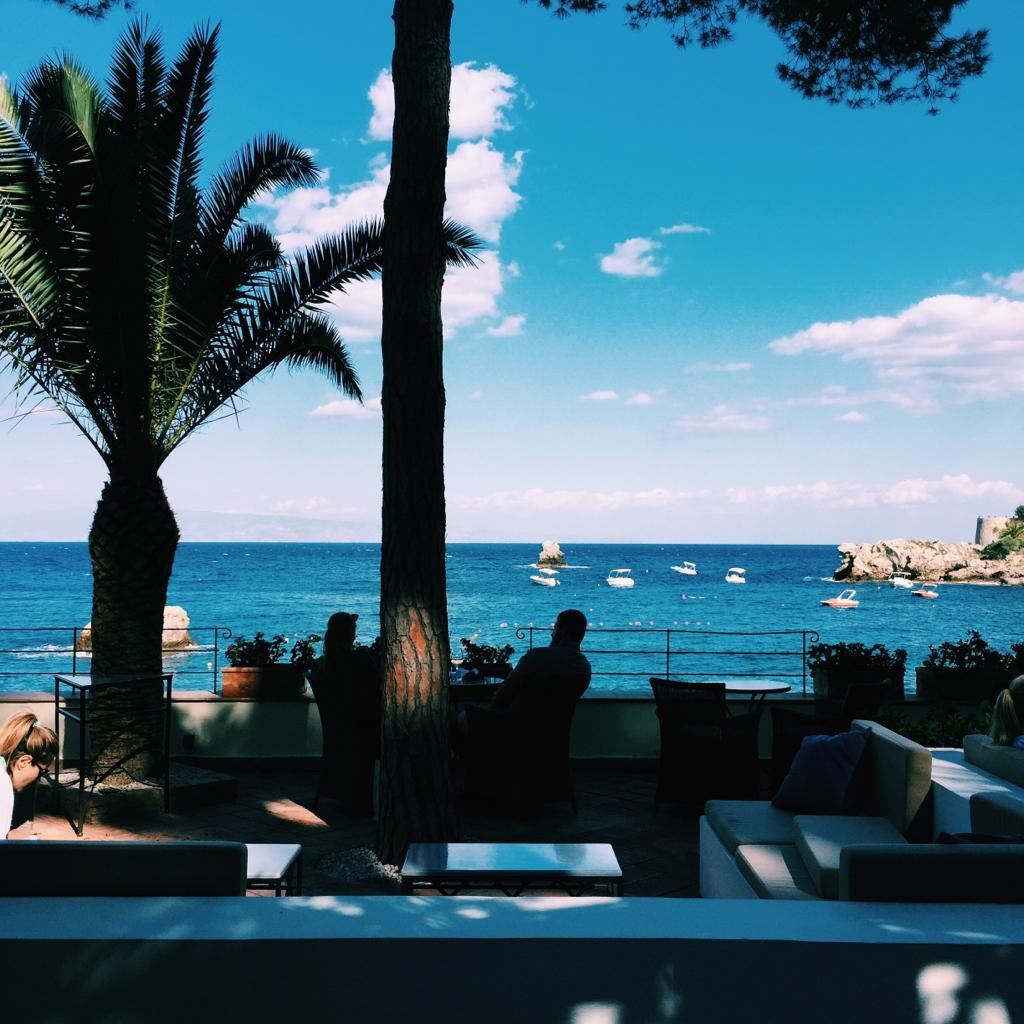 Arriving was like stepping into a painting. The driveway, paved with Sicilian tiles, sloped down to the hotel's entrance and we marvelled at the incomparable views of the sparkling Ionian Sea. Full of natural beauty, the grounds are made up of exquisitely pruned gardens, bursting with wild flowers, orange trees and home-grown herbs including mint and rosemary, boasting a carousel of colours and sweet scents.
The room was a perfect home from home, filled with every amenity one could wish for, along with beautiful art, charming ornaments, and a James Bond-style safe hidden behind an abstract painting. Stepping out onto the balcony (Aperol spritz in hand), we were welcomed by stunning panoramic views of the crashing turquoise waves, as well as a birds-eye-view of the midnight blue infinity pool below. Beyond the waves, the hotel's private beach curves into a splendid little bay, providing the perfect setting for an afternoon of lounging underneath the hot Mediterranean sun.
The food was quite frankly, heavenly. At Restaurant Oliviero, the Belmond's exclusive eatery with Sicily's striking cliffs as a backdrop, each meal was an experience of its own. By day, we enjoyed a sumptuous breakfast overlooking the sparkling bay whilst bathed in sunlight, and by night we dined on slow cooked lamb shoulder in almond crust with creamed potatoes and tender greens, whilst taking in views of the mystical dark-blue night-time sea. And as if this isn't enough, Belmond guests are also able to enjoy the regular complimentary shuttles services to sister hotel, the Belmond Grand Hotel Timeo, which offers four further eating locations with magnificent views of Europe's most active volcano, Mount Etna.
After finally prising ourselves away from our hidden oasis, we discovered a maze of winding roads and stairways leading up to the charming Old Town, which is brimming with beautifully preserved churches and delicious yet unpretentious eateries, with seating sprawled out into the bright and buzzy streets. Wandering around, there are plenty of things to see (and eat!), including the charming public gardens (or villa comunale), the stunning 3rd-century Greek amphitheatre ruins, and back down at the coast, Isola Bella – meaning 'beautiful island' – which features an elegant 17th-century lakefront palace.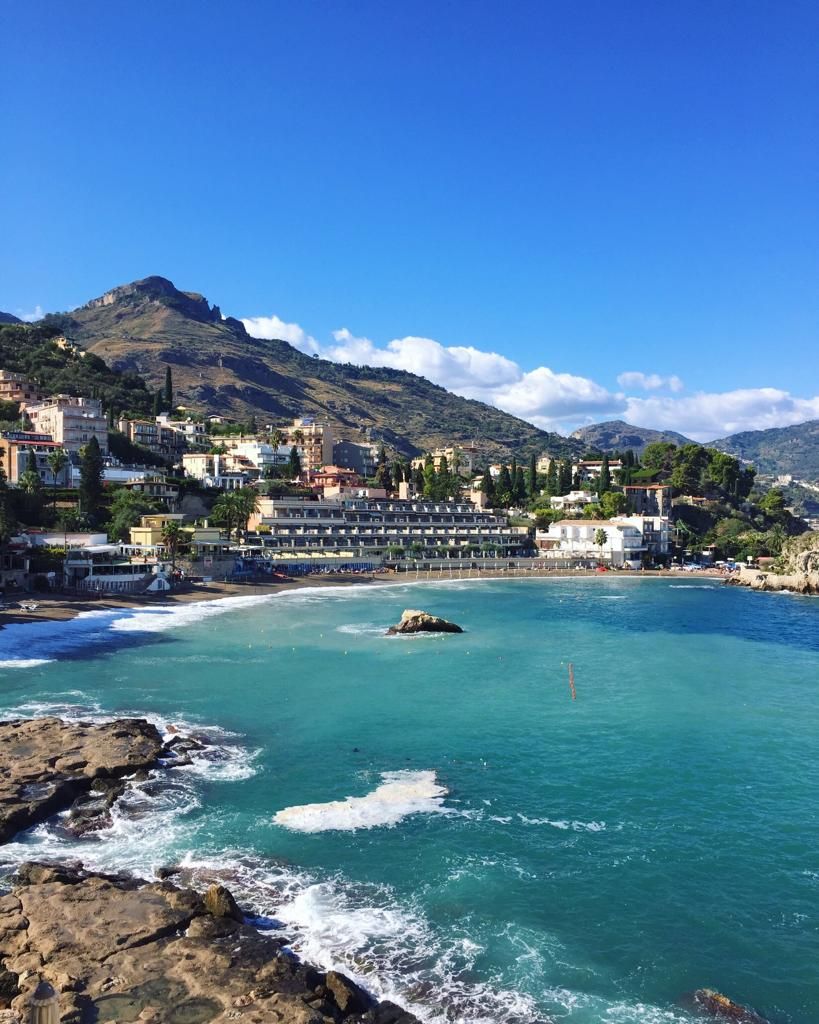 From the beginning to the very end of our visit, we were showered with a constant stream of pleasant surprises, which kept our stay full of excitement and most of all, luxury. The hotel staff went above and beyond to ensure the utmost comfort and happiness for all guests, all with a warm Sicilian glow. Visitors to the Belmond Villa Sant'Andrea can enjoy a wonderful selection of amenities and services, which make staying at the hotel as comfortable and breezy as possible, and provide everything you want, as well as everything you didn't know you wanted (including complimentary boat excursions).
The French writer Guy de Maupassant once wrote, "Were a man to spend only one day in Sicily and ask 'What must one see?', I would answer him without hesitation, 'Taormina'. It is a landscape where you find everything on earth that seems made to seduce the eyes, mind and the imagination'. An hour drive from Catania airport, or a three-hour drive from Palermo (trains are few and far between), which is a small price to pay in exchange for a slice of heaven. Better than the pictures, this uninterrupted paradise is a perfect Sicilian utopia, and you will never want to leave, ever…
For more information about Belmond Villa Sant'Andrea click here.
Words & photos by Ama Samra.