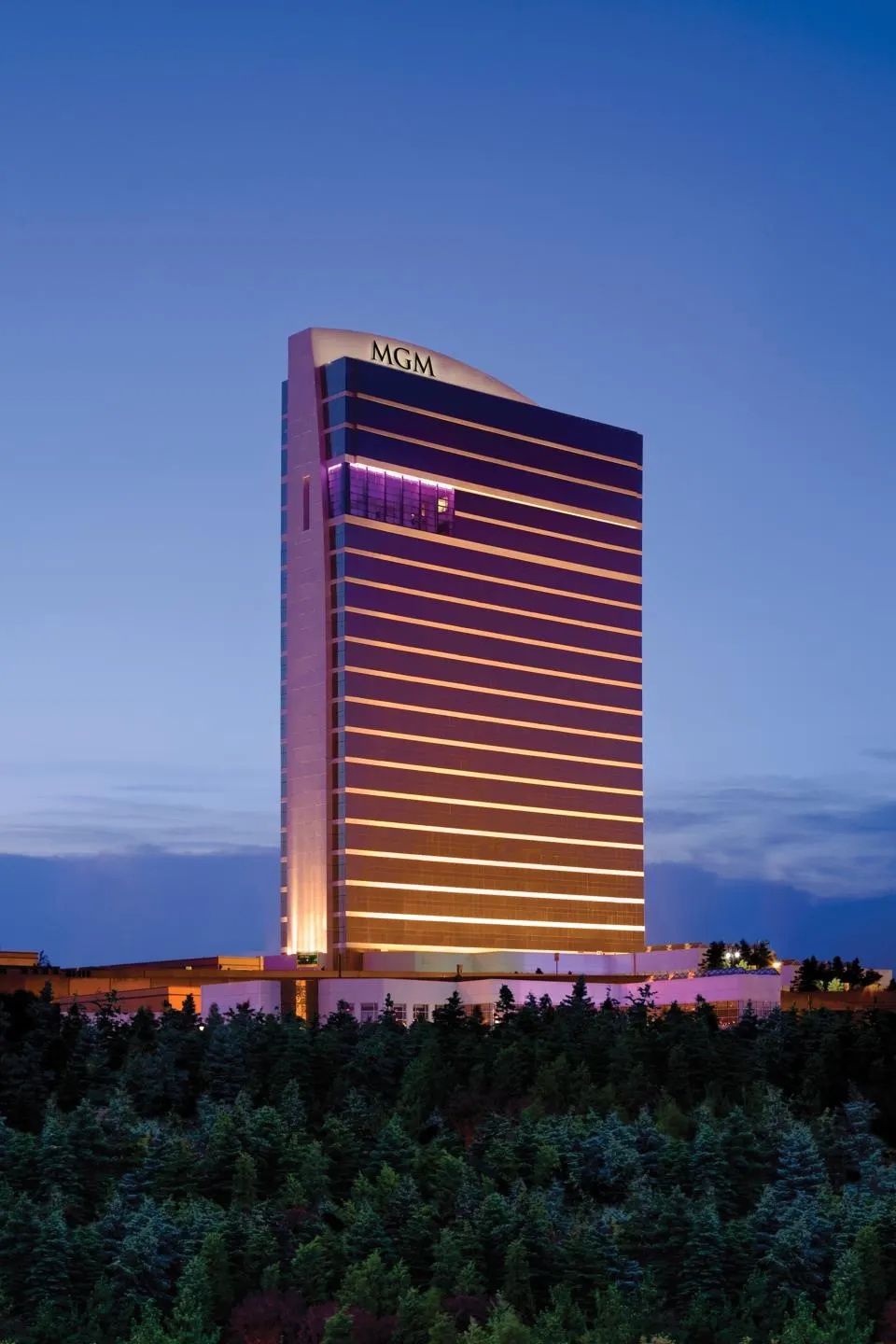 Borgata Hotel Casino & Spa
Launched in 2003, Borgata Hotel Casino & Spa is an unparalleled diamond of the East Coast. The 2,000+ room casino hotel located in the Marina District is designed to compete with resort destinations in cities like Las Vegas and New York. From the moment you set foot in Borgata, you are surrounded by elegance and comfort. In fact, elegance and comfort seem like a common theme throughout the Borgata experience. The Borgata brand makes sure every amenity is detailed splendidly with premium refinement, from casino entertainment, dining and accommodation to even the Borgata online casino.
Borgata Hotel Casino & Spa's 2,000+ guest rooms fall into four accommodation tiers: 1970 classic rooms, 300+ Fiore Suites, 80+ Luxury Suites, and 6 villas. Each guest room tier features personalized touches that reflect the stylish reputation of the brand. The classic rooms reflect Borgata's classic Italian style; each gracefully decked out with a flat-screen TV, interactive ITV solution, and water/city views. Upgrading through the tiers unlocks a symphony of colors and textures that balance playfulness, sophistication, and absolute comfort.
Borgata's 161,000 sq ft casino floor with about 4,000 slot cabinets, 180 table games, and 50 poker tables is as potent in excitement as you can imagine. In the facility, you can play blackjack, baccarat, roulette, Pai Gow Poker, craps, Sic Bo, novelty games, and much more. The Borgata Poker Room, the largest one in Atlantic City, is an outstanding highlight that earns a 5-star rating for its daily tournaments.

Borgata Hotel Casino & Spa has multiple entertainment solutions beyond the casino floor. Some of its highlights:
Borgata Event Center: This is the main music venue that can seat a capacity of 2,400 and always has a comprehensive lineup of renowned musicians, comedians, and other artists. It has hosted the likes of Lenny Kravitz, Gwen Stefani, Carly Simon, and Aerosmith. The venue also converts into the Borgata Ballroom.
Borgata Festival Park: This outdoor venue opens during the summer months, providing a stunning view of the city on one side and the ocean on the other.
Bustling Nightlife: The Gypsy Bar, B Bar, Level One Cocktail Bar & Lounge, Lobby Bar, BetMGM Sports & Bar, Long Bar, and Premier Nightclub each offer a unique concept of the Atlantic City party scene under one roof.
Borgata undoes the stresses and effects of your day in the stunning 54,000 sq ft Spa Toccare. Here, you're treated to salon, barbershop, fitness, and indoor pool services, all overseen by professionals. Shops & boutiques are also available in plenty to satisfy that retail therapy itch, especially after winning big at the casino. The resort hosts plenty of high-end brands like Cameo, Tumi, Capri, and BOSS, where you can shop till you drop.
The MGM Tower at Borgata is the pinnacle of the Borgata Hotel Casino & Spa experience. It has a personality of its own, separate from the main resort, complete with a 43-story hotel featuring several luxury villas with wraparound Atlantic City skyline views. The accommodations have a more playful personality than those at the main hotel that borrow nautical design features from the stunning Marina District.
As part of MGM Resorts International, Borgata Hotel Casino & Spa awards MGM rewards that turn everyday purchases in any of its amenities into elevated experiences. With enough reward points, the program unlocks benefits like priority hotel check-in, free parking, room upgrades, dining credits, and air travel credits.
Whether you're looking for an exhilarating experience or a warm and friendly one, you're a hotel stay away from finding it at Borgata Hotel Casino & Spa.