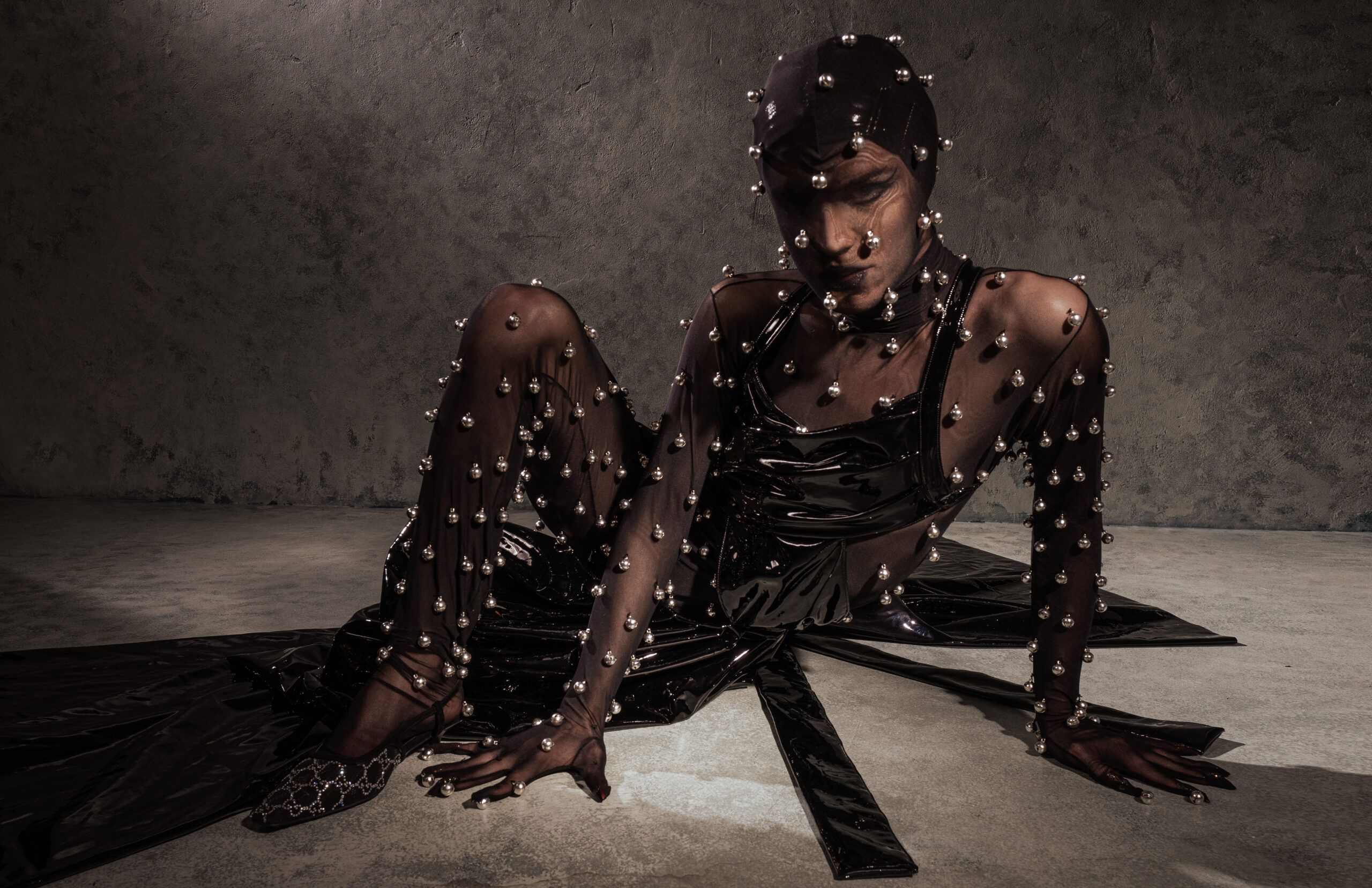 Born This Way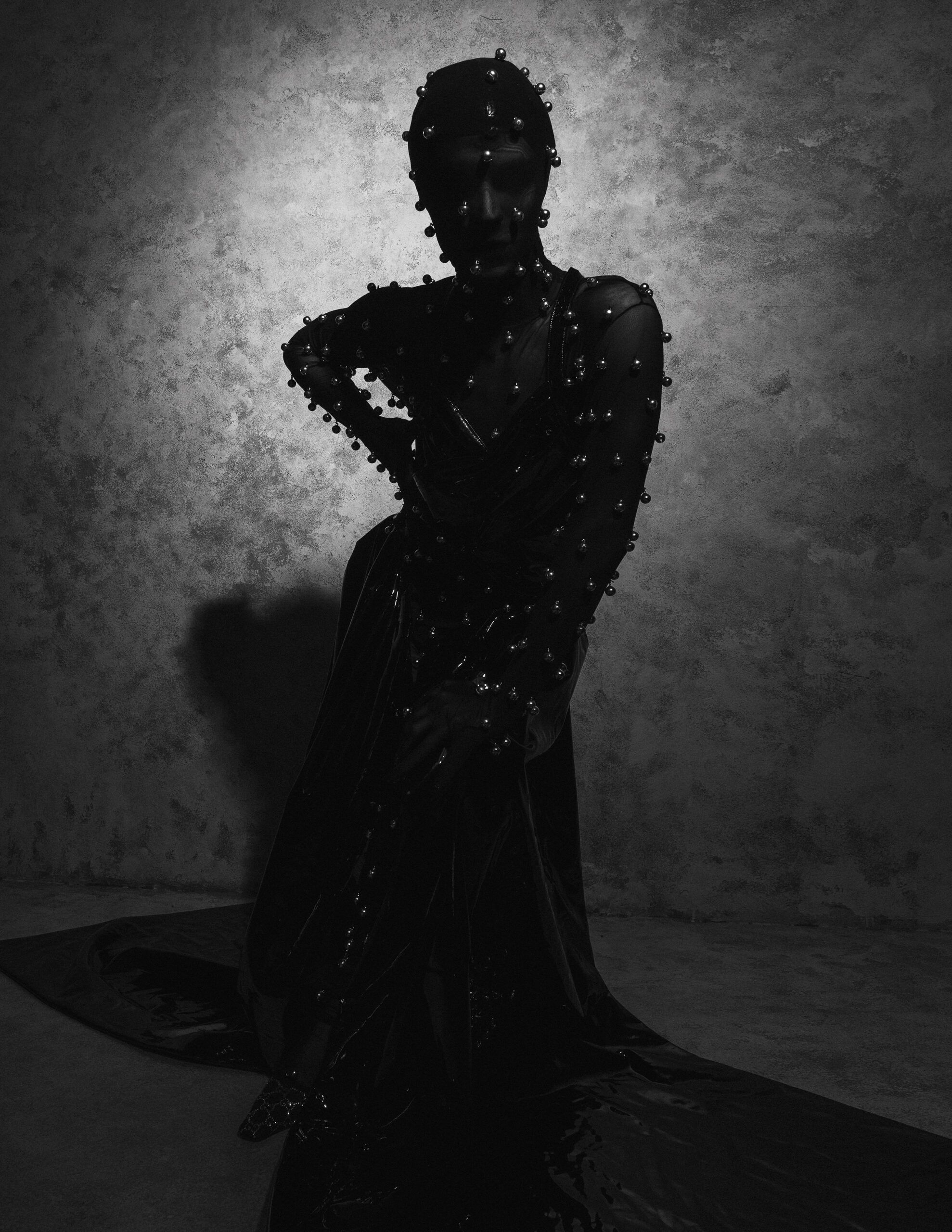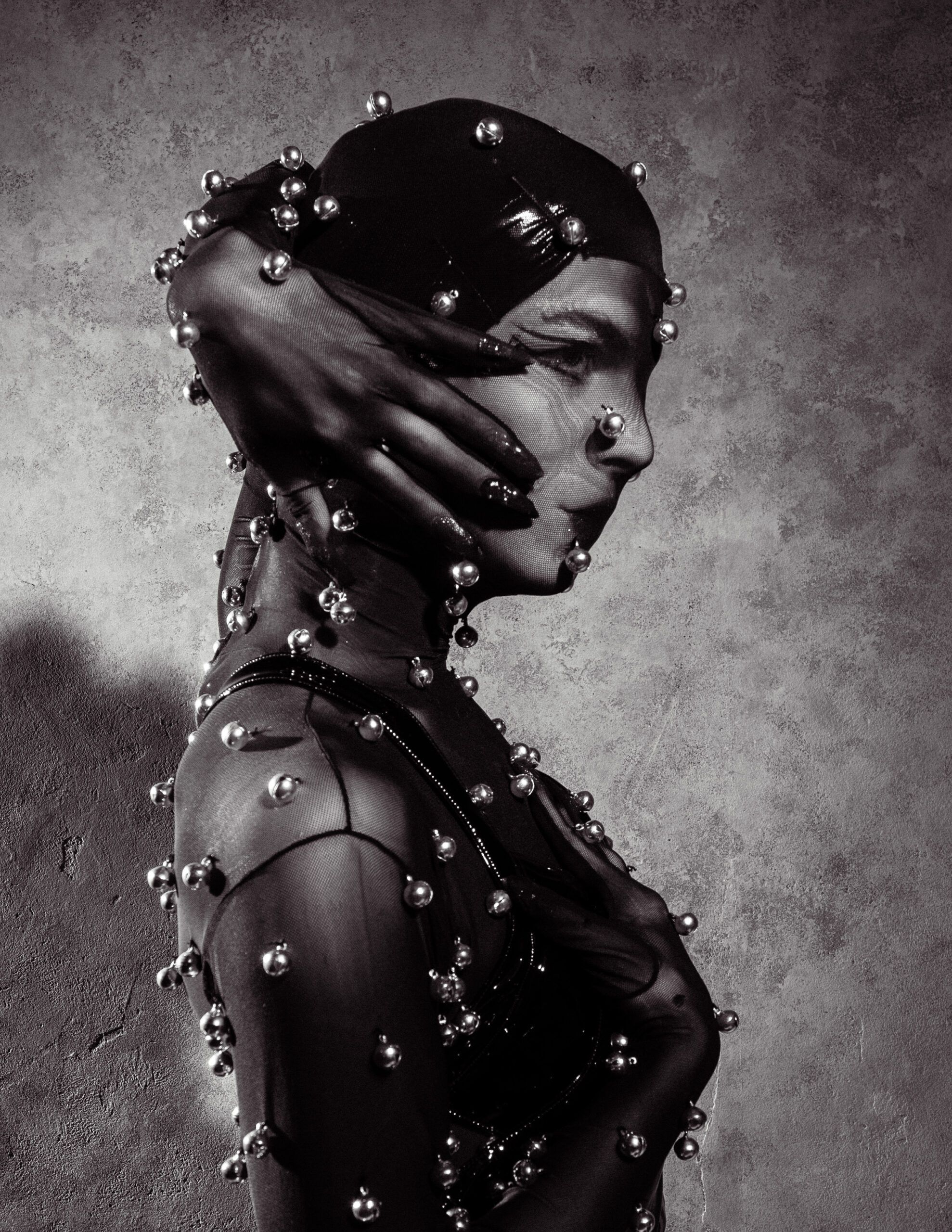 soundscape bells body, latex dress and latex durag Sebastien Kwok high waist panties Dead Lotus Couture
From infancy to adulthood, music and art are an important part of our lives. The music we listen to always influences us because of the various messages in songs. Through this tribute in fashion, we wish to honour the anthem "Born This Way" by Lady Gaga, as an inspiring editorial that is filled with incredible meanings.
This work is about love for oneself and equality. Through these photographs, there are several messages that Léo Ristorto is trying to get across to the audience and they are: be yourself, everyone is beautiful in their own way, do not be ashamed of your flaws and lastly, be proud of whom you are. In this respect, these messages are evident throughout the evolution and the development presented by Sylwia Gniazdowska.
To depict light on, from being hidden through facets and masks as a consequence of how the system and the society propel differences down and diminish the latter, to an affirmed and assumed icon, who extrapolates through their extravagance and eccentricity, the essence of their being and soul. "Don't hide yourself in regret, Just love yourself and you're set" is the reflection of the proceedings of this editorial, that inspires and makes us love ourselves. Léo Ristorto is trying to show us that you do not have to hide your imperfections, instead embrace them so that we can all be cheerful and live our lives the way we want to. 
This connects to the theme of love which is presented in this tribute. Léo Ristorto supports and dedicates their time towards the LGBTQ+ community. This editorial is also dedicated to members of that community to show equality. "A different lover is not a sin. Believe capital H-I-M", referring to an allusion through the darkness and macabre atmosphere within the one Léo Ristorto is drowned. It illustrates a reference to the popular belief in dissimilar religions where being homosexual is against the rule.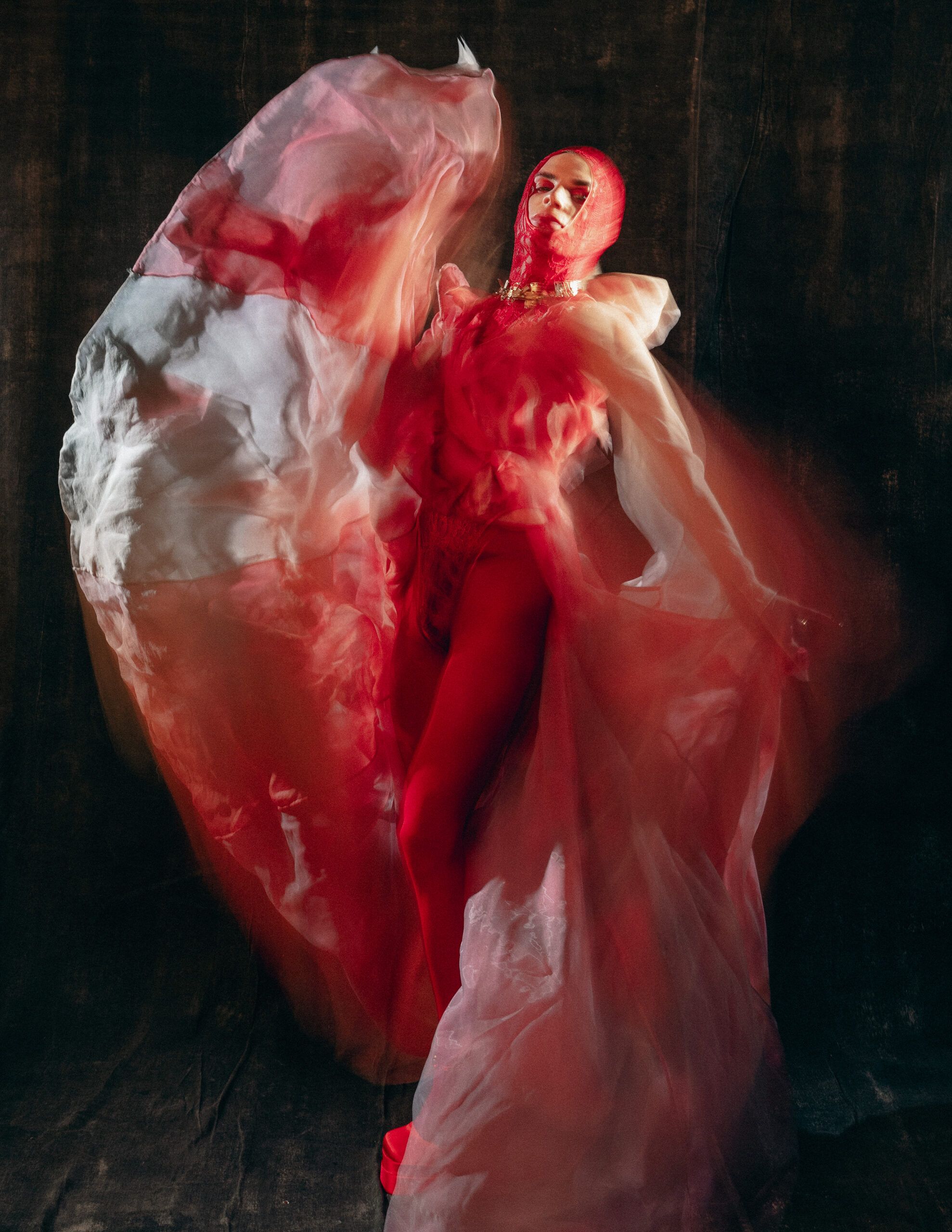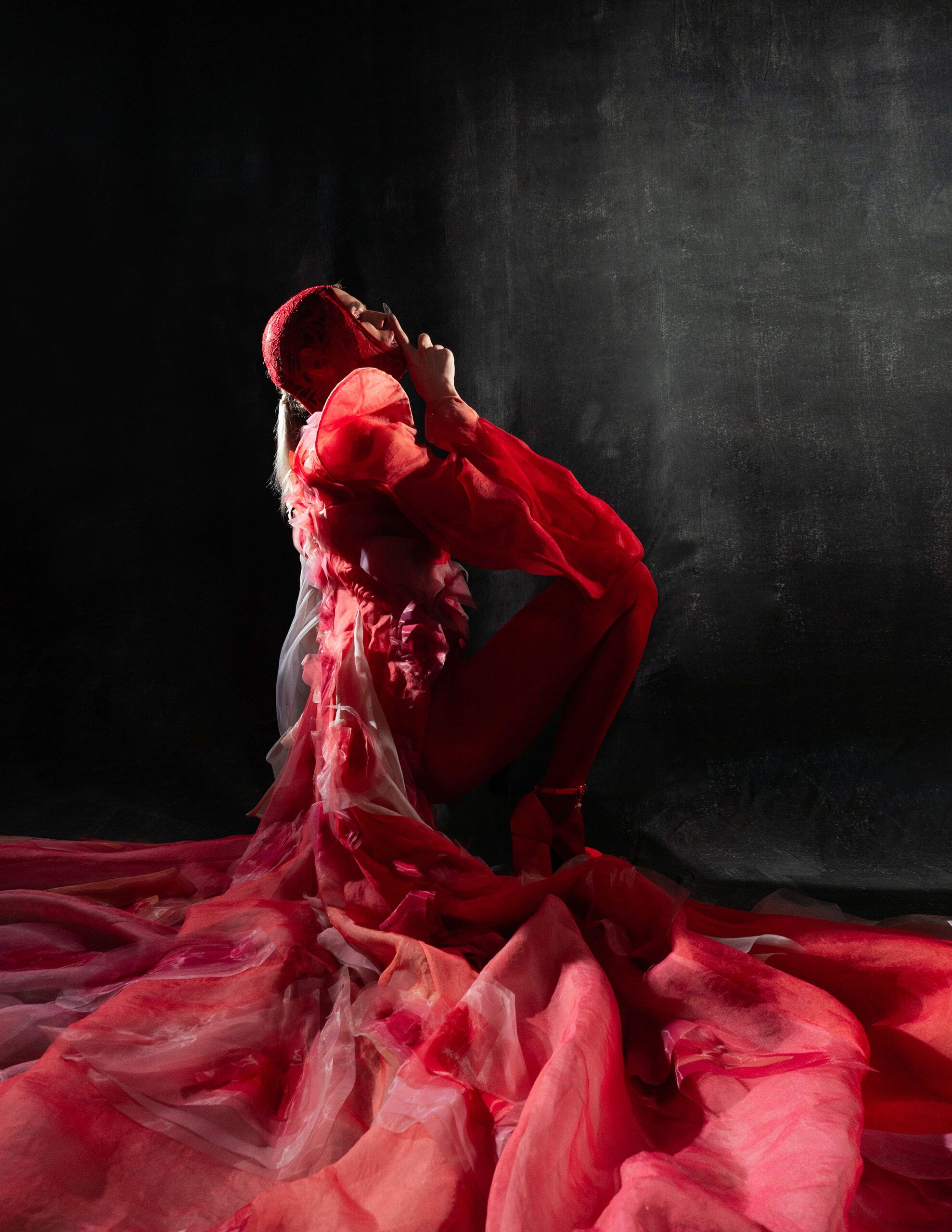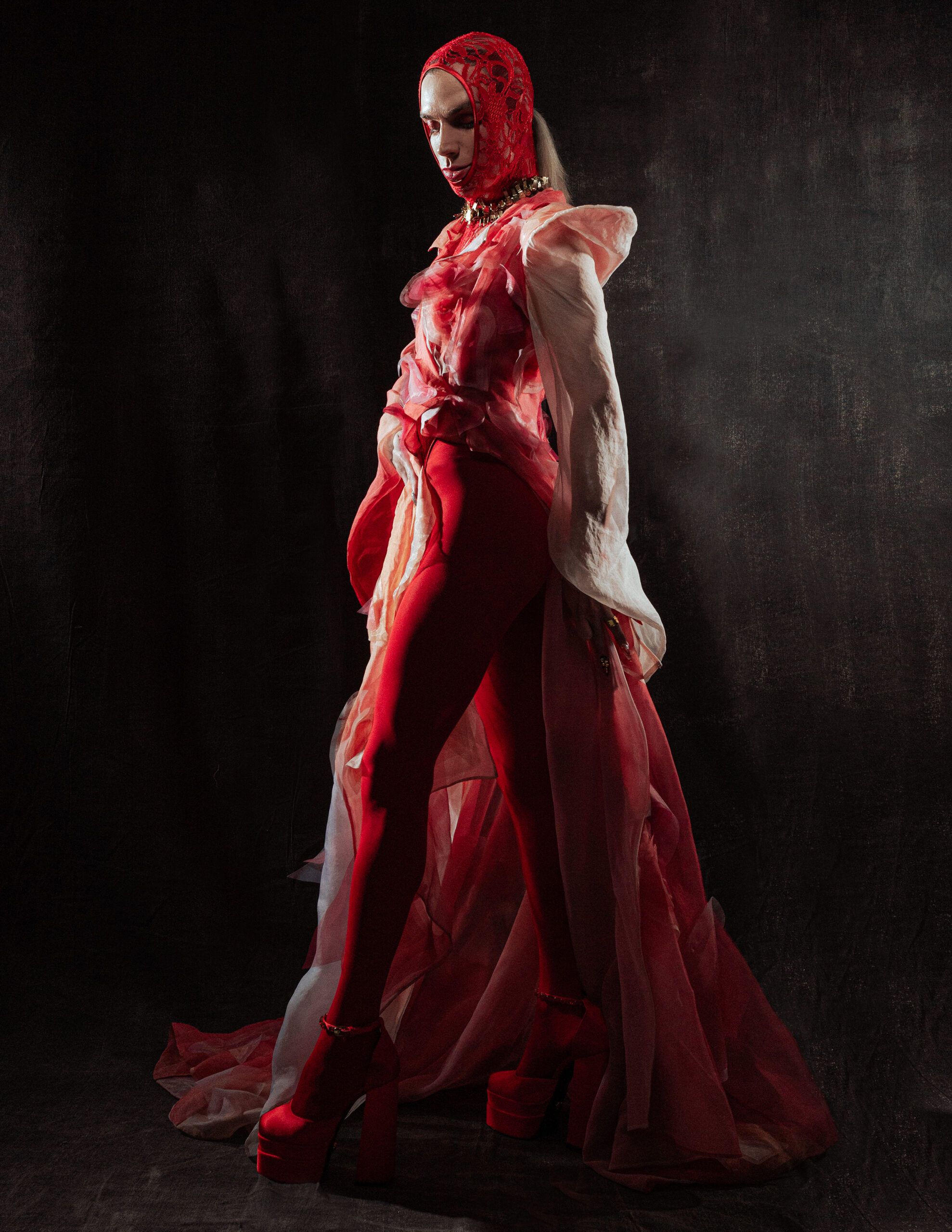 the window coat Johannes Warnke medusa aevitas platform pumps Versace horne chunky ring and rachael nail ring Lage Studio zipper necklace Jenn Lee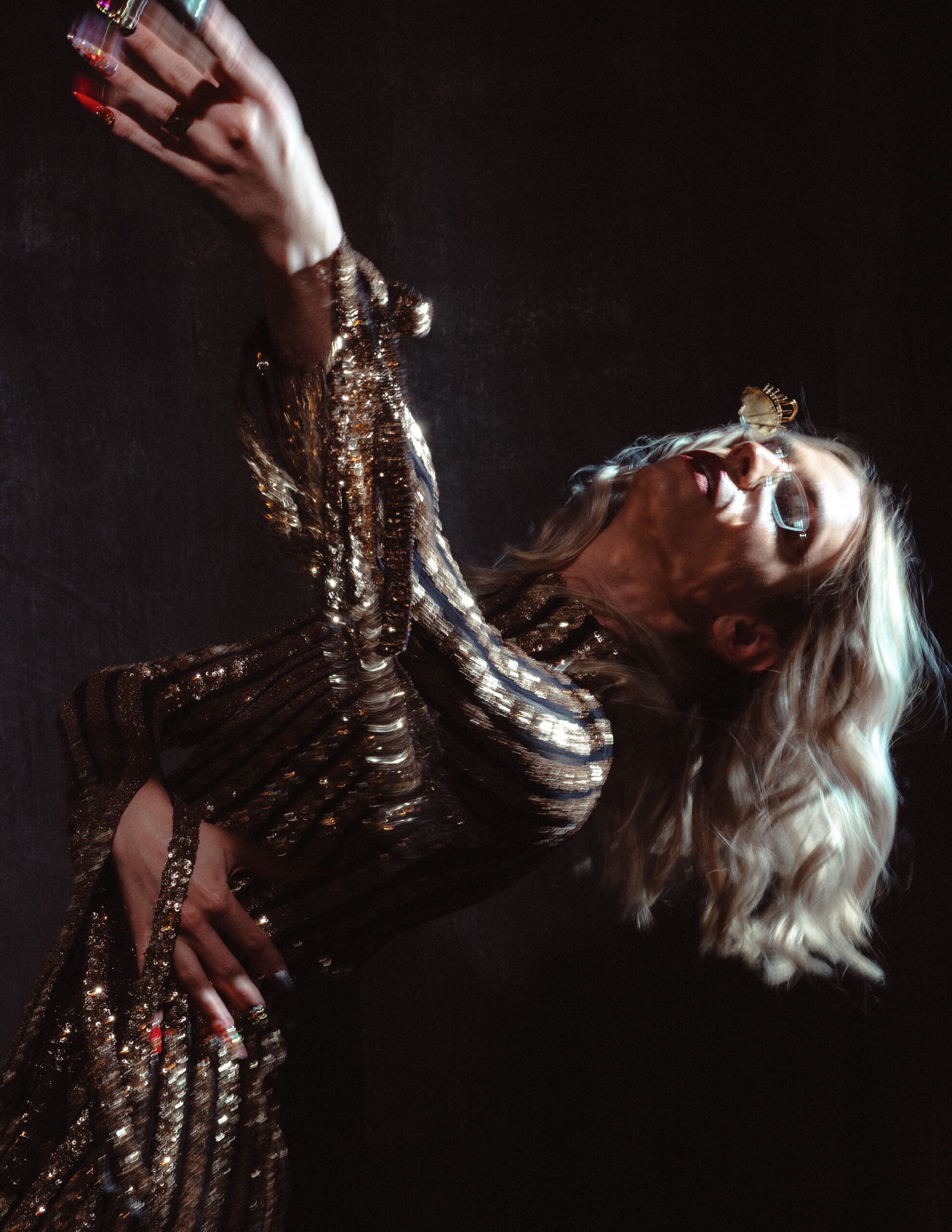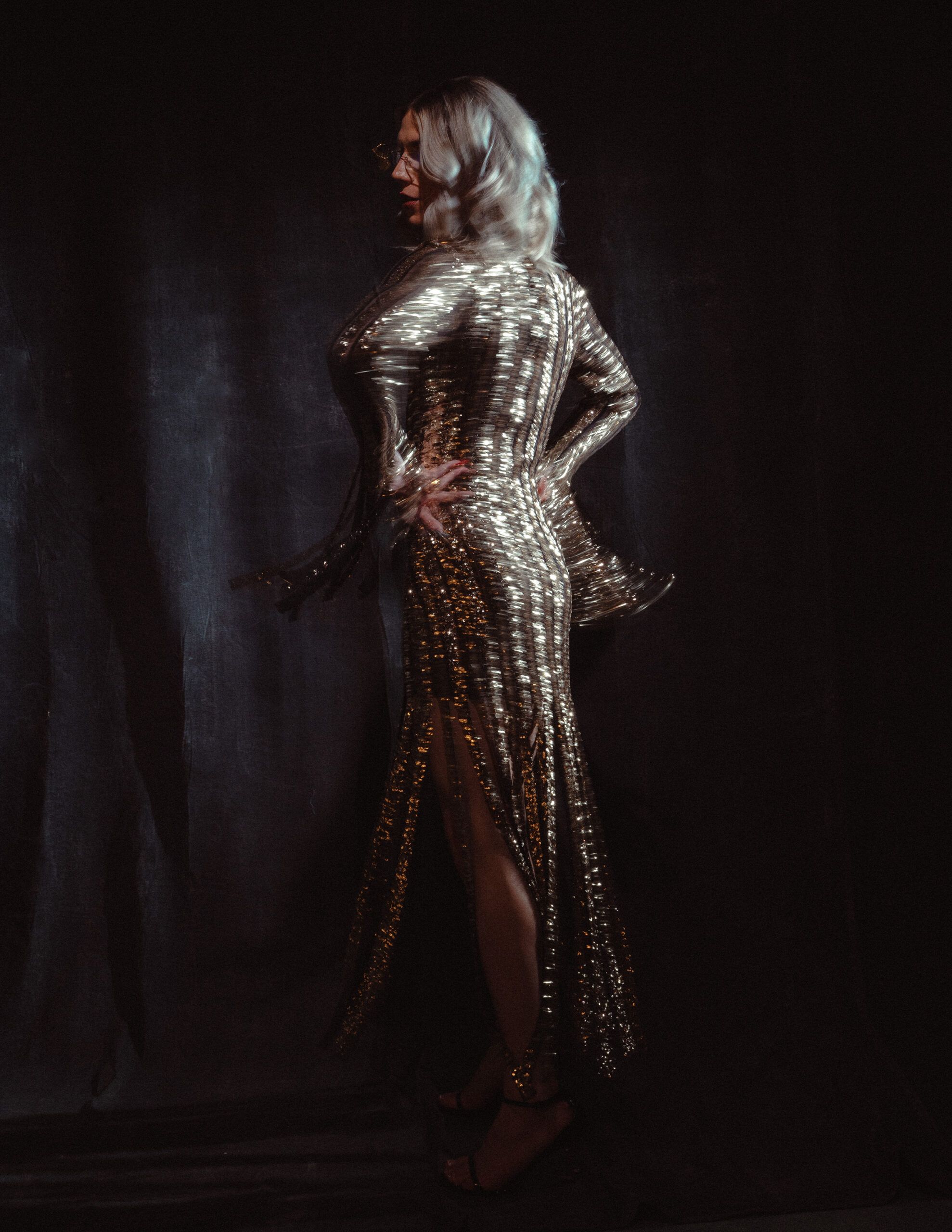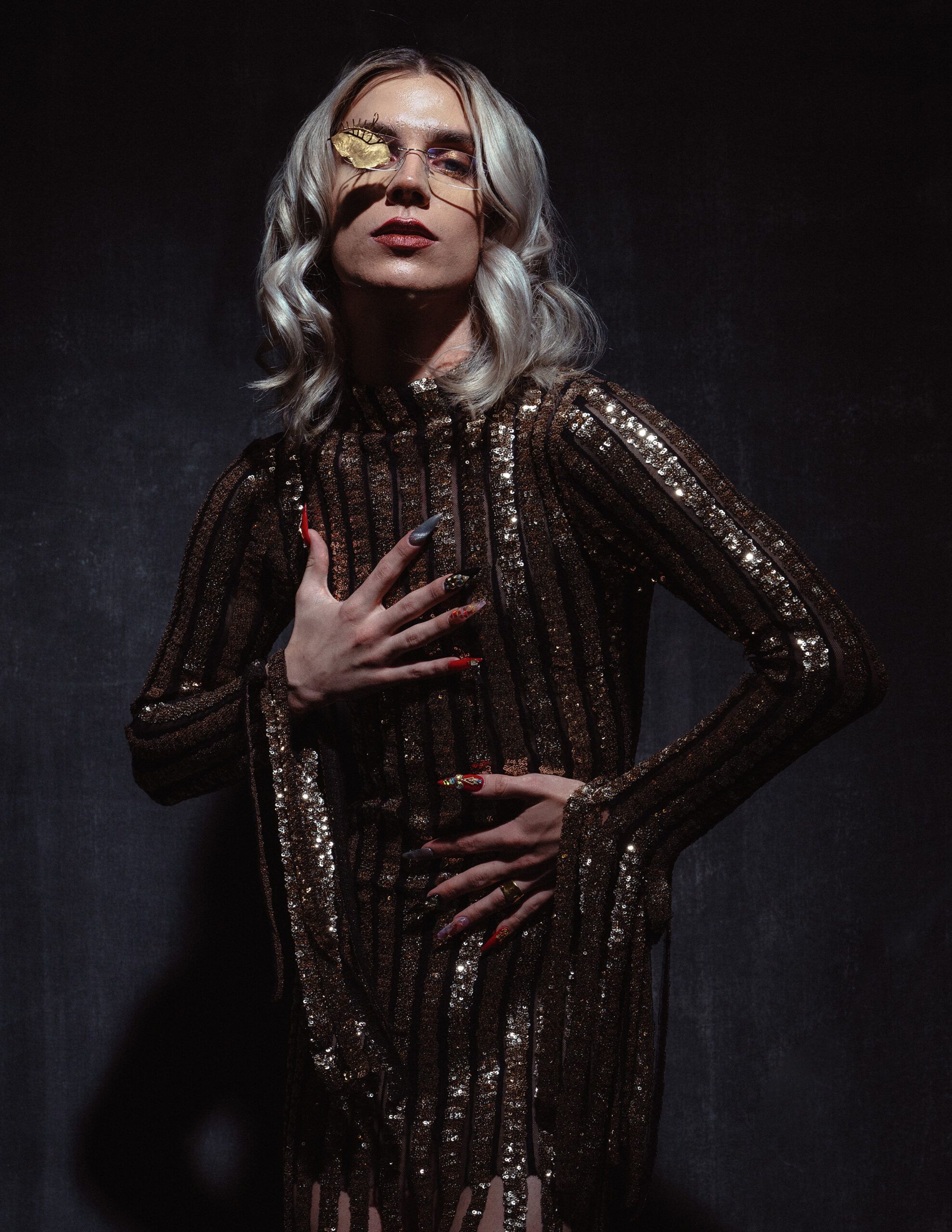 jazmine spin drift dress in gold AGGI opyum sandals Saint Laurent horne chunky ring and oracle eye patch Lage Studio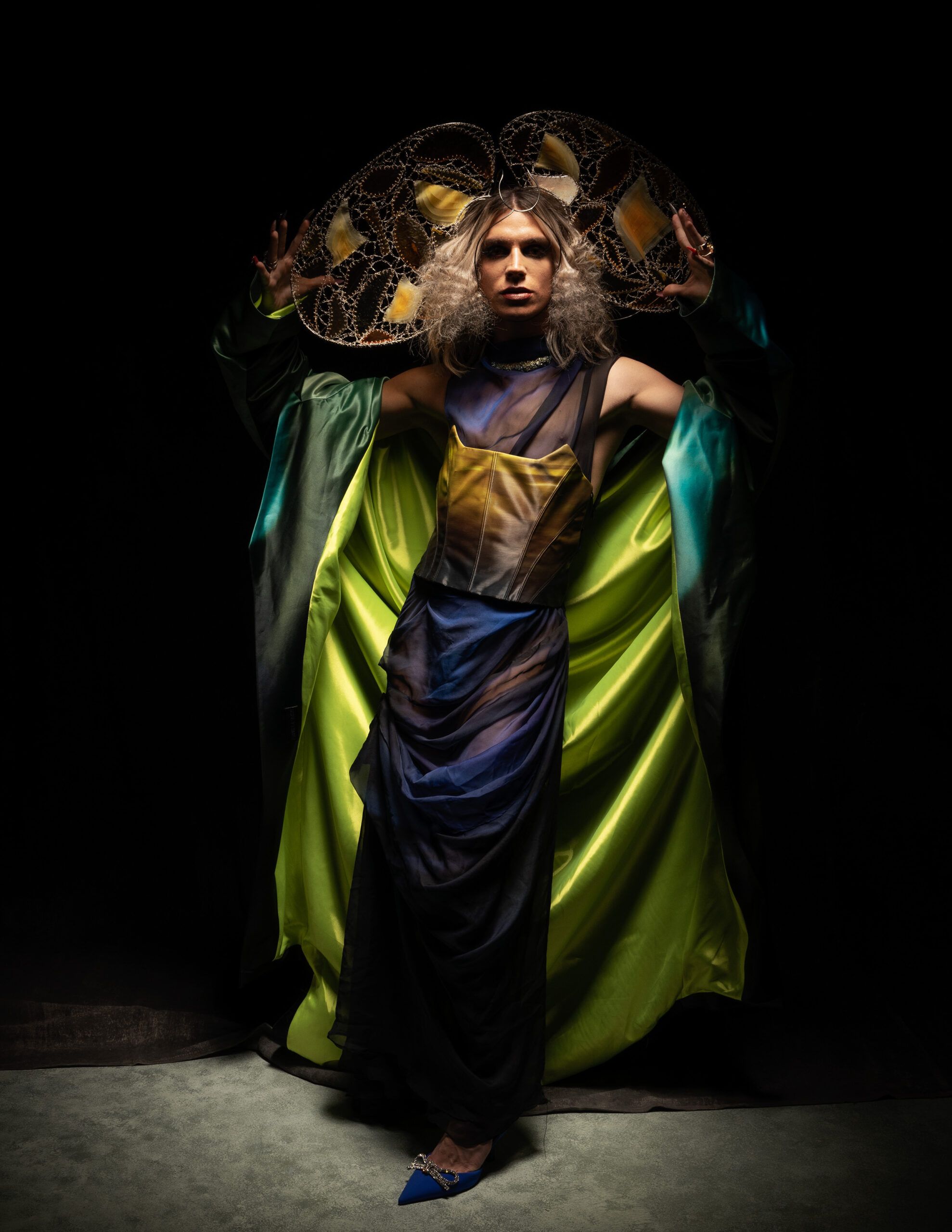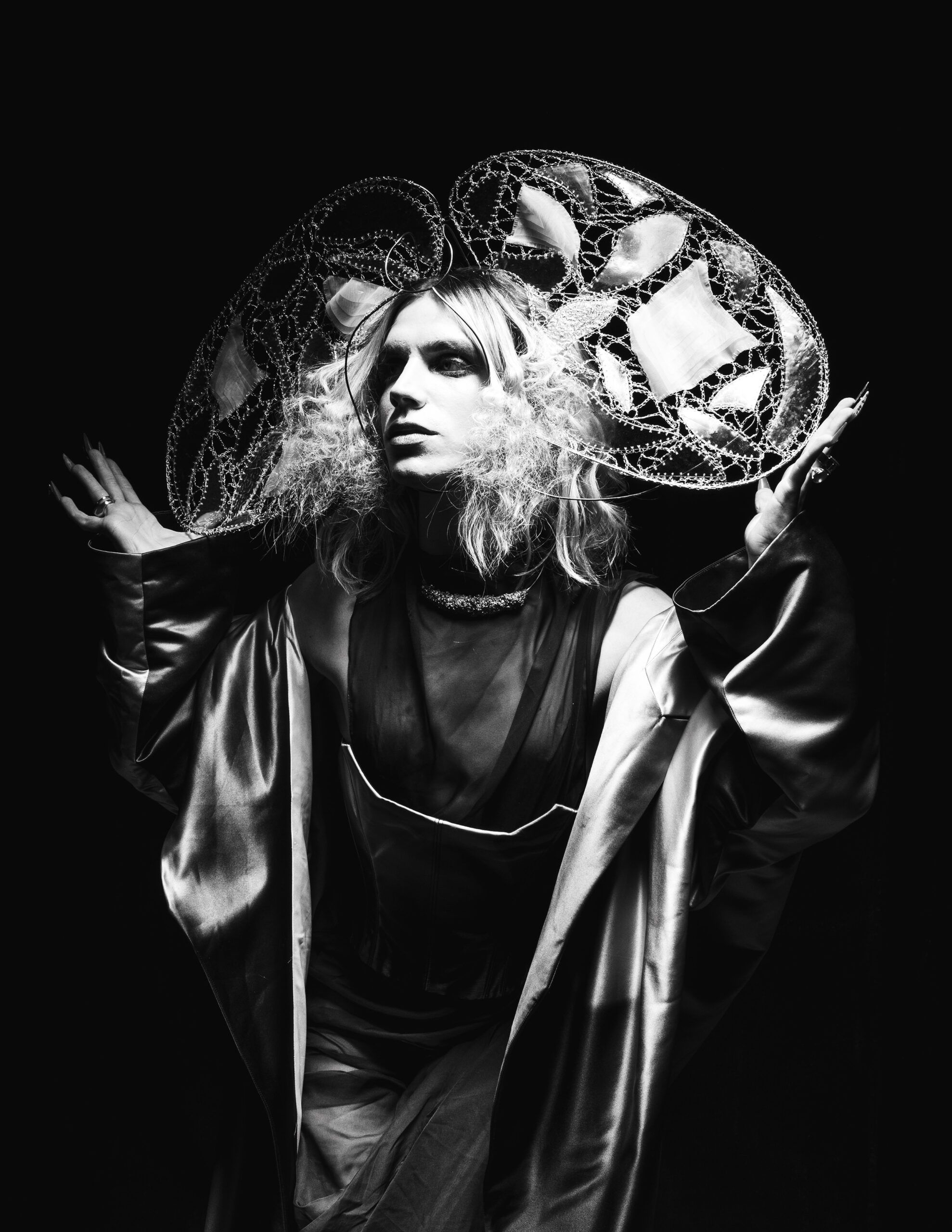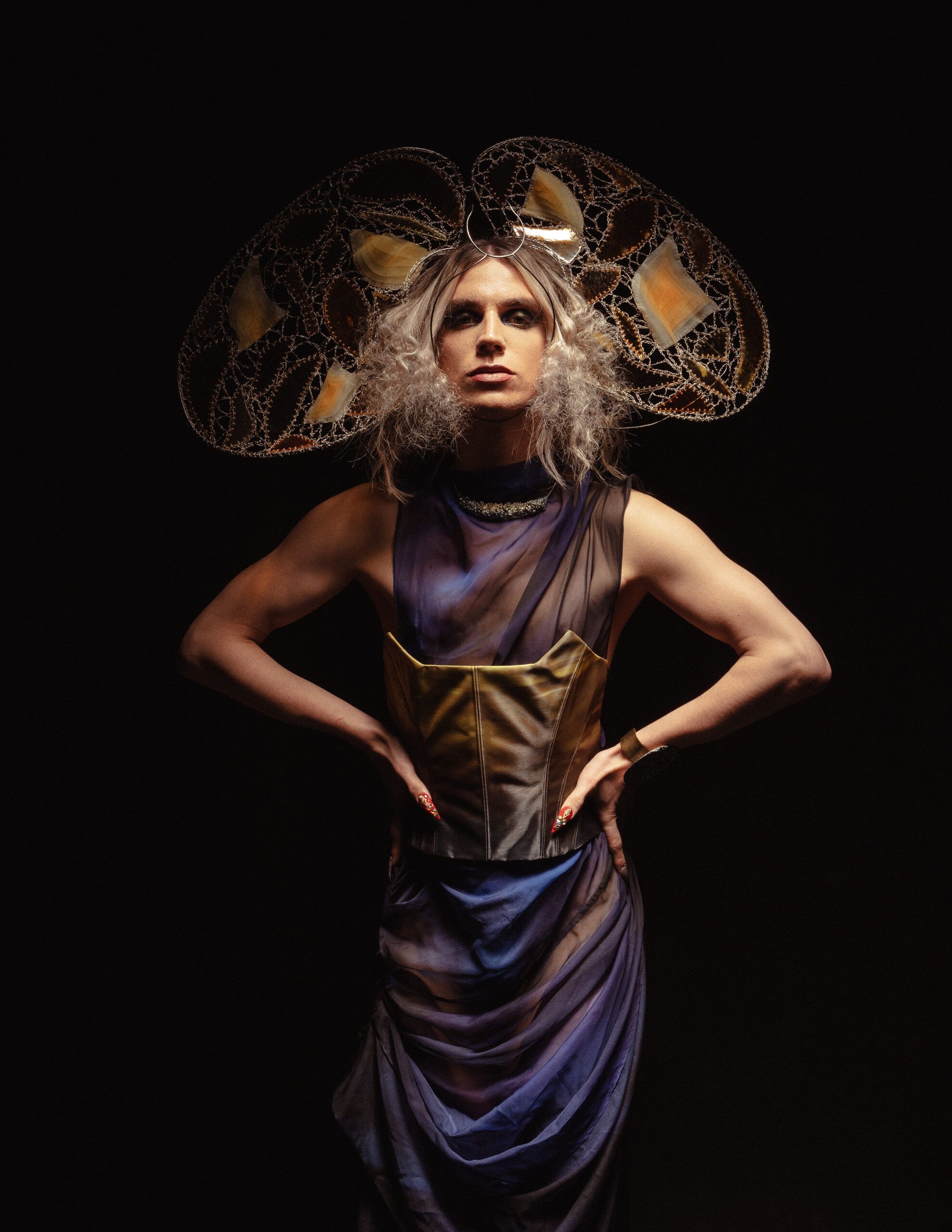 dress, corset, coat Isabella Smith headspace headdress Johannes Warnke blue planet bangle and green & blue choker Sara Chyan Jewellery all rings Jean London

Notwithstanding, in this case, it is not a sin and we should just believe in God. This shows that even though Léo Ristorto is not straight and their sexuality is sometimes considered to be a crime, they still believe in a form of god. — Additionally, "Whether you're broke or evergreen, you're black, white, beige, Chola descent, you're Lebanese, you're Orient… Rejoice and love yourself today" shows that everyone is equal and beautiful in their own way.
It is not a crime to love someone of your own gender because, at the end of the day, love is love, it does not know any gender, race, religion or age because underneath we are all the same and belong to the same roots. "I'm beautiful in my way. 'Cause God makes no mistakes", delivers the message that everyone should be proud of who they are. In some people's eyes, we are not perfect but being confident and saying that we are beautiful in our own ways shows that we are proud of ourselves, and we all should learn from this example and not let other people determine how much pride we have in ourselves.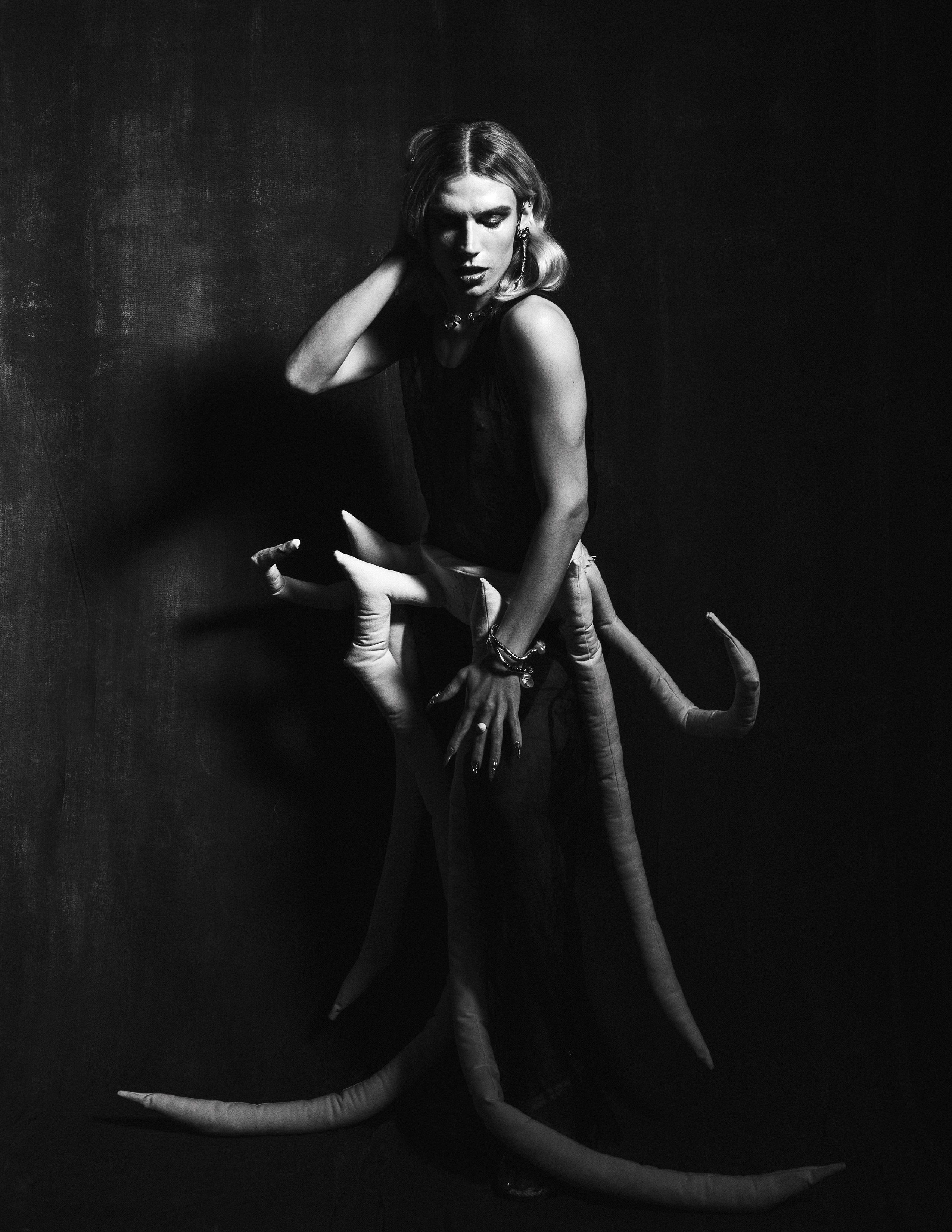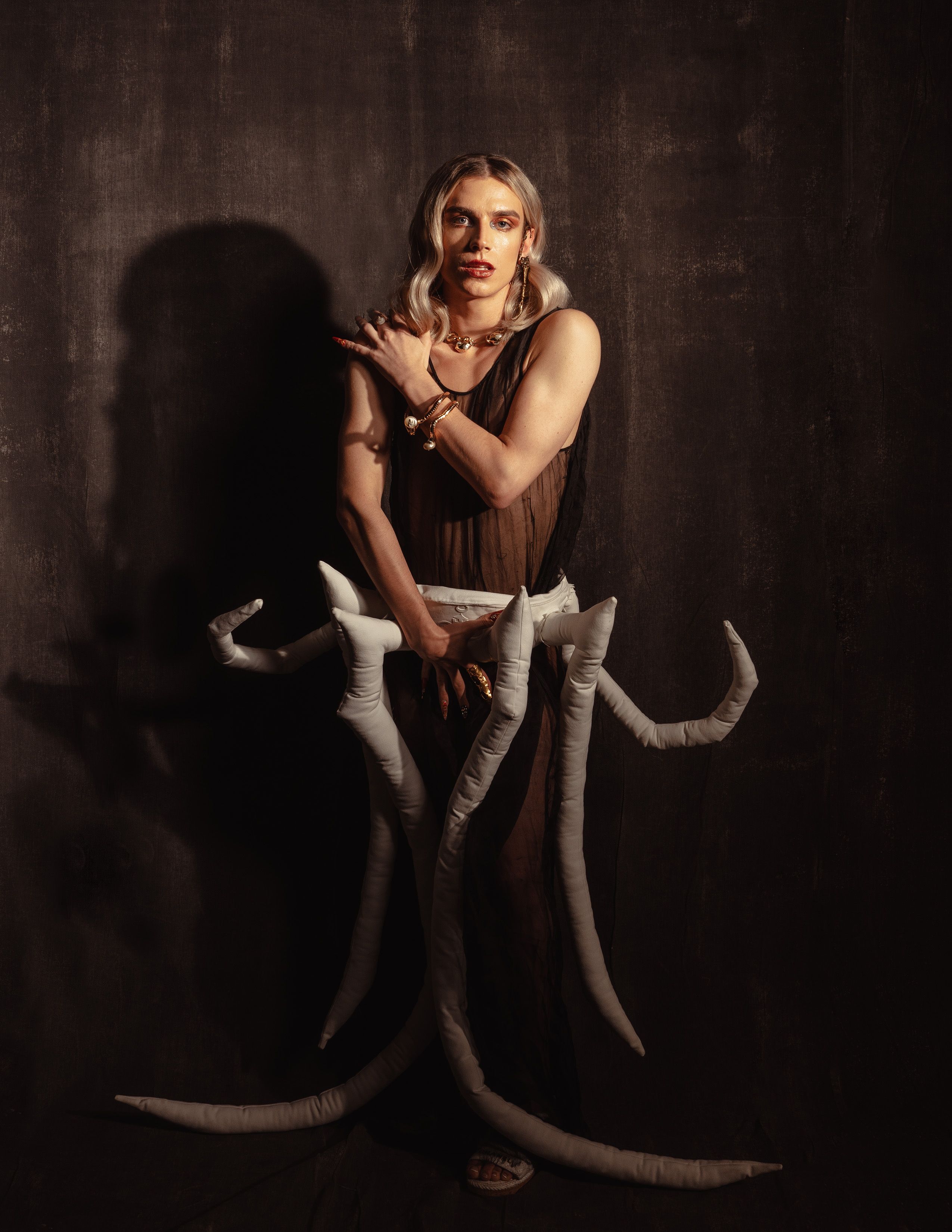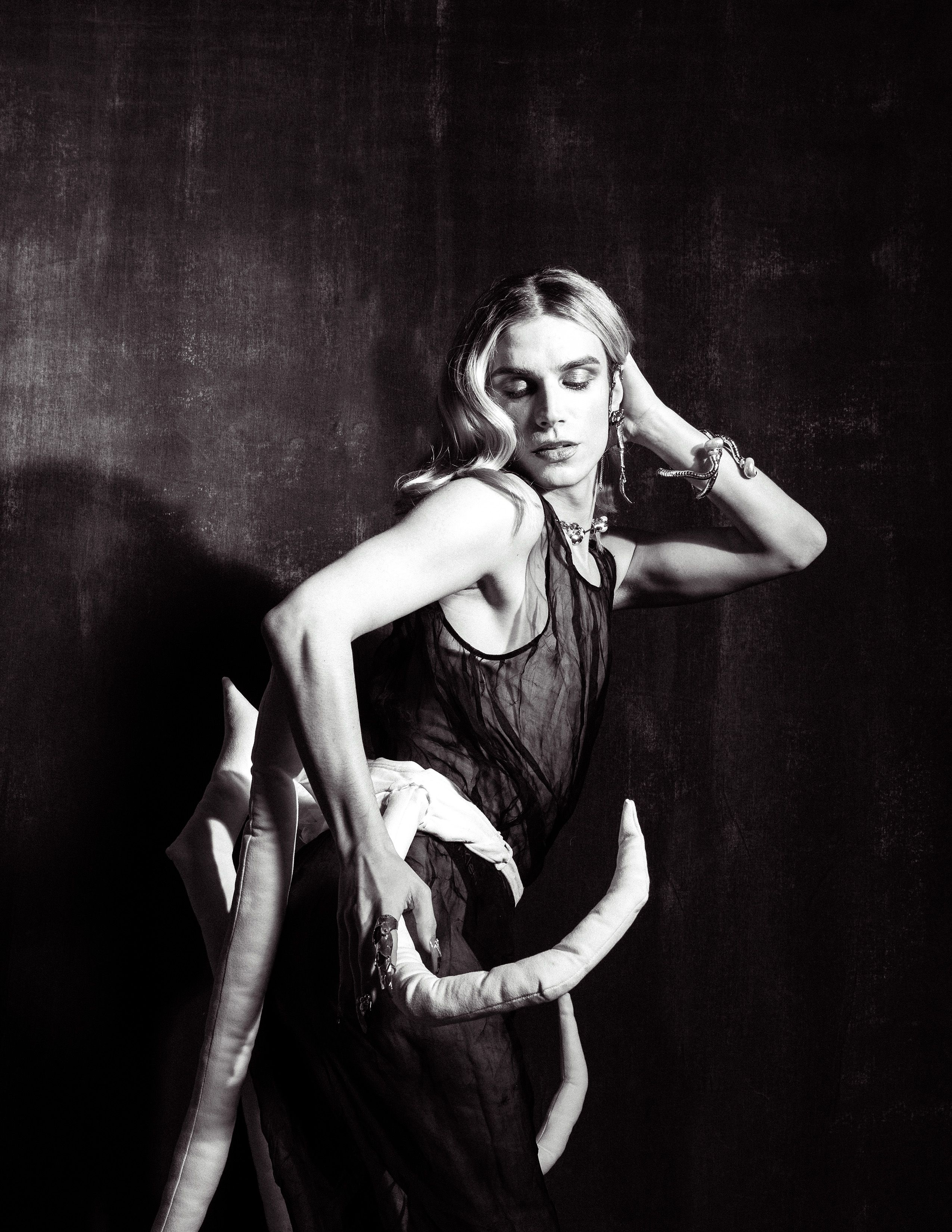 sheer long maxi dress Junli belt Rebekah McArthur rope sandals Chanel clip-on earring and ear cuff Jenn Lee coral chunky chain necklace and wavy50 bangle Carolina Wong deckard finger piece Lage Studio shell ring Grzegorz Syperek
Overall, the tribute behind this "Born This Way" editorial portrays the messages of being yourself, everyone is wonderful in their own way and lastly be proud of who you are. Léo Ristorto delivers magnificently this message through their inspiring poses and ethereal looks concocted by the phenomenal Florentyna Syperek, as well as through the theme of love and equality defined by the remarkably brilliant Sylwia Gniazdowska whom portrays their message using different techniques.
In regards to the astonishing makeup realised by the gifted Shivika Tiwari, these include an allusion, repetition, and an anecdote. This editorial is a powerful essence that people will remember for its inspiring message. We chose to use music and fashion as the media in which to express the social issue that is accepting others for whom they are. — Consequently, Léo Ristorto has been judged by the public for many years because of their unique sense of style and music, therefore they were ideal for this tribute.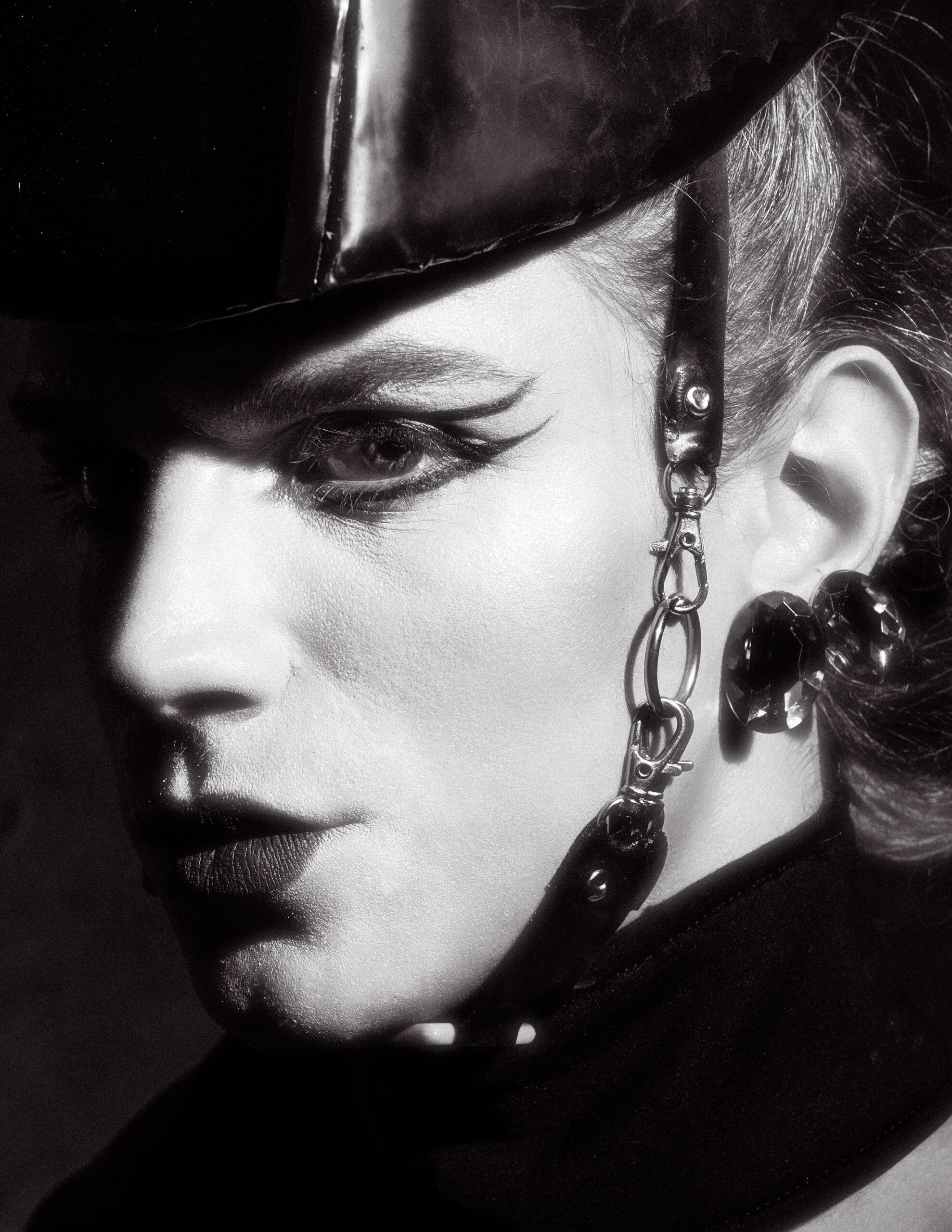 top, corset, skirt Katie Forsyth akuta hat Dead Lotus Couture
Team Credits
Art Director and Photography Sylwia Gniazdowska
Model and Writer Léo Ristorto
Gaffer Sebastian Hinds
Videography Aurelia Bergs
Styling Florentyna Syperek
Styling Assistant Shria Jindal and Medhawi Limbu
Makeup Shivika Tiwari
Hair Stylist Nilmi Senaratna
Backstage Photography Adam Pietraszewski