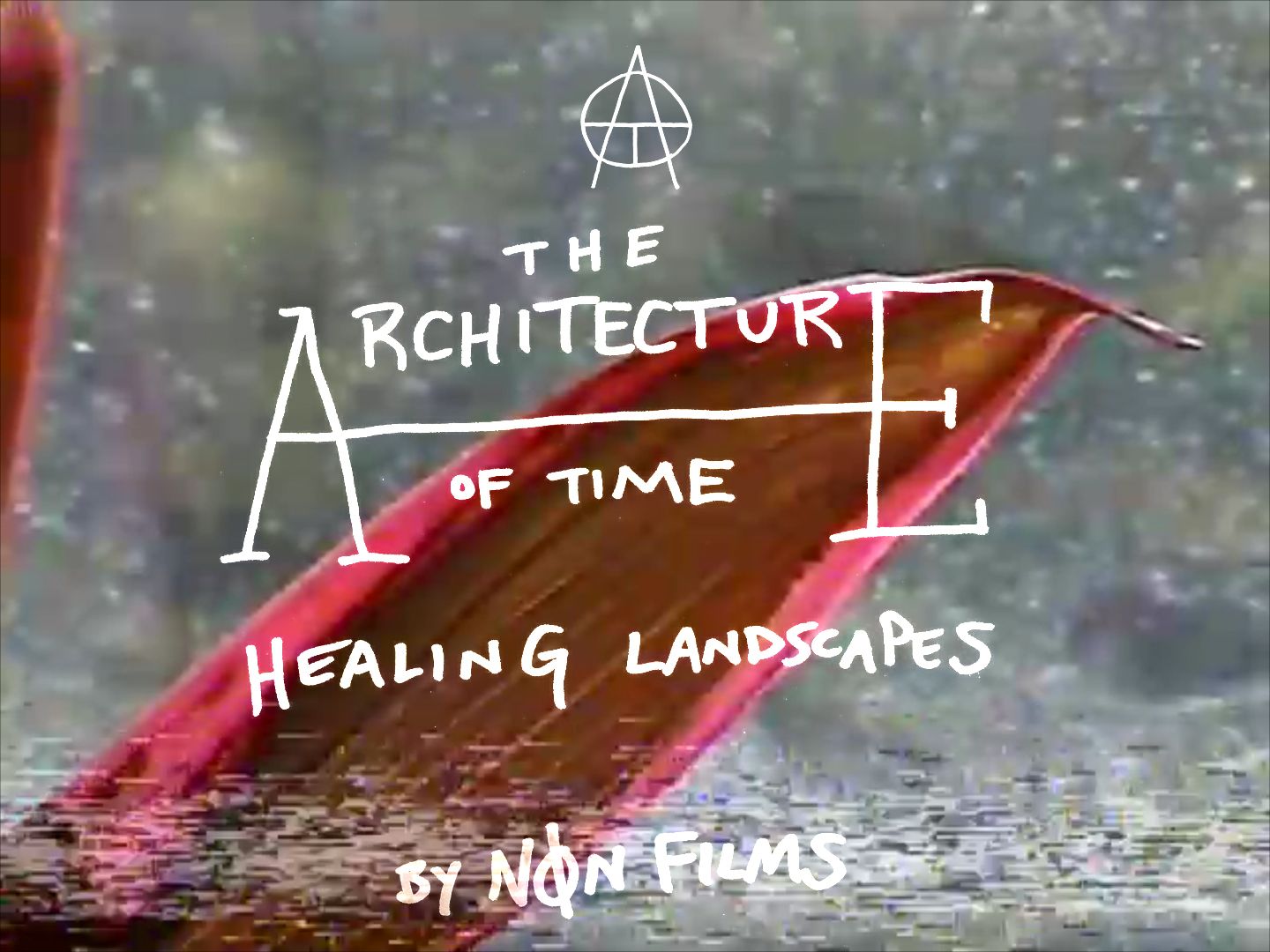 Brian Ratigan – Non Films
When Covid appeared in New York in early March 2020, it didn't take long for New Yorkers to understand it was no ordinary flu. Within a matter of days from the first reported cases, the number of infections began to increase exponentially – and by the end of the month, the death toll had topped 2,500.
As the virus rapidly spread across the five boroughs leading to what is now acknowledged as the worst mass fatality event in the City's modern history, a series of unprecedented measures were implemented in order to contain the outbreak.
Quarantines, lockdowns and social-distancing policies became the new normal, and while many citizens pulled away from social contact to hunker indoors, a restless, ominous stillness fell over the ever-bustling New York.
Except for the relentless blare of sirens, the streets became oddly quiet, and the everyday urban spaces New Yorkers had ceased to inhabit took on an unusually alien feel. Months would pass before life returned to pre-Covid normal.
When restrictions finally eased, Brian Ratigan, a Brooklyn-based award-winning animator and director – and the founder of Non Films – "a label for ephemeral animation and experimental cinema routinely screening new work at festivals worldwide" – decided it was time to hit the streets (and, in fact, the parks, which undeniably play a vital role in the social life of the City) and document New York's emergence from lockdown.
Armed with an old Sony Hi-8 camcorder, Ratigan quickly shrugged off the torpor brought on by the pandemic to begin filming The Architecture of Time: Healing Landscapes. Consisting of twelve self-contained chapters, The Architecture of Time is a heartfelt, intimate account of New York as it recovers from the impact of Coronavirus – and an ode to the sheer, indomitable resilience of the City and its people.
Shot between Spring 2020 and Winter 2021, The Architecture of Time was presented during Ratigan's month long residency with Lateral Geographies – the online artist in residence programme curated by 1883 Arts Editor.
We met Brian Ratigan to discuss his residency and ask about his upcoming projects.
Hello Brian, thank you for finding time for 1883.
First things first: what sparked your interest in filmmaking?
Thank you for having me. Cinema was my window to the world as a kid growing up in the rural American South, and it seemed like almost every creative person I looked up to was involved in filmmaking at some point in their life.
I tried my hand at writing, painting, and music, but I always gravitated to film as a way to combine all of these. I would watch the end credits of every film thinking "there has to be a way for me to contribute to this in some way." This feeling never went away, and I still find the world of cinema to be continuously exciting.
And what drew you to experimental storytelling?
Narrative filmmaking was the foundation of my understanding of story and structure, but I really became more inspired by the mood and texture in cinema, and those seemed to be the facets that stuck with me long after leaving the theatre.
The abstract provides a realm for ideas to breathe, and is not necessarily confined by the "black box or the white cube." It exists outside of the natural realm, and since you can create your own reality in cinema, why would you want to strive for realism? My favourite directors seemed to do this effortlessly.
Who were your favourite filmmakers growing up? Who did you look up to for inspiration?
I was raised by Saturday morning cartoons and local radio. Most great films took forever to finally get a release where I grew up (if at all), so it was a constant struggle to find things that truly spoke to me. I was very lucky to have the Sidewalk Film Festival as a turning point to new cinema, but I was hooked once I found the work of Jonas Mekas, Jan Svankamjer, Maya Deren, and Luis Buñuel, who continue to be my favorite directors.
Other sources of continued inspiration are Lotte Reiniger, Marcel Duchamp, Busby Berkeley, Edward Gorey, Jean-Luc Godard, Yuri Norstein, David Lynch, Yorgos Lanthimos, Jean-Michel Basquiat, and too many others to name. Sometimes I just need to look at the title sequence to get inspired.
And today, who are you most inspired by?
Inspiration comes from the most unlikely of places. I am very inspired by my friends who create and cultivate original works of art, and I cannot express this enough: collaborative art can be the most rewarding if those close to you inspire you the most. Live an actual life. Don't follow trends and keep an ear to the ground, looking forward with a solid foundation of what's come before. Listen to a lot of music, read constantly, and take recommendations seriously. Stick to your vision. I like to tune in to hear David Lynch's daily weather report, and try to listen to at least one album per day. Also, the library is FREE, so take advantage of that unlimited resource.
How did Non Films come to be?
To this day, I want to create work with my friends, and to create an umbrella label that combines my artistic output with all of these collaborative productions.
Coming up with the name was the most difficult part. Since my work has been so varied (installations, video works, 16mm projections for visual musical accompaniment, etc) and not always traditionally narrative, I fixated on the idea of non-narrative or a work outside of the normal realm, thus "Non Films." Now it can be whatever I choose.
Tell us about The Architecture of Time, your project for Lateral Geographies.
I've lived near Prospect Park and have visited on an almost daily basis for many years. During the initial lockdown in NY, it was the only open space to meet with friends and sometimes the only way to socialise. I was surprised at just how empty it was in the Spring of 2020.
Over time, once the situation in NY became a bit more under control, I noticed how this space that most seemed to take for granted had opened up to become a "healing landscape" for some people. Bars, venues, and clubs were closed, so we congregated in the park. Live music was completely shut down, so the buskers and bands came to the park.
I have an old Hi-8 camera that belonged to my father and thought this may be the right tool to document what was happening. I just began shooting daily and the result is what you see in this residency: numerous sequences of the world slowly coming back to life.
Lateral Geographies was born during the first wave of the Covid pandemic when social distancing policies were forcing a rethinking of the role of digital technologies in the art industry.
What is your take on the future of the creative sector in relation to the so-called digital revolution?
There has never been a concrete roadmap to creation. These past few years have made life much more complicated, but also illuminated the people and things that are the most important to each of us. Digital equipment has streamlined the filmmaking process in many ways, but I think most importantly it's broken down the expensive, gatekeeping means of production by allowing artists to work much cheaper.
You still need a solid foundation for your idea, because the newer axiom of "just shoot it with your phone" is as useless as "just grab a camera." The access to production is much greater now, and that isn't a bad thing, but the idea has to speak strongly enough on its own. Galleries and art spaces have definitely benefited from digital projection.
What other projects have you been working on lately?
Non Films has a few projects in the works, one being part of an exquisite corpse series of collaborative short films with writers and musicians. I have been slowly writing my first feature film and am also working on an animated adaptation that, and this will come as no surprise, is taking forever.
And finally, what have you got lined up for 2022?
I am always thinking about the best way to collaborate with friends to create new work. You can also find me in Prospect Park.
The Architecture of Time is on display on Lateral Geographies.
Words and interview by Jacopo Nuvolari