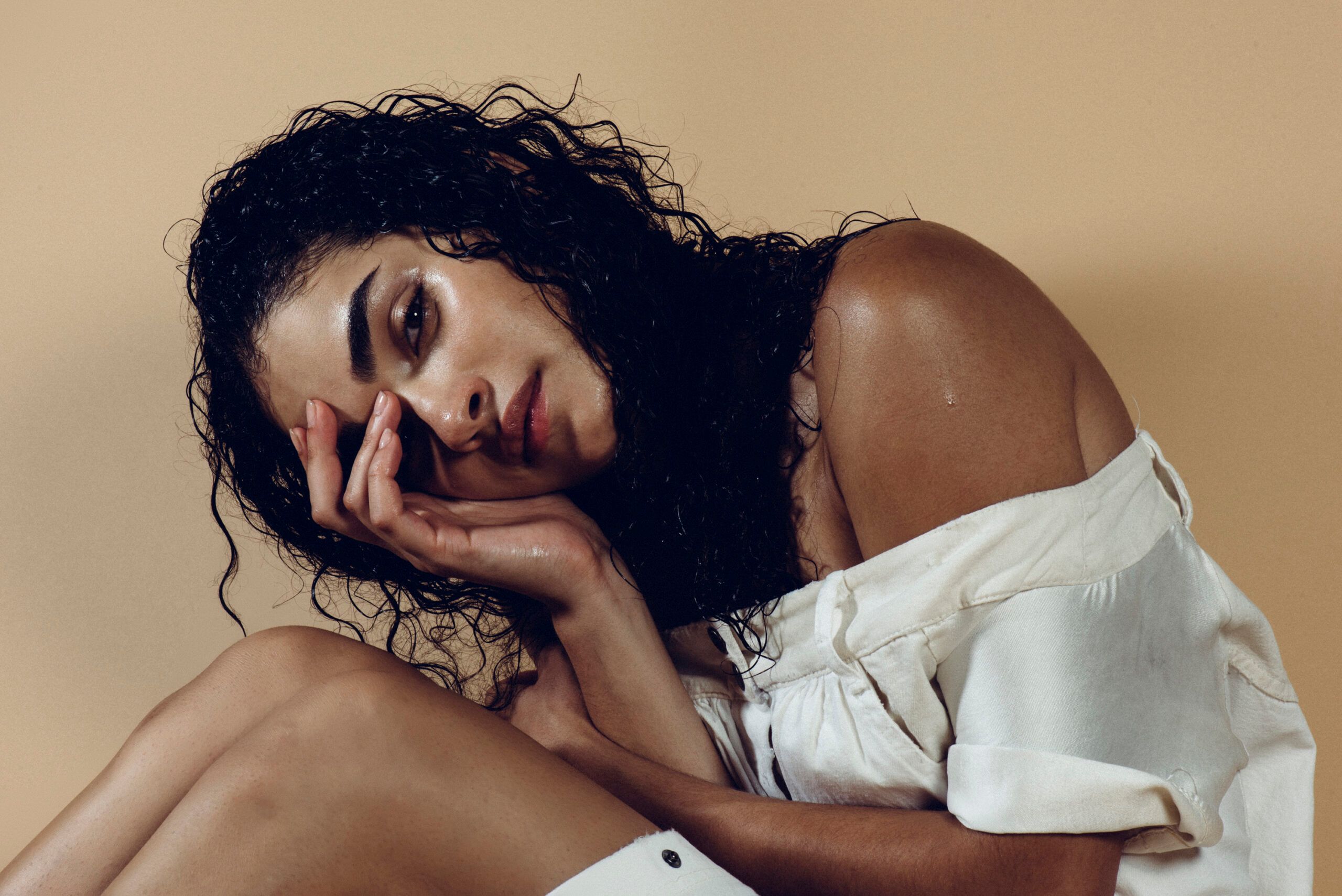 Brittany O'Grady
The tender-hearted series Little Voice on Apple TV+ takes a precariously close look into the life of Brittany O'Grady's character Bess King, a 20-something shy musician making her way in New York City.
The show itself is a compelling watch that strikes a chord, especially within these uproariously odd times. Creator Jessie Nelson worked with executive producers Sara Bareilles and J.J. Abrams while Bareilles also served as the main songwriter for the series. Her catchy, melodic lyrics ring as strong as ever and for long-time fans, this show and its premise ring true in the most heartwarming and authentic of ways.
We had the chance to chat with the multi-talented O'Grady and learned a bit more about her inspiration for Bess, the vulnerable nature of trying and persevering through nerves, and what it's like to work with such a dedicated cast and crew.
What attracted you to this role on Little Voice in the first place?
So, I was attracted to the role just by seeing like the first two sides that were sent to me; I got the audition in my email last year. I think the part that really attracted me to this character, Bess, was when she had her catastrophic moment on stage where she just said everything possible that could make an audience cringe. I thought that was really funny because I think she handled her nerves the same way that I do, like saying everything wrong, and maybe a little TMI. And everyone's just kind of looking at you like, 'What are you saying,' or 'Oh, that was awkward.' I've had so many moments like that. So, I think instantly, I was like 'wow, this is an awkward moment that I've had many times and it's written on paper and I completely identify with this.'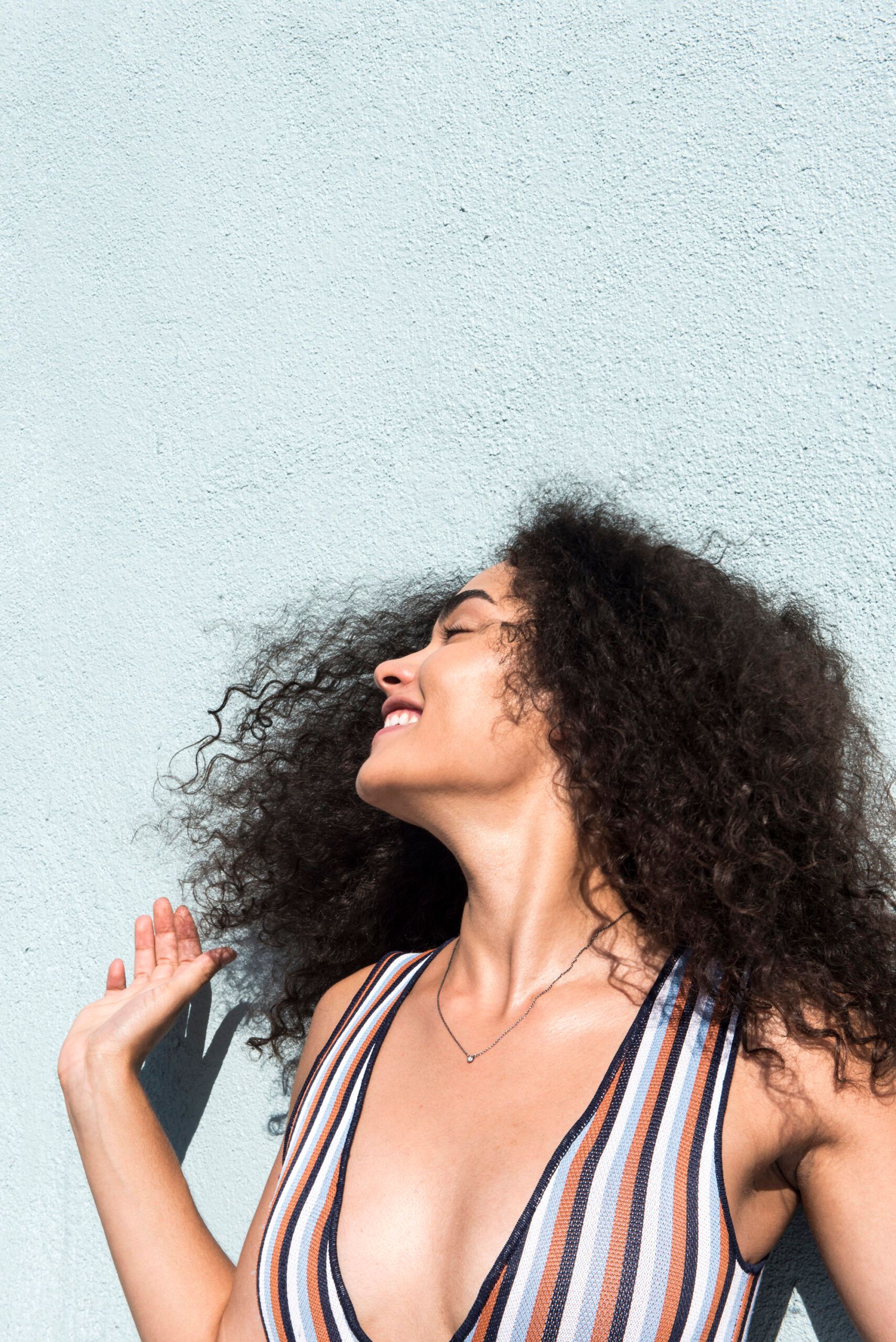 Your character, Bess King, is an aspiring musician — How did you bring your own experience as a musician and actress into the character?
My experience with the music industry, specifically with recording music and music artists all came through television. So, the first time I really had any sort of experience in that arena, like even recording in a music booth, was for this show that I was on previously on Fox called Star and so I think that for me when I was on Star, a lot of my music experience was through musical theater. So, going into a scenario where I'd sing R&B and pop and kind of engage as a pop artist on Star, it was kind of a challenge for me and something that really helped me grow. I think I had a lot of stumbling blocks along the way and really dealt with a lot of insecurity as well; I've experienced a lot of people that didn't really believe in my ability as a singer when I was on that show, and so when moving forward to Little Voice, it's a little bit different because with Sara Bareilles, with her type of music, it was a little bit more in my wheelhouse and so, I think that it was I understood channeling the idea of not really believing in yourself musically. But I think it was just more of an internal growing pain kind of instance.
You're also a wonderfully talented singer, what's it like being able to combine your two passions into one project?
I was so excited to be able to do both and I never expected to have kind of a theme going in my life where I would be playing music artists all the time. So, I feel like it was kind of a sign from the universe or just kind of serendipitous where it's like 'look, you can use your musical talents as well.' I really wanted to focus mostly on acting, but music and singing were something that I always felt was a way of expressing myself and expressing a story and I just loved music in general and grew up around it, so this has been a really amazing opportunity. I'm so grateful to be able to use my abilities as someone that loves to sing, and I think the coolest part honestly about this job was I really got to grow with an amazing artist.
You already have an impressive résumé and have been acting for a while, but how has this show impacted your career?
I'm so excited about this show, particularly because I think that this is a character that's kind of the closest to myself that I've played. I think Bess and I, I don't think that we're the same person; the stakes in our lives are very different like our scenarios are very different but, I think there is a lot of myself that I put into the character.
Career-wise, I think for me, it's nice to have people who are in the business see a little bit of myself more in a character because I know sometimes the characters that I play are drastically different from who I am. I've been told, like, 'Oh, well, they think you're like your character.' The last show I was on, Star, one of the gentlemen who was supposed to do my hair, he saw the pilot and he was really scared of me at first because he thought I was like my character, and I was like, 'Oh, no,' as I didn't expect that. It's just interesting. I think now it's a new steppingstone or new chapter where people are going to see a little bit more of me in my character rather than playing a character that's so drastically different. So, I'm excited to see how the doors will open.
Your character, Bess, is headstrong but reluctant, how do you go about preparing to inhibit her mindset and her world in Little Voice? Was it like something that you consciously had to work at, or did it come from a natural discussion of 'here's where we want the character to go?'
Jessie Nelson and I, I would say we were always on the same page. It's so interesting, we have the same birthday. We're both Geminis, both born June 2nd and we like the same things. It was just weirdly cosmic, like serendipitous.
I think I found almost like my soul twin in making art with [Jessie Nelson] and being able to do it the way that we do. So, when creating Bess, she was just very clear of the stakes, and I think that was something that really helped me create her emotional responses and I think our emotional responses are like how we kind of shape who we are as people. Jessie made it very clear for me, like what things made Bess. Like somebody bullying her brother and the fact that her brother is on the spectrum, so she has to be his advocate and make sure that he's not going to get hurt, and so how is that going to impact her in her life? Or, her father's someone that maybe doesn't really tell the truth all the time, but he's a really talented artist and her family's not really stable, so I think that I had to take on the backstory to create the habits of who this character was and how she responds to things.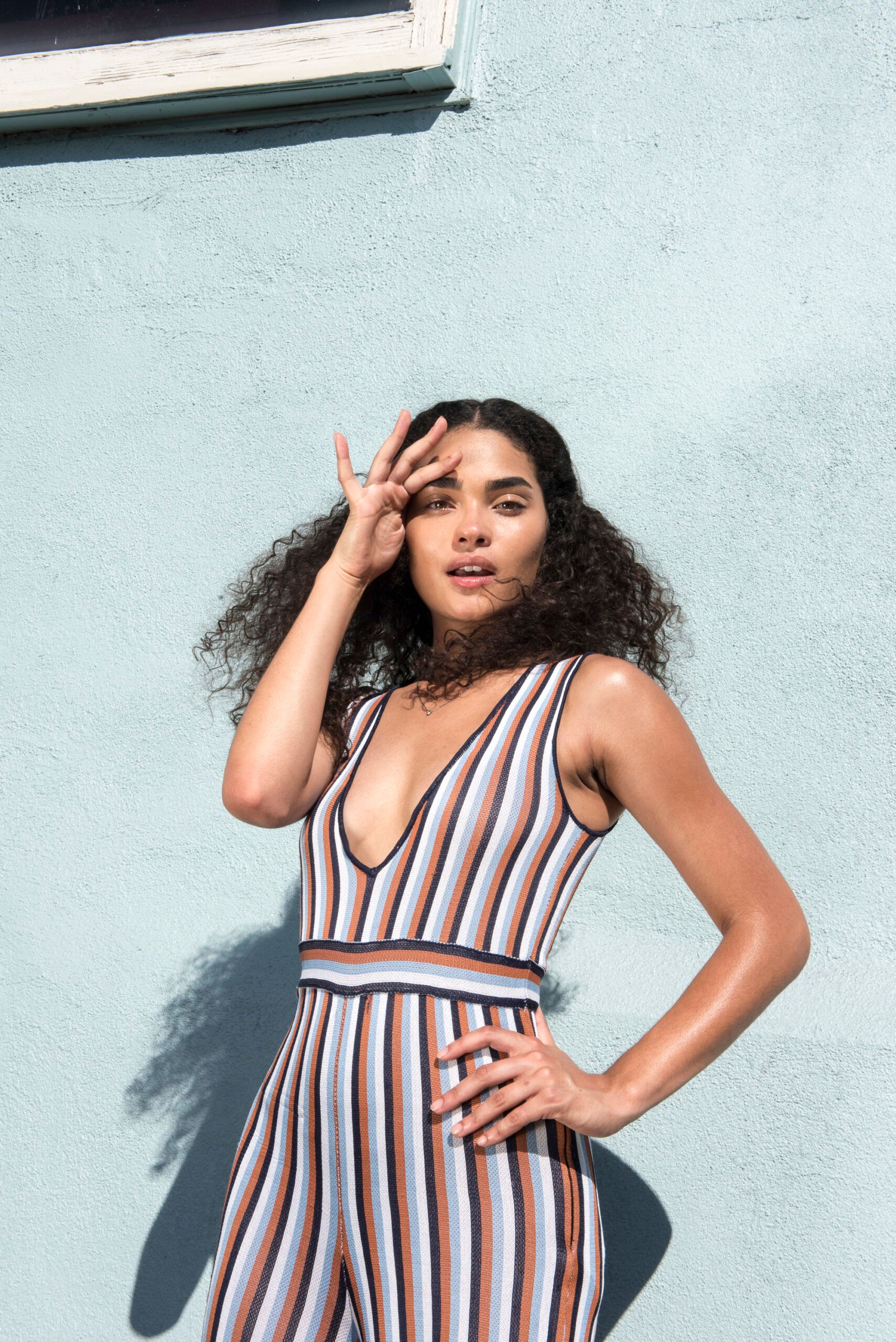 What message do you hope to convey with this role and the show in general?
I really hope that the audience finds a little bit of themselves in the character. I know that when I played Bess, I think I felt comforted by her emotional vulnerability and found a little bit of myself in her, so I felt I wasn't alone or less ashamed with, you know, the feelings of rejection, the feelings of not feeling good enough, or having embarrassing moments, or falling in love with someone that's not available, or having family issues. I think that the story and the show give permission to a lot of people to be authentic with who they are in ways that maybe we kind of gloss over.
We don't realize how the little things in our lives really do affect us, like everyday things, like having a bunch of jobs or feeling like you're the one who has to take care of your family or feeling like you're overwhelmed. Even being in love with someone that's unavailable is something that can be emotionally taxing on a person.
I think the things that maybe we all in our lives downplay or think are not important, or think don't affect us actually do. I hope that people give themselves grace and feel less alone and feel like they can be human. I think that's what I felt creating the character and so I hope people feel that way watching the story.
The music obviously plays a big role in the show. What was it like getting to sing powerful words in the intro song, and what was it like getting to work with the co-writers and Sara Bareilles on the songs themselves?
The one major thing that I learned from Sara, recording in the booth with her, was how impactful her lyrics were and how much they meant to her. That was something that really opened my eyes and made it very clear to me how much Sara's words and her musicality on top of it create a sense of warmth and comfort to so many people around the world that listen to her music. So, being able to have the opportunity to sing her lyrics and sing her songs, I felt a lot of responsibility for sure and then I also felt really grateful that I was able to have that opportunity. I know that when I first heard 'Little Voice', the song, I had to sing it for the callback and immediately it was the first time I think I really stepped into really resonating with the lyrics that she wrote because I had to sing it.
How has it been bonding with your castmates? What's a behind the scenes moment that stands out to you?
Our cast on this show is so lovely. I can literally go on and on about all the times that we spent together and have laughed and everybody's really down to earth and just really excited to work. A lot of us come from a musical theater background, so I think we all bonded over that, and then we just bonded over being actors and bonded over just being on a show together and getting to know one another. I had so many great moments with the cast.
We really do have a lot of fun. I can't even really pinpoint like a specific moment at this point, but we have a really, really, really good cast. We have a very sweet cast, and everybody's meant to be there for a reason. I'm so lucky to have a chance to work with them and I'm excited to see what comes next because everyone's so talented. A lot of our actors on the show are musicians and record music outside of work. I know Shalini [Bathina] is a dancer. Sean [Teale] is like an incredible actor and is doing multiple projects, so everybody's really great.
What can we expect from the next episodes of Little Voice?
A sense of rebirth. After Bess has hit rock bottom, there's a glimmer of hope for her, and personal empowerment that's really meaningful. Across the board, whether it comes to her romantic life, her family life, and also for her [musically]… finding the courage to express that. I think there's a small victory that's actually a really, really big victory. There's gonna be some deep, internal victories for Bess that hopefully will manifest externally.
Team Credits
interview by Amanda Edelman
photography Lindsey Byrnes
styling Chris Horan @ The Wall Group
hair Castillo @ Opus Beauty
makeup Elie Maalouf


Watch Little Voice Fridays on Apple TV+!
Listen to music from Little Voice below!