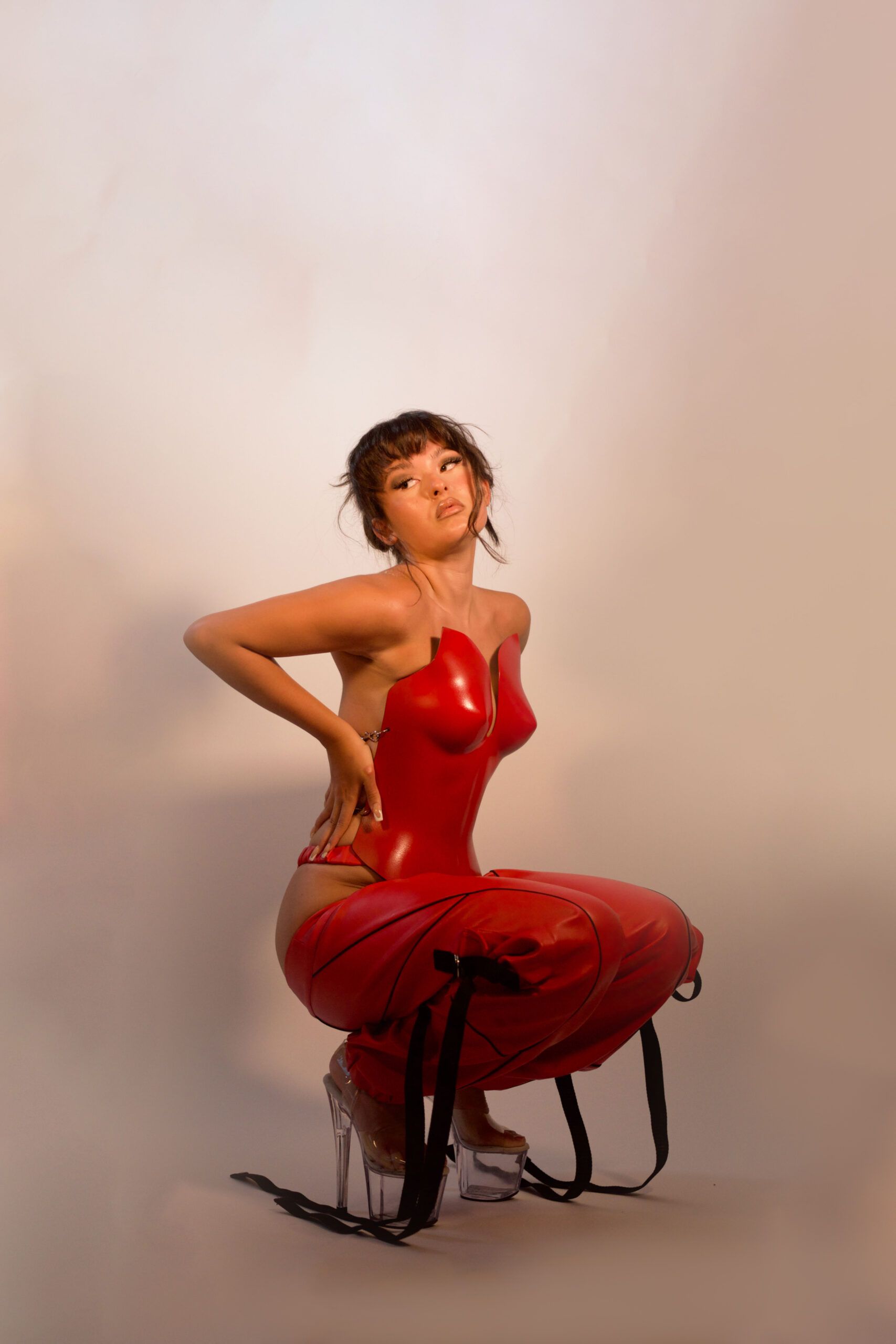 Cecilia Gault – As Long As It's You – Premiere
No other artist crafts evocative pop songs like Cecilia Gault & her latest release "As Long As It's You" exemplifies that.
Pulling from her upbringing as an American-Japanese-Irish artist as major influences, it's clear that nobody is doing pop music like 21-year-old Cecilia Gault. With her signature raspy vocals and ability to blend extreme pop sonics with touching, intimate, and vulnerable lyrics, Gault is a rising artist to watch. Her latest release, "As Long As It's You," is the follow-up track to her pop hit "Nothing" and is premiering today on 1883 Magazine.
The pounding, passionate pop track is as addictive and infectious as the person she's singing about & ahead of the release 1883 spoke with Cecilia and asked her about it, her artistry, and her heritage.
Hi Cecilia! Can you introduce yourself to 1883 Magazine readers?
Hi! I'm Cecilia! I'm an artist based and born & raised in lower manhattan! Manhattan is a peculiar place to grow up I think. It's the center of everything: art, culture, and finance… pretty much everything you can think of starts right here, except farming.  I grew up surrounded by overwhelming excitement and creativity. The energy of the city gave me so much influence in a very deep level of forming my resilience.
What was the moment when you decided to pursue music as a career?
I've been singing since I was 7, but I started taking it really seriously when I started songwriting! I realized that creating music was my biggest passion.
What's the inspiration behind "As Long As It's You"?
I originally thought about writing a song with the Romeo & Juliet sentiment of loving someone so much, you'd die for them. I thought it would be funny to say ridiculous proclamations of love to someone. 
Was there anything you found difficult or interesting when creating this song?
The song was super fun to write because we were cracking jokes the whole time Richard Orofino and I were writing it. The concept was already humorous so we just ran with it and didn't take it too seriously, which made the whole thing super enjoyable.
You released your debut single back in 2018 — how would you say you've grown as an artist in that time?
I think I've grown exponentially! I think I've found my brand and style!
Obviously, quarantine was a period of downtime — what was it like for you? Did you find it a time to be creative or was it difficult?
It was a super creative time for me! I spent a lot of time reflecting, writing, and working on being self-sufficient in making music.
You had two big singles — one with Kaskade and another with Audien. What was it like working with these artists and what did you learn about yourself when working with them?
I gained a lot of knowledge of everything that happens behind the scenes of big artists. It was super cool to have my voice heard by a bigger audience!
What are some other artists you're interested in working with? 
I really want to work with more Japanese artists like Rina Sawayama, Joji, and Kyary Pamyu Pamyu!
You have ties to America, Ireland, and Japan — how have those influences inspired you and your music?
I grew up speaking in Japanese to my mom, and in English to my dad. It is very natural for me to mix the two languages together, that's how I grew up. Not only linguistically, but I lived and breathed in both Irish American and Japanese cultures. I spent most of my summers in Japan throughout grade school. My dad has very strong ties with Irish heritage and keeps close relationships with his relatives in Ireland. 
This is your second single of 2021 — can we anticipate more music on the way?
I hope to release a ton more this year, along with several music videos!! Keep an eye out! 🙂
As Long As It's You is out now.