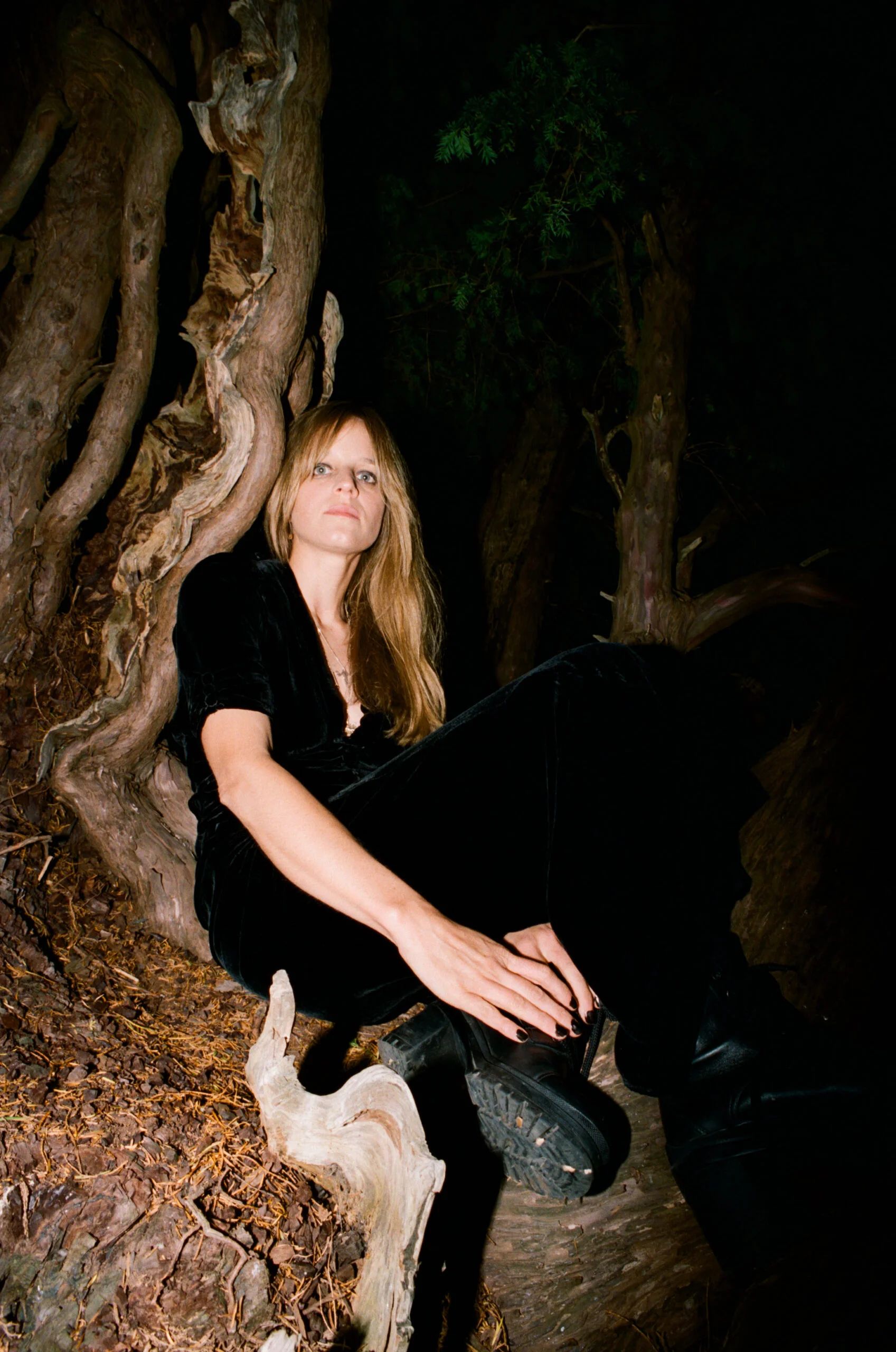 Charlotte Colbert
1883 meets artist and film director Charlotte Colbert to discuss her art practice and find out more about her new movie featuring Alice Krige, Malcolm McDowell and Rupert Everett.
A Franco-British multimedia artist whose work straddles film, photography, ceramic and sculpture, Charlotte Colbert likes to conflate reality and fiction. With a background in philosophy and an interest for language, psychoanalysis, and the socio-political constructions of gender and identity, Mrs Colbert blends the surreal and the fictitious with the realness of her documentary creative process that seeks to reveal the truth and the most intimate emotions that lie beneath the surface.
Two of her most iconic works, Benefit Supervisor Sleeping (2017) and Mastectomy Mammeria (2019), are currently featured in the online exhibition Her Dark Materials. Curated by Philippa Adams, the show brings together an international group of women artists to investigate the psychological, political and cultural issues voiced by women at a time of great uncertainty, change and hope.
With its imposing steel structure comprising eleven TV screens, Benefit Supervisor Sleeping is a gigantic digital moving image portrait of Sue Tilley aka "Big Sue", a British writer and model who was made immortal by Lucian Freud. A fascinating and timeless homage to a muse who has challenged mainstream beauty standards, Colbert's video sculpture reveals intimate details of Tilley's body, while inviting the viewer to swap roles with the model as she opens her eyes on the audience beyond the fourth wall.
A half body, half vegetable plaster sculpture stretching upwards, Mastectomy Mammeria reflects on the dichotomy of our physical condition. The work celebrates the unique beauty of our flawed body as it lends itself to a double interpretation – with one harkening back to early imaginings of the mother, and the other alluding to post-partum alienation.
Participating in solo and group exhibitions hasn't kept Colbert from filmmaking. Starring Alice Krige (Carnival Row), Kota Eberhardt (X-Men: Dark Phoenix), Malcolm McDowell (A Clockwork Orange), Rupert Everett (The Happy Prince), Jon McCrea (Cruella) and Amy Manson (The Nevers), Charlotte Colbert's debut feature film is currently in the final stages of post-production and is due to be released next year.
Boasting an original score by no other than Black Swan and Requiem For A Dream composer, Clint Mansell, the film is a psychological thriller charting the story of Veronica Ghent (Krige) who, after undergoing a double mastectomy, travels with her nurse, Desi (Eberhardt), to the highlands of Scotland for a period of convalescence. As she begins to confront her past traumas, Veronica develops an unlikely bond with the nurse, while supernatural forces give her the power to enact revenge within her dreams.
1883 Arts Editor caught up with Charlotte Colbert to discuss her work.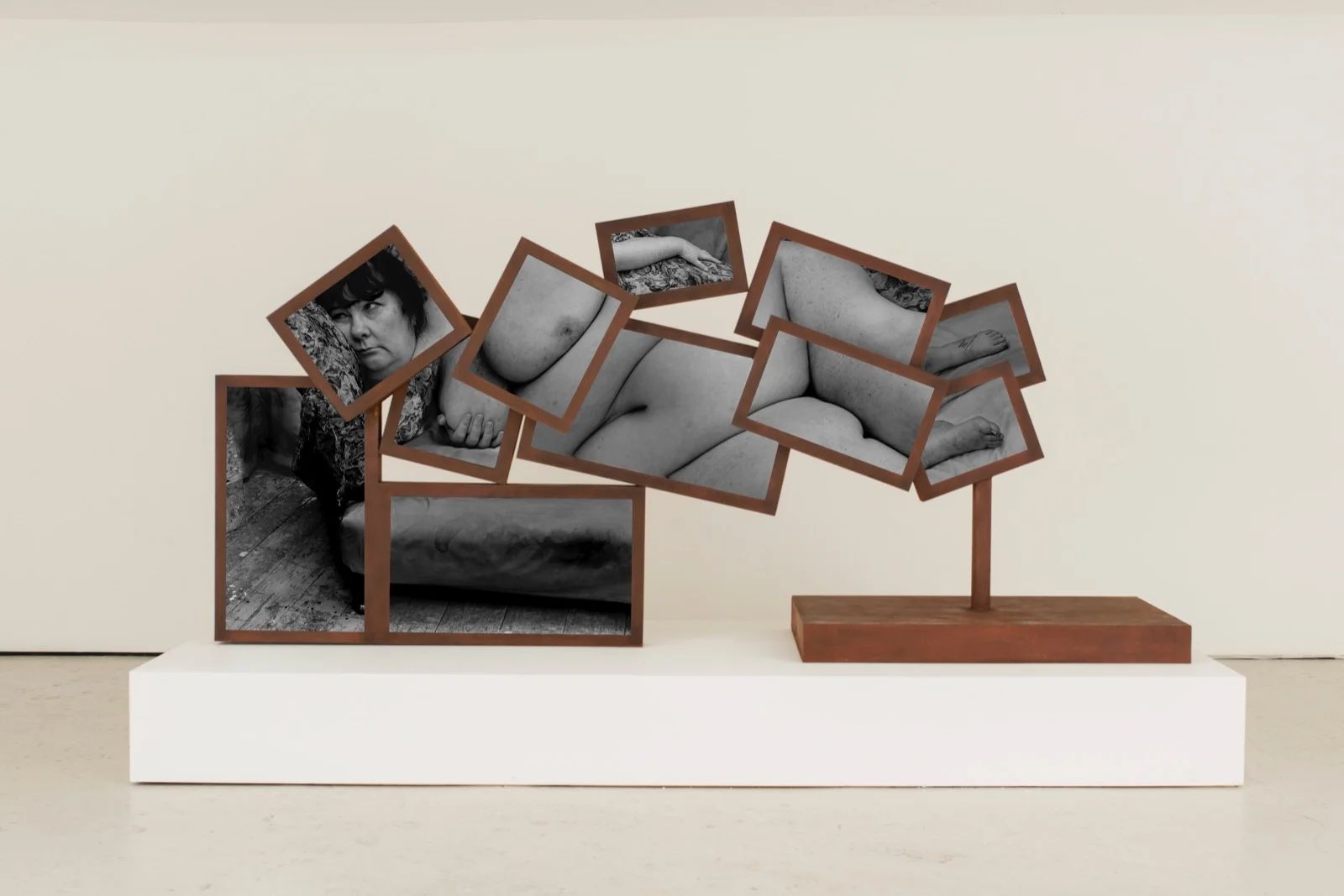 Charlotte Colbert, Benefit Supervisor Sleeping (2017)
Hello Mrs Colbert, thank you for finding time for 1883 Magazine.
Two of your works, Benefit Supervisor Sleeping and Mastectomy Mammeria, have been included in the exhibition Her Dark Materials; can we say they both explore the theme of identity and tap into the dichotomy between how we see ourselves and how others perceive us?
Everyone can see and understand what they want from the work, I love discovering other meanings pieces invoke. Each person brings themselves to a piece, their story, their experience and that is amazing.
Benefit Supervisor sleeping is a video portrait of Sue Tilley, the model who was made famous by Lucian Freud's paintings of the same name. As this reimagining is a moving image work, there is a moment where Sue opens her eyes and looks at us. I liked the idea of turning the tables, subverting the male gaze, making the muse the active viewer assessing and judging us.
The large Mammeria is originally in plaster. It is from a series of the same name which for me, I guess, were born out of the strange feeling of dissociation one has with one's self and body in and after childbirth.
Her Dark Materials is an online show displayed in a virtual environment. The digitisation of the arts sector, with all the consequences this entails, is the topic of the moment. What do you think the impact of the "digital revolution" will be on artists and art institutions?
That is a big question and I'm not sure I'm the most qualified to answer. What I do find fascinating and have explored in previous works, is how digitalisation affects the boundaries of one's body and self. Where do you end and does your phone begin? Are we the cyborgs we thought would come invade us? How does that affect shared experience? Do we all become one in a universal communion of shared meta worlds or are we all trapped in the mirrors of our own bubbles?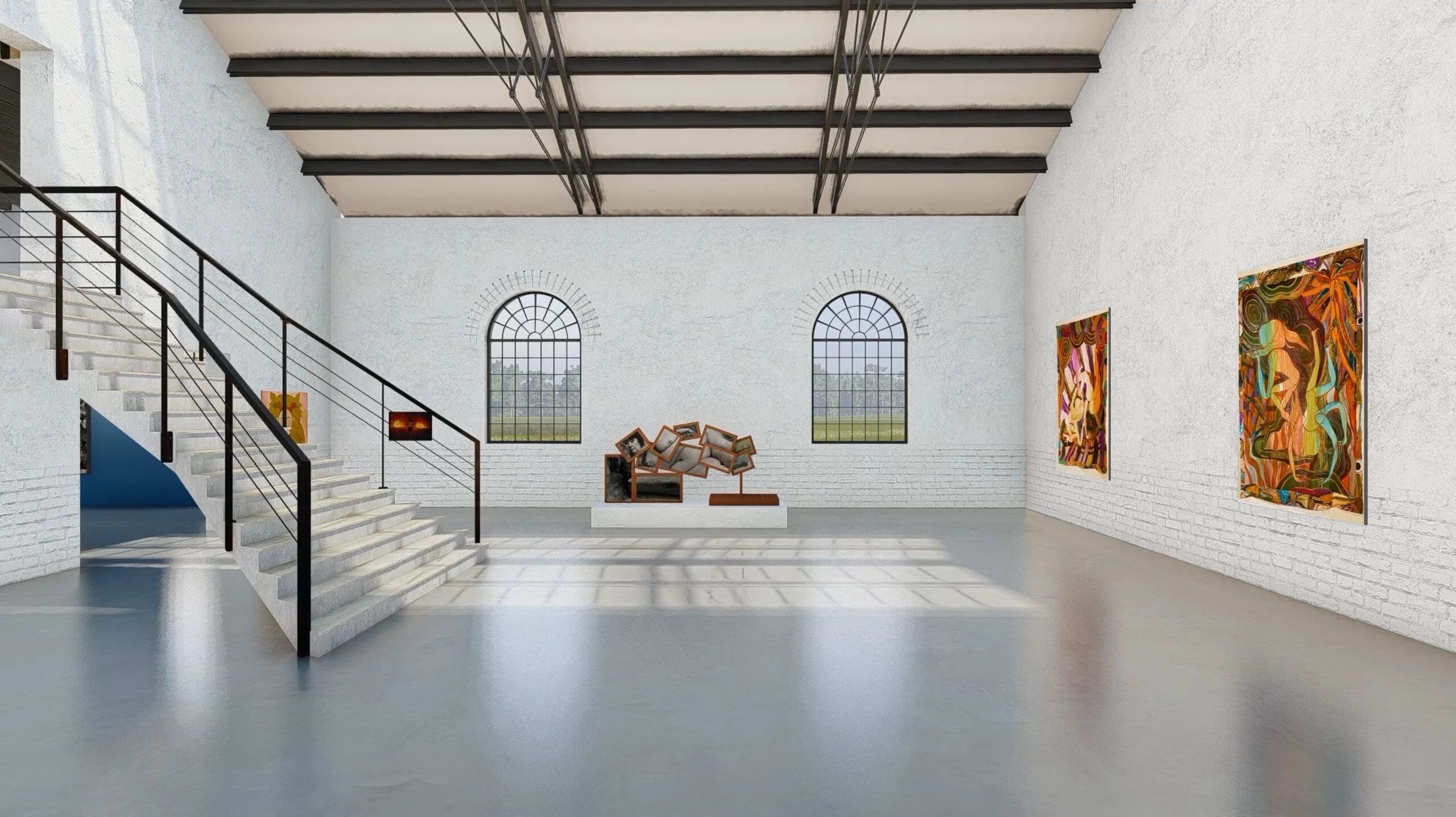 Her Dark Materials
How, in your view, will it change the way we experience art?
I think the developments in the virtual world are probably just another way to view and experience art.
Your art practice encompasses film, photography, ceramics and sculpture. Which medium, if any, do you find you are most drawn to?
Film feels like a group of people coming together to conjure your unconscious and wander in a dream.
Speaking of film, can you tell us a bit about your new movie?
It's a psychological thriller which explores trauma, dreams, revenge, the unconscious, the history of persecuted women. It stars Alice Krige, Kota Eberhart, Malcolm McDowell and Rupert Everett with a score by Clint Mansell.
Do you see filmmaking as an extension of your work as an artist?
Both feel like a way to try and make sense of things.
Finally, what does the future hold in store for you?
I will pull out my tarot deck and get back to you on this one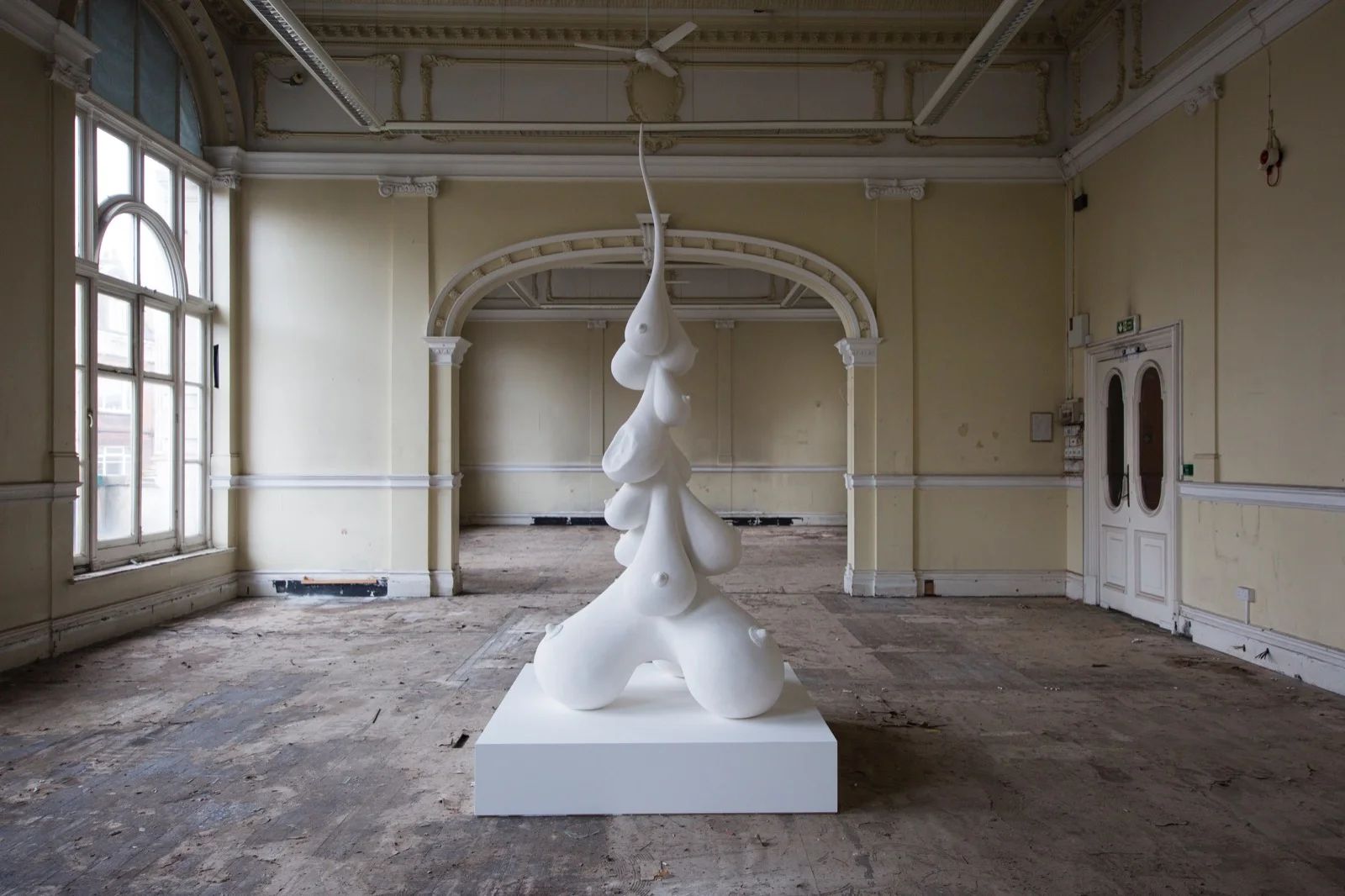 Charlotte Colbert, Mastectomy Mammeria (2019)
Her Dark Materials will be on view until 22 September 2021
www.eyeofthehuntress.com
Charlotte Colbert's debut feature film is expected to be released in 2022
www.charlottecolbert.com
Feature image © Victor Bastidas
Words and interview by Jacopo Nuvolari