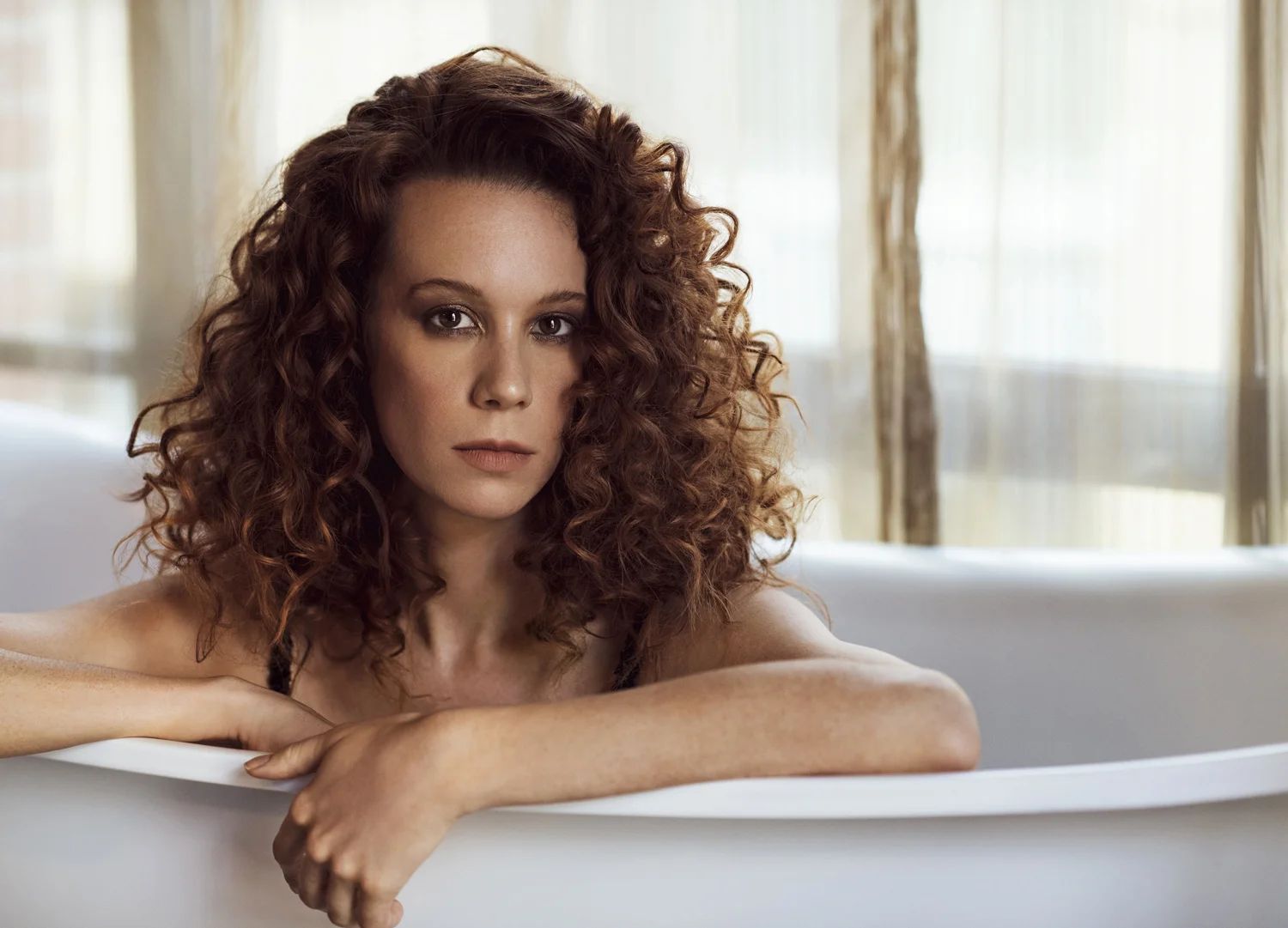 Chloe Pirrie
BAFTA Breakthrough British actress Chloe Pirrie has rapidly captured the industries heart including recognition from Screen International as a prestigious 'Star of Tomorrow'.
With summer drawing to a close Pirrie has returned with several exciting projects just in time for the fall, re-establishing herself an actress to watch over the coming months.
The actress recently worked alongside Mia Goth, Anya Taylor-Joy, Josh O'Connor, Bill Nighy and Johnny Flynn for the film 'Emma'. Adapted by Eleanor Catton from the Jane Austen novel of the same name the film, which will be Autumn de Wilde's directorial debut, sees Pierre take on the role of 'Isabella' and is due to be released in Spring 2020.
Thankfully Pirrie will be returning to the screen much sooner than 2020, starring as 'Daliah' opposite Orlando Bloom and Cara Delevingne in Amazon Original series Carnival Row; which premieres on August 30th. The programme is set in a neo-Victorian city as it is overrun by mythical creatures fleeing their war-torn homeland. The first series, written and executive produced by René Echevarria, will include eight-episodes, with a second series already announced to be on the way.
Chloe will also play Karen in the darkly comic, eight-part drama 'Temple' with Mark Strong and Carice Van Houten, which will be airing on September 13th on SKY and NOW TV. Written by playwright Mark O'Rowe and set in the secret world beneath London, the series focuses on a surgeon who is determined to save his dying wife. Pierre explains further in our discussion of her career thus far and upcoming projects.
Having won 'Most Promising Newcomer at the British Independent Film Awards' and being nominated for 'Best British Newcomer at the BFI London Film Festival Awards', how important is recognition for you?
For me, it's not a goal as such, just because things like that are so hard to control. Basing your success of these things is difficult because if you don't achieve you begin feeling like a failure. For me, it was an amazing experience and definitely unexpected. Winning a BIFA was a wonderful gift but awards are not something I think about.
How did it feel when you had finally became successful enough to pursue acting full time?
Do you ever have those moments when you feel like the universe is working to tell you something? I remember my last shift as a waitress so clearly. I was working on Misfits at the time. It was a double shift in Camden, which wasn't my usual location. I actually ended up bumping into one of my teachers from drama school. Everything that could have possible gone wrong on that shift went wrong. I had a whole table of five walk out on me and I had to cover their bill with my tips. I didn't finish until about 1am, as I was leaving someone spat on me. It was bad.
I came home and remember saying I didn't want to do this anymore and my boyfriend asking me 'well do you have to?'.  At that point I realised I really didn't. It was hard to let go of the weekly pay check, especially since I had done it for so long and was attached to that sense of structure.
What's been the defining moment of your career so far?
Oh gosh…I don't know…that's so hard. I guess it would have to be a film called 'Shell' which actually almost didn't happen. It was the role I won the BIFA for and sort of put me on the map. I wouldn't call it a defining moment, but it was a significant one. I don't think I have had one defining moment per say but rather a series of important ones.
So you will be playing Daliah in 8-episodes of Amazon Original series Carnival Row – tell us more about the casting process for that?
It was a very long process (laughs). I actually read the script about 2 years before we started filming; so yes a long assembly.
What can we expect from the upcoming series?
It's fantastical political, whole new world they've created. Rich and full of metaphors. I personally find it very moving and inspiring. As you'd expect there are lots of big themes and parallels with society. There's nothing like it.
What do you do in the times you are not filming? What does unwinding look like for you?
I am fortunate that my job takes me abroad quite a lot, so whenever I have down time I try and keep my senses open and learn something. I tend to have quite a solitary routine involving swimming the gym and Netflix. If I am lucky I also get to spend some time hanging out with the cast and crew. Whilst I was filming in Capetown I would go out and ride horses. I also took French lessons. For me it's important to connect with other people
What future roles would you like to play?
Um… I won't know until I see it. For me that's a hard question because it's always about the script. I've never said ' I specifically want to do a drama or a thriller etc' because I don't really think in that way. As long as the writing is good I'll be drawn in regardless of the genre.
You are also starring in upcoming series Temple, which is described as a darkly comedic thriller, can you tell us a bit more about your role in that?
Yes I am playing a police officer called Karen, who is essentially trying to figure out what in the world is going on. The police force tend to always be one step behind. She starts off with a superiority complex but softens as the series goes on which you will see as she warms up to her colleague. She's tough but has a great sense of humour.
Finally, if you could give any advice to the aspiring actors out there what would it be?
Focus on the work itself not your career. Trust your instincts. Don't be afraid to say no. Also at auditions, there are things that happen which are beyond your control. You won't always perform your best but as long as you tried your hardest and did the preparation that is what matters
Temple: All episodes of Sky Original Temple will be available on Sky and Now TV from Friday 13th September
Carnival Row: Carnival Row, available now on Amazon Prime Video
Interview Rachel Sanguinetti @RaySangxoxo
Photographer Joseph Sinclair @josephsinclair
Styling Krishan Parmar @krishanparmar_
Hair Alessio Matta @alessio_matta_ at The Colour Palette Salon using Oribe
Make Up Justine Jenkins @justinejenkins
Location The Curtain, London www.thecurtain.com
Top image credit: dress Zarvich
[embedyt] https://www.youtube.com/watch?v=0znaRSAFXOM[/embedyt]